Under 140 Characters
The famous bar chain Social has come up with its 8th outlet in Mumbai's Versova.
Go green at Versova Social
The place is decked up as the Victorian Green House. Versova Social is all green from all sides on every floor. The 'greens' have been fanned out and allowed to run wild – while the other decor elements shape shift as you take a walk through space. The omnipresent foliage remains constant throughout in a bid to save the depleting mangroves.
What's in it?
Dividing the place into two floors, Social has grown bigger in Versova.
Get Your #Maal
Social Maal ki Dukan has a quirky set up on the ground floor with a few seats.
While on the first floor, there is a large indoor space with a bar. There is a small courtyard too for who like open spaces.
Divided in two sections, the second floor has a bigger courtyard with an open bar as well as plush indoor seating.
Work from 'Social'
Work from home is so blaaah..! With courtyards at multiple levels, Social is offering and outdoor co-working space experience. So, you can sit cozily amidst the greens with your laptop.
What to eat?
Except for the Social favourites, there are new additions to sync with the theme. Carnivores can hop on to Egg Rassa, Black Label Butter Chicken, Chicken Kebab Magic, Killer Kebab Plate, Mind Blast Mutton and more.
For Herbivores, there is a lot more than just french fries, here you get Gunpowder Baby Potatoes, Chhatt Signatures like Punjabi Chole, Toofani Paneer, Basil & Thyme Paneer Tikka. The list doesn't end here, expect more of the oddities that will make you fall for the food at Versova Social.
Commit a sweet sin by digging all new Chocolate Chutzpah or Lucky's Caramel Custard and you should be done for sure.
What To Drink?
You know what? Social is serving Bong! Bob's Bong is what you need to order in drinks and not smoke of course! You must also try not the cocaine but Coke and Cane and then there are other drinks in new avatars like Cosmo Explosion, Tadi Colada, US Mule and much more to get you tipsy.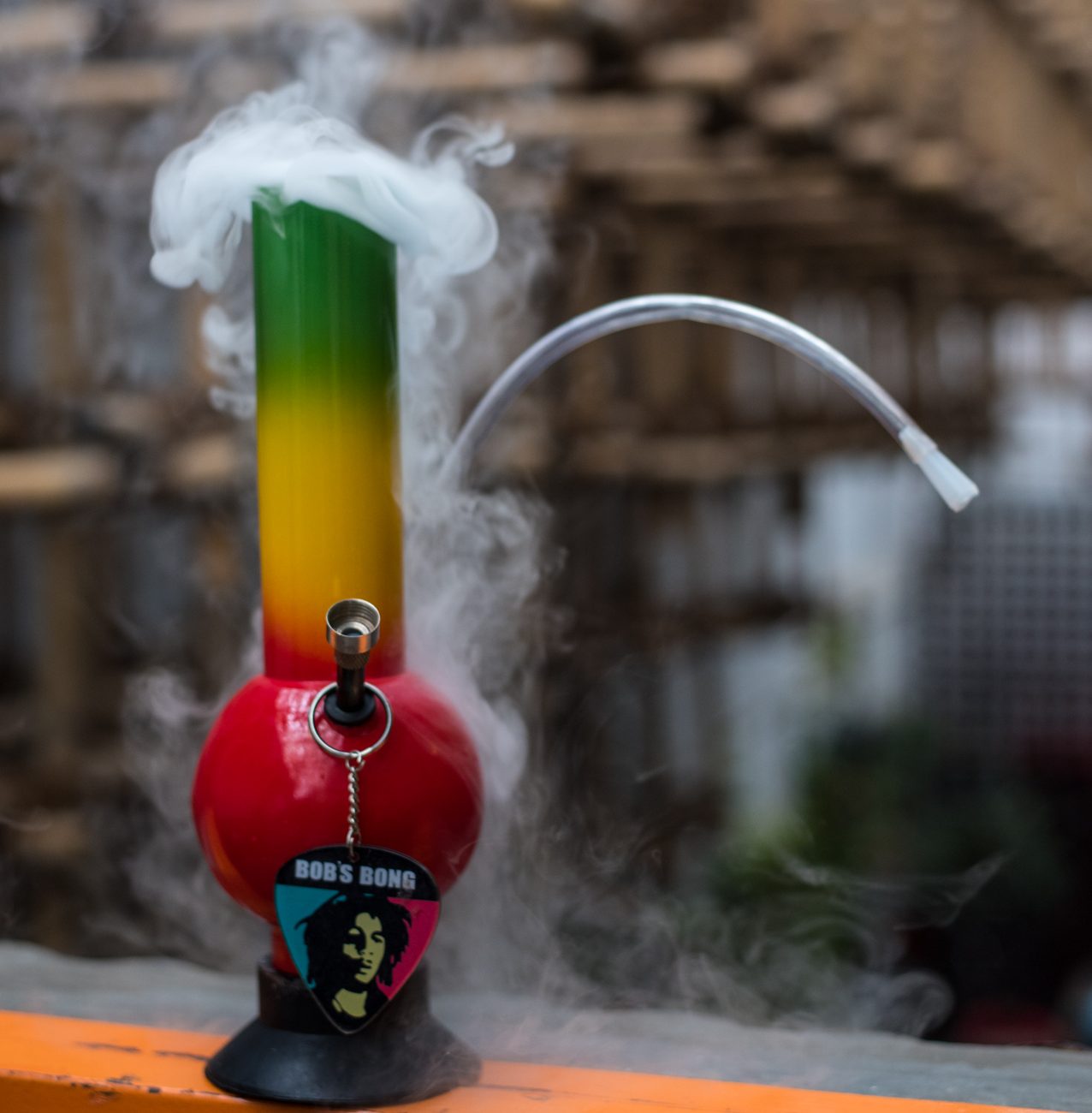 So, when do you plan to visit this brand new outlet of Social? Let us know