On October 4, Dubai will celebrate the formal opening of its newest Hindu Temple. It is a home of 16 deities, a knowledge room, a community centre for outreach activities, and a friendly environment for people of all faiths. Recently, we visited the new Hindu temple in Dubai. So come, do the virtual darshan with us! 
God's Of All Religious Beliefs In Hinduism 
The spacious octagonal prayer hall comprises 16 podiums with intricate designs, each dedicated to a different deity from around India. The gods of the southern Indian subcontinent are sculpted in dark stone. On the centre platform, Shiva, the Hindu god, will be joined by 15 other deities. Aside from the South Indian deities Guruvayoorappan and Ayyappan, other gods like Ganesha and Krishna and the Hindu goddess Mahalakshmi would also be worshipped inside the prayer hall.
The Guru Granth Sahib, the Sikh scripture, will have its own space in the shrine. In addition, Tulsi (holy basil) plants, mundan (tonsuring), and other spiritual observances now have their own special platform in a specially set location. 
View this post on Instagram
Also Read: London's Iconic Restaurant The Cinnamon Club Opens In Dubai
Here Are Some Inside Pictures Of Hindu Temple In Dubai
Look at the ceiling!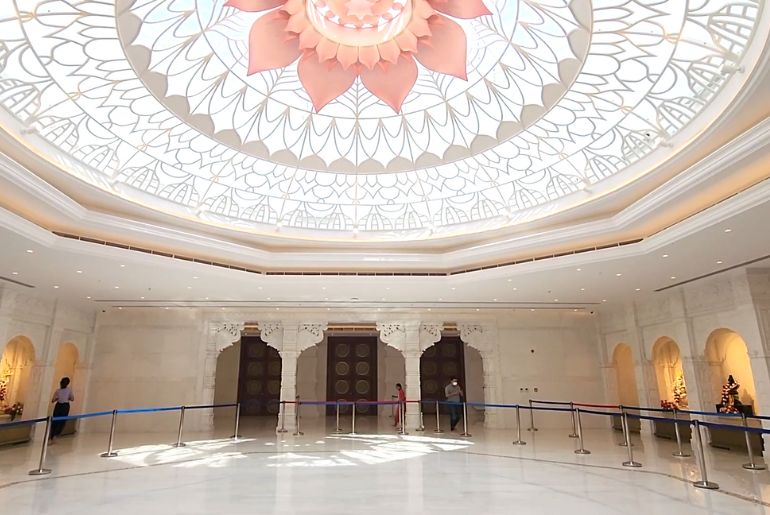 The intricacies are wowing us.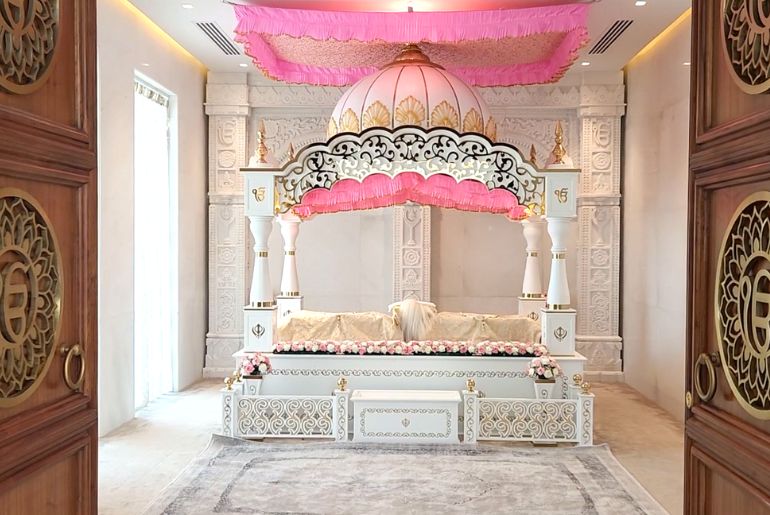 It is quite spacious!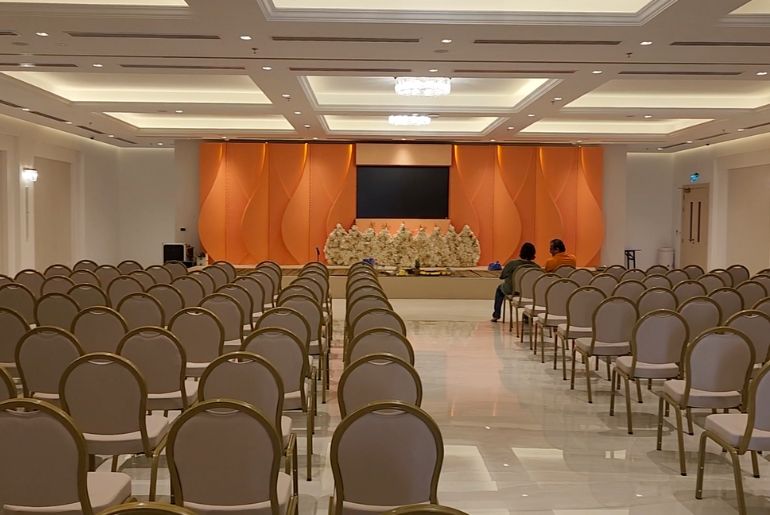 Beautifully Carved The Interior And Exterior Of The Temple 
The temple's lavish interior and exterior adorns nine towering spires, elegant pillars, and exquisite statues in white marble. In addition, the temple has huge, gigantic walnut-wood doors and lofty concrete pillars carved with bells, elephants, and floral themes.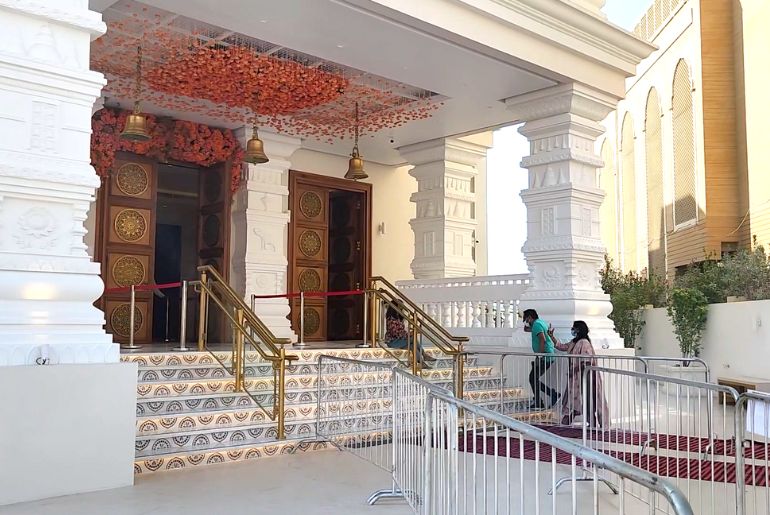 There is a fully-functional kitchen in the temple and a cold and dry storage area. In addition, several LCDs are set up in the community centre and library. The public is welcome to utilise the facilities for various purposes, including interfaith discussions and kid-friendly educational programmes.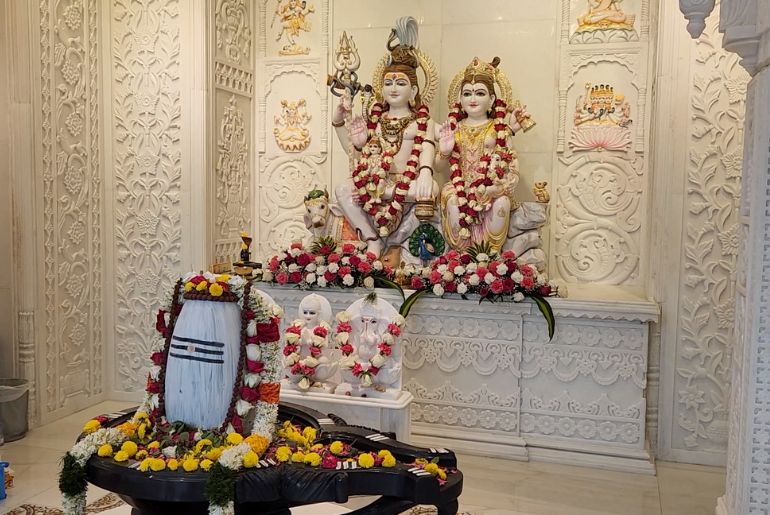 A large communal palace is available for hosting public and private events like weddings, havans, and other ceremonies at the temple. 
Also Read: Dubai Gets A New SHEIN Pop-Up To Make Your Vacation Shopping Easier
So, we hope that you loved the virtual Darshan with us. The Hindu Temple is accessible to the public from October 5, which is also Dussehra, a significant Hindu holiday. Go experience the magnificent beauty of this Hindu temple in Dubai for real. Book your slots now.