Electric mobility seems like the future of transportation. Recently, Dubai launched smart city Dubai tested e-buses that can absorb electricity from the road's surface on the go. And now, Abu Dhabi has followed suit to boost electric public transport.  The capital will soon have the world's fastest charging e-buses, which get fully powered up and be ready to go in just 20 minutes. How cool is that!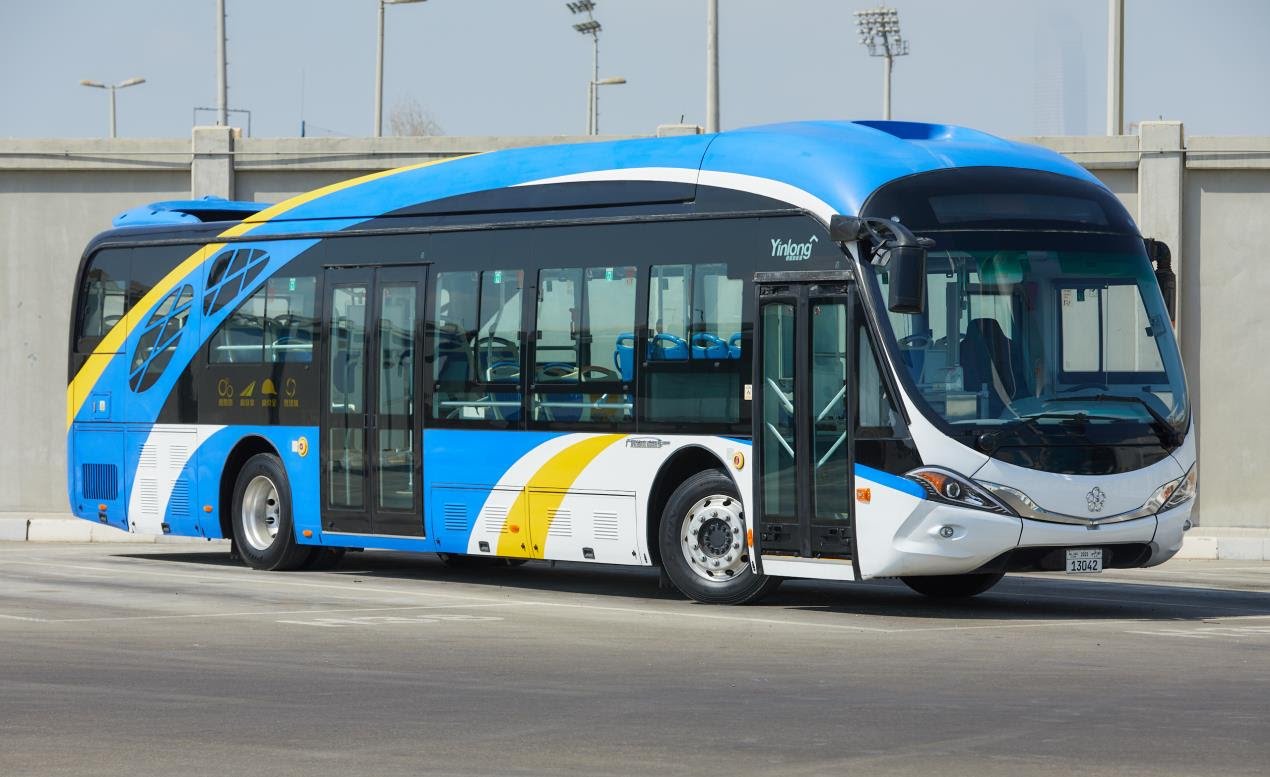 The Buses Charge In 20 Mins & Can Cut Down Emissions
The e-buses are developed by Emirati firm Al Fahim group and China's Yinlong Energy. The smart buses will be able to cut down emissions equal to that of 27 passenger cars, and increase efficiency of the transport network. The buses use a special type of battery called Lithium Titanate Oxide (LTO) cells which allow super-fast charging- and that's as quick as 20 minutes.
Mohammed Abdulla Abdul Jaleel AL Fahim, Group Head Business Development from ALFAHIM said: "Abu Dhabi has always been a pioneer in incorporating state-of-the-art, environmentally friendly technologies into its infrastructure and operations".
"Nowhere is this more apparent than in its public transport services. We at Al Fahim are committed to investing resources to implement as well as accelerate the sustainability agenda of the UAE leadership. We are proud to play a pioneering role in the roll out of the green fleet of buses in the UAE".
Other than banking on new-age buses, Emirati cities Dubai and Abu Dhabi have also launched e-scooters to save power and time wasted in traffic for commuters, by bringing down congestion.
Dubai To Transform Into A Bicycle Friendly City
Fitness freaks have a little something to look forward to. Very soon, cycle might become a popular mode of transport in Dubai, thanks to HH Sheikh Hamdan bin Mohammed bin Rashid Al Maktoum's initiative. Dubai will soon promote cycling as a sport, as part of Dubai Vision 2021. The new initiative will encourage people to adapt to an environmentally-friendly way of transport.
Dubai authorities will soon introduce rules and regulations for cyclists in the city. This will enable cyclists to ride without fear. In addition, the city will also have dedicated areas for bicycles, increase awareness of bicycle use, develop standards and policies and encourage bicycle renting. Meanwhile, Dubai Launches New Smart Alcohol Licence.
The new move will also enable Dubai to reduce carbon emission. The city plans to reduce carbon foot prints by 16 percent by 2021 and achieve a goal of having the world's lowest carbon footprint. "His Highness Sheikh Mohammed bin Rashid Al Maktoum, Ruler of Dubai, is the greatest inspiration for us in promoting the use of bicycles and the integration of cycling into people's lifestyles. A few days ago, we all saw His Highness riding a bike in Dubai," said Commander-in-Chief of Dubai Police Lt. General Abdullah Khalifa Al Marri.
On that note, Venice Limits Number Of People Per Gondola; Complaining Tourists Have Gotten FAT.
Careem Bikes Now Available For Rent In Dubai
Dubai RTA in collaboration with Careem has launched smart bicycles in areas like Dubai Marina, Jumeirah Beach Road, Jumeirah Lake Towers, The Greens, Barsha Heights, Dubai Water Canal, Dubai Media City, Downtown Dubai and Al Qudra. Over 780 pedal-assisted bikes are now ready for use in the city. The bikes can be hired through the Careem Bike mobile application.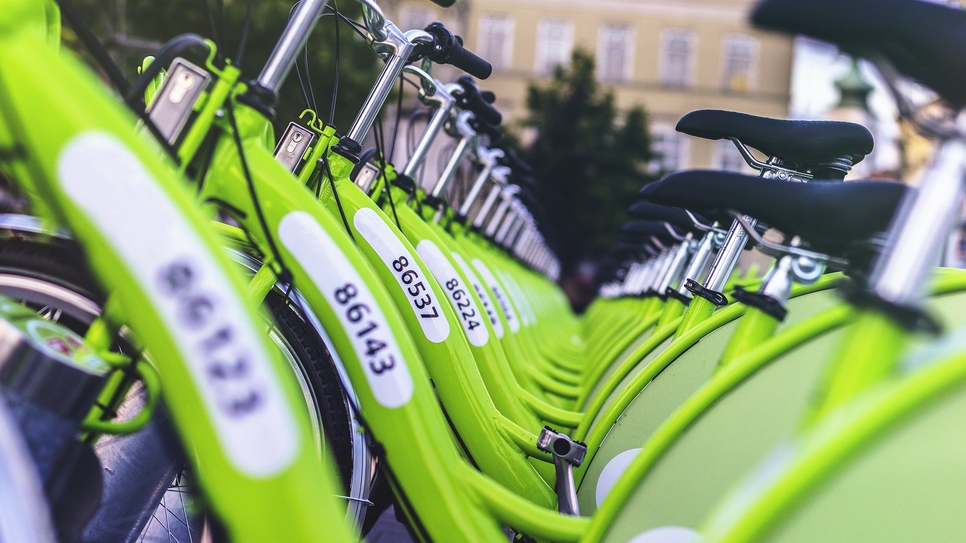 The application allows you to create an account, spot available bikes near you as well as is directly linked to your bank account, so payment is hassle-free. The bikes can be rented on membership basis -daily, weekly, monthly or yearly. In order to avail the service bikers must download the soon-to-launch Careem Bike app. The new app which will be available on the Google Play and App Store.
As for the costs, it's definitely cheaper than any other mode of transport in the city:
Daily – AED 20
Weekly- AED45
Monthly- AED 69
Yearly – AED 399
Riders can rent the bike for not more than 60 minutes as any given time. Failure to return the bike in sixty minutes will lead to a penalty of AED 20 per 60 minutes. Bikes can be returned at any of the bicycle racks, close to your destination.
The bikes are user-friendly, so riders don't have to worry about pressing a throttle to activate the motor. The bikes are fitted with electronic motors, which power up automatically once you start pedalling. Riders must be over 15 years in order to rent the bike and must wear a helmet while riding.
RTA and Careem plan to set up over 1,750 bikes and 175 stations in Dubai over the next two years. Lastly, the bikes will be well-equipped with a GPS tracker, allowing riders to track congested areas.  You can pay using your credit card, NOL card or through the S'hail smartphone app.