DAY 1: Acclimatise For The First 24 Hours
Why: To prevent high altitude sickness and ensure a pleasant trip. Despite the challenges of being located at a high altitude, this is the only luxury hotel in Leh that offers central heating, air conditioning and hot water — throughout the year, making it easier for you to acclimatise.
Read More: Virtual Tour of The Grand Dragon Ladakh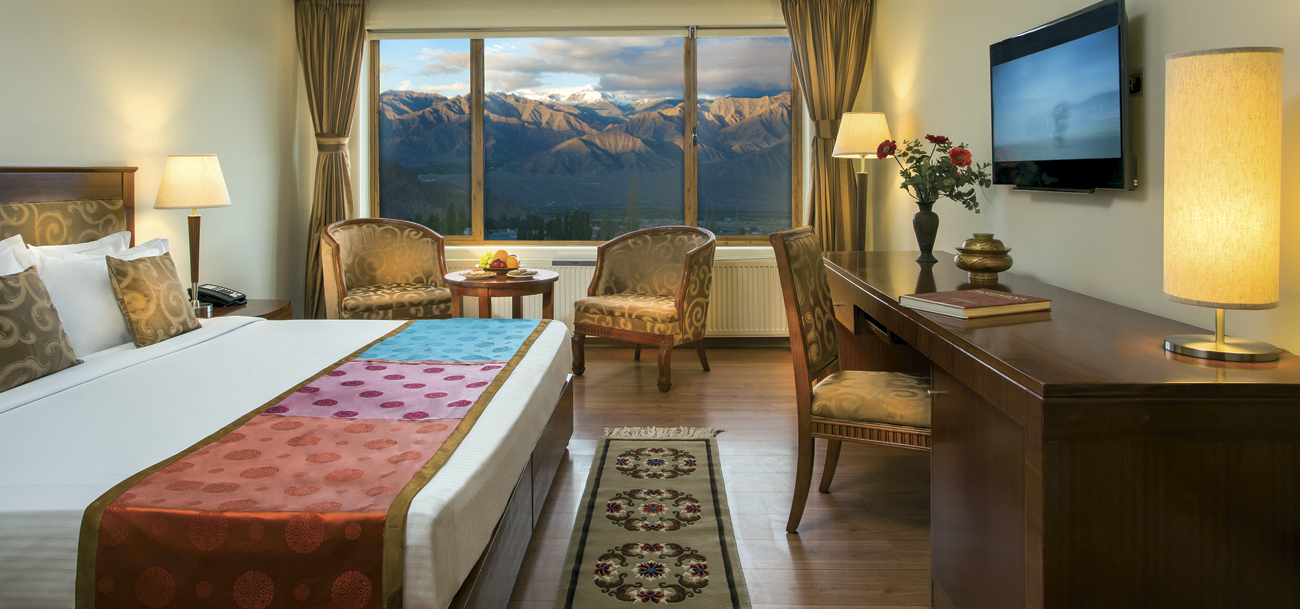 Tip: Check with your hotel, most good hotels provide free in-house entertainment to make this a smoother process.
DAY 2
10 AM: Explore The Cultural & Historic Abundance At Hemis Monastery
Why: This is one of the largest and the most important of all monastic establishments in Ladakh. A rich collection of copper, gold, & silver remnants, sacred Thangkas, murals, and various artifacts, the Hemis Monastery is a treasure-trove of Tibetan history & culture. Perched on the foothills of Indus, the 45 km journey also makes for a memorable experience for the thrill seekers.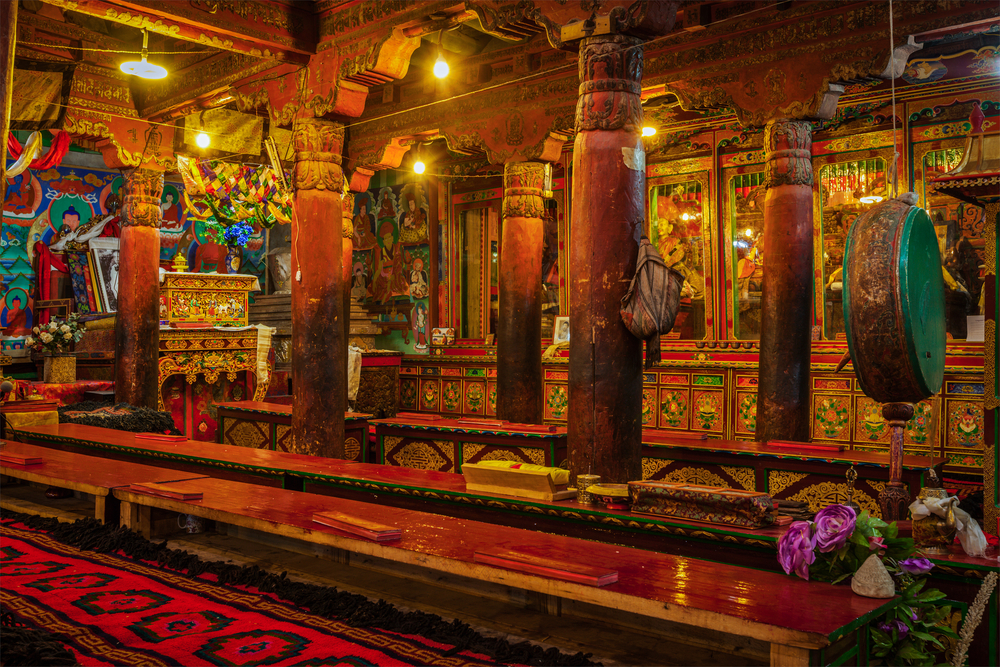 Tip: Try their traditional butter tea
2:30 PM: Take the Impressive Leh Palace Tour
Why: The palace museum displays an excellent collection of royal jewellery, Chinese Thangkas, crowns, ceremonial dresses, and intellectual paintings created of colors from crushed gems that date back to over 450 years makes it a worthwhile visit. The palace also has a small library where old texts are preserved.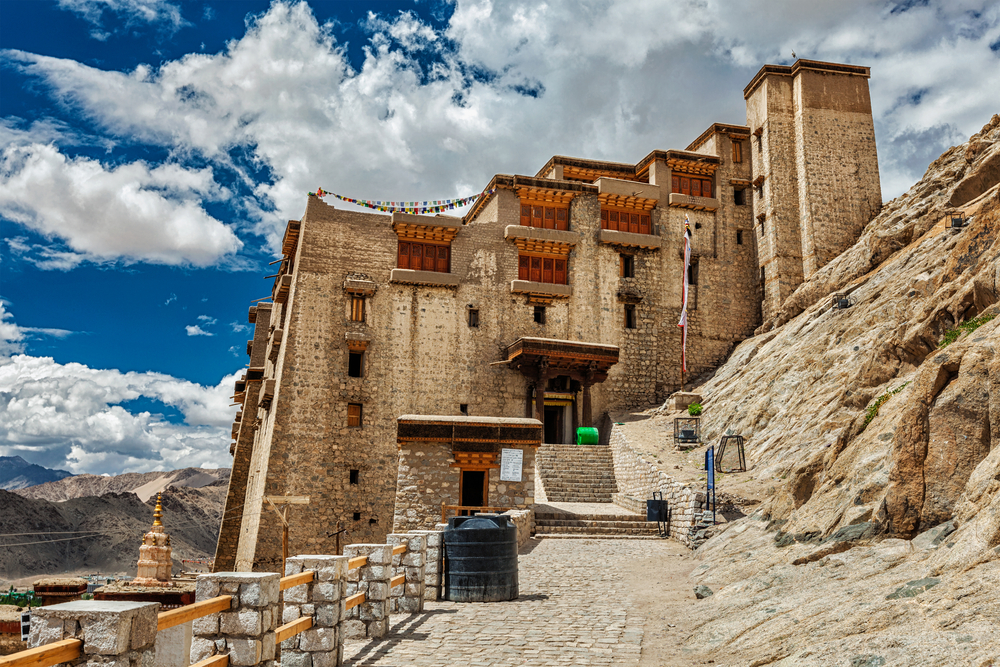 Tip: Head over to the wooden balconies on the upper floors for a full panoramic view of the Zanskar mountain range in its various hues
Also Read: The Curious Case of Ladakhi Food
5:30 PM – Catch The Sunset At Shanti Stupa
Why: Sitting on the hilltop on Chanspa, the white-domed epitome of world peace has been impressively maintained to keep it clean and beautiful, making it the perfect place to catch the sunset.
Tip: Participate in the meditation session there and then enjoy the view as you relax at the cafe there.
DAY 3
6 AM – Marvel At The Thiksey Monastery
Why: It is famous for its excellent maintenance and impressive location overlooking many picturesque villages. Awe at the 49 feet mighty statue of Maitreya at the Maitreya Temple, marvel at the paintings of their ferocious deities in DhuKhang and feel enlightened as you read the teachings of Lord Buddha engraved on the pillars.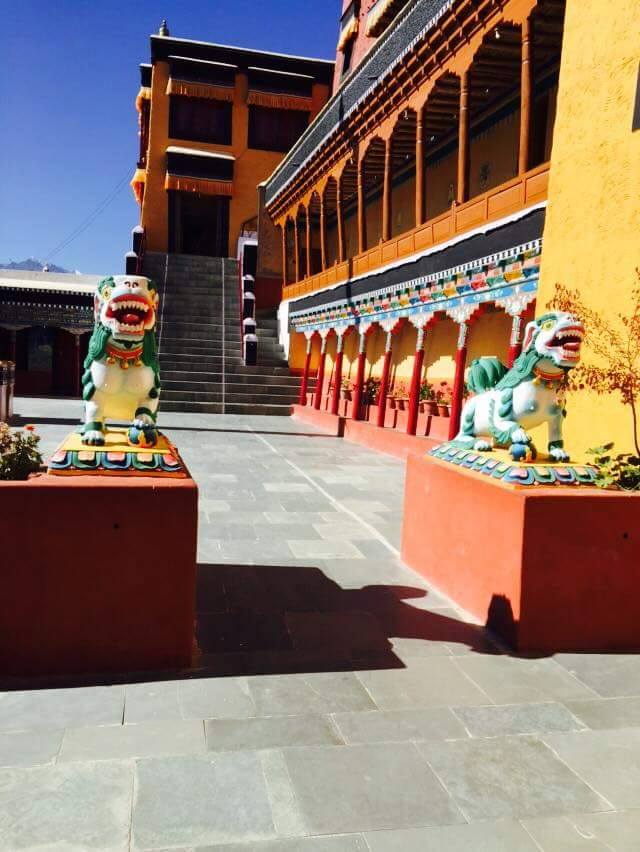 Tip: Check out their collection of medieval swords while you are there
9 AM – Drive to Khardung La
Why: This is world's highest motorable road! Also known as K-top, it takes about two to three hours to drive up to Khardung La Pass that is 18,380 feet above the sea level. The drive in itself is a beautiful journey and highlight is the view from the top of snow-capped mountains. Enjoy being on the roof of the world.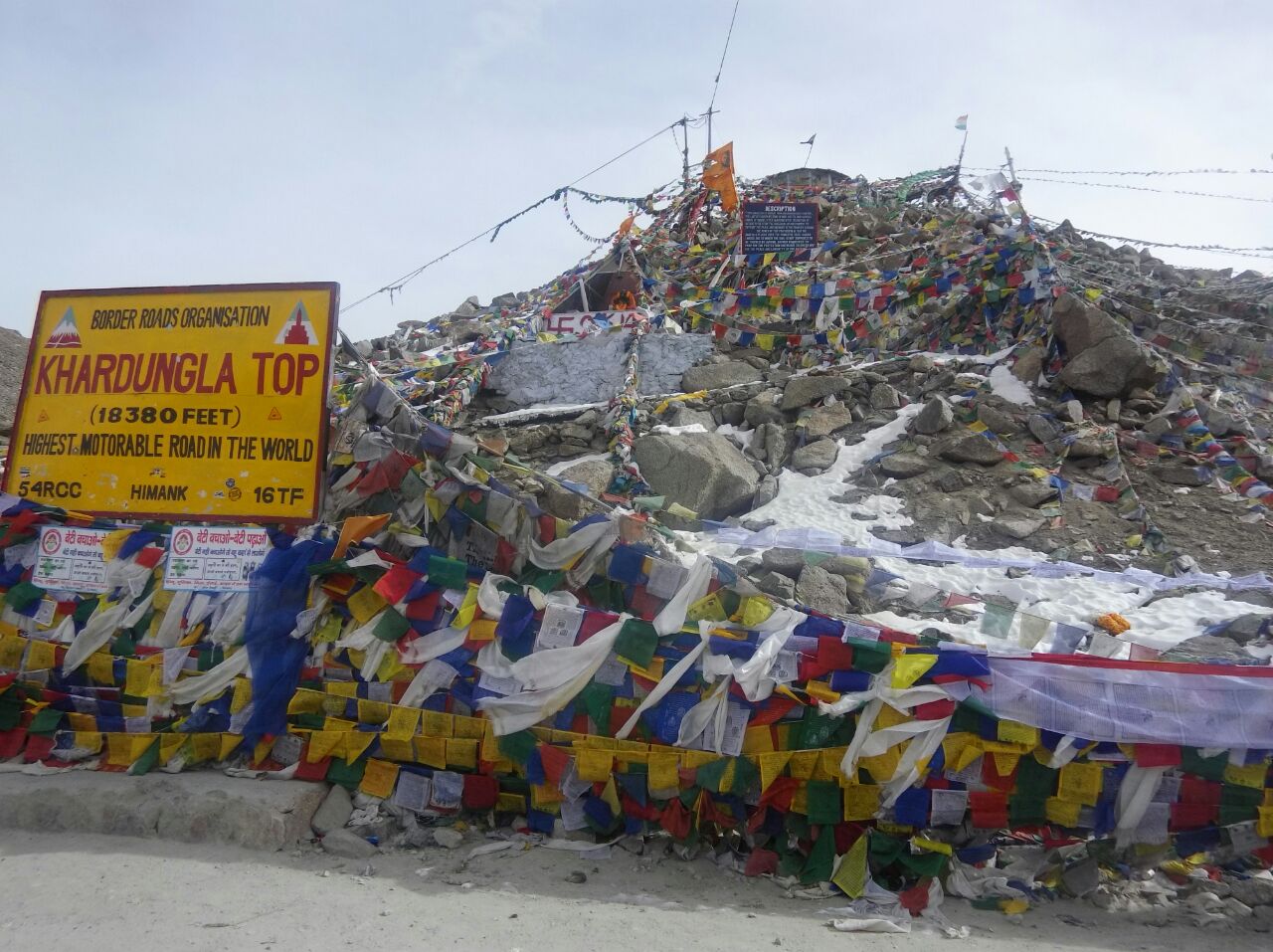 Tip: Carry oxygen supplies and don't stay out for more than 10 minutes
4 PM – Shopping Haul At Leh Main Market
Why: You will find the best of local souvenirs and gifts here. Pashmina shawls, prayer flags, pretty lanterns, local jewellery and trinkets, clothes, organic jams, and a lot more. Want suggestions? Handwoven pashmina rugs, carpets, wall-hangings, stoles, and shawls. Woolen gloves, caps, and sweaters can also be a wise decision to shop for in case you aren't warm enough there. Take back apricot jams from the organic stores there as delicious souvenirs for your loved ones.
Tip: Avoid Sunday visits as most shops are closed
Also Read: Shopping Haul: 6 Best Souvenirs from Leh
DAY 4:
9 AM –  Drive Over To Sangam For A Day Trip
Why? If the thrill of walking on thin ice doesn't tempt you enough, the panoramic view of the Indus & Zanskar rivers merging into one together with the majestic mountains in the background will charm you off the highway and towards the Sangam Trek. Witnessing the confluence of these two rivers is an experience by itself and will make this day trip worth your while.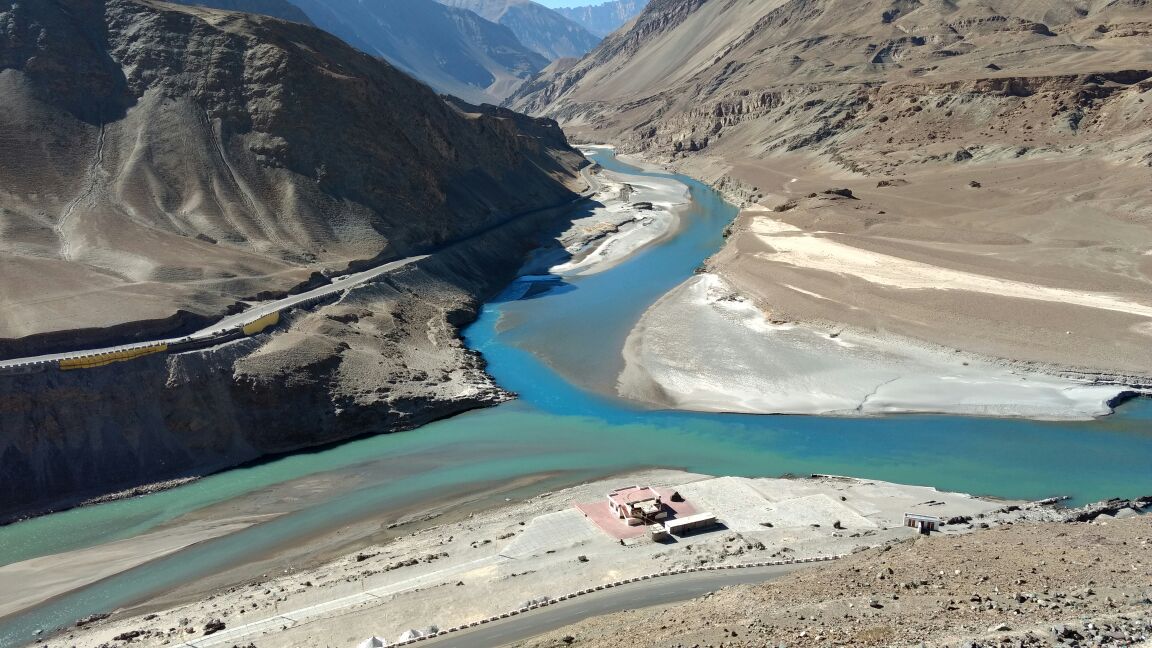 Tip: Accidents on the frozen layer is very common. In the case of any casualties, nearest first aid help is available on the main highway near Nimoo village.
1 PM – Pray At The Legendary Alchi Monastery
Why: Prayer wheels and colourful flags invite you to fill you with awe and spirituality into the monastery rich with handcrafted animals on wooden pillars and mural painted walls. Inside the Monastery, you will find Indo-Himalayan wall-paintings that belong to the 11th, 12th, & 13th century.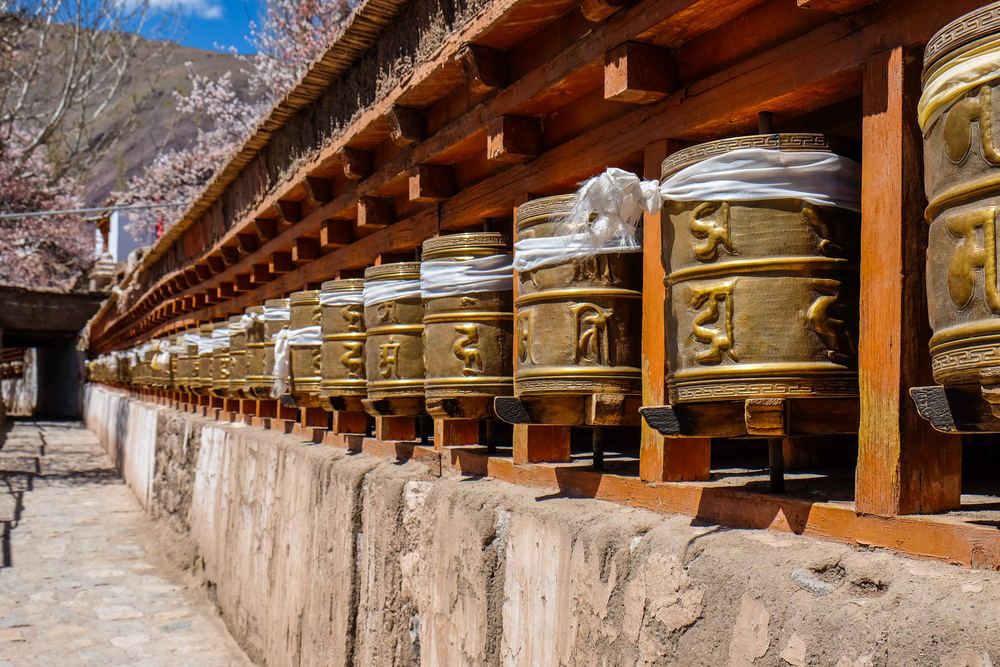 Tip: The miniature Rampuris and other handmade curios sold inside may be expensive but the priceless demonstration is going to cost you nothing!
DAY 5:
7 AM – Marvel at Pangong's Beauty
Why: The serene lake is just about a 160 km drive from Leh and is popular for being one of the most beautiful lakes in Ladakh. Still looking for a reason? Apart from being able to re-live that 3 Idiots moment or that Satrangi Re one from Dil Se, this is the closest you are going to go to China without a visa as 60% of this trans-boundary lake lies in Tibet.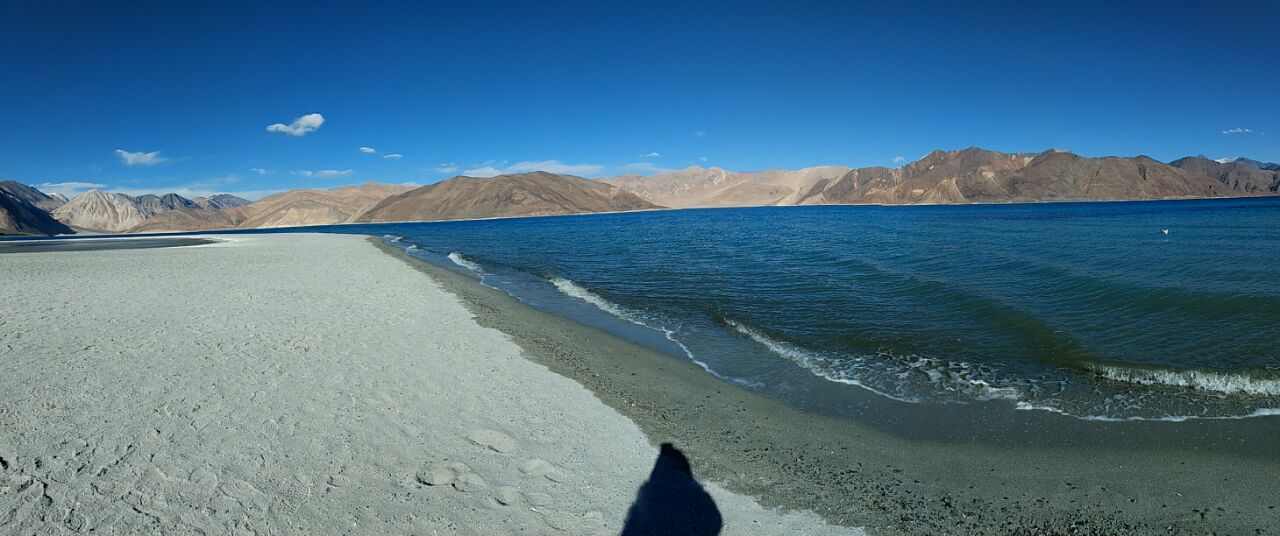 Tip: The seemingly ten-minute crossing will take more than an hour giving you the "so close yet so far" feels. Truly a lake where dreams and reality converge!