It's easier to get someone what they want for their birthday, or any other occasion, but a wedding gift involves a lot more thought and effort.
With the wedding season upon us and so many things to choose from, here are some options that would be a great gift to a newlywed couple that is starting out a new, happy journey together. No, none of it includes a flower vase.
1. Passport covers
The idea behind a good wedding gift that a couple can use together is the fact that it needs to be something useful, handy that simplifies their new life. Through the whole clothes, jewellery, make-up and God knows what wedding tradition, do you think the couple has thought about buying a passport cover for when they set off on their honeymoon and many other trips to come?
Get them a cool, quirky passport cover each. I think they will really appreciate you taking care of this little need that might not have even struck them!
2. Enrol Them for a Couple Class
The best way to bond is not just a ready cup of coffee, but over making one. If you know the couple well enough, you can enrol them for a class that they could take together.
Dancing, cooking, brewing, something fun for them to do together. They will make great memories and love you for it!
3. A Marriage Journal
I've always heard of people giving those baby books when the babies are about to arrive, their first step, the first time they said a word, etc. But what about when someone just gets married?
First trip together, the first time they hosted dinner, first fight… I think these are moments worth documenting. So you can be the one gifting that marriage journal to the newlywed couple and encourage their idea of remembering the little things.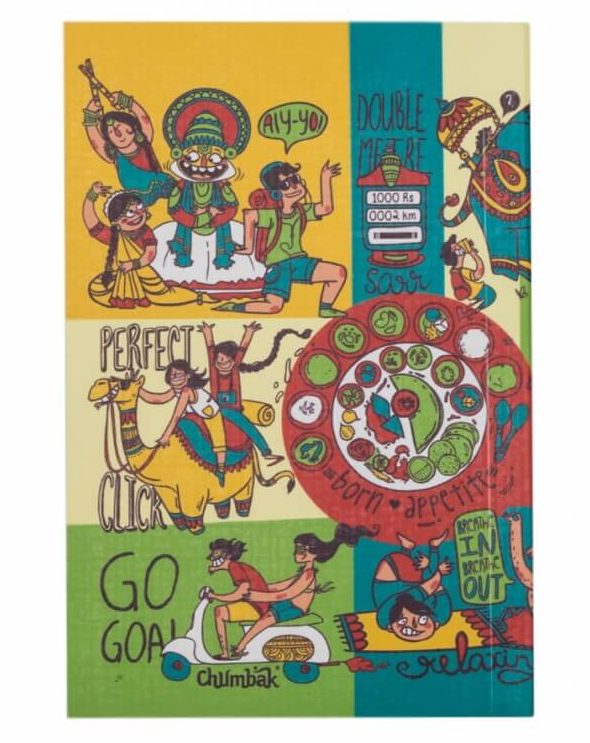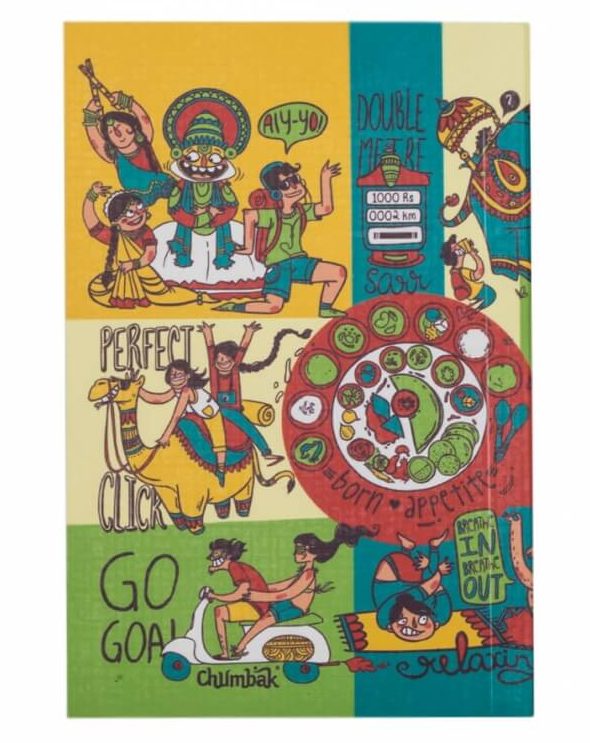 4. A Weekend Stay at a Resort
Sure, they have their honeymoon now, but they will need a break in a couple of months when the wedding shenanigans are over and the monotony begins to set in. Get them a voucher for a weekend staycation at a gorgeous resort, something with the validity of up to a year so they can use it whenever they want to. Sounds cute, doesn't it?
5. Customised Mugs
Cheesy and overdone, but still cute. You can get them the huge coffee mugs, ones that say Mr. Right and Mrs. Always Right, Mr and Mrs, etc. I know I would love to have these. it's a fun idea and a cute gift.
6. Wine bowl
The bar is always a good idea, and so is a beautiful, classy wine bowl for their own little home date or to entertain their guests. After all, any contribution to the bar is always appreciated, isn't it?
7. Couple Spa Vouchers
A couple spa can never disappoint anyone! Gift them a luxury spa voucher so they can relax and rejuvenate after all the wedding madness. Here's an idea, you can gift them the spa at their honeymoon destination if you know where they're going and where will they be staying.
8. Coffee Maker
I would have said a waffle iron or the hundred other kitchen appliances, but I think a coffee maker, especially a French Press, is something everyone needs and will appreciate. If you know what kind of coffee drinkers they are, you can alter it accordingly. A useful and thoughtful gift this one would be, I assure you.
9. Charcoal Grill 
Barbecue nights, yes please! This is a party accessory that will always come handy when your friends want to have one of those bonfire nights or even just a quiet dinner for two. It will definitely be a great gift and it will be an added help to all the regular homely stuff that they will receive as gifts (Yeah, at least five dinner sets).
10. A Piece of Furniture for their Room
They are going to revamp that bedroom to suit their needs, so why don't you contribute? A coffee table, a desk or just a nice chair that you know they are looking for would be a great gift and would also unload at least one thing off them, don't you think?
I also have a couple of friends tying the knot real soon. Have any suggestions for me? Drop a comment!
Also read: Shopping Haul – Six Best Souvenirs From Leh
                : Get Your #Maal from Social