Has it ever happened that you get get up in the morning and all you feel like doing is leaving your job for good and travel? But then, you see that your bank balance is certainly not an algae that keeps growing. You analyse your life and under the weight of responsibilities this desire of travelling dies. But Curly Tales brings to you a list of career options that make your bank balance keep growing as you keep travelling.
1. Freelance Writer / Photographer/ Film-Maker
This does not mean you have to be a travel writer. You can write about anything from cars to airplane, from economy to finance. The entire point here is to become location independent. There are multiple online and offline platforms that provide you with information about this.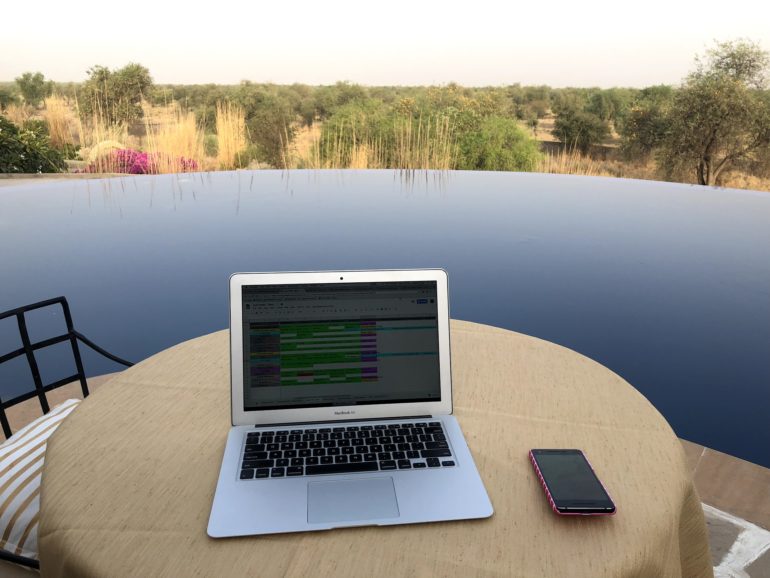 2. International Pilot/ Airhostess
One of the most non-traditional lines to chose. Firstly, you get a great day package for either of these jobs and secondly, you get to stay at the best places around the globe. Thirdly, this is actually one of the most glamorous jobs. And fourth, need I say you get to travel all around the world?
Also read: I'm An Air India Pilot & Yes, We Are Still Working Through The COVID-19 Outbreak
3. English Teacher
Let me tell you, teaching is one of the most noble professions and what most of us don't know lately is the fact that many non-English speaking countries have a huge requirement of English teachers. Why not encash on this opportunity and be that cool teacher who tells tales on cultures and lifestyles.
4. International News Correspondent
This requires you to be on your feet all the time but guess what? All news channels need correspondents in various parts of the world. It takes confidence in oneself and a zest to learn to be better to excel in the field.
5. Diplomat
Well, what more do you want in life if you get to represent your country on a global level and have an inside access to all places where an average traveler can't go. Well, you can be a diplomat, there will be a lot of extensive background check, tests, security screenings that include physical and mental exams. But don't you think it's worth it?
6. Translator / Interpreter
First, let me clarify that they are not the same. Interpreter works with spoken languages and translators deal with written languages. You will be required to have a bachelor's degree or higher, helps even more if its in linguistics. Oh, you also have to be fluent in at least 2 languages. Incase you would like to learn foreign lnaguages, here are some of the Best Language Learning Apps.
7. Ethnomusicologist
People who study music and cultures are ethnomusicologists. This field requires extensive travel to record sounds and music at the source of research. You have to be really passionate about both music history and audio recording. Hey, but guess what? You get to listen and make beautiful music while you travel.
8. WWOOFer
With a week on a flower farm in Oregon, head towards the cattle ranch in Montana. Work at the coffee plantation in Hawaii and live on a chestnut farm in France. Can you Imagine that life?
This does not pay so but atleast you will have food to fill your stomach and roof above your head at all times. WWOOF (Worldwide Opportunities on Organic Farms), an organisation that pairs volunteers with farms across the globe in exchange for room and meals. Sounds interesting, right?
9. Geologist
Okay, this needs some pre-requisite planning. You need to have a science background; a master's degree atleast or even a doctorate. But then you know the kind of field trips they have. Ah! you will find yourself hopping from one exotic location to another, looking for more sources for fossil-fuel energy because the largest employers of geologists are the oil and gas industries.
10. Cruise Ship Gigs
This is not for you if you're prone to sea-sickness. Cruise ships give you a no. of on-the-water travel job options with varied educational and experience requirements. You could be an Electrician, Production manager, Sound technician, Casino dealer, Line cook, Chef, Waitress/Waiter, Dancer, Performer, Musician, Masseuse and there are ton more.
P.S. Royal Caribbean is looking for a Cupcake Supervisor. You see, a lot of opportunities
11. Navy / Yacht Sailor
Economy could be down in drains but the military will always keep hiring. You get to see the world along with the best alcohol, health benefits and insurance.
You can also join a yacht crew instead, sail the world and live the good life watching the rich folks live the high life.
12. Travel Nurse
A little bit of something to the world. You can decide to be a travel nurse and get the benefits of being into the medical field. Assignments can be long or short but then you get to work in a different part of the world and learn about different cultures.
13. Travel Blogger
Last but not the least, you can become a travel blogger/vlogger. The job requires you to document your travels in written or visual format and get as many followers to track you. Pretty soon hospitality brands will find value in your work and host you for free for an experiential. Although this space is extremely crowded, won't hurt to give its a shot. If you need some inspiration, you can read about how Curly Tales Founder, Kamiya Jani Travels The World Despite A Job, Husband & Kid
View this post on Instagram
I am just going to finish by saying "Ja Simran Ja, Jee Lee Apni Zindagi".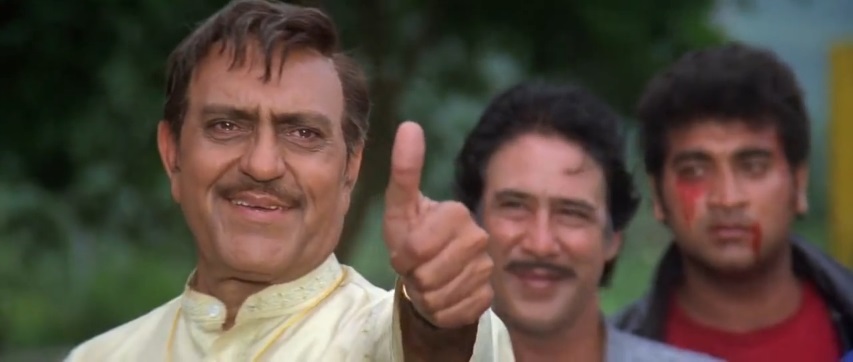 The world has a number of opportunities you can take, take them all in and live your life the way you want to.