We've all gone on road trips, but there are some that stand out. And by stand out, I don't mean that part were you explore new places, savor new cuisine or meet new people. We've all done that! But how often have we heard of people driving across countries? All alone? Add to that a woman behind the steering wheel- and you know why such road trips stand out!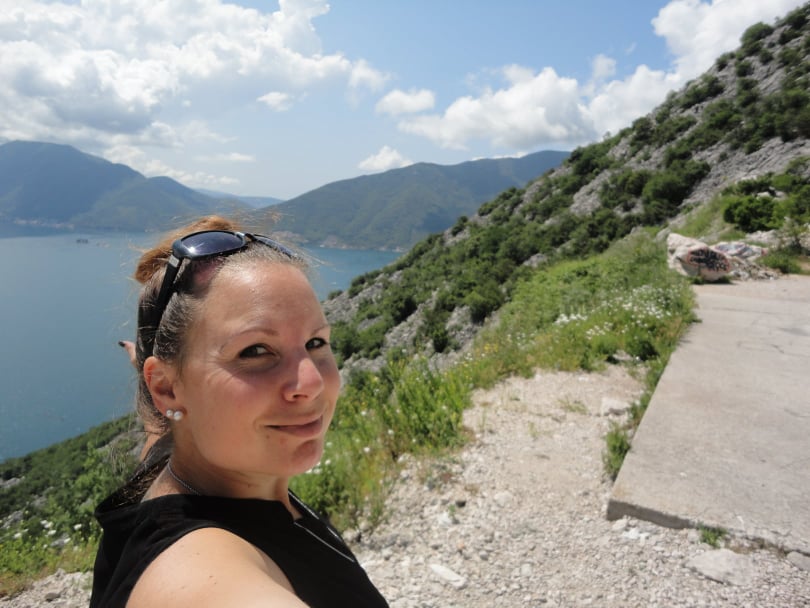 This is the story of Jasmin Lorenz, a German globetrotter who explored 28 countries, travelling 50,000 km in her caravan with her pet dog. Jasmin's first road trip was in 2018, where she covered 11 countries in Northern and Eastern Europe. Later, in 2019, she set out on her second expedition covering 17 countries. She started her journey on 7 May 2019 and travelled until 17 March 2020, before the pandemic took over the world.
Prepping For The Journey
Jasmin Lorenz, 34, was self employed for over 10 years at her own nail store. However, there was a constant urge in her to travel, see the world and explore new places. The globetrotter has travelled from May to September of 2018, and May 2019 until March 2020.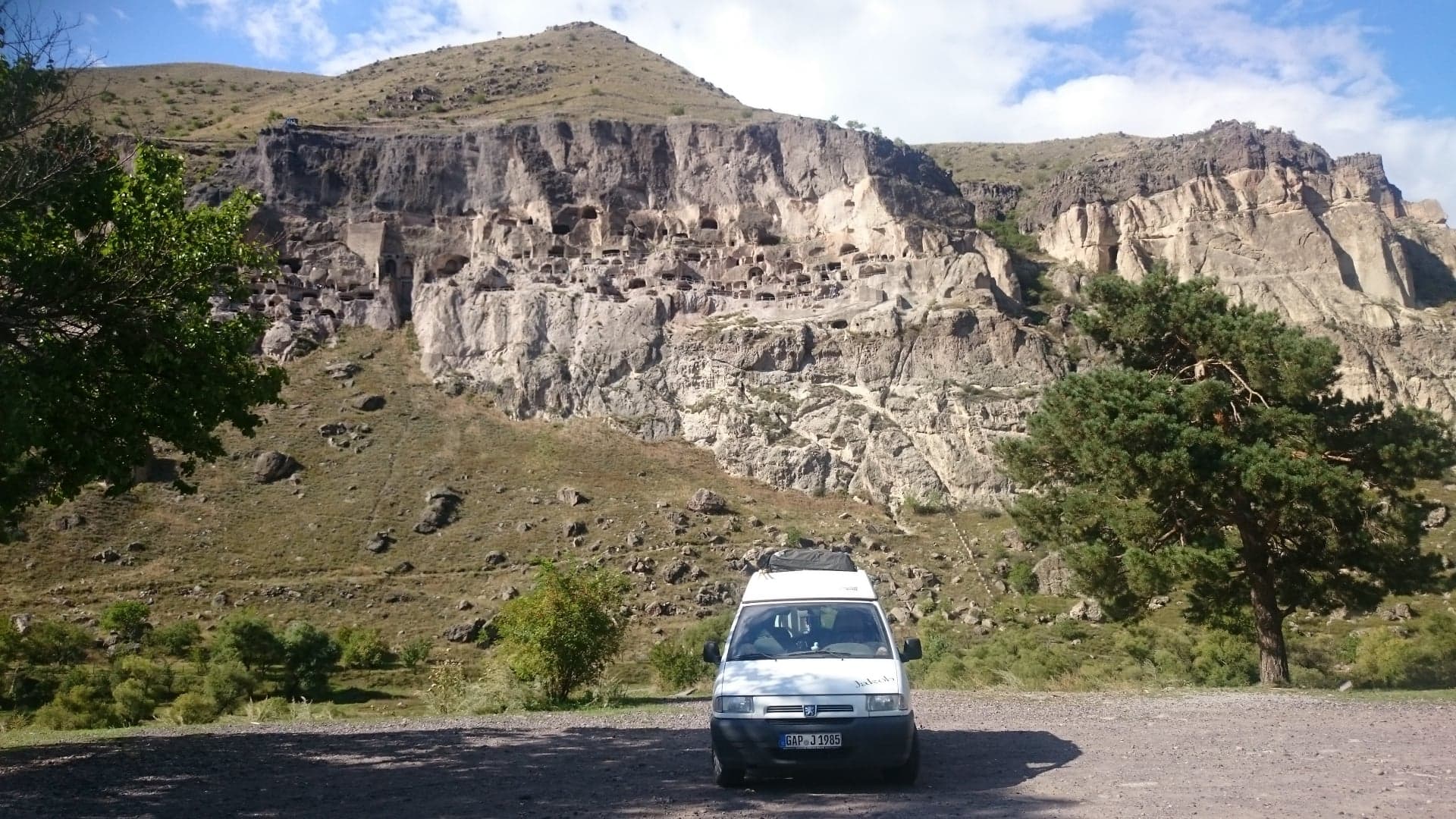 "After travelling to different countries around the World as a backpacker, I had this pressure in me to go on the road and explore new countries, cultures and find new friends," said Jasmin. She jetted off on her second journey from Germany to the UAE on 6 May 2019. Driving through 17 countries, sleeping in her car for more than 14 months, Jasmin reached Dubai on 17 March, 2020.
Jasmin had a lot to prep before she left for the road trip. She began with locking her store, checking on insurance, and closing contracts. On the other hand, she also organized import tax papers for her car, a special need in Arab countries and in Iran. "I had to ensure I had all the paper work sorted because when you're on the road, you can't afford to not have even one of them."
From Germany To UAE With A Zeki & Jakob
Throughout her trip, her Caravan which Jasmin calls Jakob was her best companion. The caravan has a living area, kitchen, fridge, solar cooker, water tank. "My father fixed bed and storage spaces. My car has a special number J 1985. J is for the letter of my name and 1985 is my date of birth", added Jasmin.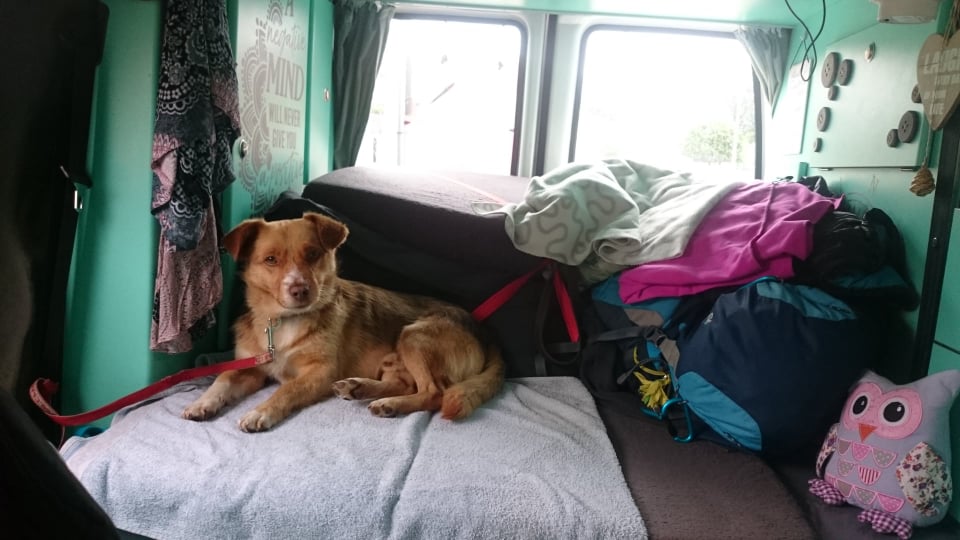 Jasmin also found a new friend during her journey- a pet dog Zeki. "I found him next to a restaurant in North Macedonia. He was a clean stray dog and I adopted him. We have been together for a year. He is a good traveller."
Throughout the drive, Jasmin ensured she avoided night drives. On certain says she drove 700 km straight and didn't drive at all on a few other days. "I made my own food inside and outside my car, depending on the weather. I also went to local restaurants and the most amazing part of that whole story was the private invitations from locals to join them to savor local cuisine."
Travelling Alone As A Woman
Travelling alone is extremely special and Jasmin described it turned out to be safer than she imagined. "To travel solo as a woman is very safe.You have to follow your brain and your heart. For sure, there are situations I got involved in, they weren't beautiful, but in the end everything turned out well and I have stories to talk about."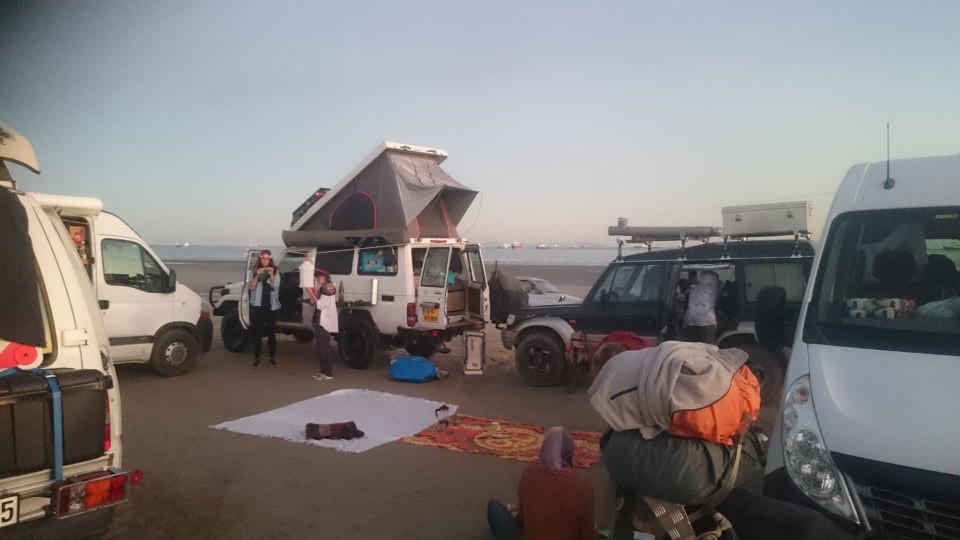 However, no trip is complete without challenges – right? Jasmin did face a host of challenges during her journey. She recalls an incident when she had a flat tyre at night, in the middle of an empty road in Armenia. "I was scared, but a few locals soon came to help me. Saudi Arabia was my biggest surprise. I got an extremely warm welcome in the border, and it was a pleasant surprise, especially because I am a woman. The locals were very warm and even helped me extend the validity of my documents." These incidents reinstalled Jasmin's belief in humanity.
Jasmin also added that good or bad, the trip will be a part of her life, and will will help her make further decisions in her life.   "Every country has its own charm. If I have to pick one, I would say I enjoyed Iran and Oman. I was overwhelmed by the kindness of the people. Likewise, Oman's stunning beaches, and the empty roads were also a favorite part of my trip."
Staying In Touch With Family
Despite being on road day and night, Jasmin ensured her family was fully aware of her whereabouts. She informed her mother the coordinates of the country she slept in every night. In addition, she also bought a SIM card, so she could use the local Internet. Keeping her family informed about her whereabouts was one of the most important things for Jasmin.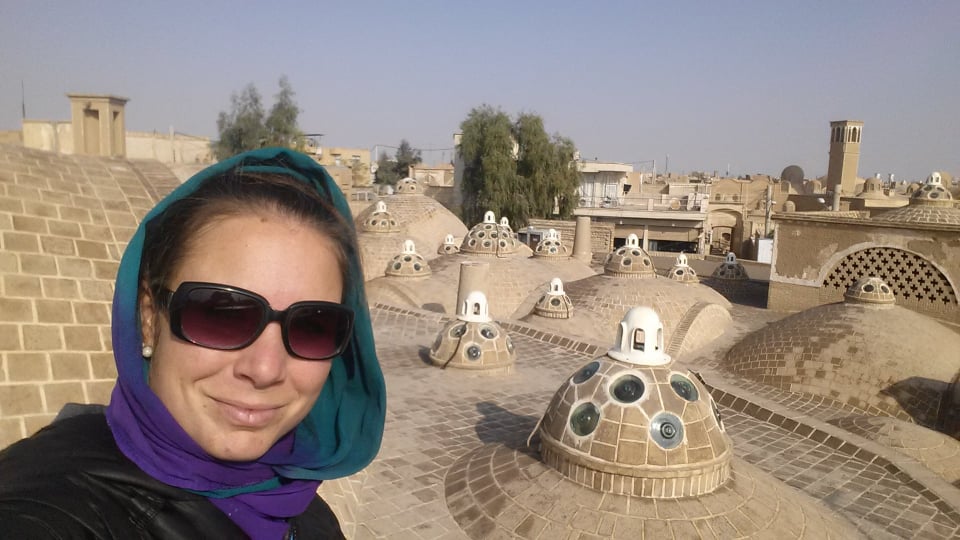 When Covid Struck
When the pandemic broke out, Jasmin was in Saudi Arabia along with another overland woman. The immigration officers weren't happy about Jasmin travelling back to Iran. They feared she would not be allowed to enter Iran border, considering the situation, even though she had a valid visa. The best decision was to find a safe country to be stranded in. That's when Jasmin got an offer from a friend whom she met in January 2020.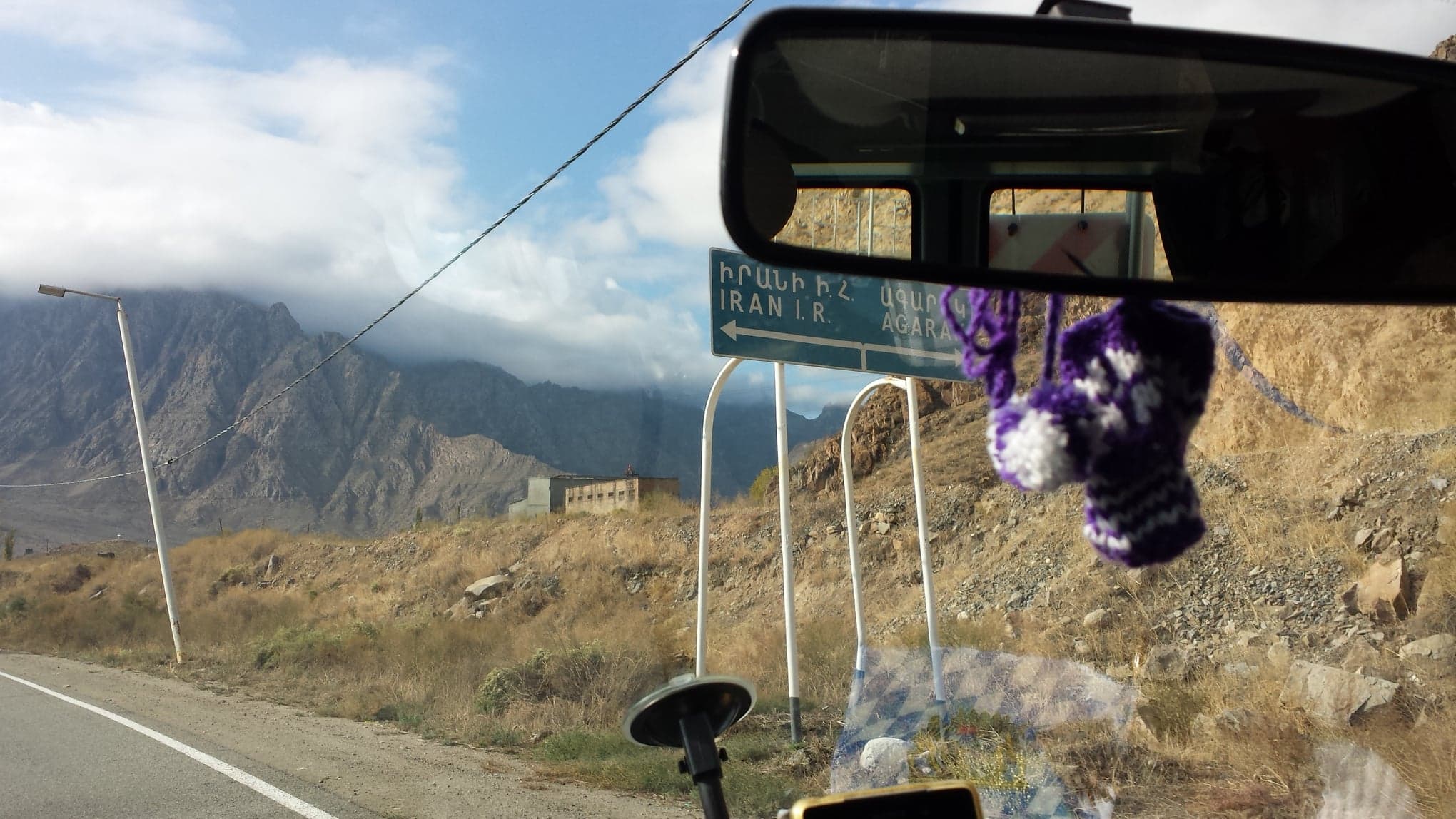 "I planned and tried to cover the most important crisis situations, that could be happen during the travel. For example, in case my car broke down, I thought I would just park it somewhere safe and fly back home. I never imagined a pandemic. Nobody would!"
However, Jasmin was lucky enough to have friends who helped her during the pandemic. She stayed with her friends in Dubai and then moved to Abu Dhabi after a couple of days. Once flights resumed, Jasmin came back to Dubai to board her flight back to Germany.
Back In Germany
Jasmin and her pet dog Zeki flew back to Munich on 8 August. She travelled with Emirates, and had to undergo a Covid test prior to departure like all other travellers. She was tested once again, upon arrival in Munich. However, there is no quarantine rule she needs to follow as Germany is not listed anymore as a risk country by Emirates. Jasmin is now back in her lovely Bavarian village in Germany.
"I'm happy to be back and to stay with my family again, but believe me, it was a little bit strange to be back like that. The end of my journey was not planned this way. I wanted to come back with my car.  It feels like, I didn't finish my dream she said. It's hard to accept my journey ended this way. Well, on the flip side, I'm happy everybody is safe," she said.