Pune is known for its old world charm and its alluring natural beauty. But beyond its culture and heritage, Pune boasts of some unique experiences that you cannot simply miss. Travel Photographer Ganesh Bagal (@ganesh__bagal) wanted to capture these epic experiences and show us his city from a new lens.
8K Video is the highest resolution video available in a smartphone, making 8K Video Snap possible – a feature that lets you record videos and take out high-resolution pictures from the video later. Thanks to this feature, Ganesh could freeze the right moments straight out of 8K videos and uncover four fascinating aspects of the city. Scroll through and feast your eyes on these gorgeous pictures below.
1. Get Smitten By The Graceful Lavani Dance At Jadhavgarh Fort
 Originated in the 18th century as morale booster for warring troops, Lavani has become an essential part of Marathi culture. Ganesh takes us to Jadhavgarh Fort to catch this beautifully choreographed performance by Harshala Rawat. Thanks to the 8K Video Snap feature of his Galaxy S21+, he could capture the perfect shot of these graceful movements and bring the dancers to life.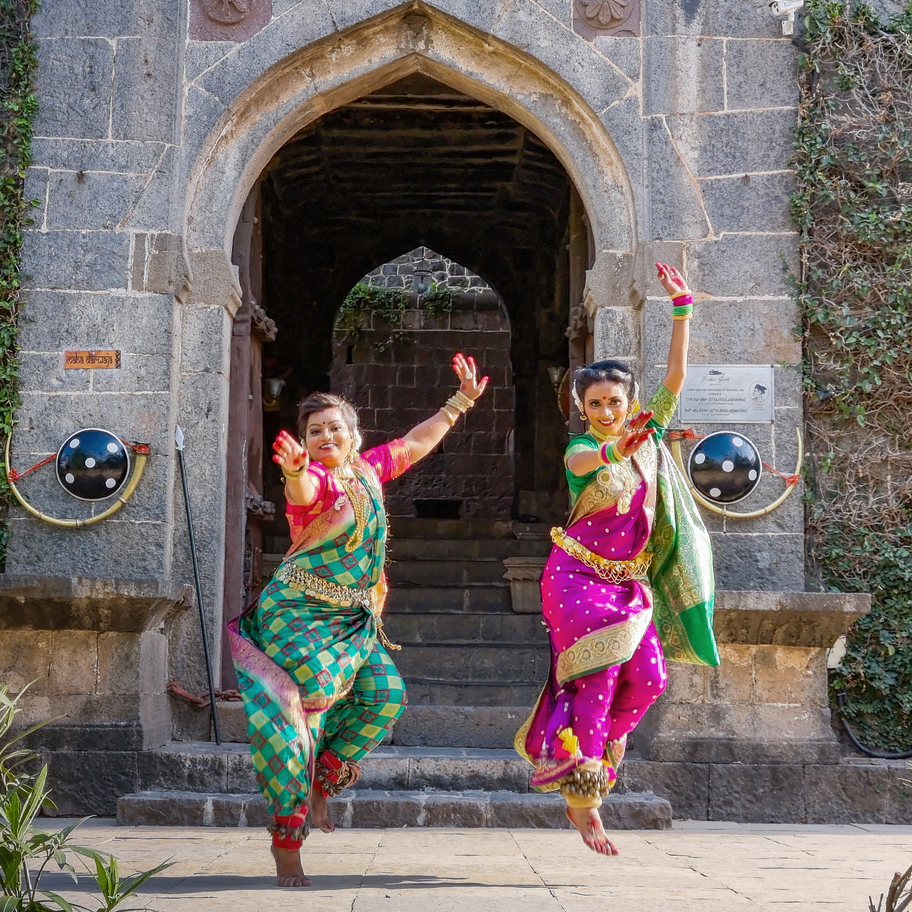 2. Swirl To The Soulful Sufi Strains At Jadhavgarh Fort
Pune is one of the few cities that has kept alive the tradition of Dervish dance as a form of a meditation practice. The Dervish Dancers from Alapritc School rolled out an ensemble of powerhouse performances at Jadhavgarh Fort, helping us experience the music and poetry, rhythm and stillness — all at once.
With 8K Video Snap feature of his Galaxy S21+, Ganesh could capture the white robes rise and fall in unison straight out of an 8K Video.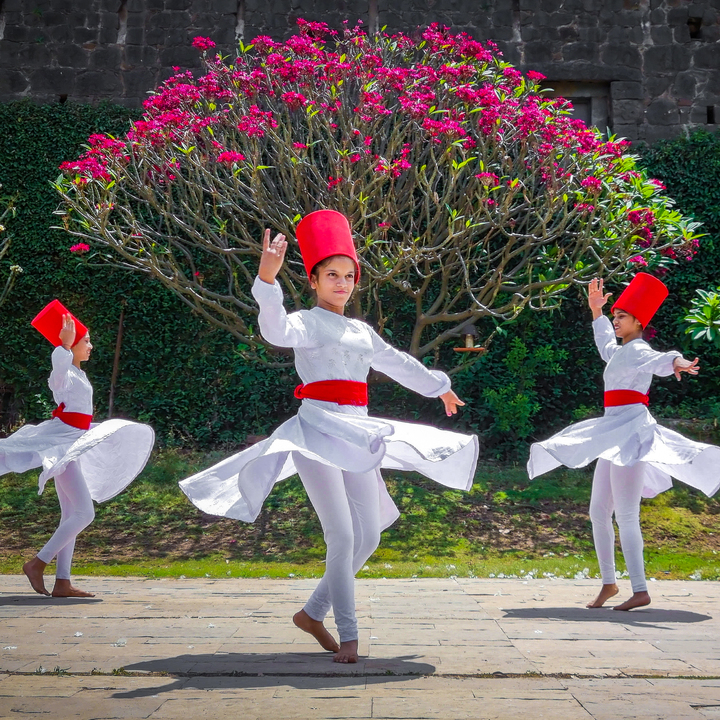 3. Enjoy A Powerful Performance By A Hip Hop Dancer
The hip-hop scene in Pune exemplifies the mood of the city – High on energy with crazy moves. Ganesh takes us to Urbo Cafe to meet Prabhu Shetty, a dancing star enthralling us with his genius dance moves, and we just couldn't take our eyes off him. Using 8K Video Snap, Ganesh could capture an epic shot of this fast paced performance without multiple retakes.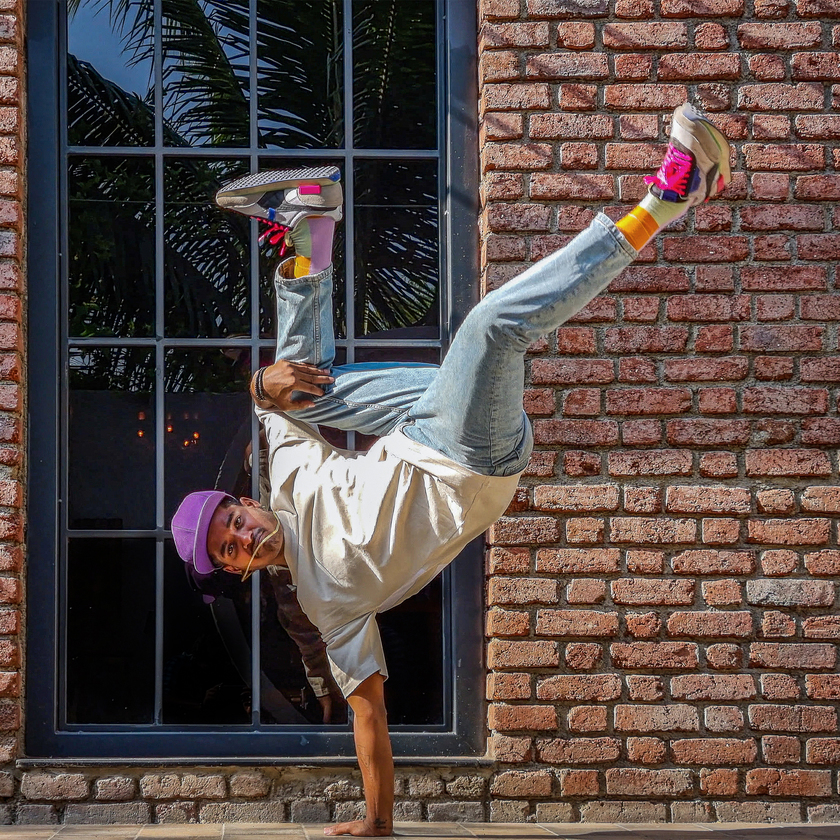 4. Get Your Heart Pumping As You Watch The Slackliner
If you live in Pune, chances are you've spotted people doing what might look like walking on a tight rope. Slacklining is the latest addition to the ever growing list of adventure sports in Pune. Ganesh gives us a glimpse of ace slackliner Harshdeep Pawar in action at the Empress Botanical Garden.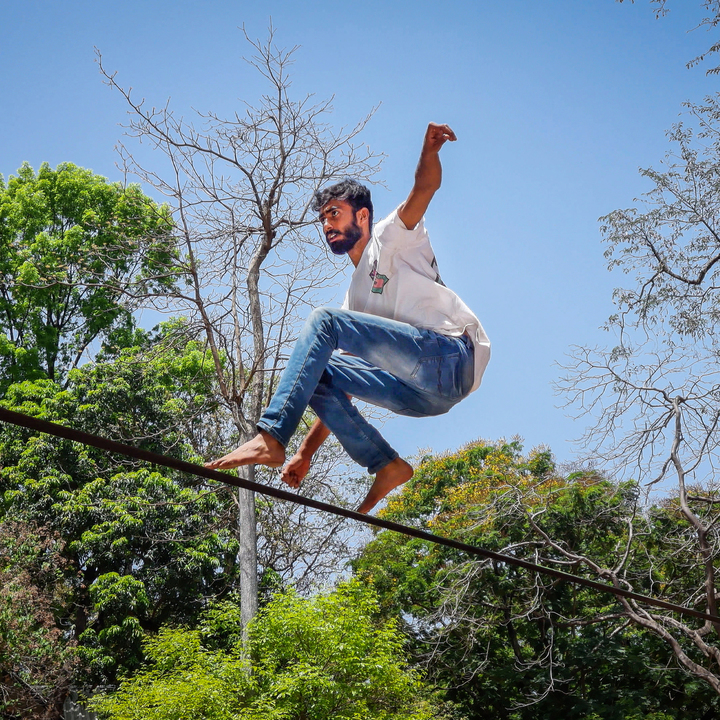 So that's a roundup of some epic experiences from Pune that we wanted to bring to you. Before you go, let's go behind the scenes to see how Ganesh managed to capture it all.
With the 8K Video Snap feature of Samsung Galaxy S21+, Ganesh could effortlessly capture some magical experiences that would otherwise have taken multiple retakes. We are bedazzled by the phone and how it helps you capture perfect moments straight out of 8K Videos, how about you?
With 5G Readiness, an advanced pro-grade camera system and best-in-class displays– The Galaxy S21+ is one of the best smartphones in the market right now. You can learn more about the device <here> or head over to Samsung Exclusive Stores or Leading offline & Online retailers to experience the phone yourself