South Bombay, or as well call it, SoBo, is a world of its own. Once you're in it, it's hard to get out! But if you're headed to SoBo, here are some amazing things to try –
1. The 3 Cuisine Thali At Bombay Vintage
Mumbai's brand new Bombay Vintage in Colaba makes the perfect assortment of multiple cuisines in one thali at only ₹295. Get an assortment of Malvani, Parsi & Gujarati cuisine, all in one Thali at Mumbai's Bombay Vintage in Colaba. Of all the traditional feasts in India, a thali makes for the perfect assortment of delicious regional dishes on a single platter. The quintessential Indian thali is more like a cultural exploration and makes for a complete meal in itself. As diverse and distinctive as they are, all the Indian thalis serve local and seasonal delights and showcase different cooking techniques that make a particular regional cuisine unique.
Also read: 5 New Restaurants In Mumbai That Should Be On Your Bucket List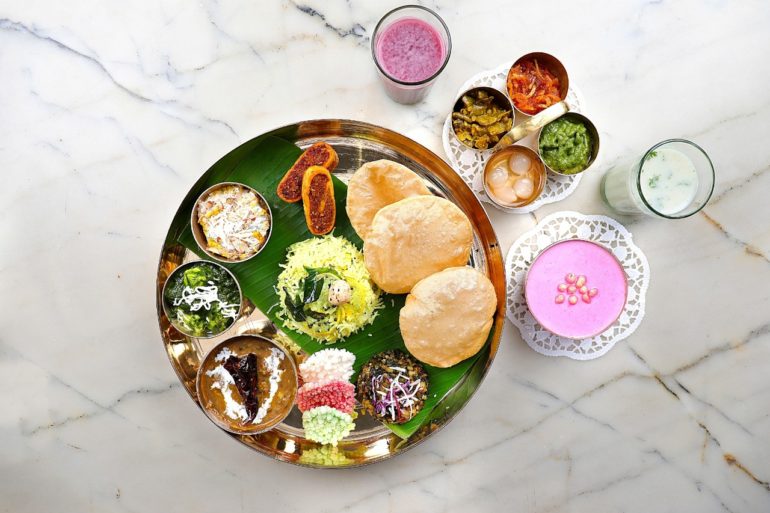 Address: Bombay Vintage, Opposite Regal Cinema, Indian Mercantile Mansion, Regal Circle, Madame Cama Road, Colaba, Mumbai: 400001
Phone: 02269444123 or 02269444124
Cost: ₹295 for the thali
Available from Monday to Friday from 12.30 PM to 3 PM
2. Sarso Da Saag Fondue At Vortex
Ever thought of relishing your Punjabi classic Sarson Da Saag as a fondue? Vortex South in Marine Lines has given a new avatar to a regular Punjabi dish – the infamous Sarson Da Saag. And it's served with Makki di roti, mini puris, tortillas & gur. This fondue is worth a try not just because its a cool way to turn the dish around but also because it's absolutely delicious.
Also read: Vortex South Serves Classic Sarson Da Saag As A Fondue
Address: Vortex South, 104, Anandilal Podar Marg, Dhus wadi, Sonapur, Marine Lines, Mumbai, Maharashtra 400002
Price: Sarso da saag – ₹449
Contact: 022 3015 1836
3. Pink Lattes At Le 15 Cafe
The Le 15 Cafe in Mumbai is selling hot Pink Lattes that look tempting to be enjoyed during the monsoon in Mumbai. Taking your love for coffee a notch up, the folks at Le 15 Cafe located in Colaba in South Mumbai have introduced Pink Latte that we're crushing over. The macaron queen Pooja Dhingra is behind the making of this fairytale coffee.
Also read: Sip On Pink Latte & Enjoy Mumbai Rains At Le 15 Cafe In Colaba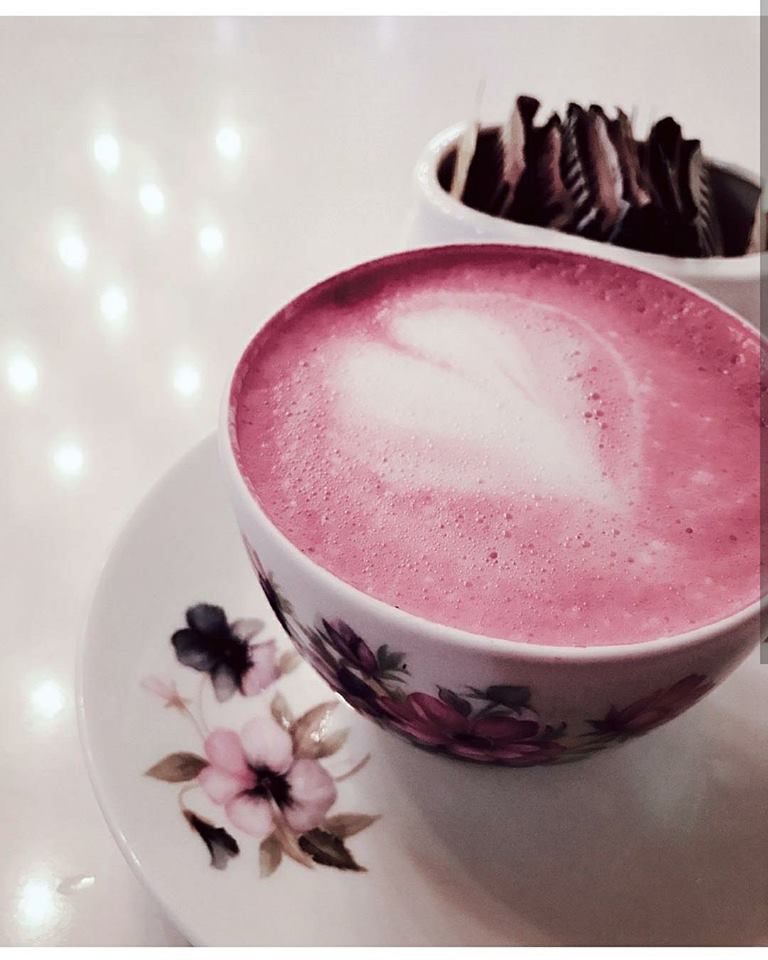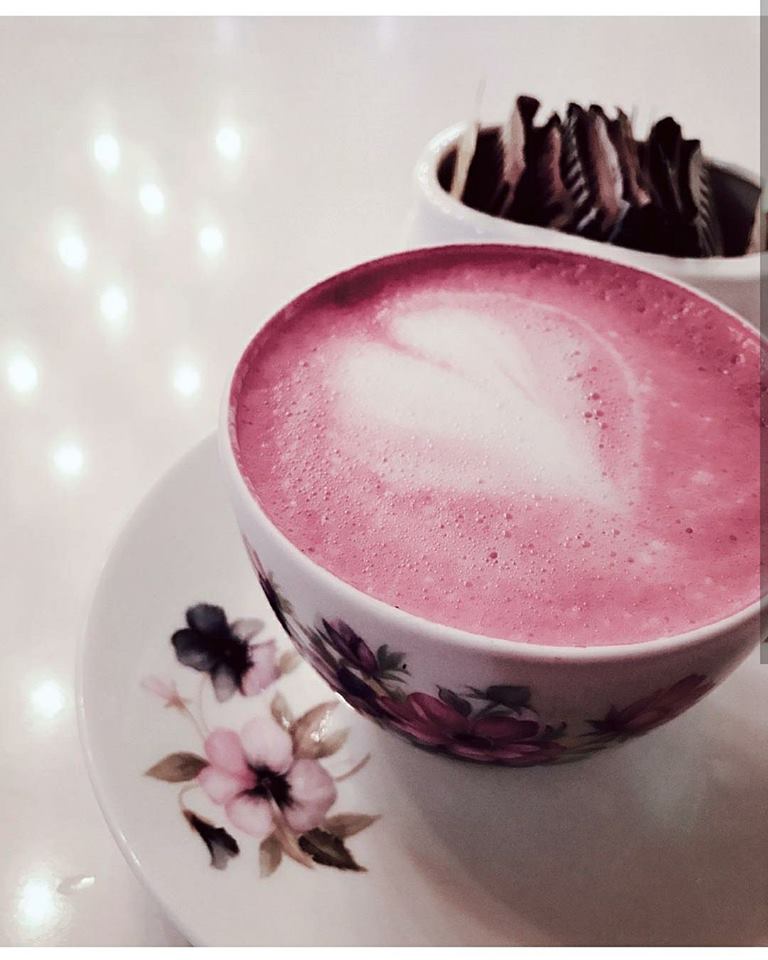 Address: Le 15 Cafe, Shop 18, Lansdowne House Building, MB Marg, Near Regal Cinema, Apollo Bunder, Colaba, Mumbai
Phone: +91 9769341994
Cost for two: ₹1,200
4. Edible Cookie Shots At Beyond Pancakes
Beyond Pancakes in Mumbai's Girgaum Chowpatty is serving yummy cookie shots that will be your new indulgence in the city. The edible cookie shots look appealing to the eye and are a treat for the tummy. The cookie shots are made of eggless cookie, chocolate and milk. The cookie comes in the shape of shot glasses in which hot chocolate milk is poured over. the cookie can be eaten after you have enjoyed the drink in it.
Also read: Try These Cookie Shots In Mumbai's Beyond Pancakes
Address: Beyond Pancakes, Shop 3, Dinaz Mansion, Near Dreamland Cinema, Tribhuvan Marg, Opposite Reliance Hospital, Grant Road, Girgaum, Mumbai
Phone: +91 9137374754
Cost for two: ₹300
5. Filter Coffee Mousse At Toit
This brewery that started out in Bangalore has now opened in Mumbai for fabulous food and a supreme brew experience. Toit Brewpub celebrated the brewery culture like no other which serves fresh beer on tap. Get your friends along and mingle around with friends in their wooden interiors and plush booths. Known for some really offbeat dishes, their Filter Coffee Mousse served in a coconut shell is really worth trying.
Also read: Try This Filter Coffee Mousse At Toit Brewery In Lower Parel
Address: Toit Brewery – Mathuradas Mill Compound, Senapati Bapat Marg, Lower Parel Mumbai, Lower Parel, Mumbai
Phone: +91 9324555223
Cost for two: ₹2,000
LIKE Curly Tales on Facebook | Instagram | Twitter
You can subscribe to our newsletters