Under 140 characters:
India's unofficial national non-veg dish – Butter Chicken. A Punjabi invention and a desi obsession, it has been a part of our life since life itself. Let's look at some of the restaurants in Mumbai serving this delicacy.
1. Punjab Grill
I mean a restaurant that calls itself Punjab Grill and not serving some mind boggling Butter Chicken? That would be a crime. Jokes aside, this restaurant – specifically the Lower Parel branch – serves one of the yummiest Butter Chicken you would have ever tasted.
Although known for Butter Chicken, you should try out the Dal Makhani, the kebabs here as well.
Planning a family outing yet?
Address – 3rd Floor, Palladium Mall, Senapati Bapat Marg, Lower Parel, Mumbai
Cost of Butter Chicken – Rs 425 
2. Pritam Da Dhaba, Dadar
Dressed as a roadside dhaba, this place can surprise people with its ambience and interior design. A bit of Persian design thrown into the mix, this place will seem interesting from the moment you walk through the door.
With khatiyas all around in the non-AC secton, the ambience calls for you to order a plate of Butter Chicken, Sarso Da Saag, Roti and a tall glass of Lassi. Although there is an AC section, the khatiyas are where the fun lies.
Address – Hotel Midtown Pritam, Pritam Estates, Dadar East, Mumbai
Cost of Butter Chicken – Rs 355
3. Shalimar
A simple and no nonsense restaurant where your entire attention would be on your food and only that. An unassuming little place on Mohammed Ali Road – what it lacks in style, it makes up in the quality of the food. Butter Chicken being one of the crowd favourites in this joint.
If you are a fan of Ramadan food and have been to Mohammad Ali road you would know what kind of restaurant you can probably expect. Not a place for the fussy eaters, only foodies.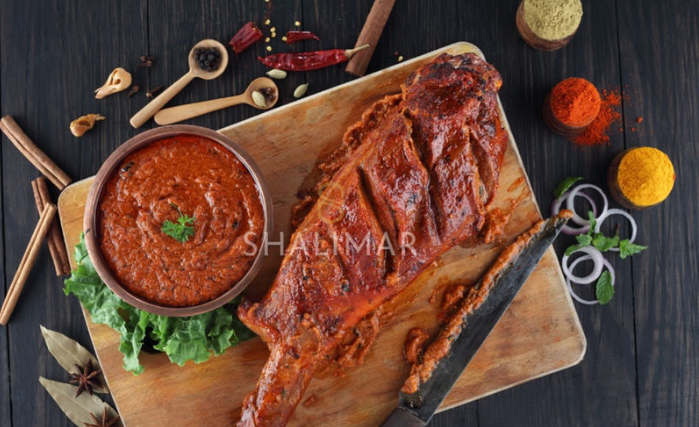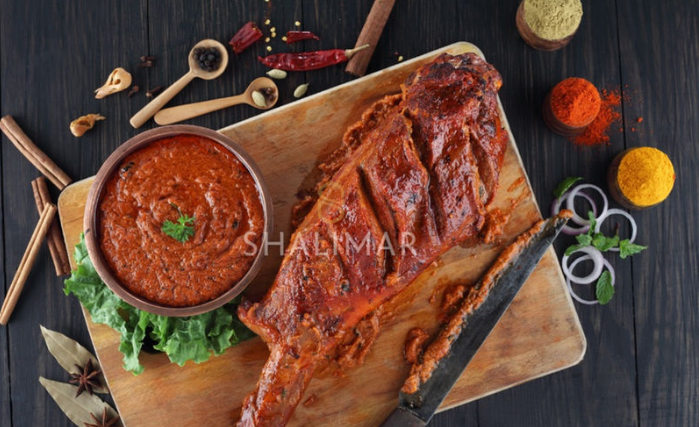 Address – Vazir Building, Shalimar Corner, Bhendi Bazaar, Sandhurst Road, Mohammad Ali Road, Mumbai
Cost of Butter Chicken – Rs 230
4. Khyber, Kala Ghoda
A personal favourite of mine and an absolute delight of a restaurant to visit. Two locations – Fort and Malad – but I would recommend Fort. Extremely unassuming and very easy to miss. It has an Afghan theme and there are beautiful sitting arenas that look like caves.
Once you step inside the restaurant, you would realize the size and the scale of it. To test its quality, I had taken two of my extremely British friends there and they were blown away by the Butter Chicken, the biriyani and the kebabs.
I recommend each and every one of you to try this restaurant out.
Address – 145, MG Road, Kala Ghoda, Fort, Mumbai
Cost of Butter Chicken – Rs 615
5. Zaffran
One of the oldest joints in the city to offer their lip-smackingly delicious Butter Chicken to hungry and willing patrons.
Butter chicken is a must try in here, but you should also try out the cheesy kebabs that they have recently introduced into the menu. Beside this they have a floor dedicated to Sheesha.
So if you are in town and want a place to hang out and eat some good food, you should drop in.
Address – B, Sitaram Building, DN Road, Crawford Market, Mumbai CST Area, Mumbai
Cost of Butter Chicken – Rs 265
We know where we're going this weekend! We're going to get fat!