MasterChef Scott Pickett of Melbourne recently came a-visiting and decided to wow the city of Mumbai with a three-course meal. Nothing out of the ordinary, eh? Except, much like MasterChef Australia, his task was to use 'avocado' in all his dishes and make it the hero ingredient.
The only way I've ever eaten the avocado is directly in fruit form or in guacamole. I couldn't wait to see what a three course meal would look like. Held at St. Regis, here's everything you need to know about my fabulous meal and of course, the avocado!
Also read: Get Off The Grid! Plan A Trip To New South Wales
The First Course
As Scott pointed out, it's always a challenge to make a vegetarian dish. He was raised in a time where vegan, gluten-free and vegetarian were not options. Meat was the only way to go. But eventually he learned that this is a lifestyle that many choose – especially in India. So for the first course, we had a choice between a vegetarian rendition of the avocado and a non-vegetarian version. I personally preferred the vegetarian dish, which I thought was outstanding.
Non-vegetarian Dish: Crab and Asparagus Salad, Lobster Veloute
Vegetarian Dish: Heritage Cauliflower Polonaise
The Second Course
With such a great starter, I couldn't wait for the main course. And boy, was it worth the wait! Our second course wooed us with ingredients like black truffles, Australian olive oil and red lime shaving. Scott mentioned that he found the curry in the non-vegetarian dish a little spicy but the chefs at St Regis insisted he added a little spice for the Indian palette. Never trust an Australian when he finds something 'hot'. The spice added was mild but the touch of avocado was phenomenal.
Also read: First Look: The Gorgeous Oberoi Beach Resort : Al Zorah
Non-vegetarian Dish: Saddle of Victorian Lamb, Ratatouille Mild Curry Spices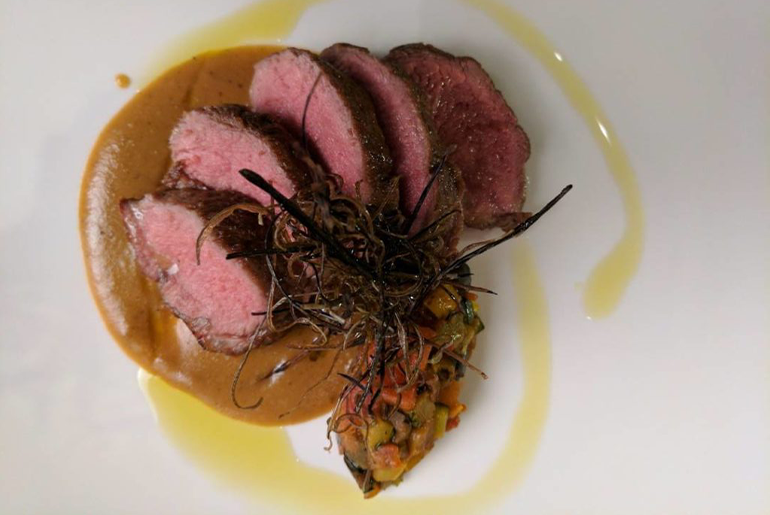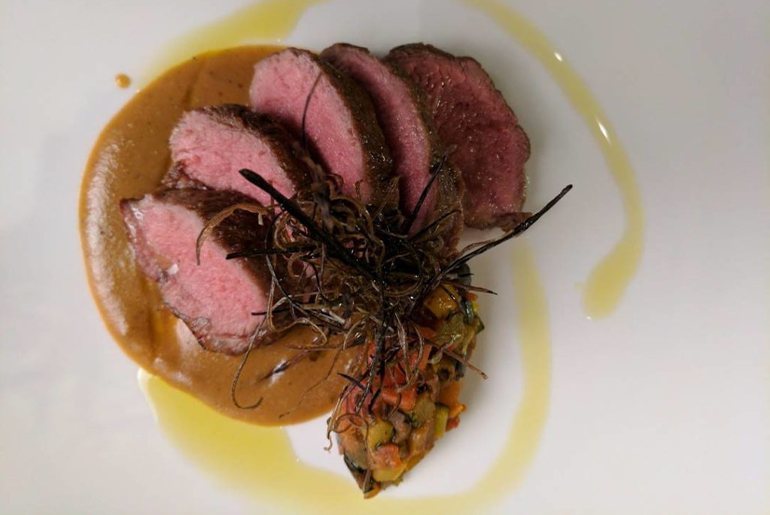 Vegetarian Dish: Hand Rolled Macaroni, Parmesan, Victorian Black Truffle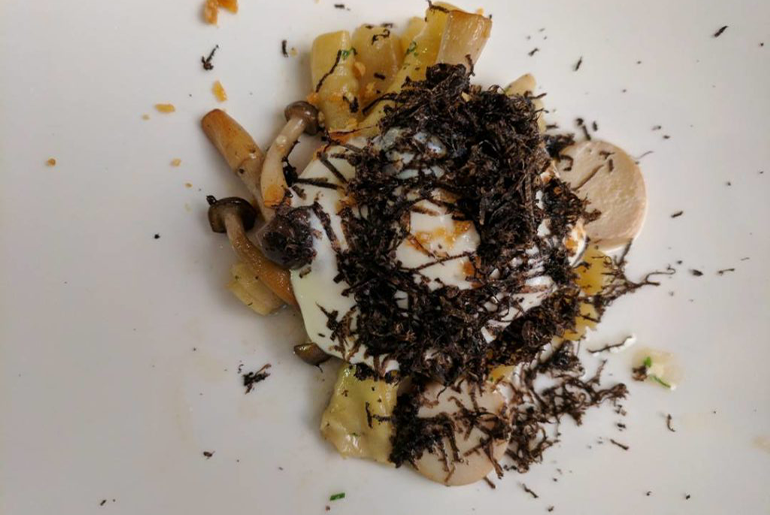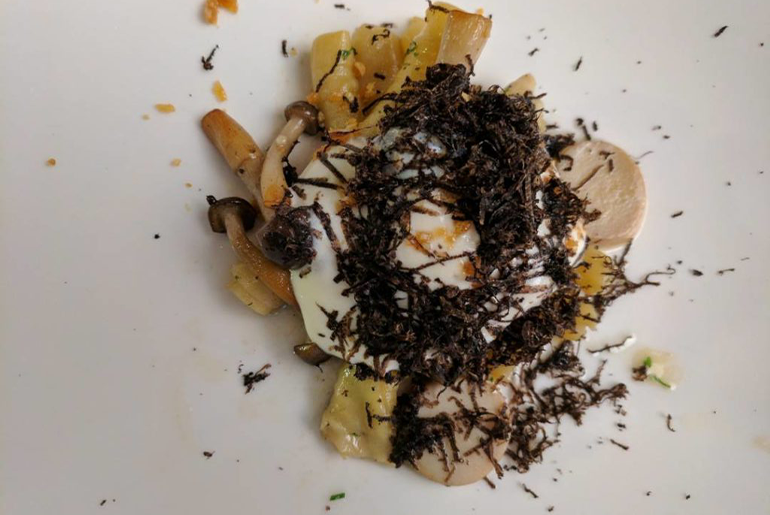 The Third Course
Aah dessert – the only thing that truly matters. I couldn't wait to see what was in store and out comes the most delicious and the healthiest dessert I've ever eaten. The dessert, made of chocolate and avocado paste, was gluten-free, vegan and BLOODY DELICIOUS!
Dessert: Chocolate Avocado & Raspberries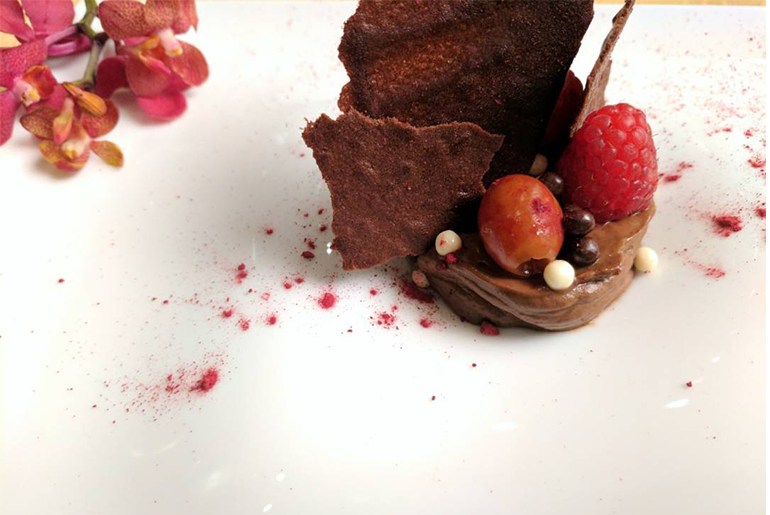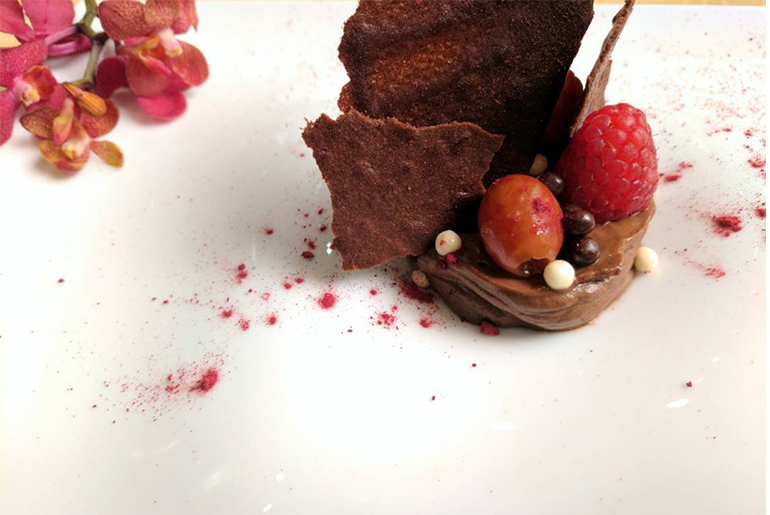 Do I have a new found love for the avocado? I most certainly do. Do share your recipes if you know of something fun and quirky.
LIKE Curly Tales on Facebook | Instagram | Twitter
You can subscribe to our newsletters