From Hell's Kitchen to MasterChef USA, chef Gordon Ramsay is the epitome of perfection when it comes to cooking.
Ramsay's culinary knowledge is vast and the chef is really popular for his trips to India. Ramsay often visits India to learn authentic Indian recipes and we aren't complaining! The chef loves gorging on Indian dishes and even has some favourites. From the famous chicken tikka masala to the unusual Ant Chutney, here are five drool-worthy Indian dishes that Gordon Ramsay deems the best!
Traditional Goat Biryani
Traditional Goat Biryani is a pleasure to eat and cherish! Gordon Ramsay is famous for his cooking episodes in India. During his Lucknow visit, the celebrity chef was seen meeting Chef Imtiaz Qureshi. It was then Ramsay learnt to cook the traditional Indian goat biryani.
Fragrant long-grain rice is layered with goat meat that has been cooked in a mixture of spices. Totally delicious, we say! It's a one-pot meal that is mostly served with yogurt raita and salad. No doubt Ramsay deems this one as one the best Indian dishes.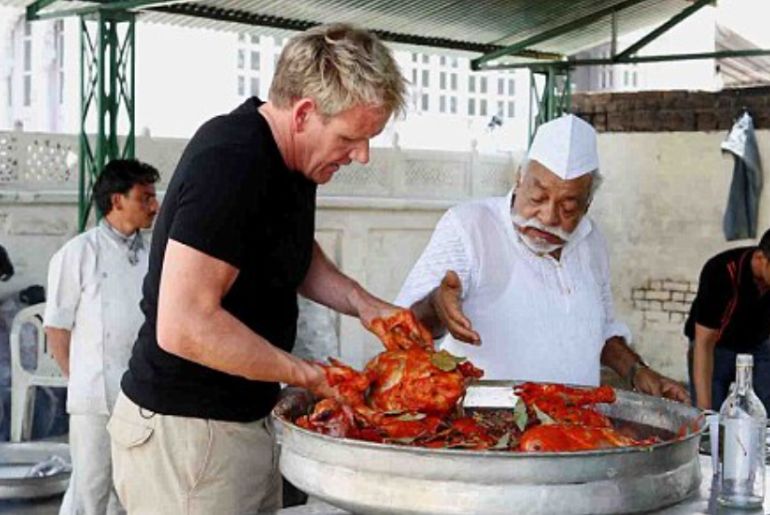 Spicy Indian Potato Pancake
Gordon Ramsay is known for his intelligent choices in cooking. The chef is against wasting food and for the spicy Indian Potato Pancakes, he advises viewers to use leftover potatoes. Well, this easy breakfast recipe makes for one of the chef's favourite Indian dishes. Take leftover potatoes, just slice them and fry them with onions. Don't forget to spread the potatoes across the pan while frying. Later make a pancake batter, and cook them but thinner. Add the potato mixture and roll them. Serve with coriander and yogurt mixture on the side.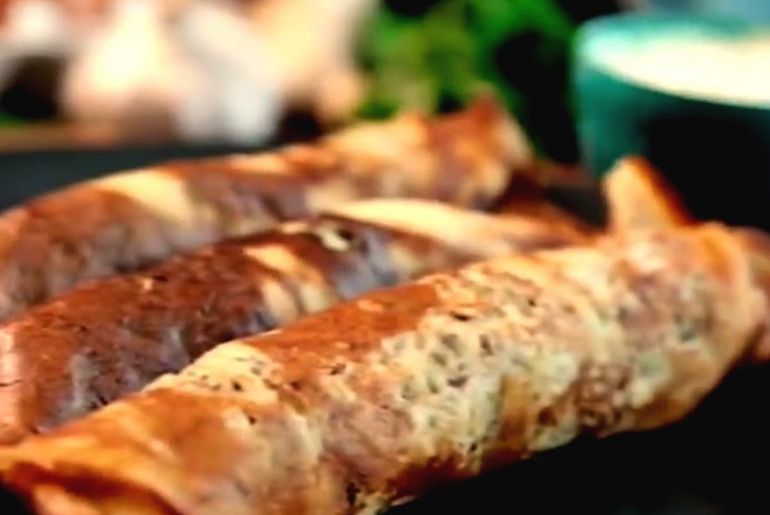 Ant Chutney
During one of the episodes of Gordon's Great Escape, chef Gordon Ramsay ate and learned how to make Ant Chutney in India. The chef first guessed the chutney as Mango, but later realised that it was actually made from ants. The chutney is now deemed by Ramsay as one of the most drool-worthy Indian dishes.
Also read: Relish Unlimited Pizzas For Dhs95 At Gordon Ramsay's New Eatery At Atlantis, The Palm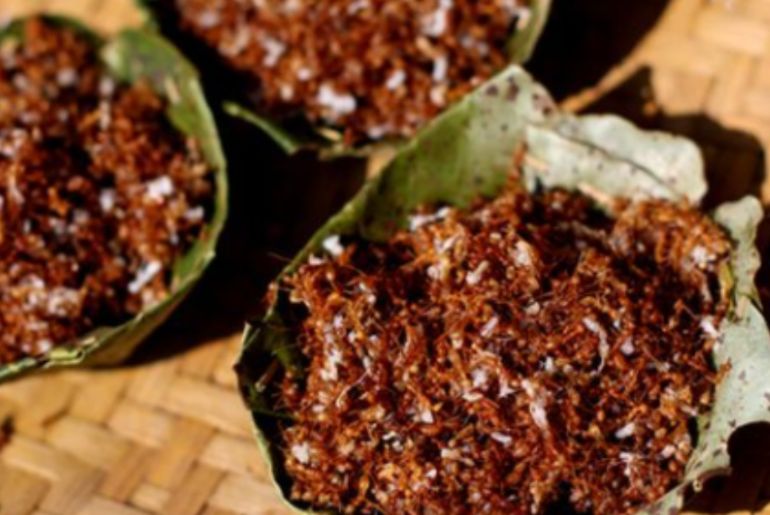 Pork Neck Curry
Gordon Ramsay has called slow-cooked pork neck curry one of the best-tasting Indian Dishes. Well, for some this dish might sound quite unusual but when it's Ramsay everything is unusual and tasty. So have a little faith! Made with lean and quick-to-cook pork neck pieces, this curry can be on the table in almost an hour. The curry is perfect for a mid-week family meal. Serve with rice.
Chicken Tikka Masala
Chicken Tikka Masala is an addictive, classic Indian dish and Gordon Ramsay absolutely loves it. This chicken dish is perfect for lunch or dinner. Chicken pieces are first marinated in aromatic spices and then grilled. It's then mixed in a mouth-watering tomato sauce or tikka masala.
Must say, Gordon Ramsay's choice of Indian dishes is really impressive!
View this post on Instagram