Say goodbye to midnight hunger pangs because these midnight food delivery services in Mumbai will satiate your taste buds at those late wee hours.
1. Go Biryani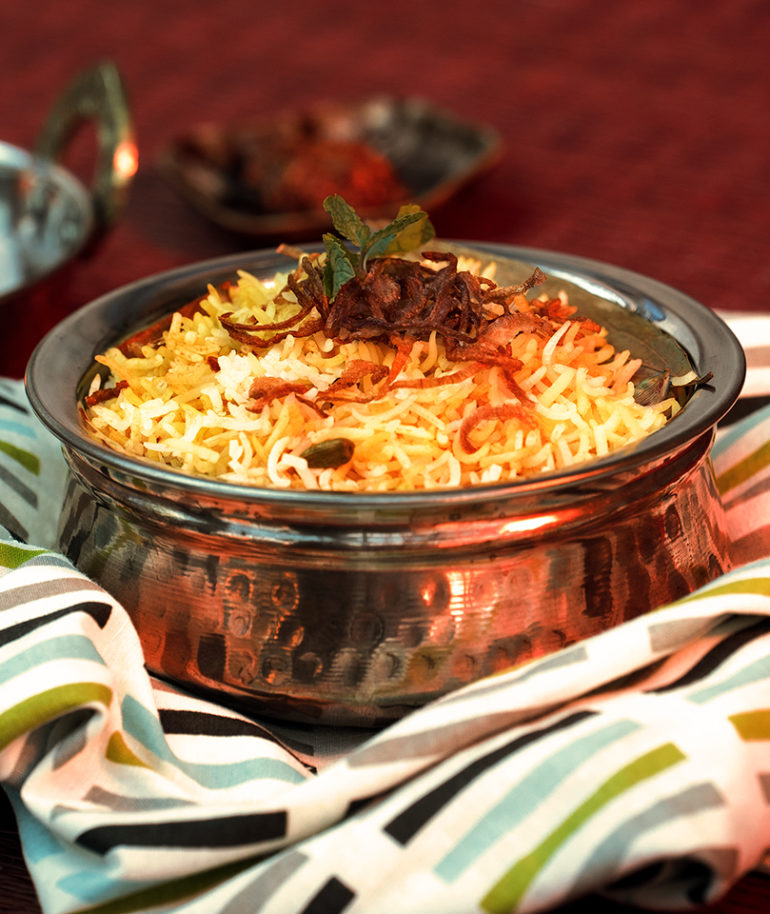 Go Biryani has got your back if you are craving some biryani during those late wee hours. It is a delivery kitchen located in Lokhandwala, Khar, and Lower Parel and it is one of the best in the delivery game. The enormous menu at this place other than biryanis consists of appetizers, rolls, curries, combos, and desserts. Among the non-veg biryanis, the Chicken Afghani Tikka deserves to be tried. The vegetarians can go for the Vegetable Afghani Biryani. This joint is available at your service till 3:30 in the morning.
Where: Lokhandwala, Khar, and Lower Parel
Phone:
Lokhandwala: 022 30151647
Khar: 022 26048844, 022 69948844
Lower Parel: 022 30151827
Approx cost: ₹900 for two people
Timing: 11:30AM to 3:30AM
Also Read: The Butter Chicken Pav At Pack-A-Pav Should Be On The 'Must Have' List
2. Mogul Sarai 
Mogul Sarai, open till 5 in the morning, delivers you with some outstanding Mughal food. This tiny restaurant in Bandra is not so much known for its ambiance, but the ambiance shouldn't really matter when we are getting delicious kebabs served to us at 5 in the morning. The joint also serves you with some huge lip-smacking rolls, our personal favorite was the butter chicken roll. The Murg tikka hara masala and the Murg Afghani biryani here were utter divine. You can also accompany your meal with buttery stuffed parathas or lacchedar parathas.
Where: Bandra West
Phone: +91 9820313655, 022 26423305
Approx Cost: ₹800 for two people
Timing: 7 PM to 5 AM
Also Read: 6 New Restaurants In Mumbai To Check Out
3. Room Service 
Room Service, A delivery kitchen, recently opened up in Chembur and it's good news for all the midnight owls out there! This night time delivery service will drop your food package if you're living around the areas of Chembur, Ghatkopar East, Govandi and Deonar. The limited ranged menu consists of pizzas, burgers, rolls and bhurji pav. Their Butter Chicken Pizza, Chole Papdi Kathi Roll, and Paneer Amristsari Kathi are highly recommended.
The best part about their delivery service is that you can pre-order as well. If you've got plans for a party, you can book your order any time of the day and they'll make sure its delivered to you on time.
Where: Chembur, Ghatkopar East, Govandi and Deonar
Phone: + 91 9930610666
Approx cost: ₹300 for two people
Timing: 12 Midnight to 4 AM
Also Read: 5 Maharashtrian Meals In Mumbai That Are A Must Try
4. Jaffer Bhai's Delhi Darbar
Spread across all over the city, Jaffer Bhai's Delhi Darbar is an institution when it comes to delivery of meaty dishes. Today, they are popularly known as 'The Biryani King of Mumbai'. Delivering till 4:30 in the morning, it manages to live up to all the hype surrounding it since almost 45 years now. Be it their Chicken Biryani, Mutton Biryani or even their Chicken Tikka Biryani. If you are not a rice fan then their Butter Chicken with some Garlic Butter Naam is just what you need. For all the protein lovers out there, give their outstanding Mutton Tandoors a try.
Also Read: 5 Gujarati Thalis In Mumbai That You Should Definitely Try
Where: Mahim, Grant Road, Marine Lines, Jogeshwari, Vashi, Mohammad Ali Road
Contact No:
Mahim – 022 24465654, 022 24441008
Grant Road – 022 23875656, 022 23875697
Marine Lines – 022 22016363, 022 22014949
Jogeshwari – 022 26770011, 022 26770022
Vashi – 022 27892378, 022 27892379
Mohammad Ali Road – 022 23409911, 022 23409922, 022 23453341, 022 23433339
Approx Cost: ₹800 for two people
Timing:  3:30PM to 4:30AM
Also Read: 5 Goan Restaurants In Mumbai That Are A Must Try
5. Smokin' Joe's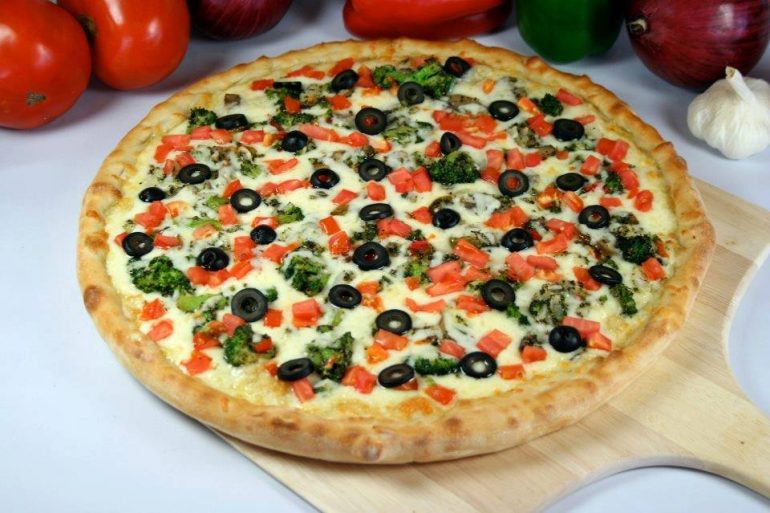 Smokin' Joe's, an household name in the pizza industry, delivers you with smokin' hot pizzas till 5 in the morning. We all have those late night pizza cravings and now we exactly know whom to call. Serving you from regular to ginormous pizzas, Smokin' Joe's can be ordered when you are home alone finishing a due project or when you're at a sleepover and everyone gets hungry. The Five Pepper Fiesta and the Zesty Chicken Pizzas should be added to your must try list. A Corn and Jalapeno Garlic Bread late at night never hurt nobody.
Also Read: Satiate Your Midnight Hunger Pangs At Mogul Sarai In Bandra
Where: Malad West
Contact No: +91 9699866668, 022 28764381
Approx Cost: ₹700 for two people
Timing: 11AM to 5AM
Also Read: 5 Iconic Places In Mumbai Where You Should Definitely Eat
LIKE Curly Tales on Facebook | Instagram| Twitter
You can subscribe to our newsletters