Dubai loves its Biryani and thankfully the city is decked with restaurants that nail this all-time favourite dish. And it's quite rare to find someone who will not love the aromatic blend of rice, meat and spices. The UAE has at least 20 different restaurants and street-side eateries that serve lip-smacking biryanis.  However, if you're scouting for some pocket-friendly biryanis, here are 5 places in Dubai that sell lip-smacking biryanis for under AED 35.
1. Chicken Biryani At Pak Liyari
Its no surprise that a Pakistani restaurant tops the list! Tucked away in the crowded lanes of Meena Bazaar, Pak Liyari is one restaurant every biryani lover swears by. The Pakistani restaurant has been in business since 2005. The hero of the restaurant is a Pakistani chef Ali Mohammed, who hails from Liyari, a small town in Pakistan. Coming from a family of master chefs, the 52-year old chacha started his cooking journey way back 1986 in Dubai's Lyari hotel.
The restaurant serves a host of dishes and included in this list is the Chicken Biryani. The biryani is priced at AED 14.
Location: Behind Gulab Building, Al Fahidi Street, Meena Bazaar
Cost: AED 14 for Chicken Biryani
Contact: 04 3535587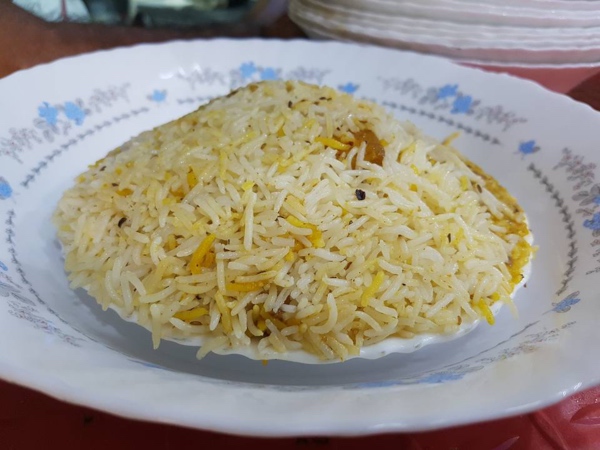 2. Dastarkhwan Dubai
Crushing competition in the likes of Karachi Darbar and Ravi restaurant, is Dastarkhwan. The restaurant serves a full-fledged menu ranging from starters, main course and desserts. However, when you're on a tight budget, go for the chicken and mutton biryani. The biryanis are priced AED 20 and AED 24 and we're sure you'll go back for more.
Location: Shop 004 ,JBC4 Building, Cluster N , JLT
Price: AED 20 for chicken biryani, AED 24 for mutton biryani
Contact: 04 551 5886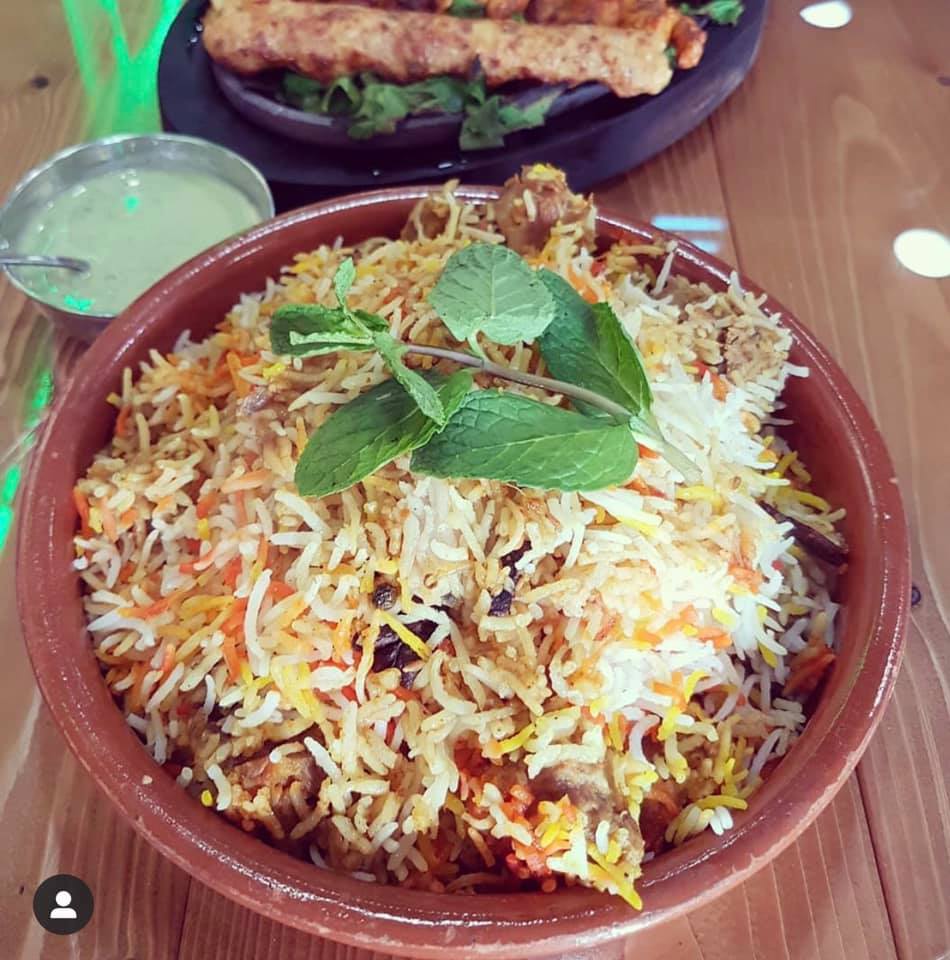 3. Daily Restaurant
If you love your biryani, you have to make the drive to the Qusais branch and try this. Seriously, it's Bucket-List stuff!
Location: Al Qusais (there are other branches, but we recommend this one!)
Price: AED 16 for Chicken biryani, AED 18 for Mutton
Contact: +97142673708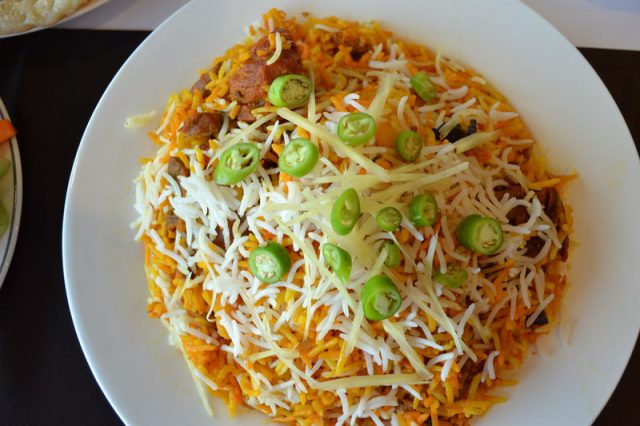 4. Ravi Restaurant
UAE's legendary Ravi. Chaudary Abdul Hameed is a name popular among Dubai foodies. Hameed started the restaurant in 1971, when he came to Dubai. The restaurant has been serving foodies for over 40 years now and is in fact famous among tourists as well. When here, you can binge on chicken and mutton kebabs, butter chicken, mutton peshawari, chicken biryani and lassi in reasonable prices. And if you're looking for a sumptuous meal under AED 35, you've got a host of options. Binge on Chicken or mutton biryani for AED 14 or opt for the fish biryani priced at AED 20.
Location: Al Satwa
Price: Chicken or mutton biryani for AED 14 , fish biryani priced for AED 20
Contact: 04 331 5353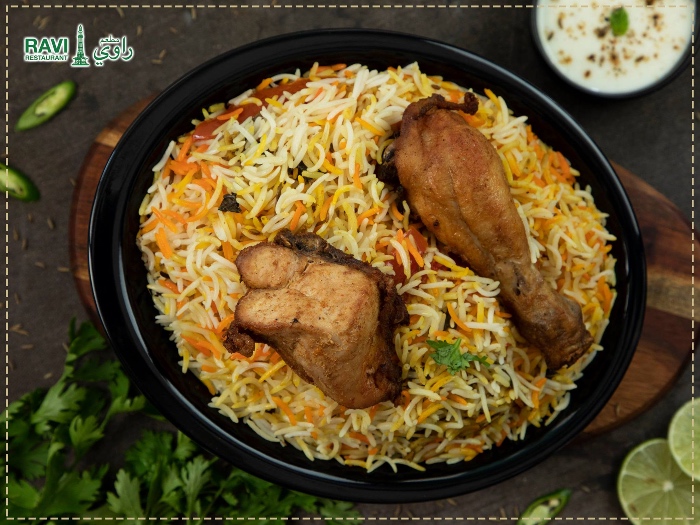 Meanwhile, here are Indian Restaurants In Dubai That Serve The Best North Indian Cuisine.
5. SS Bucket Biryani
SS Biryani in Dubai started off as a humble roadside eatery and today, the restaurant serves 'buckets' of chicken and mutton biryani (quite literally) to all biryani lovers. The menu is pretty simple as the restaurant only serves two types of biryani- Chicken and Mutton. Both of these varieties are served with onion raitha and brinjal curry. And the best part the restaurant has a 'Meal for 1' offer which comes with Chicken or mutton biryani, brinjal curry, raitha and gulab jamun. The Chicken bucket costs AED 22 while the mutton bucket costs AED 27.
Location: Karama, International city
Cost: AED 22 for chicken biryani, AED 27 for mutton biryani
Contact: 04 3985005, 0509790313