Under 140 Characters
Mango season without Aamras Puri? Nah. Here's a roundup of the best Aamras Puri in town!
1. Aam Ras Puri at Pancham Pooriwala.
Pancham Puriwala at Fort is an iconic place in Mumbai that sells a lavish spread of food at yesteryear prices. Every summer, they serve to die for aamras puri! You have to start your aamras journey here, rumoured to be in the oldest restaurant in Mumbai!
Address: Pancham Puriwala, Ballard Estate, 8/10, Perin Nariman Street, Borabazar Precinct, Fort, Borabazar Precinct, Mumbai, Maharashtra 400001
Price: Rs 65
2. Aamras Puri at Aaswad.
Eat it with puri or down the bowl by itself, Aaswad is another place where you can gorge on delicious, creamy and mango-oey aamras! Also, try their yummy Kairi Panna.
Address: Aaswad, 61, Mejwani, Sadanand, Gokhale Road, Opposite Amar Hind Mandal, Dadar West
Price: Rs 170
3. Aamras at Rajdhani Restaurant.
Rajdhani has taken our Mango obsession a whole new level with their insane Mango Thali (Rs 525), available all summer (12th April 2019-31st May 2019), on all outlets! But it gets even better! They are serving this very Mango Thali for only Rs 275 every Tuesday! And yes aam ras is one of the crazy mango dishes they have including Mango Jalebi and Mango Pulao!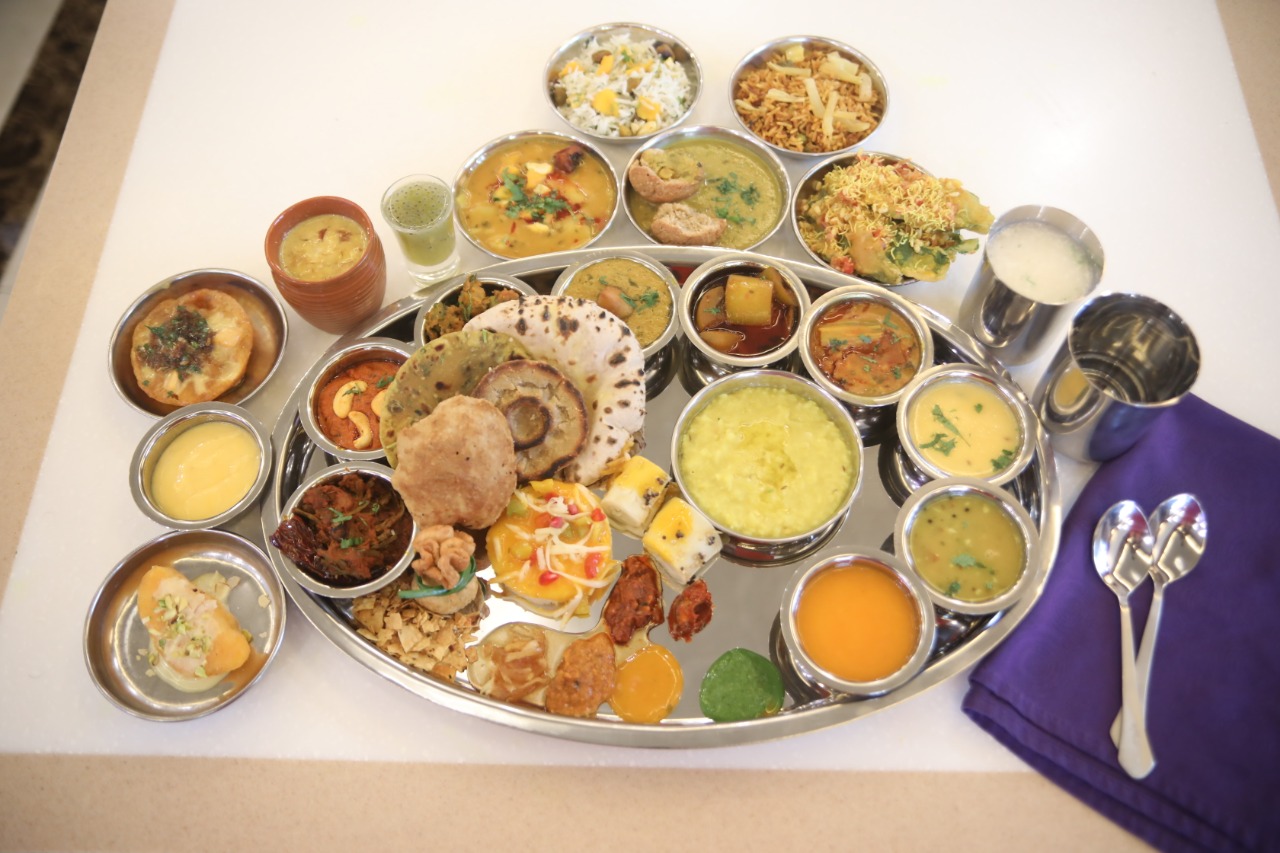 4. Alphonso aamras at Soam Restaurant.
Famous for its thalis and authentic Gujarati food, Soam makes its aamras only with pure Alphonso mangoes! Must try don't you think?!
Address: Soam, Ground Floor, Sadguru Sadan, Opposite Babulnath Temple, Chowpatty, Mumbai
Price: Rs 250
5. Aamras at Shree Thaker Bhojanalay.
You cannot miss having aamras here, again made with only Alphonso mangoes. It is part of their delectable thalis every summer. What's to remember is that you get unlimited refills of aamras on weekends! Weekend plans sorted?
Address: Shree Thaker Bhojanalay, 31, Dadisheth Agyari Lane, Off Kalbadevi Road, Kalbadevi
Price: Rs 600
Celebrate the King of fruits with the best aamras in town people!