The month-end scenes are never pleasant. You need to manage your finances and yet keep your stomachs filled. But if you're a foodie, you can't avoid the cravings and binging, but we've got a cool solution for you if you live in Pune city. Here are a few spots that will help you eat a good meal at pocket-friendly rates in Pune –
1. Flavors, FC Road
This small food joint located on FC Road in Pune, Flavours is serving 70 kinds of delicious sandwiches to devour on. Time for your favourite snack? Head out to this eatery called 'Flavours' located on the famous hangout spot of Pune, FC Road. Satiate your hunger pangs and dig into its scrumptious sandwiches that come in 70 different flavours, hence the name!
Also read: 6 Unique Things To Try At Pune's FC Road
Address: FC College Raod, Near Wadeshwar Hotel, Pune, Maharashtra 411030
Phone: 9822597261
Cost for two: ₹200
2. Bedekar Misal, Narayan Peth
Running since past six decades now, this food joint serves the specialty dish of Pune, Misal which is the most famous in town. Punekars love their misal and especially when it is from Bedekar Misal. Their consistent and unique style of making the misal is what's keeping this spot the most famous in town to get a quick bite of their misal that costs just ₹70.
Also read: Head to Bedekar Tea Stall In Pune To Try Out This Unique Combination Of Misal & Bread
Address: 418 Munjabacha Bol, Narayan Peth, Pune, Maharashtra 411030
Phone: 020 24451270, +91 9822449529
Cost for two: ₹200
3. Surve's Pure Non-Veg, FC Road
Surve's at FC Road serves the best non-vegetarian delicacies in Pune along with a healthy dose of love. You might have heard of pure vegetarian restaurants, but have you heard about a restaurant that only serves non-vegetarian items? Surve's pure non-vegetarian is here to tickle your taste buds with the best of meat. Pune's first ever only non-vegetarian restaurant that serves the best of biryanis, chicken curry, fish, and mutton.
Also read: 5 Places To Visit In Pune If You're The Ultimate Foodie
Address: 6, Chanakyapuri, Tukaram Paduka Chowk, FC Road, Pune
Phone: 020 30189198
Approx cost: ₹550 for two people
4. SP's Biryani House, Sadashiv Peth
SP's has been a crowd-pleaser since a long time. Serving multiple types of biryanis including chicken, prawns, mutton and eggs, this place sure seems to know its way around some of the best comfort food in town. Along with that, it also prepares non-vegetarian dishes like a pro!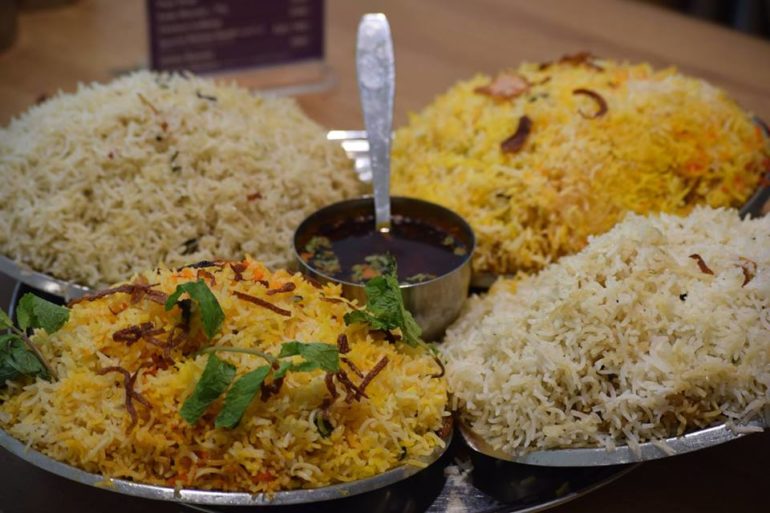 Address: SP's Biryani House, 1472, Sadashiv Peth, Pune
Phone: 020 24475440, 020 24475441
Approx cost: ₹650 for two people
5. The Ganache Factory, Pune
The Ganache Factory in Kothrud serves high protein Salubrious Sandwiches in less than or around ₹100. So why not have healthy food when you can also enjoy it? Ganache is a small cafe situated at Kothrud in Pune that promises the to serve healthy food for less than or approximately ₹100! Sandwiches, cheesecakes, waffles, milkshakes, iced teas, cup cakes – take your pick! The breads are gluten free, also contains high protein syrups like the Besil Pesto. It serve sandwiches with Parsley Cream.
Also read: Have Healthy Sandwiches, Cheesecakes, Waffles At Ganache In Pune At Around ₹100
Address: Ganache, Bunglow 44, Near More Vidyalaya, Paud Road
Phone: 020 30189907
Approx cost: ₹300 for two people
Working hours: 11:30 AM to 10 PM
LIKE Curly Tales on Facebook | Instagram | Twitter
You can subscribe to our newsletters