Breakfast is undoubtedly the most important meal of the day. But for millennials and Gen Z who are always on the go, how often can we make time to cook a good breakfast? After all, it does take quite some time to prepare quintessential Indian breakfast dishes like poha or dosas. Well, fret not! We're here with the perfect breakfast fix for you. Here are 5 quick delicious breakfast recipes you can whip in under 5 minutes. All you need is a secret ingredient — Hershey's Spreads Cocoa with Cookies. *happy dance*
1. Waffles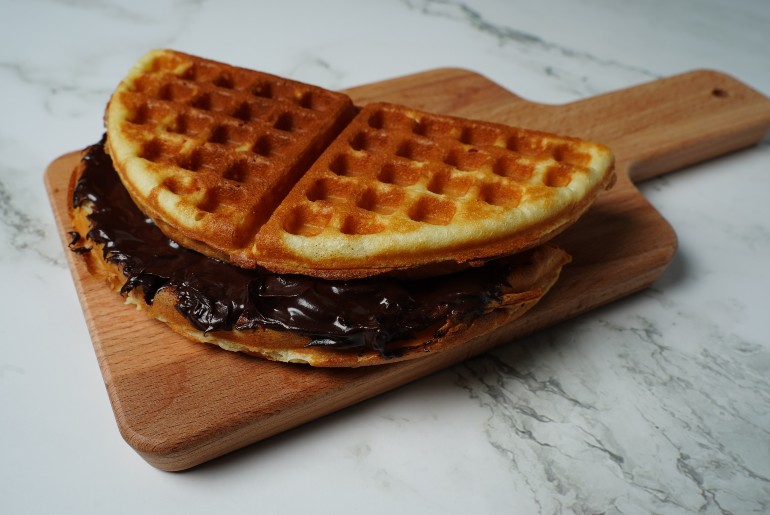 Start your day on a sweet note with a plate of delicious waffles. All you need to do is top your freshly prepared waffles with a spoonful of Hershey's Spreads Cocoa with Cookies. Bite into your sweet breakfast treat and you'd know why you certainly deserve to eat breakfast like a king.  
2. Parathas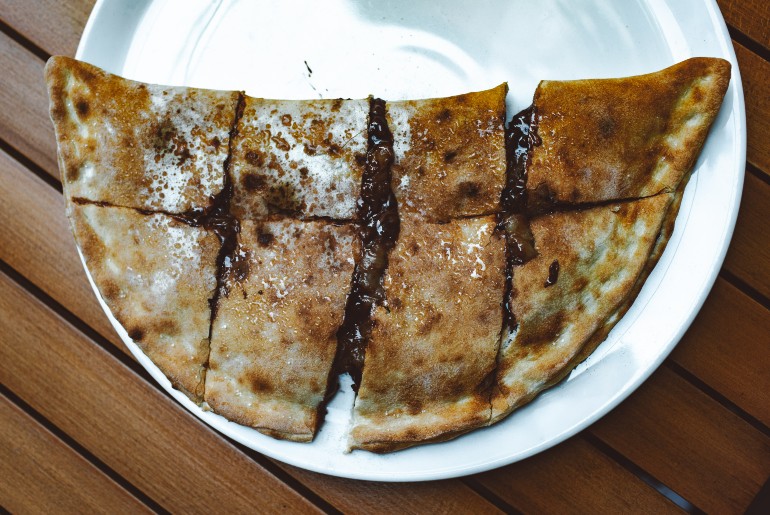 Hershey India's new spread gives a chocolate-y and crunchy cookie spin to your breakfast. And what better way to enjoy a lavish breakfast, than spread this chocolatey delight on your paratha (which can also be a leftover from the night before)? Spread a thick layer of Hershey's Spreads Cocoa with Cookies on parathas, roll it, and enjoy it on the go. Now, this is the perfect breakfast you can whip up in a jiffy.
3. French Toast
There can't be a more indulgent breakfast than French toast. Whether it's a leisure Sunday brunch or a king-style breakfast on the go, French toast takes care of all your needs. Well, the next time you prepare French toast, why not add a layer of Hershey's Spreads Cocoa with Cookies to it? The chocolate-y spread with crunchy cookies will give your French toast a rich indulgent spin that's truly perfect for royalty.
4. Oats
Overnight-soaked oats take care of your health and breakfast needs. But more often than not, you might be wondering what goes best with oats. Take a break from fruits and nuts and instead add a spoonful of the velvety and delicious Hershey's Spreads Cocoa with Cookies. The creamy chocolate-y spread in your oats will definitely ensure you look forward to breakfast every morning.
5. Pancakes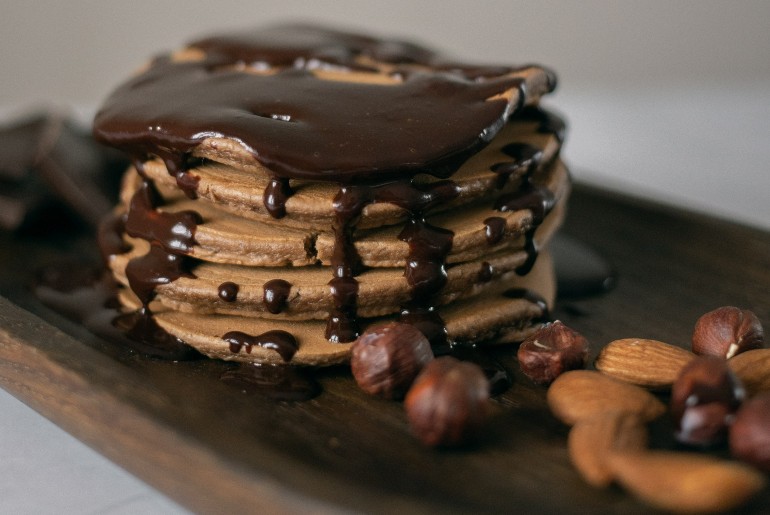 Fluffy, sweet, hot, chocolate-y pancakes right out of the pan is a breakfast dish that would leave you salivating instantly. But why should you buy chocolate-y pancakes from cafes when you can make them right at home? Whether it's eggless or egg-based pancakes, add a fine layer of Hershey's Spreads Cocoa with Cookies to your pancakes and enjoy an indulgent breakfast in style. Savour the creamy chocolate-y spread with the goodness of crunchy cookies. You can thank us later!
So, folks, here are 5 quick delicious breakfast recipes you can whip up in under 5 minutes. All these recipes are super convenient to make, delicious and not to forget have yumminess at its core. So, when are you planning to get yourself a bottle of Hershey's Spreads Cocoa with Cookies? We say STAT!
Get your hands on Hershey's Spreads Cocoa with Cookies right now- HERSHEY'S Spreads Cocoa with Cookies 350g, Munsell Maroon & Blue : Amazon.in