If you're a Jain, you're always worried about what to eat out. Restaurants these days don't always have Jain options so it becomes difficult to find food without any potato, garlic or mushrooms in it. But now Jain foodies can rejoice because we've got restaurants in your city that serve the best Jain cuisine for you –
1. Jain Sabkuchh Food Plaza, Malad
One of city's hotspots for serving yummy Jain food, 'cause who said Jain food can't have all the fun? If you're going to start off with the chaat section, they have Jain options in that as well. Apart from that, they serve modern cuisine like sandwiches and burgers but for our Desi folks, try out their South Indian dishes. Take a dig at their selection of pav bhaji with the popular ones being cheese pav bhaji, and jain pav bhaji.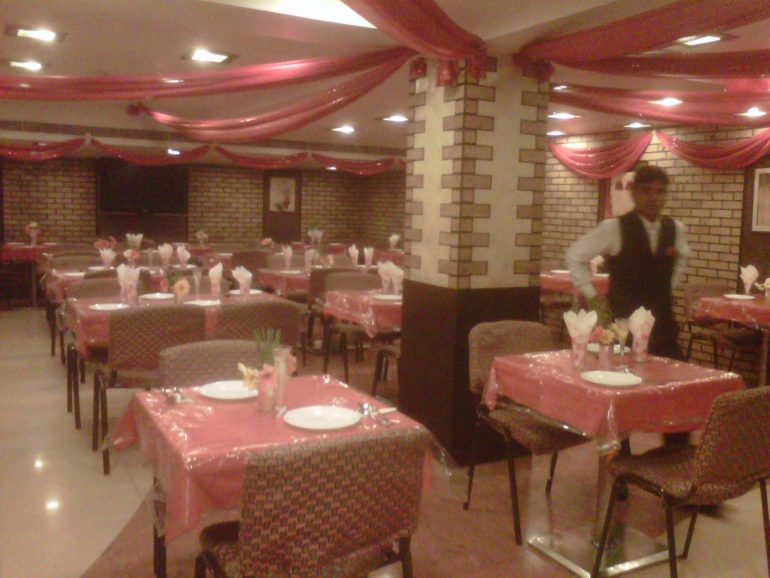 Address: Jain Sabkuchh Food Plaza, Subkuchh Complex, Link Road, Near Inorbit Mall, Mindspace, Malad West, Mumbai
Phone: 022 28771320, 022 28755555
Approx cost: ₹600 for two people
2. Samrat Restaurant, Churchgate
Let's talk about some Jain food in South Bombay. Samrat has been serving Jain delicacies in SoBo for years now and the food is loved by all. Their Jain pav bhaji is appreciated the most along with the simple Daal Khichdi. Try out their Gujratai Thali if you're up for a whole meal.
Also read: 5 Innovative Jain Versions Of World Cuisine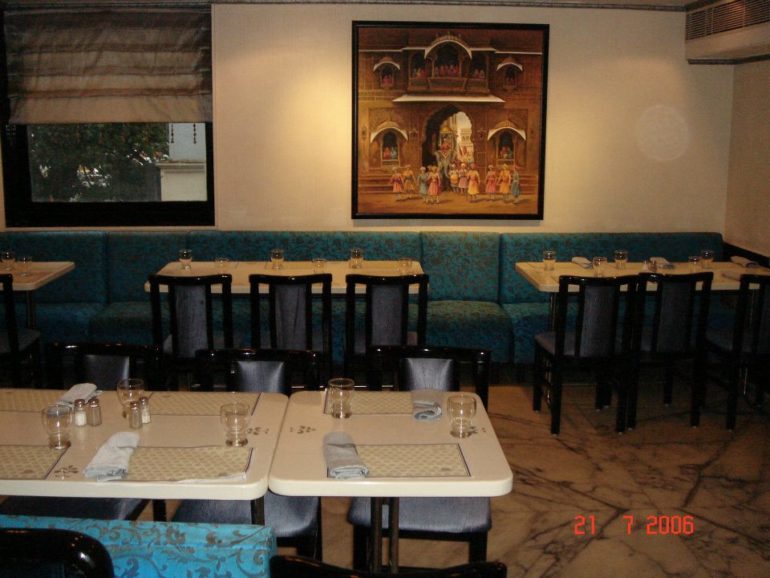 Address: Samrat Restaurant, Ground Floor, Prem Court, JT Road, Churchgate, Mumbai
Phone: 022 42135401
Approx cost: ₹900 for two people
3. Relish, Churchgate
SoBo takes another crown for serving the best Jain food. Relish has been there for a while now and we're all fans. It is a delight for all the vegetarians and Jains in the house, especially if you're taking a group to enjoy the Gujarati Thali. If you thought Indian is all that they have, you're forgetting about the lovely Italian and Mexican dishes they serve.
Address: Relish, Prem Court, J Tata Road, Churchgate, Mumbai
Phone: 022 42135419
Approx cost: ₹1,200 for two people
4. Curry Twist, Sakinaka
An absolute must-try place for all vegetarians and Jains, Curry Twist serves Indian and Oriental cuisine. Their Indian breads taste yummy with the selection of paneer and a variety of koftas they offer. Overall, this eatery offers a great deal of vegetarian options to choose from.
Also read: Get Bar Hopping In Andheri's Veera Desai Area For An Ultimate Clubbing Experience
Address: Curry Twist, Sagar Pallazio, Andheri Kurla Road, Opposite Chakra, Sakinaka, Mumbai
Phone: 022 28518800, 022 28513300
Approx cost: ₹1,000 for two people
5. Puranmal Restaurant, Juhu
As majority of the Jain population resides in areas like Vile Parle and Juhu, Puranmal is probably their go-to location for scrumptious food. Serving thalis, main course items, Oriental, Chinese and even Italian, Puranmal is an all-rounder when it comes to impressing the Jain and vegetarian folks.
Also read: Catch A Movie By The Sea At Razzberry Rhinoceros Juhu
Address: Puranmal, Bharat Bhavan, Juhu Road, Ville Parle West, Mumbai, Maharashtra 400056
Phone: 092234 11146
Approx cost: ₹1,000 for two people
LIKE Curly Tales on Facebook | Instagram| Twitter
You can also subscribe to our newsletters