When you see a happy couple, you just know it. No matter the age, or how long they've been together – love and togetherness is always visible. Being a happy couple isn't easy. You have to constantly work on your relationship. It's the small things that count. Ina celebration of love, Kalyan Jewellers has started a #LearnToLove campaign and keeping that in mind, here are some ways to share love and responsibilities for a successful relationship.
1. Share Household Responsibilities
Just like gold combines with diamonds in a beautiful Kalayan Jeweller's bracelet, a house is a home only when two people who love each other come together and create a sense of oneness. Gone are the days when the woman toiled in the kitchen and the men went to work. A happy relationship is one with shared responsibilities. If you see your spouse tired after a long day, offer to do the dishes or help with household chores. Play with the kids so he/she can take a nap.
2. Make Her A Surprise Dinner Once In A Way
Those weekly dinners and same ol' boring routine are great to maintain everyday balance but never underestimate the power of a surprise. Do something totally unexpected for her like a surprise dinner. Set that table with a fancy dining cloth, use the china you keep inside only for guests and light those candles. (Pssst: Gift her some sparkling jewellery from Kalyan Jewellers. There's something exceptional about the way diamonds catch the candle-light). 
If you can't cook, order in her favourite dishes. A tiny surprise, now and then, can go a long way in keeping the relationship strong.
Also read: Take Bae Out On A Romantic Date At Waterfall Restaurant In Chennai & Thank Us Later!
3. Ask this question every day
"How was your day, today?"
Natasha: It's these 5 words that can make a world of a difference. I just got married a few months back and the one thing I love about my husband (other than how much he makes me laugh) is how interested he is to know how my day was. Not the fake question but how he truly listens and remembers to ask me about things that have happened. It makes me feel loved and I always return the question. You know the cliché term – You double your happiness and divide your sorrows when you share it. It couldn't be truer in a marriage/relationship.
4. 

Appreciation
Show your loved one just how much you care about him or her. Sure you know that your spouse loves you but communicating your appreciation is always a great way to keep the happiness in your relationship alive. Buy her a gift to let her know just how special she is or cook him his favourite dessert just to see him happy.
Save up and buy her that necklace she always wanted from Kalyan Jewellers. You could buy him that guitar you know he's been meaning to learn. Tell him how attractive he is. Let her know how her smile lights up your day. These sweet nothings of appreciation can go a long way to share love.
Also read: Honeymoon Experience: Get Super Romantic & Cozy in an Igloo!
5. 

Support System
Be each other's support system. Give your loved one a shoulder to cry on when you feel low. Never ever leave your partner alone in distress. The success of a relationship is not always about the good times, it's about how you stick together with each other through the bad times.  
Jinal: My fiancé is always the first one I run to when something upsets me. Just having him around, knowing that he's listening comforts me. He never lets me face any difficult times alone and I can't wait to be married to him so we can share the rest of our lives together – through good times and bad.
Did you know that an engagement ring is put on the left hand's ring finger because that nerve goes straight to the heart? My Kalyan Jewellers' ring is a constant reminder of my fiance's love and support for me.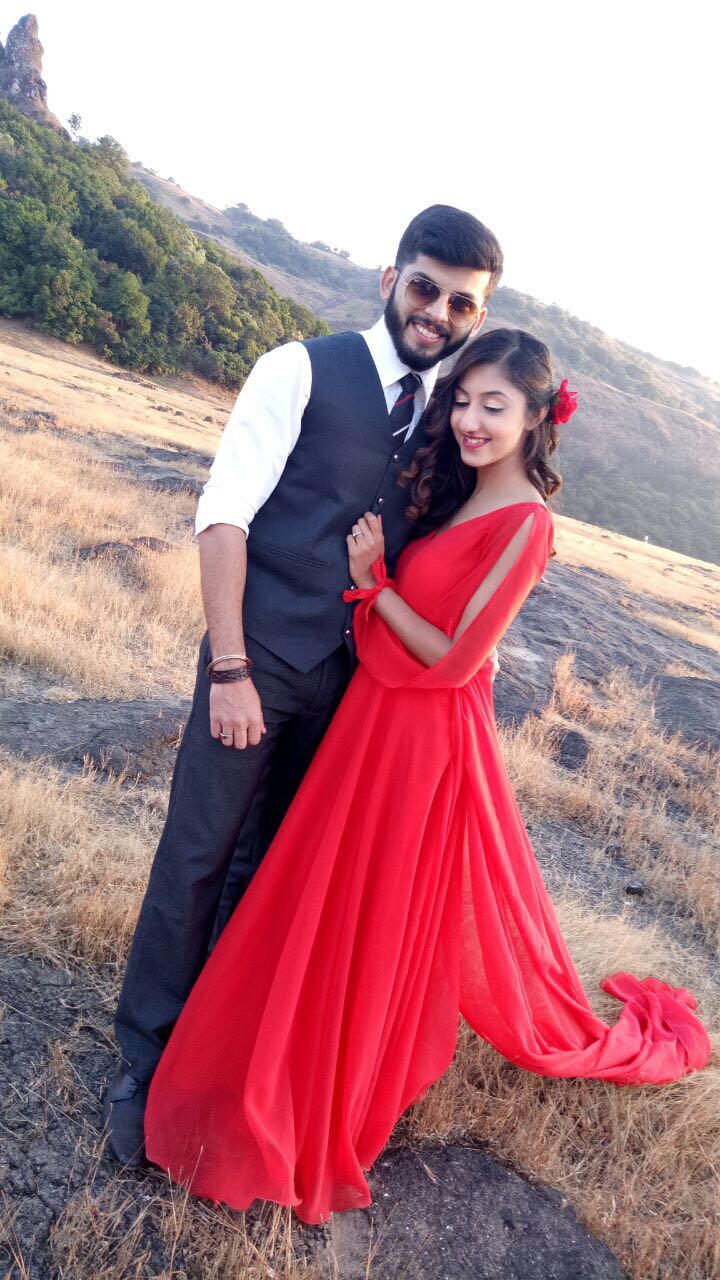 *This is a sponsored post with Kalyan Jewelers*
LIKE Curly Tales on Facebook | Instagram| Twitter
You can subscribe to our newsletters