Santacruz might be a tiny locality in Mumbai, but it's got some great stuff. Take bae out for a fancy dinner date at the Chinese restaurant Dynasty, or end the meal with some chocolate fries at The Pabulum. Here are 5 best places to visit in Santacruz –
1. Smart Frankie
The Podar school kids swear by this place. Preparing lip-smacking veg frankies since the early 2000s, this small stall has won the hearts of the local crowd along with the school children. Enjoy their Schezwan Cheese Frankie (₹50) or a Paneer Schezwan Frankie (₹70) or have the Chinese Bhel (₹50). Also, if you're still hungry head right opposite, you can find a sandwich stall that prepares amazing Mumbaiya sandwiches.
Address: Anand commercial center. Shop no 10.opp asha parekh hospital, Swami Vivekananda Rd, Santacruz West, Mumbai, Maharashtra
2. Dynasty
It is one of the Chinese giants of Mumbai that has been around forever. A popular joint for college kids, families or shoppers, Dynasty is known for its food and service for over a decade. It was one of the first Oriental cuisine restaurants in Mumbai and till today, serves lip-smacking food with the best quality. If you're headed there, why don't you try out their Jumbo Prawns, Crispy Thread Paneer, Crispy Spinach Chicken and Chicken Lollipop. 
Address: 85, SV Road, Santacruz West, Mumbai
Approx cost: ₹ 1,000 for two
3. The Pabulum
The Pabulum in Santacruz, Mumbai serves Death By Chocolate fries loaded with the goodness of all things chocolate to take you to the ultimate chocolate heaven. What happens when the love of fries and chocolate gets combined into one? Yummy and chocolate-y 'Death By Chocolate' fries are born at The Pabulum in Santacruz. It might be a small eatery, but it sure as hell gave us a food-gasm with their lovely selection of fries and shakes!
Address: The Pabulum, Shop 2, Tagore Kunj CHS, Near Poddar School, Saraswati Road, Santacruz West, Mumbai
Phone: 022 33956012
Approx cost: ₹200 for two people
4. Willingdon Catholic Gymkhana
Looking for a Saturday night place for excellent food and alcohol options? Willingdon Catholic Gymkhana is your place to be! If you are a member or know someone who is a member here,then your entry is sorted. This gymkhana hosts a variety of activities and games like swimming, basketball, table tennis and once you're done with your work out, you can settle in with an amazing meal at their restaurant.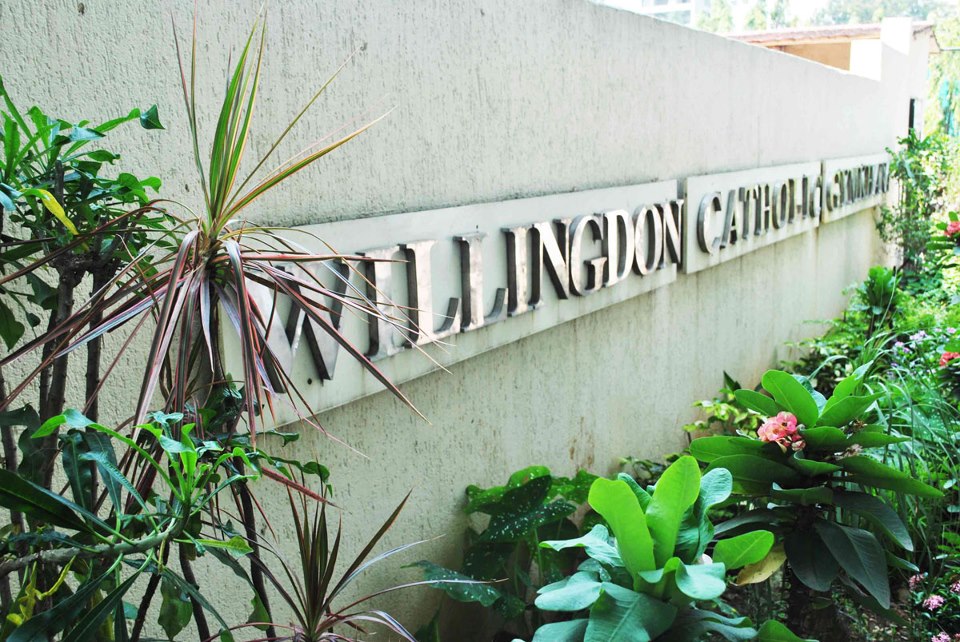 Address: Church Ave, Willingdon, Santacruz West, Mumbai, Maharashtra 400054
Phone: 022 2649 6573
5. Theeram
Looking for a quick fix for Mallu food? Theeram in Kalina serves a banana leaf lunch for an unlimited thali at only ₹70! Authentic Mallu food served right to you with their special seafood delights and more, but what's best here is the rates. You'll find all the dishes cooked Kerala-style giving you a fresh feel of spices and herbs especially from the state down South! 
Address: Theeram, Church Road, Santacruz East Near Our Lady of Egypt Church, Santacruz East, Mumbai
Phone: +91 9867639000
Approx cost: ₹550 for two people
5. Thotrin Cafe
Looking for some North Eastern food in Mumbai? Well, we've got the fix for you! Head to Thotrin Cafe in Kalina to taste delights that contain spices and herbs that come from local markets of Manipur and Nagaland. This cafe might be small, but it serves lip-smacking dishes with authentic flavors.If you're into spicy food, or you'd like a simple chicken noodle soup with special herbs, this cafe has got you covered.
Address: Thotrin Cafe, Jamlipada, Vidya Nagari, Kalina, Santacruz East, Mumbai, Maharashtra 400098
Phone: 022 6527 4222
Approx cost: ₹400 for two people
6. Morning Walks At Air India Colony/Muktanand Park
Looking for the perfect spot to enjoy your early morning or evening walks? Head to Air India Colony in the East or Muktanand Park in the West for that daily dose of fresh air. You might find people meditating at Muktanand park or conducting some Sunday morning workshops too. It's the great way to squeeze in a walk while getting close to the community as well!
Address: Muktanand park, Saraswat Colony, Potohar Nagar, Santacruz West, Mumbai, Maharashtra 400054
Address: Air India Road, Kalina, Mumbai, Maharashtra, India, Kolivery Village, Santacruz East, Mumbai, Maharashtra 400029