When you're an adult, celebrating your birthday becomes a task rather than an exciting thing. But as an adult, you need to come up with incredible ideas to celebrate your birthday because the usual dinner and drinks with friends has become utterly basic. So here is a list of cool birthday ideas that you should try out as an adult –
1. Boat Party
Rent a boat or a mini-yacht by the shore side and invite all your friends. Cook up a barbecue on the yacht or simply order some food and drinks along with it. You can have a music system, or rent a movie and simply sail along the ocean with your friends. Isn't that a wonderful way to spend your birthday?
2. Scavenger Hunt In A Bar
Organize a scavenger hunt in a bar because going to a forestland for the same is just too mainstream. Call out your friends and drop subtle cues throughout the bar and let them hunt for the prize. Maybe the winner gets a pitcher of beer, or something like that. But this birthday idea is surely going to pump up the adrenaline for you and your friends.
Also read: Boggle Your Mind And Tummies At The First Board-Games Café Of Kolkata
3. Bring A 'Rando' 
Basically, if you're calling 5 friends, each of them has a bring a 'random person'. The random person should be new to you and your friends, probably from a different hometown or different school/college. Meeting new people is an exciting thing for some, and hey, you'll probably get a new friend for your birthday!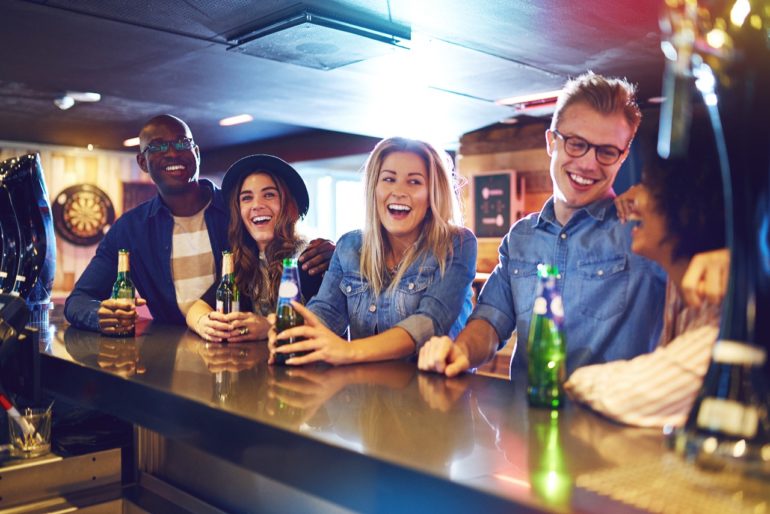 4. Visit A Vineyard
Many people fancy the idea of wine tasting, so why not actually turn it into a birthday plan? It could be a one-day trip with your friends. Arrange a wine tasting adventure with a few friends for your birthday and it could possibly be one of the best plans you've come up with so far.
5. Take A Class
Whether it is a pottery class, cooking class, fitness class or a crafts class, if you're interested, do it. Your birthday can be an opportunity to learn a new skill or cross one out of your bucket list. You could do it alone or even gather a few of your friends for more fun!
Also read: Try The Most Expensive Pizza In Mumbai At Kode, Lower Parel
6. Road Trip Birthday
Road trips are always fun. Garner a few close friends and let the wheels take you to an amazing destination. If you're feeling a bit too spontaneous, don't carry a map and drive into an unknown destination to explore remote parts of your city like no other.
7. Seasonal Party
So whether your birthday falls in the Winter months or the Summer, you can arrange accordingly. Invite your friends for an ugly sweater slumber party if you're born around the Winter months, or for a bikini beach get together if you're a Summer baby. 
LIKE Curly Tales on Facebook | Instagram| Twitter
You can also subscribe to our newsletters