Friday – Come back home from work and chill alone with Netflix and a bottle of white wine.
Saturday – The whole day passes by doing chores and sleeping in turns and going out at night.
Sunday – Have I ever got up for a breakfast on a Sunday. Nah! So, if you're taking me out on a this day, it has to be a Sunday Brunch!
So, when my friend gave me a jolt after calling me for a Sunday Brunch and *ting*, my life got sorted. From fish chips to drunches to vegan yumminess, we've curated the best Sunday Brunches in Mumbai. Here we go!
1. The Little Door, Andheri (W)
Man, must I say the interiors are heart here. Though let's talk about the Karaoke Brunch that happens. If your Sunday plans are not in place yet, grab your friends and an empty stomach, head to TLD and enjoy a lavish treat of exotic Greek, Italian, Spanish and other multi cuisine delicacies along with unlimited spirits. The food is served hot at your table with a fun Karaoke session along with it.
I can feel the rockstar in you already! Bring it out!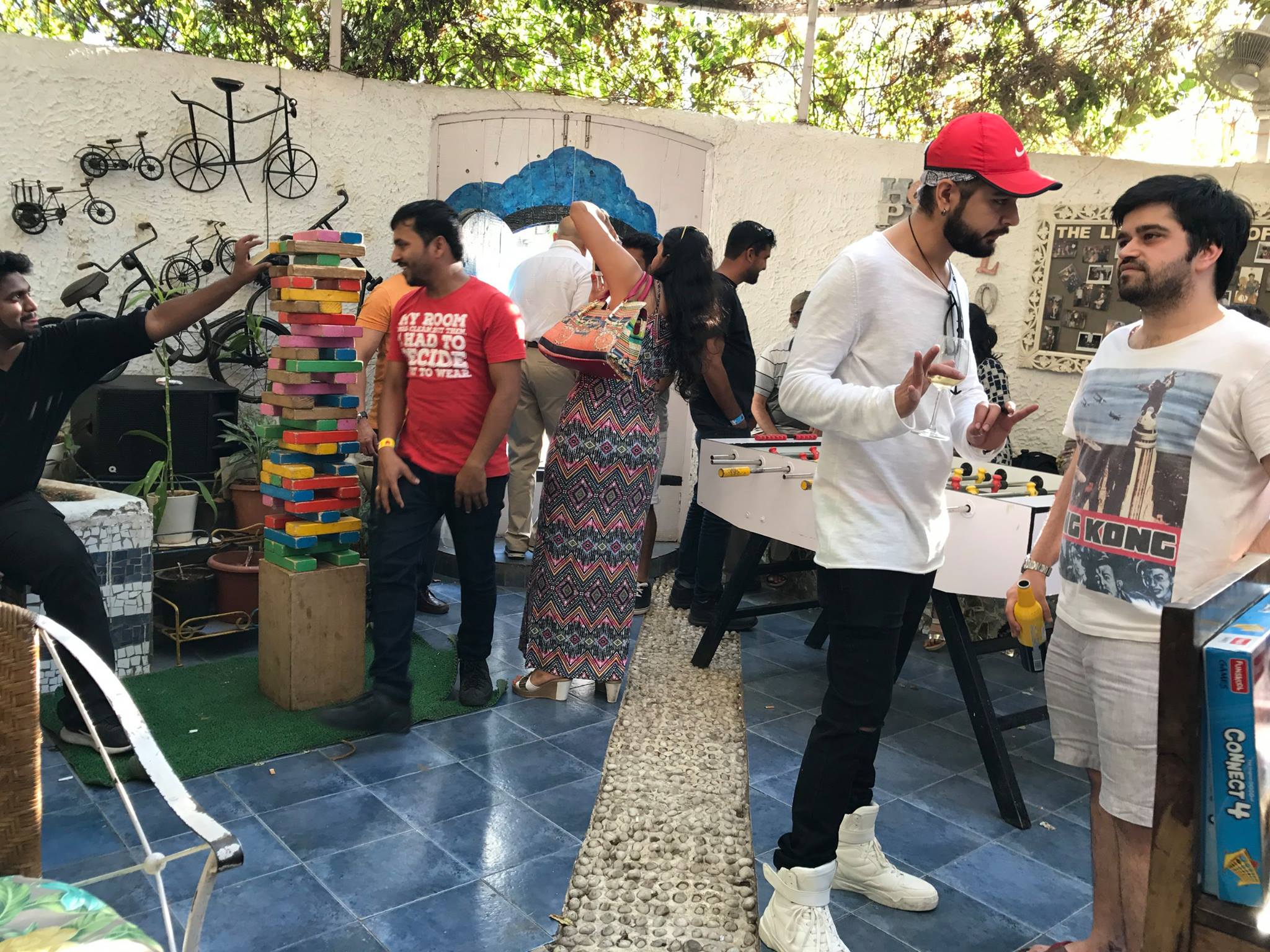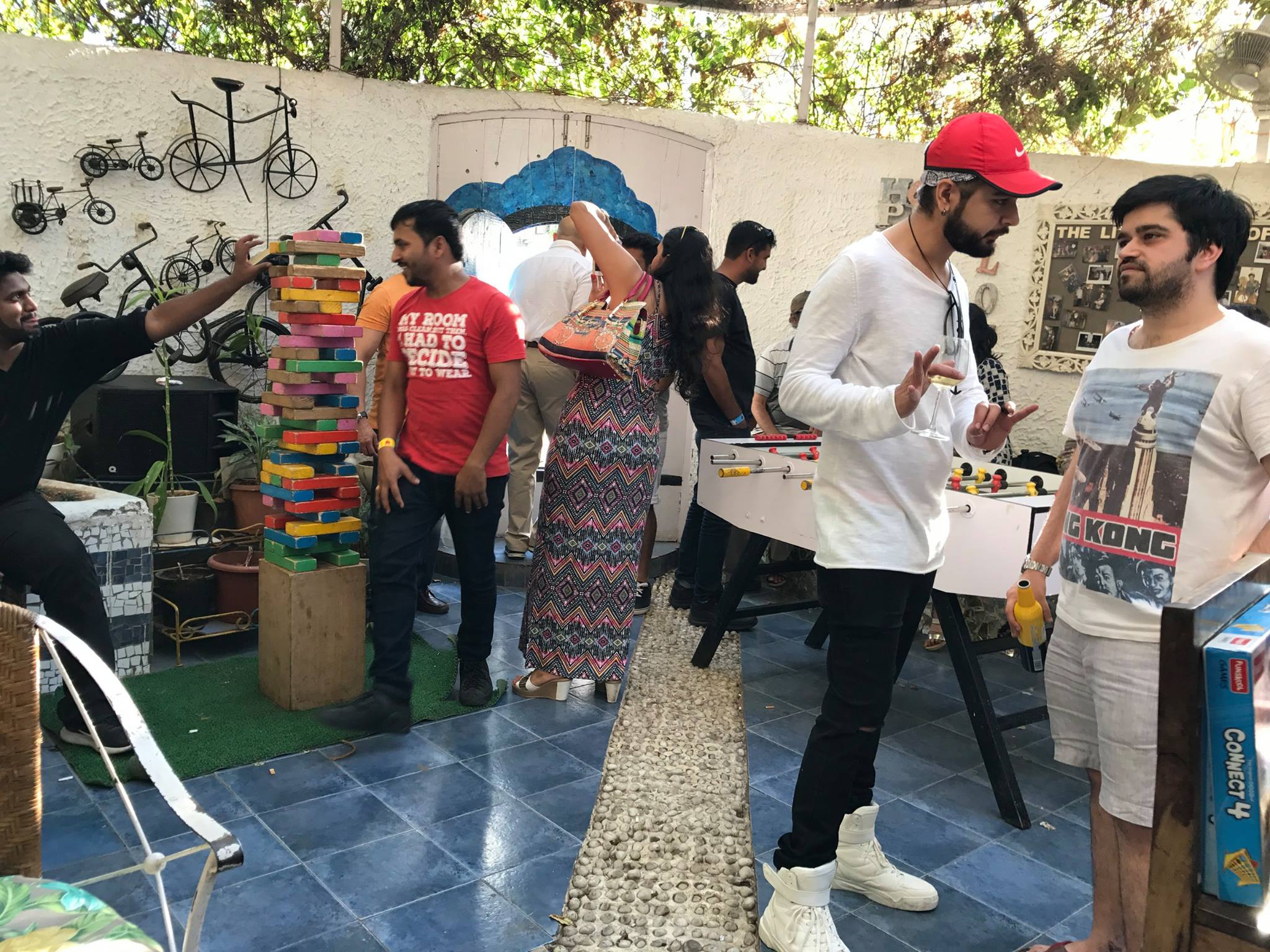 Where: B 31, Ground Floor, Shree Siddhivinayak Plaza, New Link Road, Veera Desai Area, Mumbai
When: Sunday; 12 Noon to 4 PM
How Much: Rs. 797 +TAX (Unlimited Food); Rs. 1247 +TAX (Unlimited Food + Beer + Sangria); Rs. 1447 +TAX (Unlimited Food + IMFL + Cocktails)
2. Veranda, Bandra (W)
If you are sinfully bored and need some pumping up this Sunday morning, head to Veranda to spend some time with your loved ones accompanied with some delicious food, beer, wine and live music.
Binge into some 'Modern artistic' Indian food here and thank us later. Oh! You can't miss the Jackson Pallak and Chicken Chettinad.
High chance of an encounter with DJ Nikhil Shetty spinning some awesome tunes to make your Sunday, a Fun-day.
Tip: This place is always full, make your reservation before hand.
Also read: No Vacancy Bar Kitchen is launching in Bandra and we've got all the goss!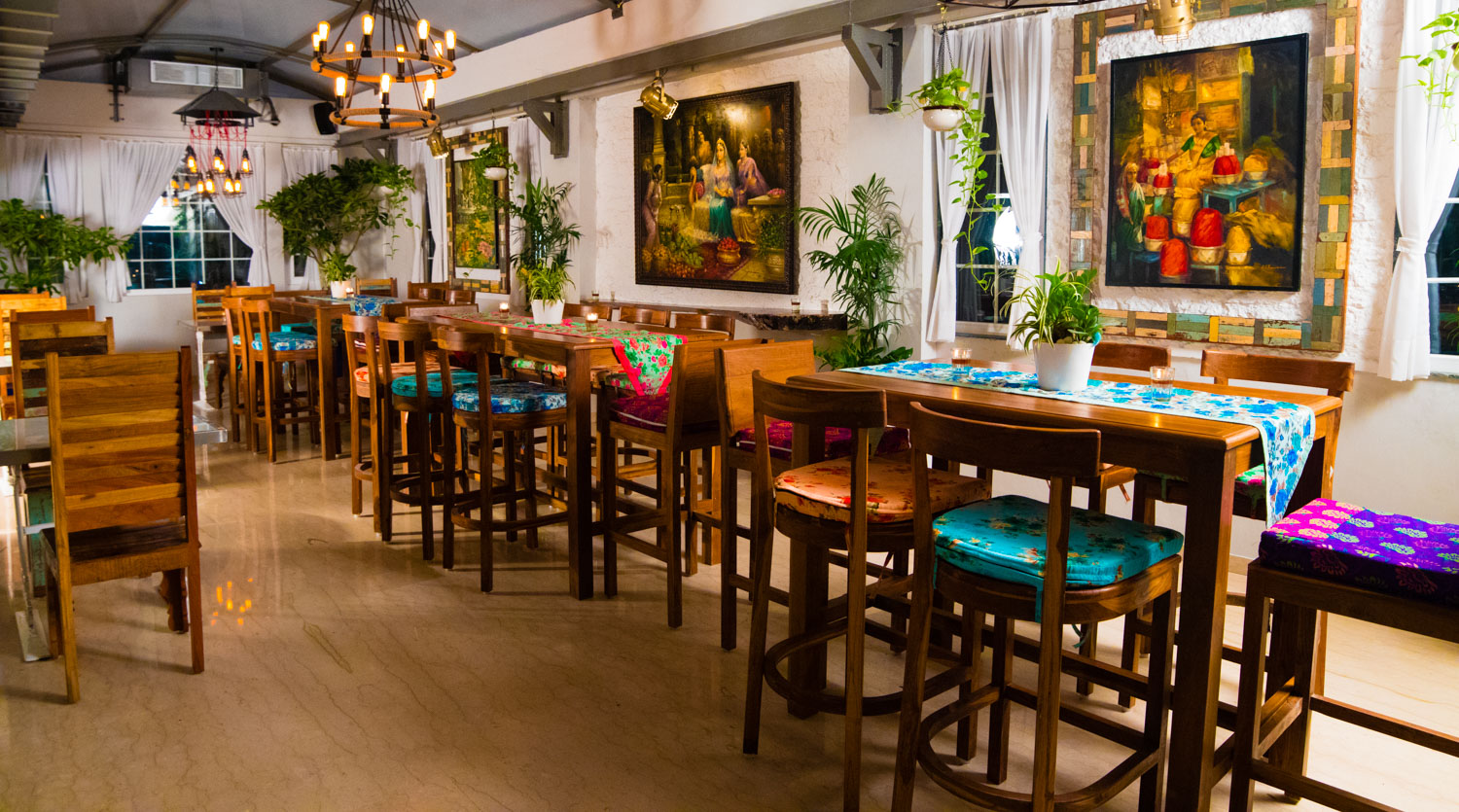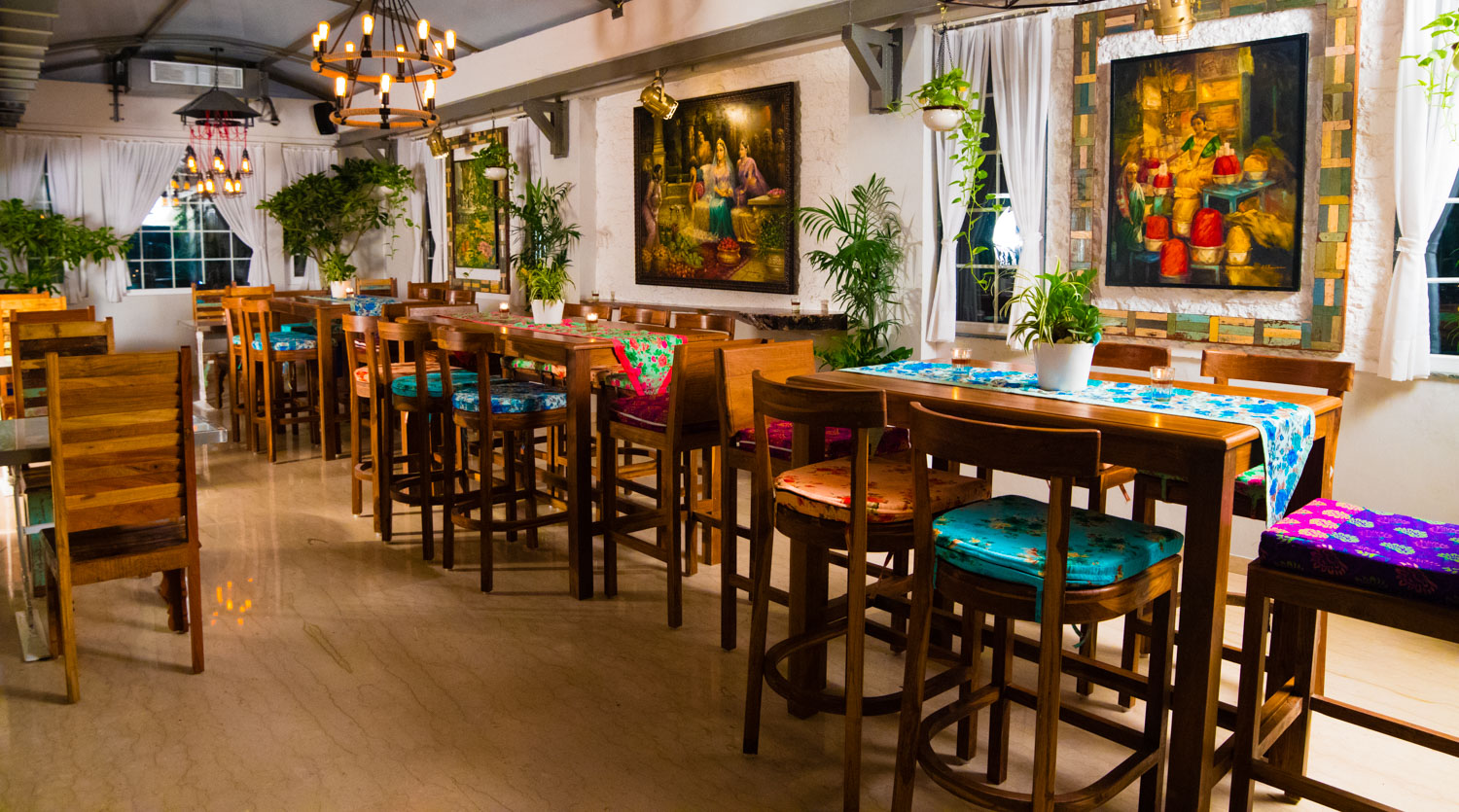 Where: Hotel Executive Enclave, 331, Dr Ambedkar Road, Pali Hill, Bandra West
When: Sunday; 1 PM Onwards
How Much: Rs. 1500 +TAX
3. Citrus, The Leela Mumbai, Andheri East
A tasteful yet nutritious experience is what Citrus promises to offer us. Indulge in some salad, soups, live counters, prawns, pasta, desserts without fretting about your health here. This all day dining restaurant certainly has very a pleasing interior with super cosy seating and elite decor.
Note: I've always loved the ambience of this place with an incredible view of the lush green outdoor and cascading waterfalls.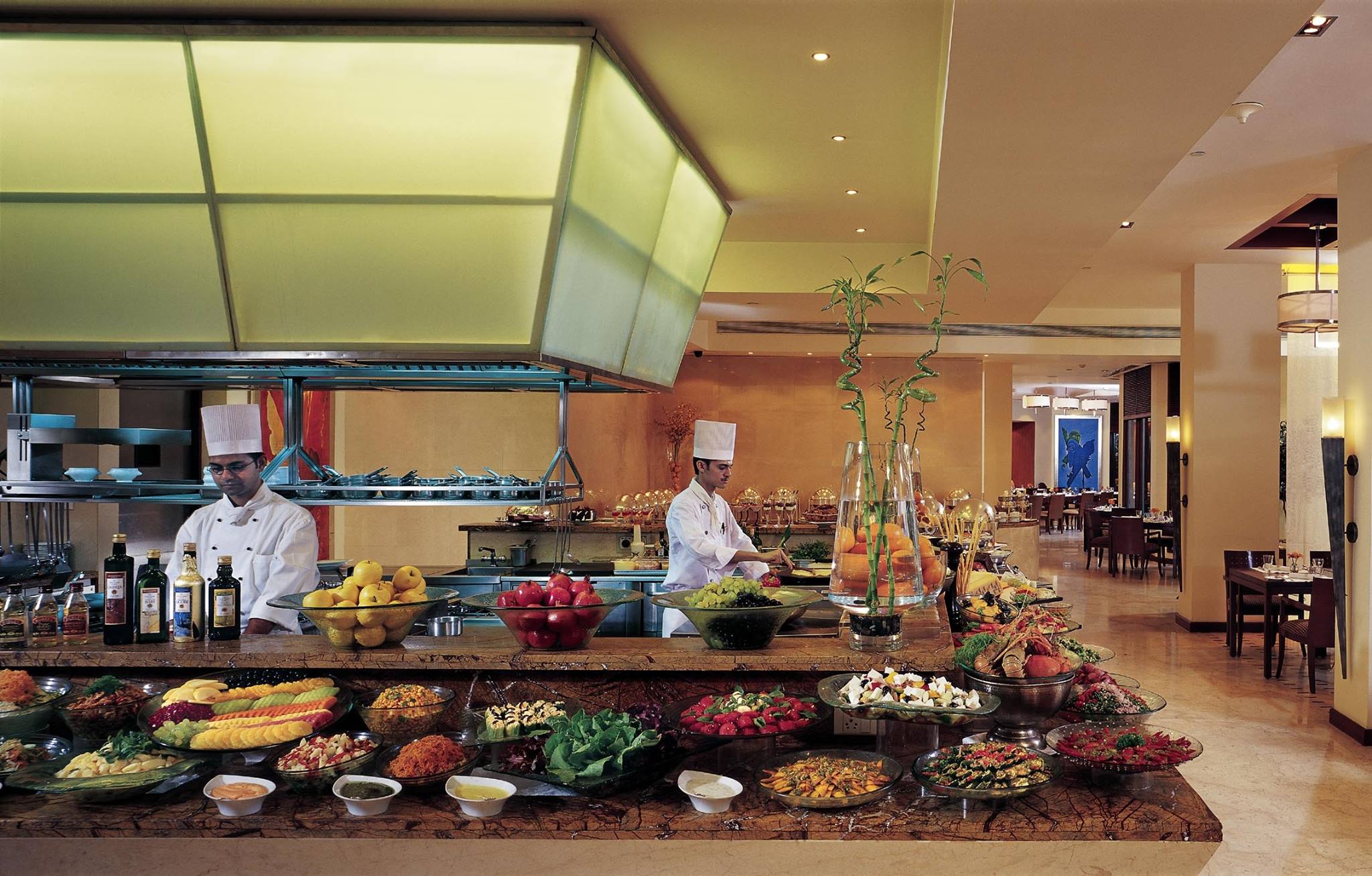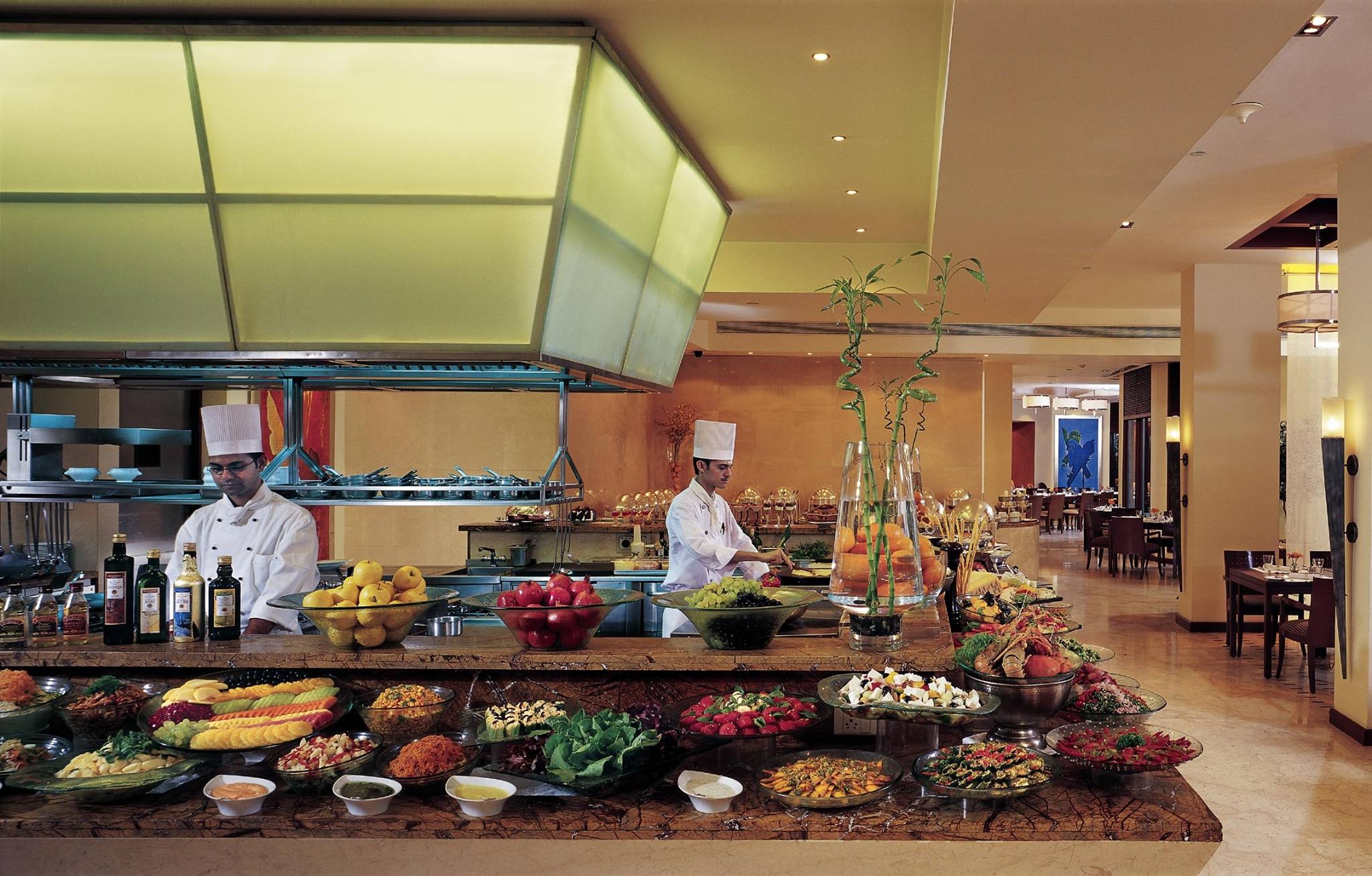 Where: The Leela Mumbai, Andheri-Kurla Road, Sahar, Andheri East, Chakala, Mumbai
When: Sunday; 12:30 PM to 4 PM
How Much: Rs. 3013 (without alcohol); Rs. 4258 (with domestic liquor); Rs. 4888 (with Champagne); Rs. 1824 (Kids)
Also read: Mumbai: Your Guide To The City's Best Happy Hours
4. 180 Degrees, Goregaon West
For the ones with kids, we highly recommend 180 Degrees. There's an elaborate spread of delicacies from across the globe. Spice up your lazy Sunday afternoon with your kids enjoying the yummy in tummy delights at the kids corner while you watch the chefs make fresh eggs, dosa, pasta at the live counters.
Those beaming smiles of the little ones will surely reduce the impact of the coming Monday blues on you.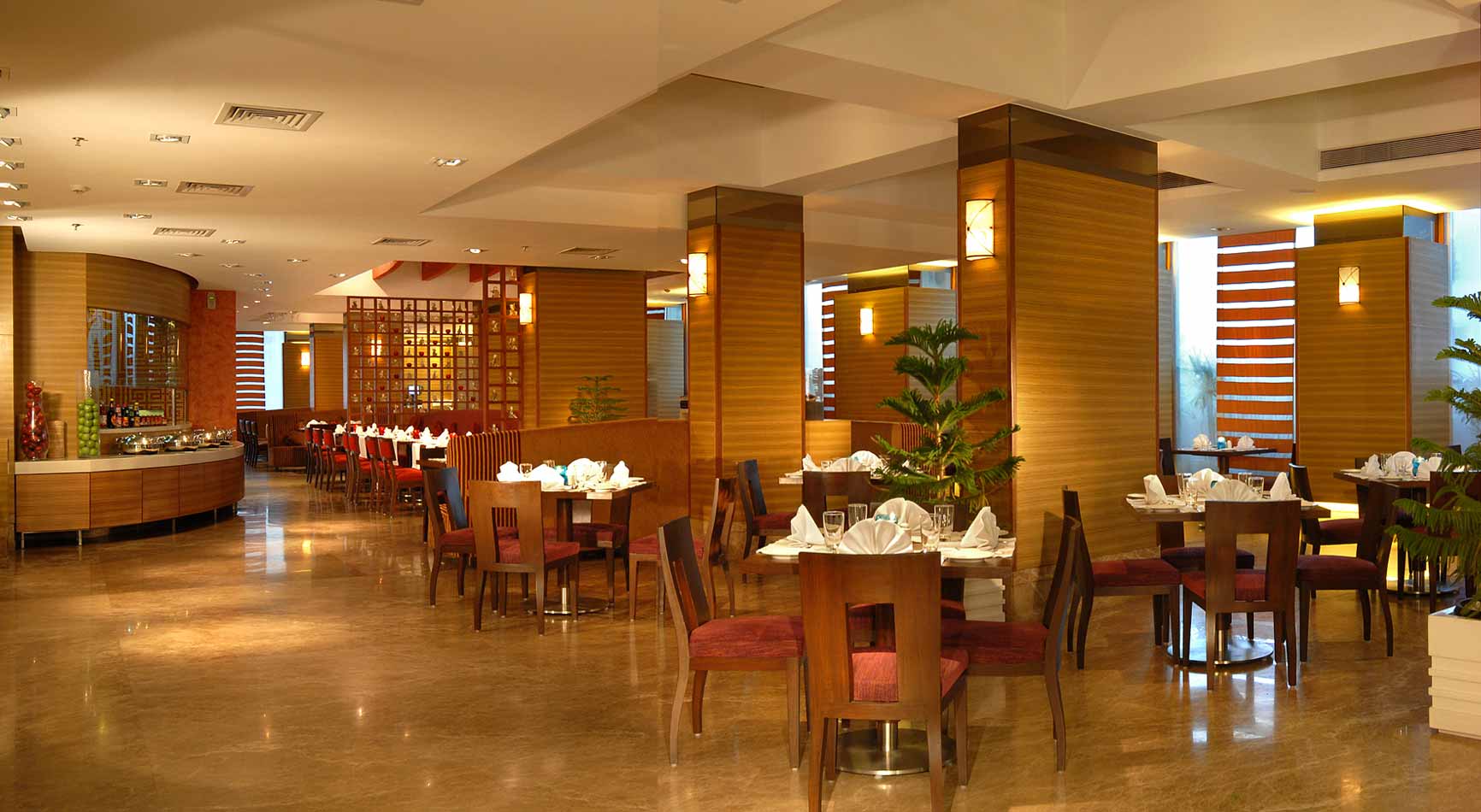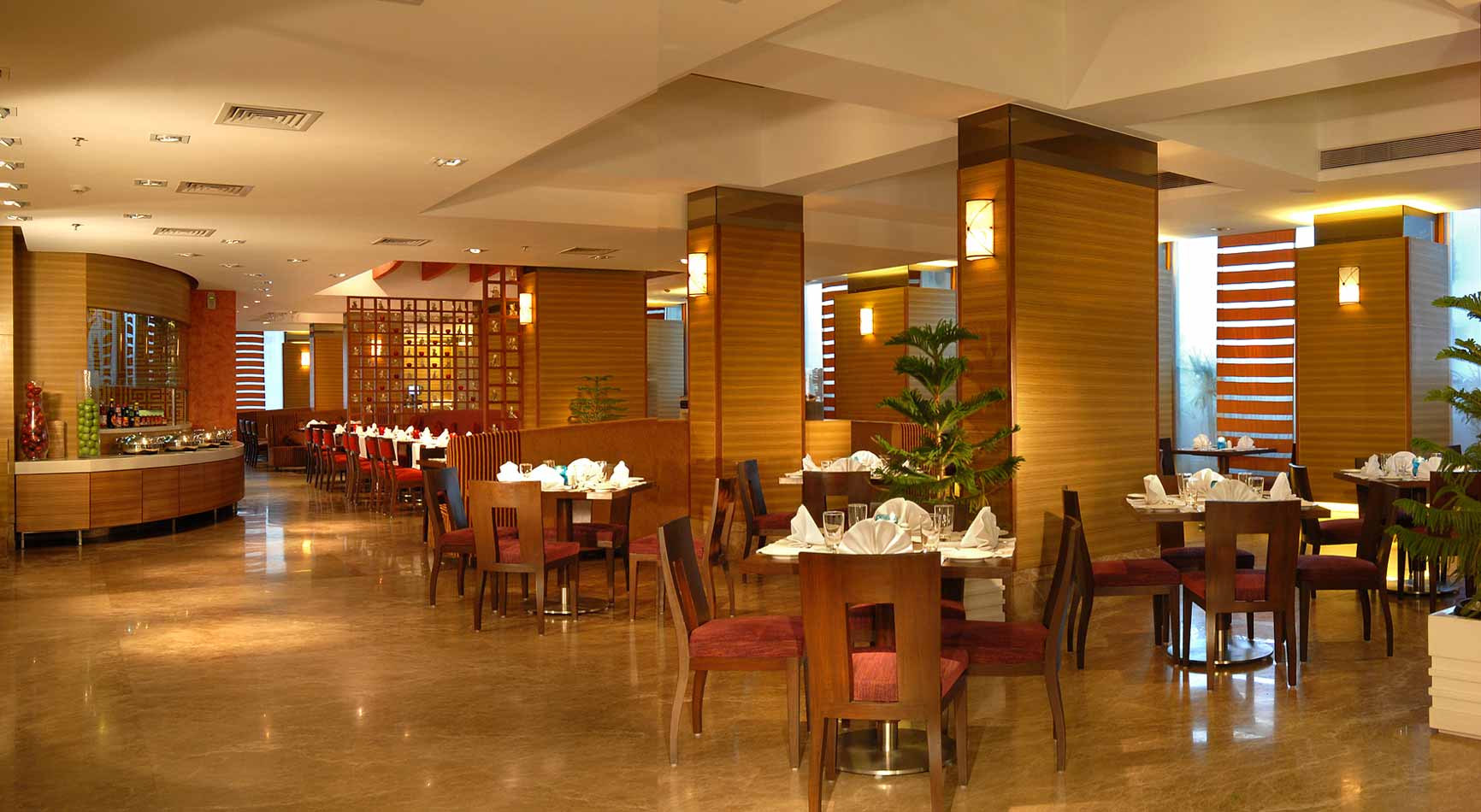 Where: Grand Sarovar Premiere, AK Plaza, SV Road, Goregaon West, Mumbai
When: Sunday; 12:30 PM to 4 PM
How Much: Rs. 1688 (For Adults); Rs. 872 (For Kids (3-10 years))
5. Seven Kitchens, St Regis Hotel – Lower Parel
Seven Kitchens has a vast interior illuminated by natural light which is such a bright and happy feeling to take in. The Sunday Brunch here is not just Brunch, but a feast. Enjoy your down time with a live band playing in the background with a huge spread of cuisines from all over the world.
Note: People with a Sweet Tooth, Rejoice. The dessert counter has more than 30 options that are as much a visual treat as a culinary one.
Where: The St. Regis, 462 Senapati Bapat Marg, Lower Parel, Mumbai
When: Sunday; 12 NOON to 4 PM
How Much: Rs. 3,182 + TAX
Also read: Indulgence Personified At The All New St Regis, Maldives
6. 24/7 Restaurant, The Lalit; Andheri East
You have a place to head to if you are looking for an elaborate spread, a beautiful view and eating to your hearts delight. This round-the-clock restaurant, 24/7 Restaurant has a Sunday Brunch which you will certainly cherish.
You will run out of choices but they will not run out of options for you, from North Indian to Italian, Asian, Gujrati, Arabic and more.
Note: The kids menu is adorable with superhero characters imbibed into cupcakes. Oh! And there is a station full of gummy bears.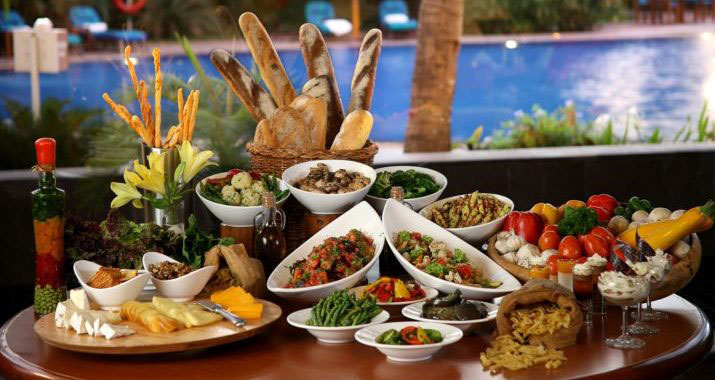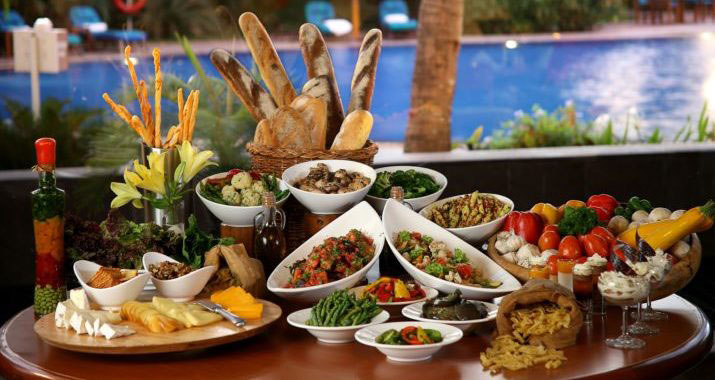 Where: The Lalit Mumbai, Sahar Airport Road, Andheri East, Mumbai, Chakala, Mumbai
When: Sunday; 12 NOON to 4 PM
How Much: Rs. 1850 +TAX (Without Alcohol); Rs. 2550 +TAX (Includes Unlimited Alcohol); Rs. 3050 +TAX (Includes 2 Glasses of Champagne and Unlimited Alcohol)
7. The White Owl – Brewery & Bistro, Lower Parel
Walk into The White Owl in Lower Parel where old world objects iconic of Bombay in the 50s come together in the most unexpected ways. This Sunday give your mind some rest and heart some freshly brewed house craft beer along with the delectable Modern Europe spread at the Sunday Brunch.
The plus point is the peppy and swanky music here that just makes a great combination with everything else.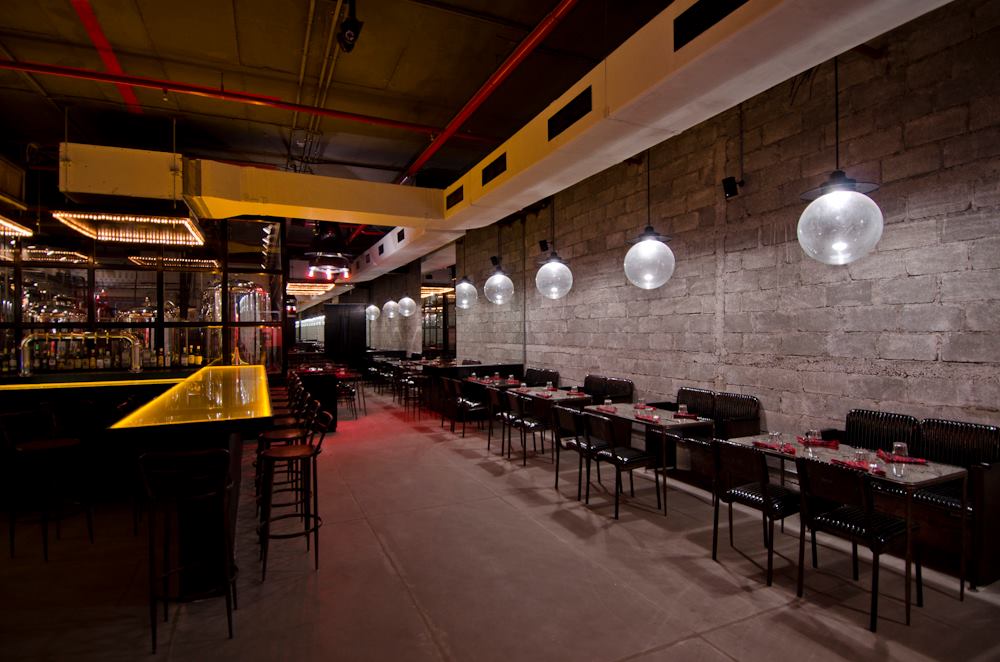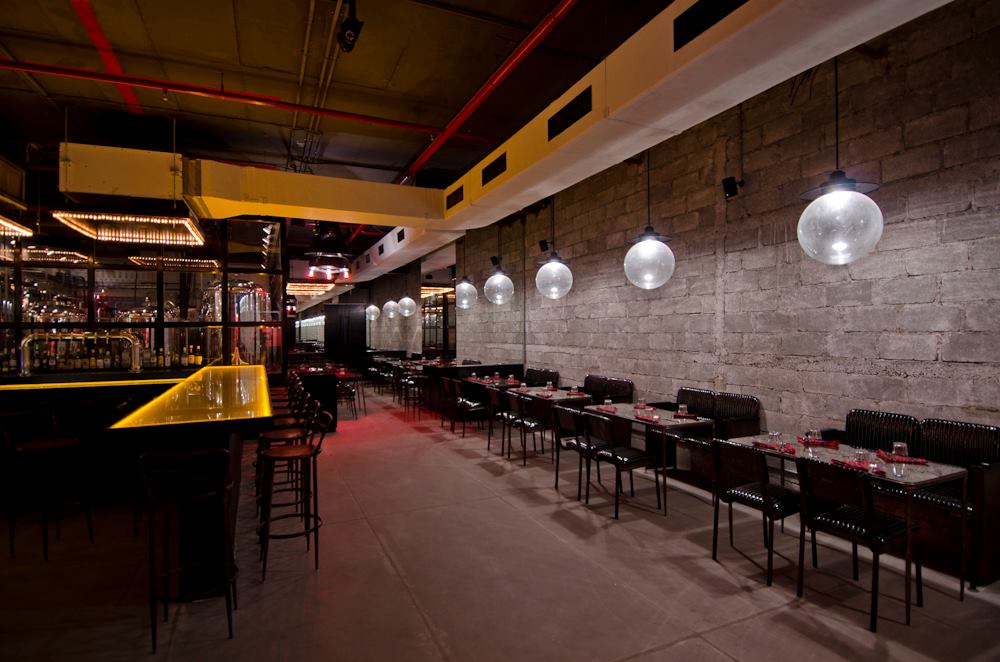 Where: Lobby, Tower 2 B, One Indiabulls Center, Senapati Bapat Marg, Lower Parel, Mumbai
When: Sunday; 12 NOON to 4 PM
How Much: Rs. 785 (Food + Limitless House Ginger Lemonade, Juices and Aerated Beverages); Rs. 1395 (Food + 3 Glasses of Freshly Brewed House Craft Beer or House Sangrias); Rs. 1495 (Food + Limitless Brunch Cocktails, House Sangrias and White Owl House Beer)
Also read: This Weekend, Watch The Sunrise At Raj Bhavan for Just Rs 25
My Sundays have become even more Fun-days and I am hoping this list also does the same for you.
LIKE Curly Tales  on Facebook | Instagram | Twitter
You can subscribe to our newsletters