No year begins without a thought of resolutions. You are either thinking of making or you are making resolutions. Why not make 2017 – your year of travel? Why not add travel specifics on your list and live your life long dream?
Have a look at these few travel resolution ideas we have made for ourselves and are on the verge of proudly following them. Make this year – your year of travel.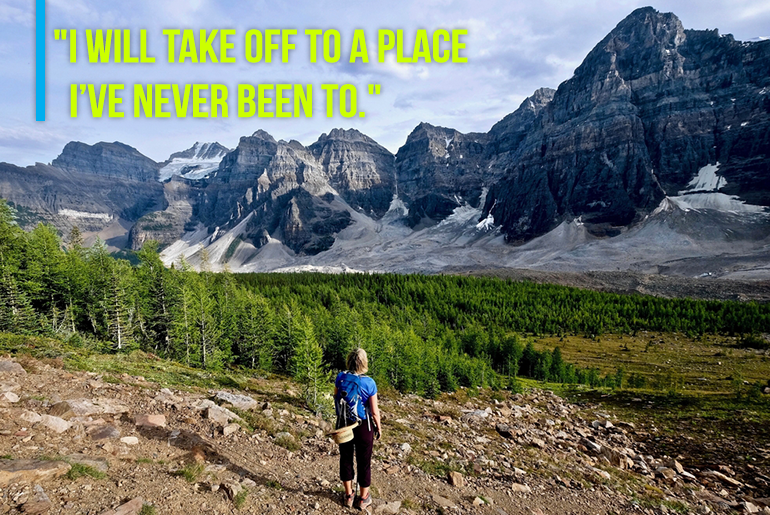 1. "I will take off to a place I've never been to."
Explore new places and fill your eyes with wonder and amazement of what travel does to you. Aim for a place you are totally unfamiliar of. It can be any place you have seen a picture of or heard from your neighbours' daughter's husband's cousin. Go explore a few unspoiled natural attractions and untouched beauty.
If you have an overseas travel plan, try countries or cities and towns that are not the typical tourist destinations.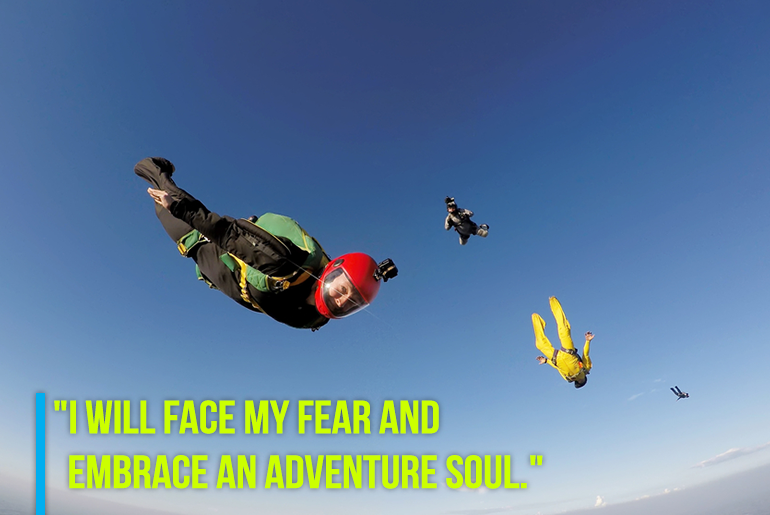 2. "I will face my fear and embrace an adventure soul."
Give your body an adrenaline rush and a sense of achievement. We all have that one secret desire – to go bungee jumping, sky dive, scuba diving, camping, kayaking or what not. This year, strike that off your bucket list.
Walk out of your comfort zone and embrace the adventure calling. Give yourself a story to talk about ten years down the line.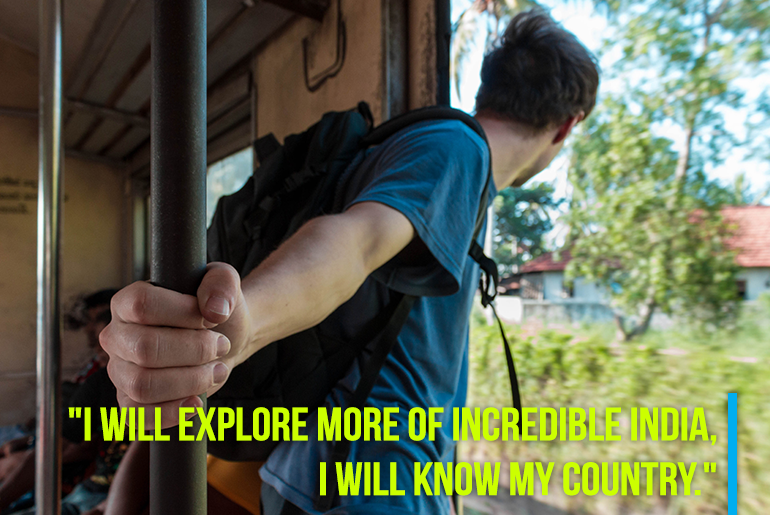 3. "I will explore more of incredible India, I will know my country."
We are a country with diversity. As the Tropic of Cancer passes through Gujarat, Rajasthan, Madhya Pradesh, Chhattisgarh, Jharkhand and West Bengal, we have amazing climate throughout the year.
Why not try getting pleasantly lost in Rann of Kutch or maybe discover the natural beauty of the North-East? You could, maybe, try the Manali-Leh Road or go scuba-diving in Andaman. Everything you've ever wanted is in your own country, you just have to look at the right way.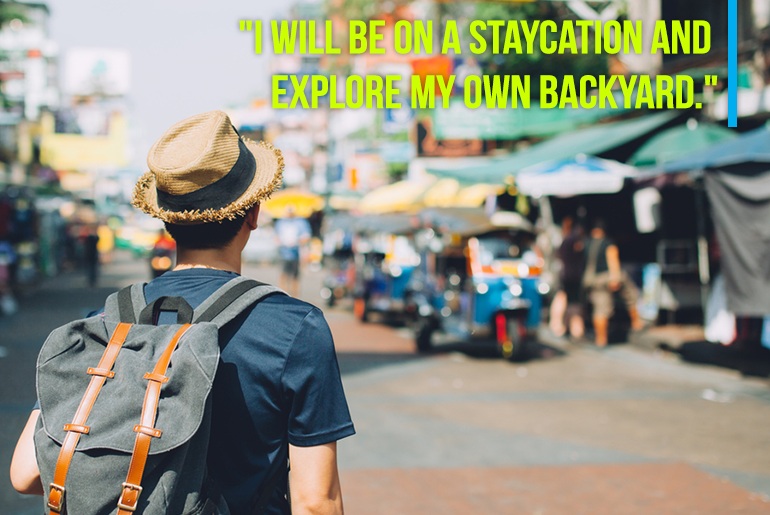 4. "I will be on a Staycation and explore my own backyard."
We never get the best time to explore the best sites of the place we live in. Taking a staycation helps us calm our mind and help us get familiar with where we live.  Another plus point is that it makes your home feel like a completely new destination.
Various portals like Oyo Rooms, Trivago et al have just made our lives simpler. Make a list of the places you want to see in your city and set sail.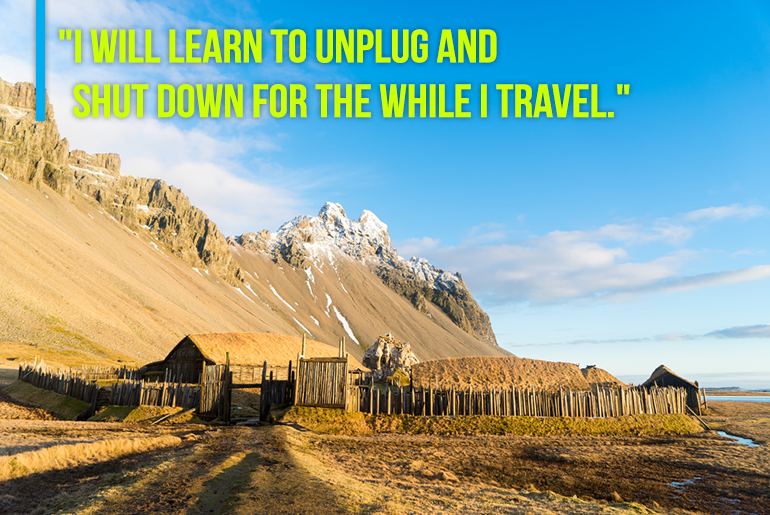 5. "I will learn to unplug and shut down for the while I travel."
See it, share it, WhatsApp it, Facebook it, Instagram it, try it, tweet it and what not. It's nearly impossible to resist your smartphone even on the road – Learn to unplug and forget about your phone. Keep your phone aside. Just keep it. We don't usually realize it but it is important to cut off from the entire world and just find ourselves.
Connect to the universe and life around you. Smile at a rainbow and laugh at the kittens, keep a travel journal and rediscover the joy of writing postcards… and see where you end up.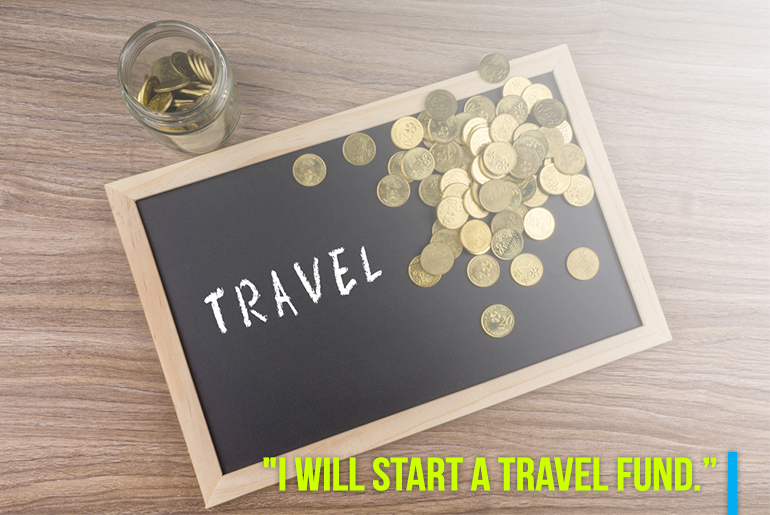 6. "I will start a travel fund (Save little by little for your travels)"
Having a travel fund always helps us to book that flight on sale or say yes to a last-minute travel invite. Set up a small travel fund and make it a regular affair to put some amount into it, this can be used later to finance your bucket list trips.
A way to do this is deciding a how much would be needed, dividing it by 24 and putting the amount in your fund box. Most of all you might just have to lessen your Uber rides or Starbucks coffee, but don't you think it's totally worth it?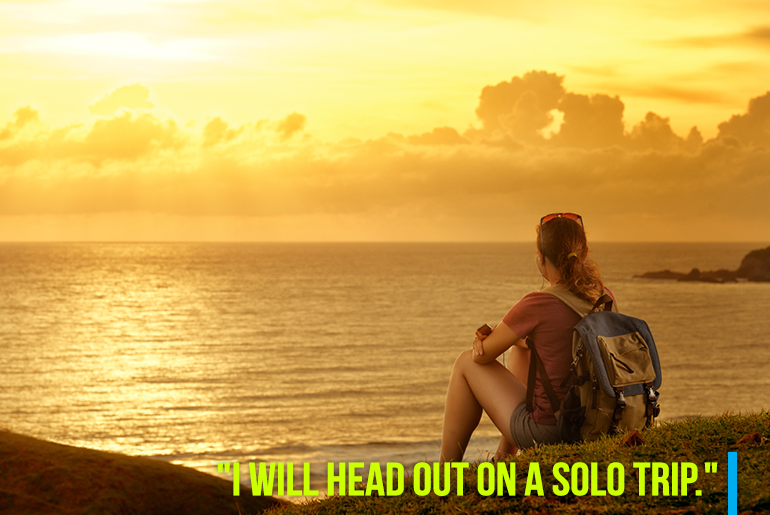 7. "I will head out on a solo trip"
Last but not the least, take that backpack and leave. Travelling solo is an enriching experience in its own way and it helps give your personality a boost by giving us a chance to make our rules and follow our own heart.
It might be challenging but trust me, there is no better feeling than being free. You might even make a couple of new friends along the way.
 So, what is your travel resolution? Share it with us in comments below.
LIKE Curly Tales on Facebook | Instagram | Twitter
You can subscribe to our newsletters.