I recently spent 7 days in the beautiful country of Thailand. For Indians, this country is no longer a novelty and apparently, Bangkok is now synonymous to almost everybody's first international trip. However, I'd say, take a step back because Thailand is so much more than it's noisy, popular capital. My friend Nikhita and I (who is also named Nikita incidentally) won free tickets to this country, so our travel fare was well covered. However, our trip wasn't a budgeted affair, thanks to all of the shopping I treated myself to.
SPECIAL TIP
There's one thing you should consider if you're traveling to Thailand. If you can afford it, book your visas prior to flying here. Getting your visa on arrival can be pretty hectic. There are two queues that line up here. One is the regular line and the other is the express one (where they charge you 200 Bahts). One may think that the express line would guarantee speed, it's actually equally time-consuming and tiring. Also, make sure you carry 2 passport pictures of yourself or you're going to end up paying a LOT OF MONEY for passport pictures at the airport.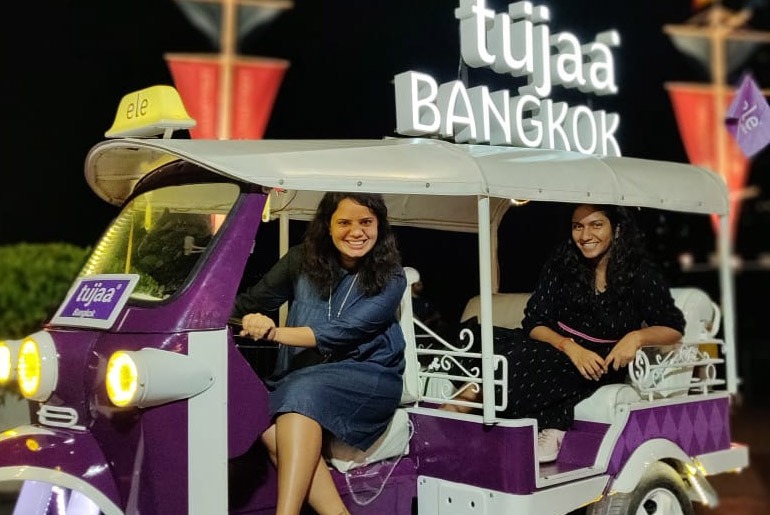 Also read: Is Thailand Really That Cheap?
Day 1:
We landed in the city of Bangkok and chose a riverside stay versus a city side one (both of these stay options are available to travelers).  We freshened up and took a boat ride to Wat Arun, one of the many picturesque temples in the Yai district. We strolled along to admire the fascinating colors and the intricate details that make the architecture here so eye-catching. We then headed to visit the Grand Palace and even though it's a complete stunner, there's a LOT to walk in and around. So be prepared. We ended our day at the Asiatic Mall which is one of the biggest in the capital and turns into a complete rage come evening. With its own amusement park, it also hosts a riverside area where one can simply unwind and catch up on some beautiful live music.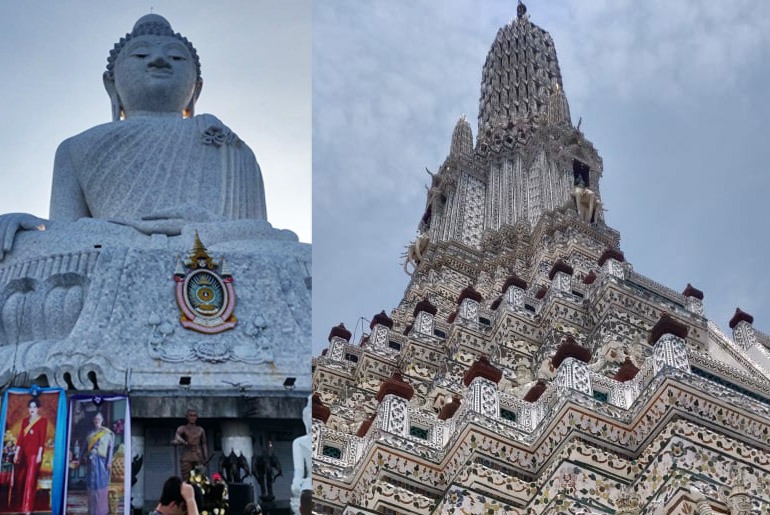 Day 2:
The following day we took a flight to Phuket. Today, we simply decided to unwind and catch up on some much-needed sleep. However, for those of you who like to juice out every moment when you travel, I'd suggest you head to the Central Festival Mall. Housing over 120 outlets, it also boasts of a range of international restaurants that are perfect for lunch, if you fancy. From electronics to stationery, you can spend an entire day here. But what I absolutely enjoyed was the time we spent at Thanon Bangla a.k.a Bangla street. With women popping out pinballs from their vaginas to drag queens dressed up to set the world on fire, this was an experience I won't be forgetting anytime soon.
Day 3:
The next day we took a Blue Bus to the Old Town in Phuket. For those who aren't aware, there are three modes of transport in the country: buses, Grab taxis and Tuk Tuks. The last two are pretty expensive and I'd suggest you look for the Blue Bus while you're around – if you want to go to Old Town Phuket. When we compared the prices between a ride to Old Town via taxi (1,200 Bahts for two) to the bus fare (200 bahts for 2), we were amazed by the cost difference.
P.S: If you are planning on going to Patong, Kata, or Karong from Phuket, I suggest taking the Smart Bus. The buses are super punctual and even have a pre-planned schedule. These are traceable via the GPS as well and keep you updated on the exact locations they're presently at for you to have a fair idea of when they'll arrive at your chosen stop.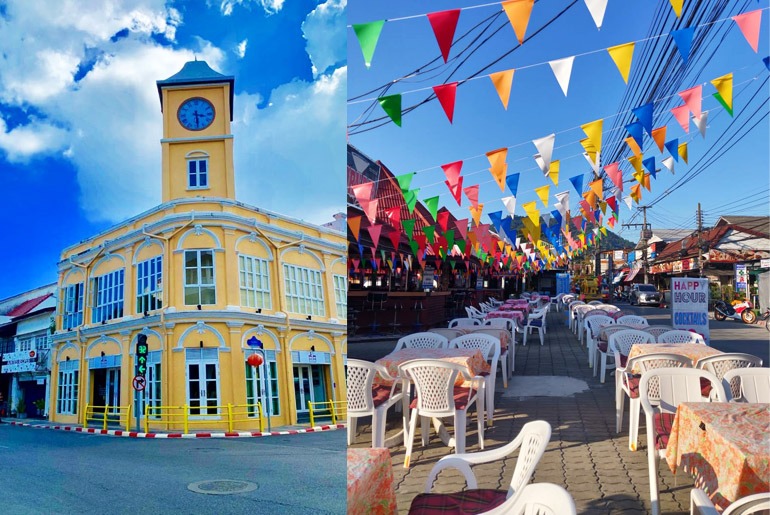 Old Town boasts of a rich Portuguese culture and this is heavily reflected in the layout of the town as well its architecture. After lazing around for a bit, we visited the Big Buddha, one of the most revered landmarks on the island of Phuket. The vibe was soothing even though there quite a few people around. We spent the evening exploring the flea bazaar in town, which to me is of the best parts of any trip.
Day 4:
On the next day, we took a free shuttle from Patong to Paradise Beach. It's a mere 8 minutes away from its touristy brother, Patong Beach and is known to be a quiet haven for all those who like to travel minus the crowd. While the commute here is free to all, there is a 250 Baht per person entry free to the beach itself. Here, you can rent equipment to snorkel but I'd suggest you do it only if you're comfortable with water in general. Reason being, they do not have any trained lifeguards here to ensure your safety. However, you can take my word on it being safe enough to snorkel.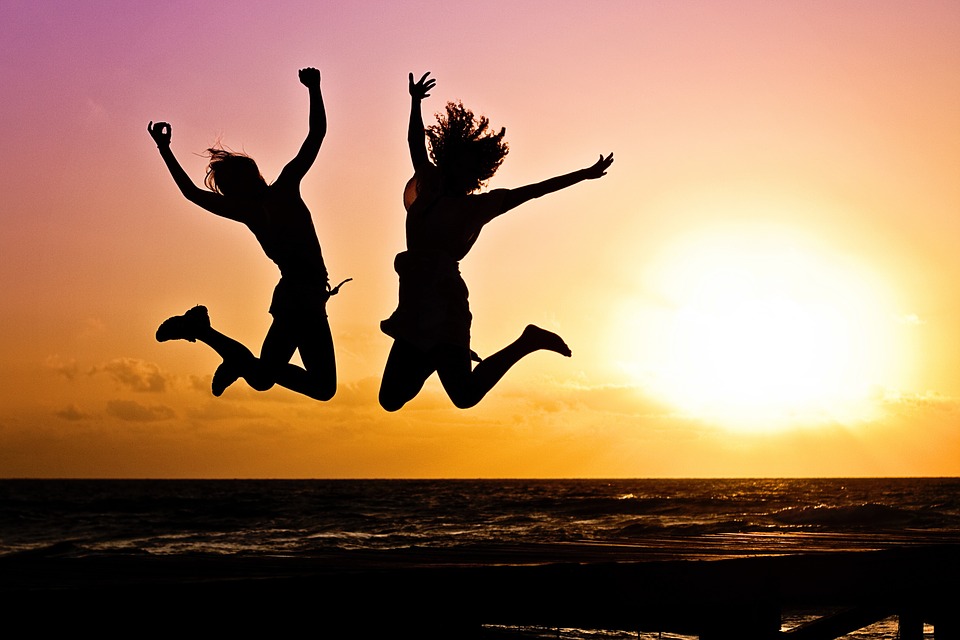 Since Paradise Beach is a private beach, a lot of folks like to rent a cabin or a villa here to enjoy some quiet time, away from the hustle and bustle of daily Phuket. While that sounds really nice, on inquiry, I discovered you have to shell out a good amount of cash for this.
We then beach hopped to Kata and lazed around in its blue waters for a while and some more.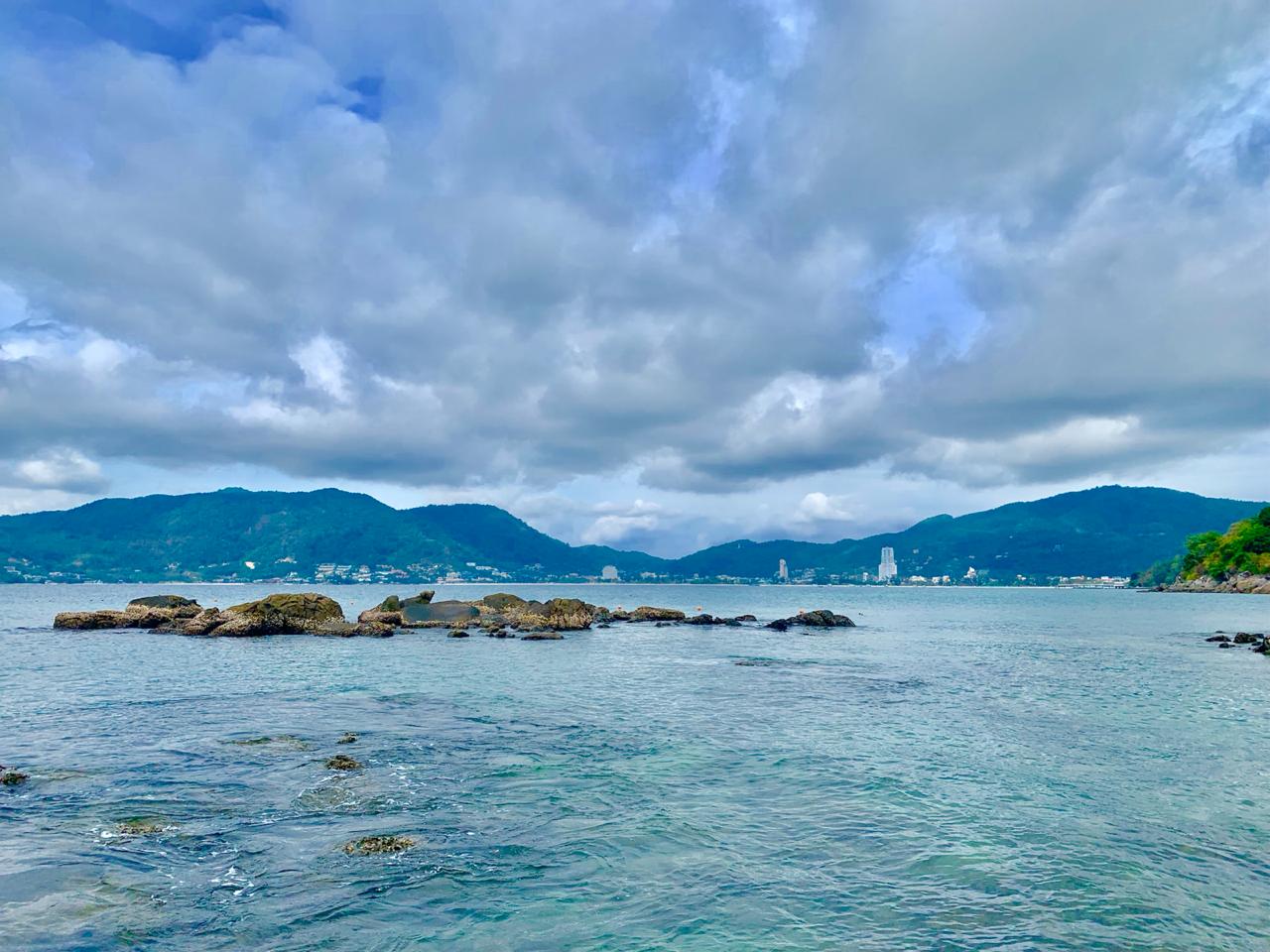 Day 5:
On our fifth day in Thailand, we took an afternoon flight to Koh Samui. It's the second largest island in the country and is known for its palm-fringed beaches. We settled for the Chaweng Beach and enjoyed copious amount of chilled beer under our giant-sized umbrellas. We then stuck around for the night market (of course) and couldn't resist bagging a lot more stuff than was necessary.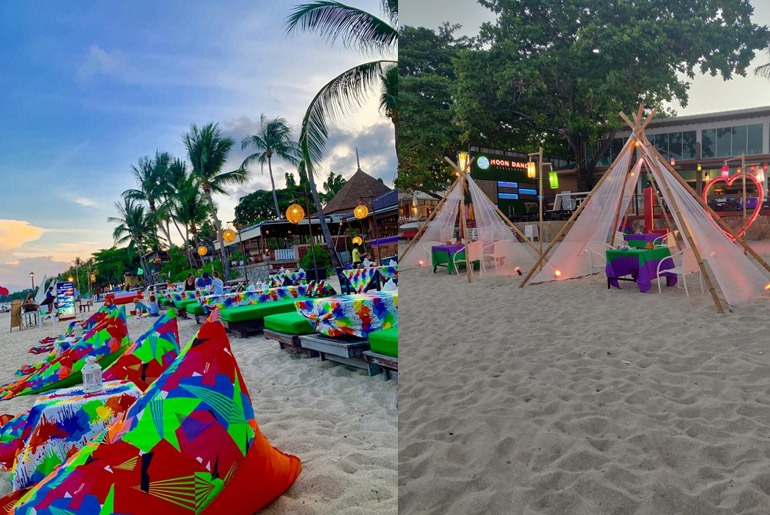 Day 6:
The following day, we took early to Liam Beach for one of the most beautiful sunsets of our lives.
P.S: If you're more of a sunset person, then head to Li Pann Way. It is definitely not a pocket-friendly option but the sunset will blow your mind. Guaranteed.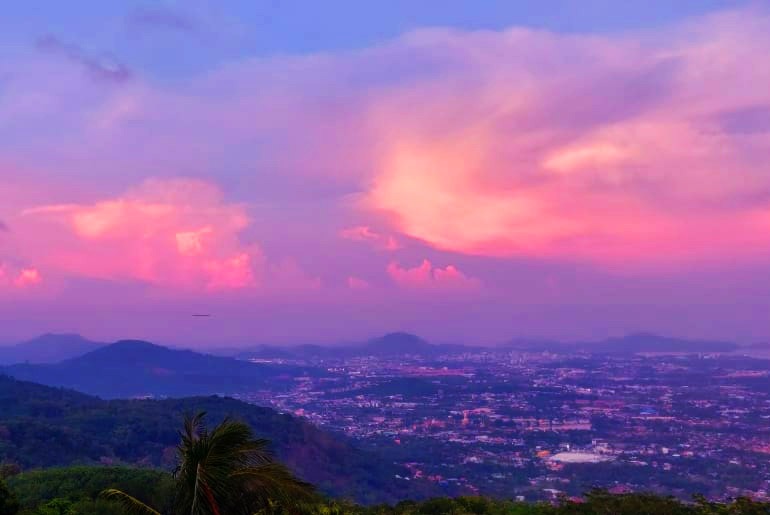 Day 7:
We were all geared up for the Fisherman's Village today. This outdoor market not only houses some of the best street food but also puts up local arts and handicrafts for sale. The latter serves as the best souvenir/gift options for your folks back home.
Day 8:
We flew back to Bangkok from Koh Samui and decided to now stay city-side. We had specifically reserved the day for the infamous Chatuchak weekend market. Tourists and locals alike wait for it every weekend. The market begins every Friday morning and is up until 7 p.m. It is the most popular markets in the country and offers a wide range of crockery, clothing (as cheap as 200 Baht per outfit), footwear and bags. I'd say if you're in Thailand, specifically in Bangkok, don't miss out on this.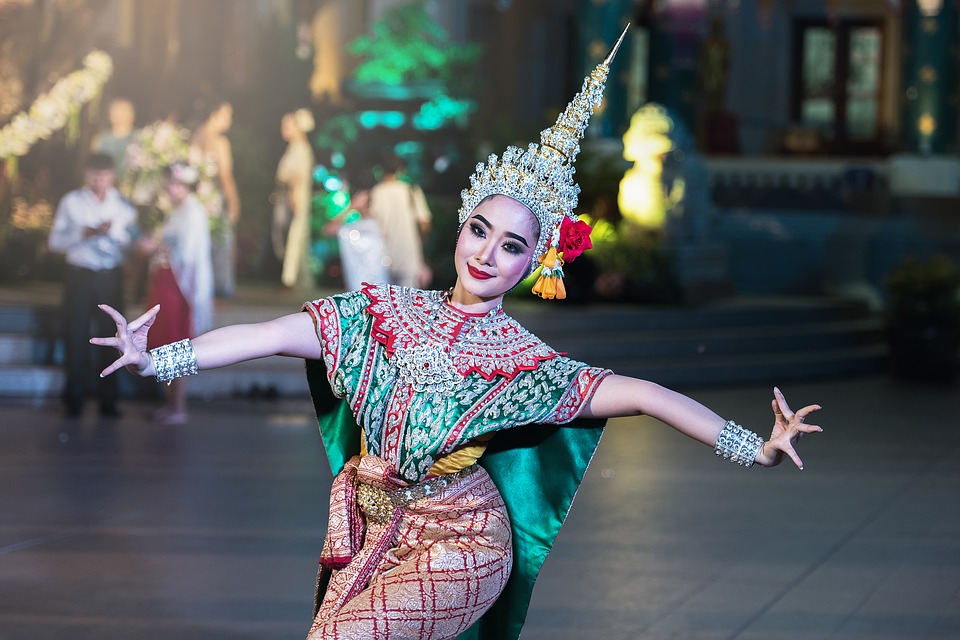 The Food
I picked up a genuine liking for the cuisine here but there are a few important things you should know in regards to the food. Firstly, definitely try the Thai Tea or popularly known as Thai Milk Tea. It's the most delicious marriage of brewed coffee with a 'Milkmaid' kind of substance. I've sipped on it throughout my trip and I give it due credits for the couple of pounds my body's happily added on.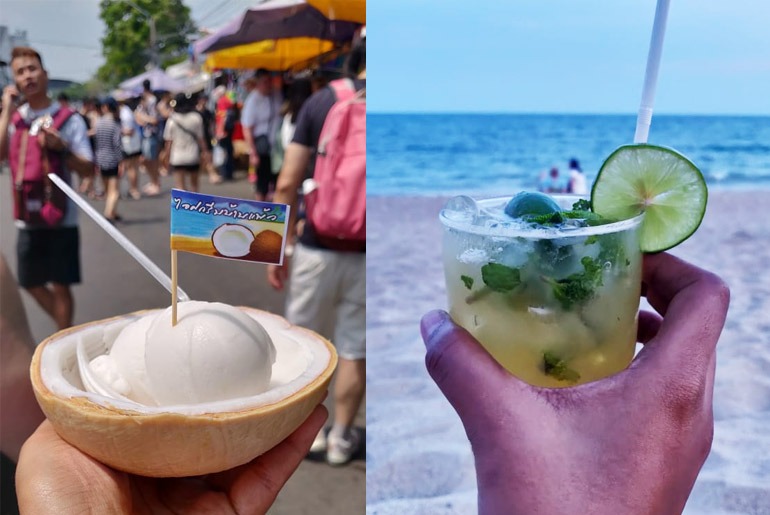 Secondly, while Bangkok boasts of wafer thin crepes, the pancakes at Koh Samui were hands down the best. They were a welding of a 'naan' and a 'roomali roti' with just the right amount of fluffiness.
Thirdly, I'd say eat as many fruits as possible. Being a tropical nation, Thailand boasts of some of the sweetest fruit in the world. Yes, they even do mangoes and how!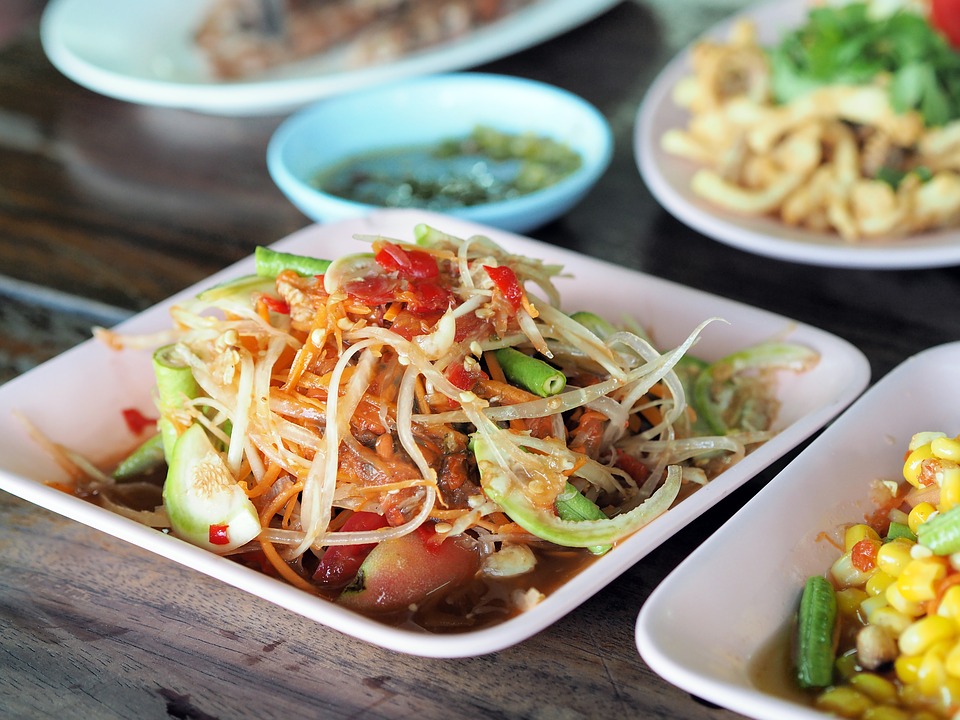 Fried rice is somehow a quintessential staple here and it's perfect for vegetarians. They even have pineapple fried rice that's served inside a pineapple and is both sweet and savory in taste. However, for the non-vegetarians who are not appeased with duck and pork, they have fried rice renditions with chicken and eggs too.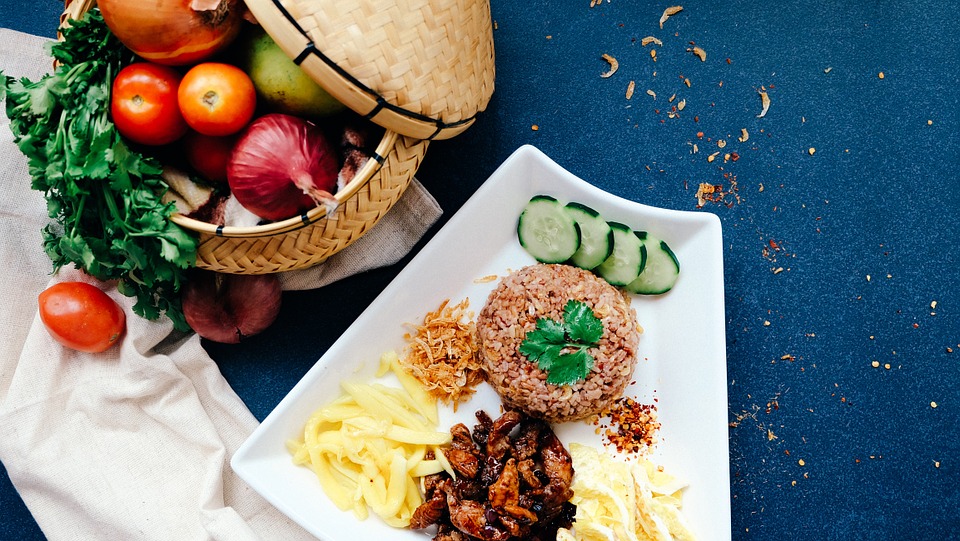 You cannot come to Thailand and not revel in the street food. However, their primary dishes are duck and pork variants and we'd suggest you keep your options open with trying popular restaurants in and around the place you are staying at. Oh, and how can I forget, they have this hot and sweet sauce that's an absolute winner. In fact, I bagged a couple of bottles at one of the department stores because I was in love with it and that was that.
Thailand was one of the most fun trips I've done in a long time & I would happily do it again in a heartbeat.
This story was contributed to Curly Tales, by one of our readers Nikita Padmanabh. If you'd like to contribute as well, drop an email to hey@curlytales.com