Under 140 Characters
If you want to be bitten by wanderlust and witness the Northern Lights in a Swedish winter wonderland then this Arctic Bath, a floating spa & hotel is for you.
What Is It?
The Arctic Bath Hotel & Spa is a new floating hotel set to open in 2018 at the onset of fall, it is one-of-a-kind hotel experience that will astonish you for a lifetime. The hotel is located on the Lule River in the Laplands of Northern Sweden in village of Harads and it is literally floating on the remote river in the middle of nowhere.
Also read: Northern Lights: This is How The Women See It
The Arctic Bath hotel is a concept behind luxury adventure travel outfit, Off The Map Travel and the team behind the Treehotel, an Arctic Bath's sister property also located in Harads.
What's In It?
The hotel sets apart a very Swedish Scandinavian ambiance surrounded by the glacial wilderness, it gives you the feel of a whimsical winter wonderland. It is floating on the Lule River which freezes up in the winter and is firmly positioned from where you can experience the Northern Lights making your stay here even magical.
Also read: All You Need To Know About The Northern Lights
The interiors and the designs are inspired from the woods, with the use of timber logs, paneled wood interiors which act as an insulator against the cold. It houses six individual log cabins where guests can comfortably stay and keep warm by the wood-burning fireplace that is decorated in Swedish-minimalistic style.
Also read: Adventure Activities That You Have Never Heard Of
The main attraction though is the open central bath which gives you the luxury of dipping into the cold water followed by a hot sauna, an Arctic tradition. Apart from this, there's even a spa treatment room, four saunas, a hot bath, dressing rooms and outdoor showers in the main building.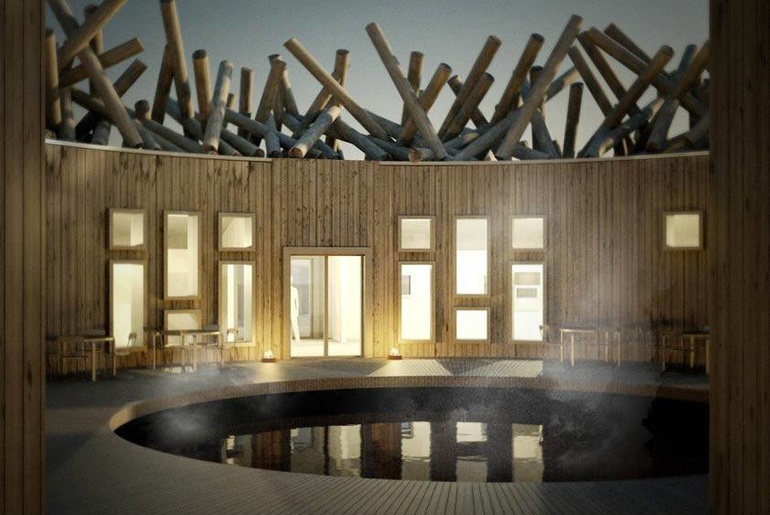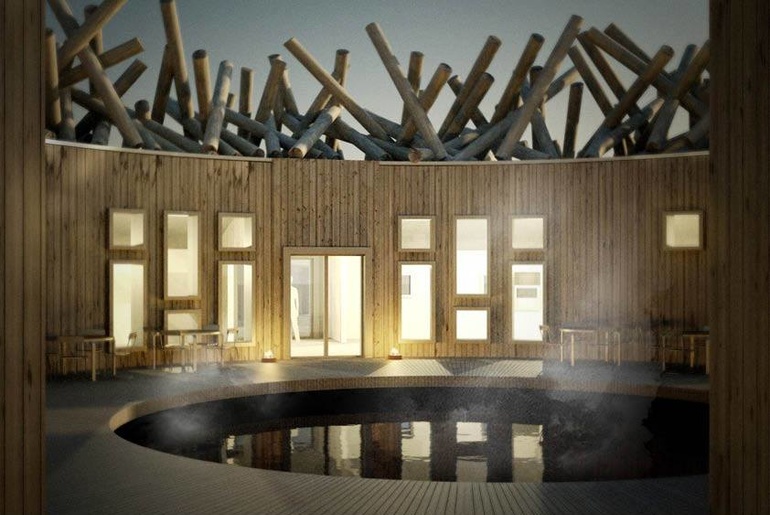 Deets
You can book your stay in advance by contacting Off The Map Travel here.
Phone: +44 (0) 800 566 8901
LIKE Curly Tales on Facebook | Instagram | Twitter
You can also subscribe to our newsletters