Chef Aanal Kotak directs her team of chefs in her restaurant kitchen as she preps a dish on the wok. Her passion towards cooking and now owning a chain of restaurants is evident as she speaks to her team in the kitchen. Her work and her passion, in plain words — are admirable. Aanal Kotak is one of the renowned chefs in Gujarat today. But, her journey of becoming one wasn't as easy as it may seem. This chef from Gujarat fought back against stereotypes, conservative family norms, and much more to become one of Gujarat's best today. And as Aanal says, "You only can control your own life, and you only can help your own self." Read on to know her journey from studying fashion to cooking and now, owning a chain of restaurants!
Bogged Down? Aanal Kotak Tells Exactly What You Need To Hear
Aanal had everything she needed as a young adult. But her love for cooking knew no bounds. She was a determined young adult, who at the age of 19 participated in a state-level cooking competition. Although she was the youngest among all participants, her passion for cooking was probably the highest of all. The judges questioned her competence, and her age, and tested her, but she braved it all and only replied to every question, saying, "No problem I'll try, but I'll never stop trying." Despite every hurdle, Aanal stood out, worked towards being fair to her family's reputation, and at the same time, stay true to her dreams. Aanal weathered it all!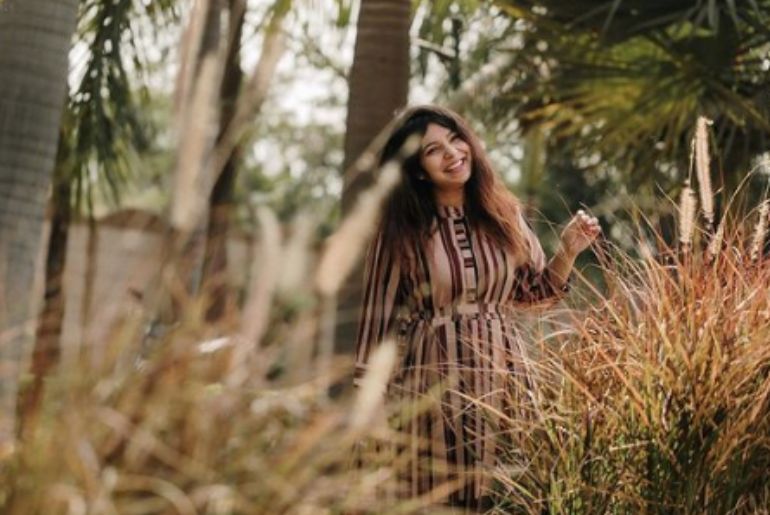 Young & Creative, Aanal Kotak Took Every Step In Life In Pursuit Of Freedom
There are a few minds around us who love to be limitless and Aanal is among those. Belonging to a Gujarati family, where food holds utmost relevance, Aanal Kotak felt strongly towards cooking with time. She says, "The biggest asset of India was the spices. So it fascinated me so much. Then I felt, I should have such a thing in my restaurant where I'll make spices on my own with all such hidden flavours." Aanal says her culinary skills come from her grannies who were great cooks themselves. She says, "I can't cook food like them even today."
Aanal Owns Secret Kitchen, Southak & Akshada In Gujarat And Australia
Nothing comes easy, and Aanal's story surely makes us believe in it. Aside from her struggles, Aanal Kotak had the support of her husband, and her in-laws, who were themselves subjected to a lot of societal pressure. Along with Aanal Kotak, her loved ones too were questioned in their respective circles about Aanal's new venture and her stepping into the restaurant business. Well, today her business and her quest for cooking speak for themselves.
View this post on Instagram
Aanal Kotak owns a chain of restaurants today, in India and Australia. She is someone who not only stands out for her ability to bring together delicious and worthy food, with great ambience together but is a role model that women in conservative homes can look up to. Her struggle began at a young age, and today it still continues as she balances her life with being the perfect mother to her little son, Ruhaan. Aanal Kotak is distinguished for her passion and dedication that can not only inspire aspiring chefs but people from all walks of life.
What are you passionate about in your life? What keeps you awake at night? Or what fascinates you, for instance cooking for Aanal Kotak? Let us know in the comment section below.
Cover Image Courtesy: Instagram/thesecretkitchen.official