There have been times when we've faced issues with our restaurant bills. But filing a complaint and tracking it was cumbersome as it wasn't a full-proof system. Solving this issue, the Food Safety and Standards Authority of India (FSSAI) has made it compulsory for all restaurants in India to write the FSSAI license/registration number on all bills from October 2021 onwards. The food safety regulator stated that in case of any irregularity, a customer can easily file a complaint against the restaurant using the FSSAI number. This system also ensures a robust customer grievance mechanism. Here's what you must know.
FSSAI License Numbers To Be Displayed On All Bills In Restaurants
Starting from October 2021, food businesses and restaurants must declare their registration number or FSSAI license on all bills. This includes purchase invoices and cash receipts. The latest order issued by the Food Safety and Standards Authority of India (FSSAI) on June 10 specifies this. It highlighted,  'any credible regulatory structure depends on robust customer grievance system'. With this new system in place from October, customers can easily file their complaints against a restaurant or operator using the unique FSSAI number. So, every food business operator must obtain an FSSAI license or registration before commencing food business.
Also Read: Tea Lover? Make Sure You Never Combine Your Chai With These 5 Foods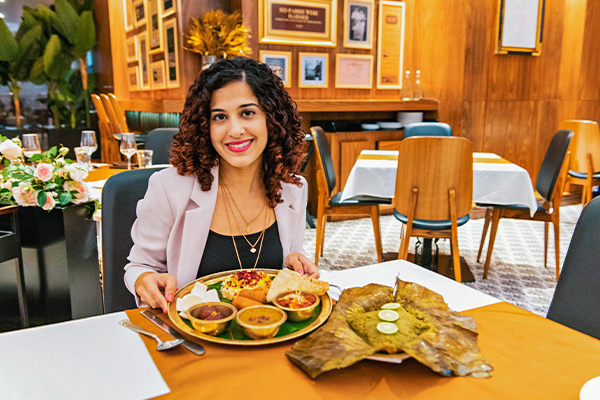 Also Read: Kashmir Restaurants Struggle To Survive Amid Lockdown; Seek Permit For Home Delivery 
This Will Ensure Hassle-Free Customer Grievance Process
Licensing and registration authorities will publicise this policy and ensure its implementation with effect from October 2, 2021. Currently, FSSAI numbers need to be displayed on packaged food labels. But the issue lies in the case of establishments like caterers, restaurants, sweet shops and retail stores. The food safety regulator will also mandate food safety display boards at all times at significant places in the case of restaurants. Meanwhile, our Chief Editor Kamiya Jani interviewed the NRAI President, Anurag Katriar on the revival of the food and beverage industry amid pandemic.