Under 140 Characters
Amrik Sukhdev is a famous haunt known for its delicious 'paranthas' that foodies love to devour on.
What Is It?
A dhaba by heart and soul, Amrik Sukhdev presents a profound selection of its delicious desi and videshi dishes on the menu. Known for its 'paranthas' and soft and creamy butter with a hot cup of chai, the food journey here is worth a visit and nothing short of a joy ride from Delhi NCR. Established almost 50 years ago, this dhaba began its journey of mainly catering to the needs of the truck drivers, serving delicious food with simplicity and authenticity. Located on NH-1, Amrik Sukhdev is an hour-long drive from Delhi via NH-44. Their fame started with the selling of authentic paranthas that is served with dollops of butter. Once you're on the highway, you come across a queue of people waiting outside a dhaba, you know you've reached the Amrik Sukhdev dhaba. It's so crowded that you have to wait for an hour usually to get a table here.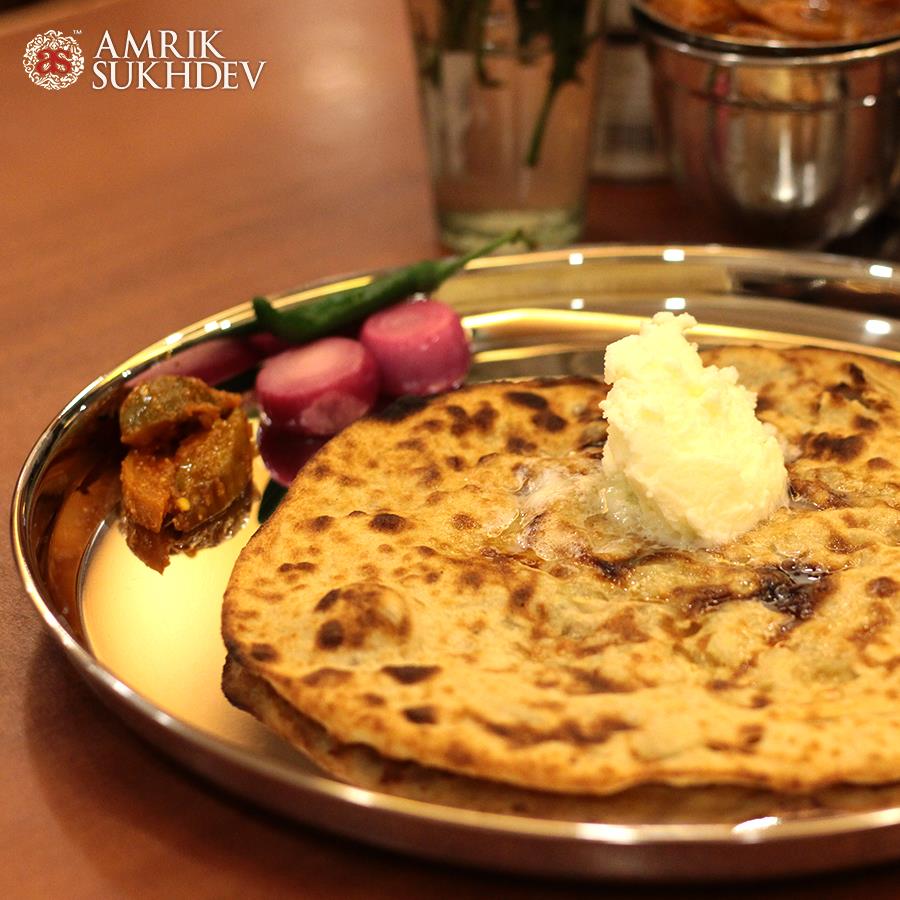 What's In It?
If you happen to be in Murthal, you must visit Amrik Sukhdev just to try the heavenly paranthas which are pure bliss and extremely affordable! Indulge in a range of delectable paranthas like Aloo Parantha, Onion parantha, aloo pyaaz, gobhi parantha, soya keema parantha, and Mix parantha. The paranthas are smeared with around 20 gm of butter after it is cooked on the hot coal tandoor. The price of the paranthas range from ₹60-₹80 for a single parantha and one cup of tea will cost you ₹22.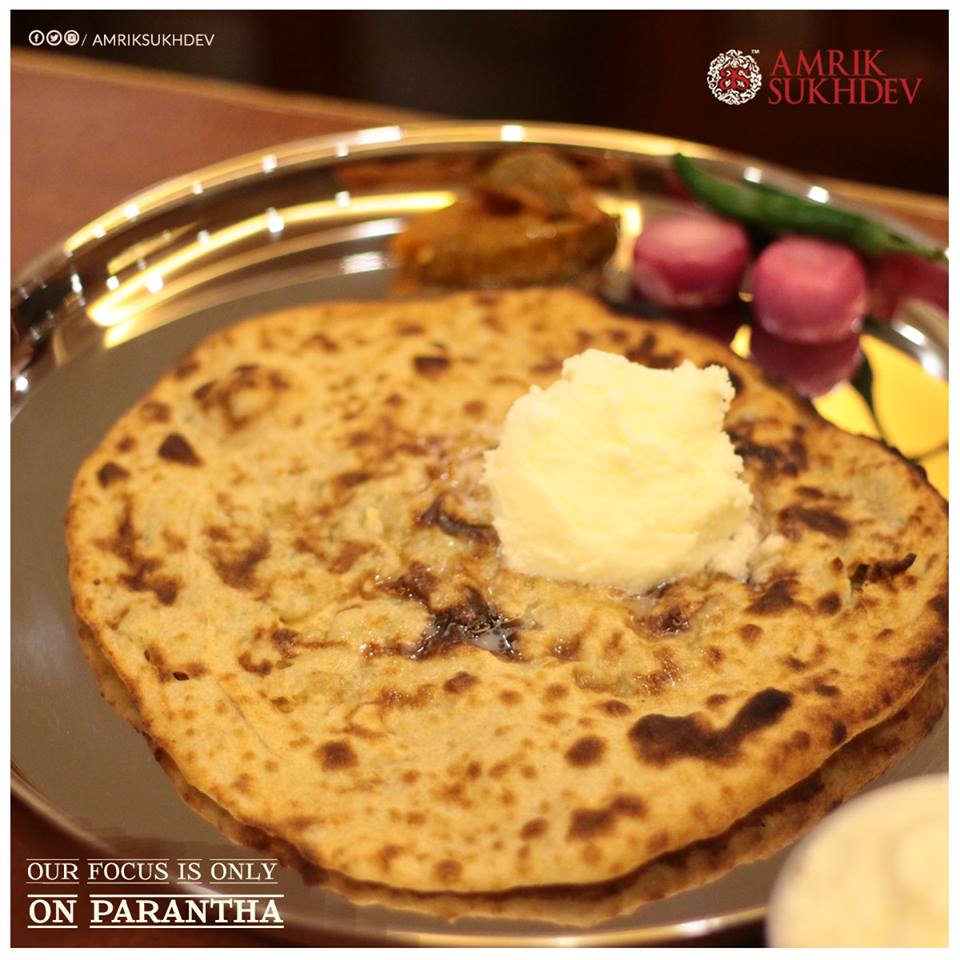 Their paranthas are prepared in pure ghee, mustard oil, olive oil, with whole wheat flour only, rock salt and maintain the hygiene standards like that of any top-notch restaurant. They're served alongside with onion, green chilly and pickle with white butter.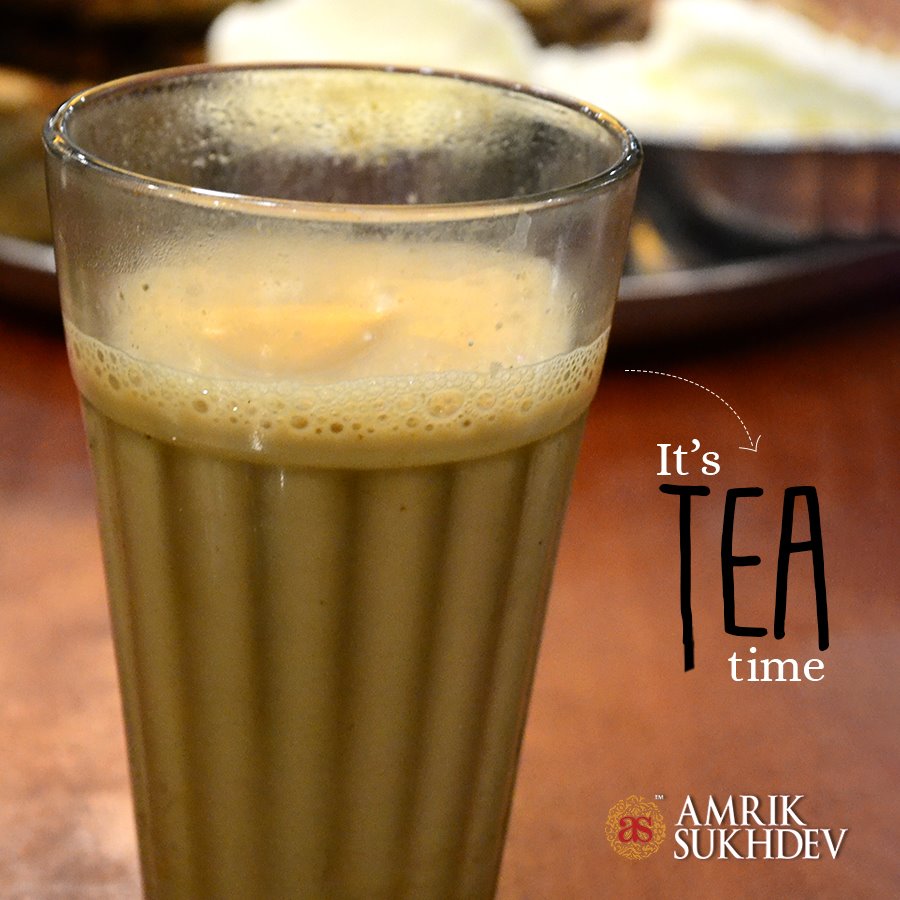 Apart from these delicious paranthas, you can also indulge in other delicacies like grilled sandwiches, burgers, they even offer south Indian delicacies and tandoori snacks.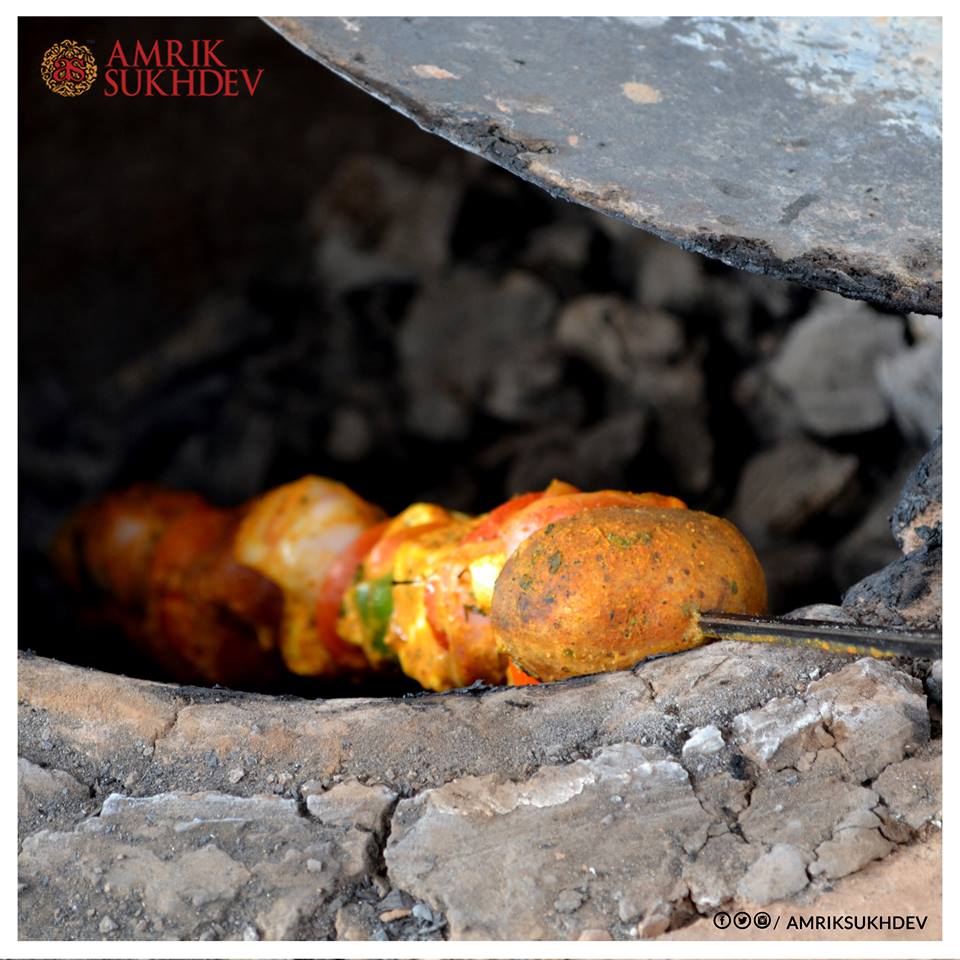 Take a trip down to the dhaba and enjoy a day off with your family and friends indulging in one of the best paranthas in Delhi NCR for a wholesome experience.
Deets
Address: Amrik Sukhdev, 52.250 km Stone G.T. Road, Murthal, Distt. Sonipat, Haryana-131039
Phone: +91 8607610002
Cost for two: ₹400