Planning a grand trip to Thailand soon? Well, you are in for an absolute treat as this is the best time to travel to the tropical land of Thailand. As all countries are slowly lifting the travel restrictions, international trips are becoming easier and more convenient. This time, Thailand is working to lift some restrictions for foreigners and tourists soon from the next month. If Thailand is on your bucket list, then keep on reading.
Here's Why A Trip To Thailand Is Easier Now
On 17 June 2022, Thailand announced grand news for foreign travellers. The country will scrap the pre-travel registration process from 1 July 2022, as announced by Tourism Minister Pipat Ratchakitprakan. Thailand's Covid-19 task force accepted the news of lifting this mandated process of the 'Thailand Pass' for foreign tourists. This Thailand Pass requirement stated that the overseas will need approval from the Thailand authorities before entering the country.
Also read: IRCTC Launches 6-Day, All-inclusive Package To Thailand At Just ₹47,775
View this post on Instagram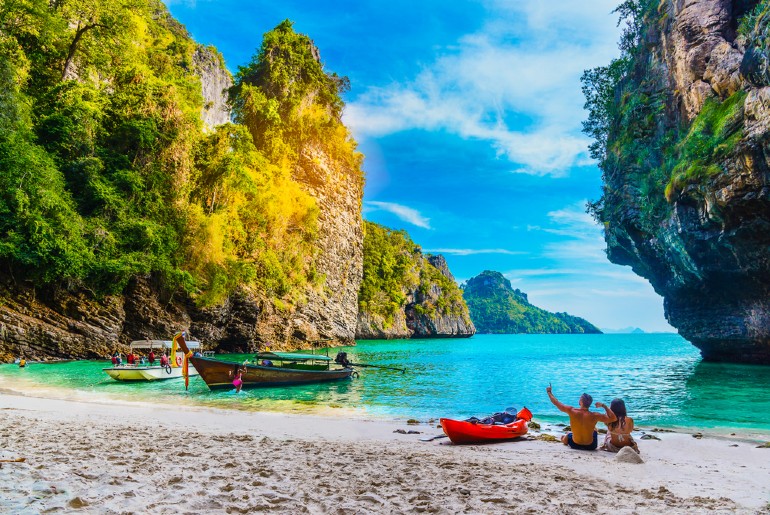 Other Lifted Restrictions:
As the positive cases of Covid-19 are decreasing, masks are not compulsory anymore. From 1 July 2022, masks are not a mandate in the outdoors. They recommended wearing it for their own's safety and in crowded places.
Another rule that will no longer be in action from the next month is the travel insurance. Foreign travellers had to purchase travel insurance for a trip to Thailand. With a decline in cases and ease of restrictions, this will not be a necessity anymore from the aforementioned date. Also, the country is finally extending the hours at restaurants, bars, and pubs.
Also read: Thailand Becomes Asia's First Country To Legalise Production And Consumption Of Marijuana 
Rules To Follow?
The important guideline to follow while taking an international trip to Thailand is to either undergo a Covid test after reaching the country or carry their vaccination certificates. CCSA spokesperson Taweesin Visanuyothin shared that travellers with suspicious cases will need to do an antigen test. The symptoms of an antigen test are related to respiratory issues. Also, if anyone is arranging something for over 2000 guests and people, letting the infectious disease committee in the provinces or Bangkok know about it is important.