Architecture, Heritage, Royalty
The holy city of Varanasi has a magical vibe around it. Thanks to the Ganges, over 3 million domestic and 200,000 foreign tourists visit this place annually. And a heritage hotel overlooking the holy water of Ganga is just what this city needed!
We are talking about the new kid in Varanasi, Brijrama Palace Hotel. With its rooms and suites facing river Ganga, this luxurious hotel promises to give you a wholesome experience of the spirituality.
Lined pillars, thekari artwork and the fans with wooden blades reflect ancient architecture with a whiff of royalty.
Wake up to the View of Ganges
32 rooms, all reminiscent of old world charm and royalty. The rooms come in five categories – Maharaja Suite, Varuna Burj Room, Nadidhara, Dhanurdhara and Vasundhara. The Vasundhara Room is one of the highest categories which has a living area, a bedroom and a bathroom complete with a bathtub. Want Ganga's panoramic view? The Varuna Burj Room is the one for you. 
Arrive in a Boat
The hotel provides private motorboats from Bhaisasur Ghat to get to the hotel. It's clearly more convenient than getting by your big cars in narrow lanes.
They welcome their guest with a delicious drink, Thandai.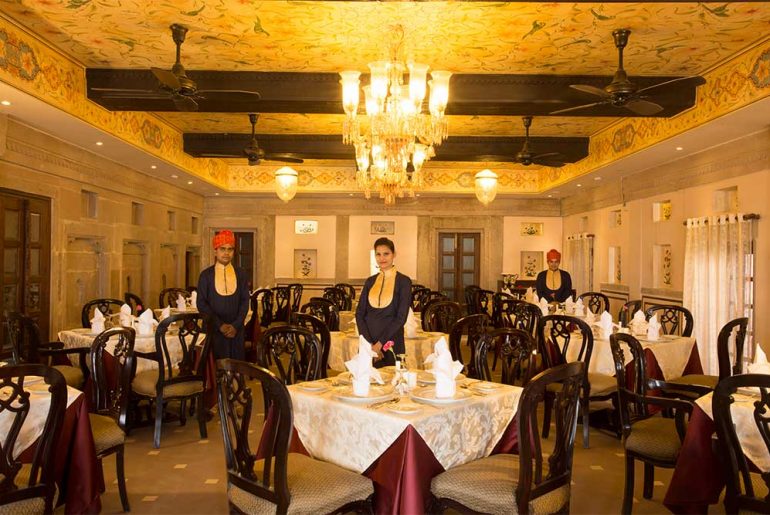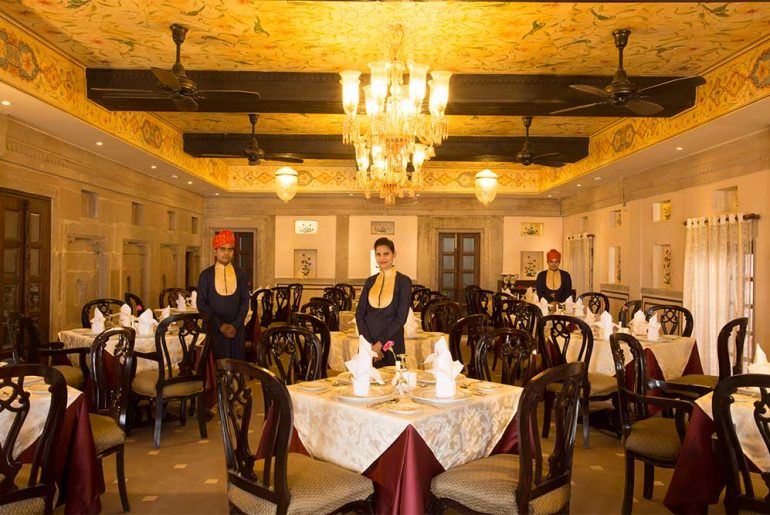 Perks of eating Veg-the authentic Benarasi thali
Given the spiritulity in the air, the food here will be pure vegetarian. Don't worry, you won't miss your meat when you see an authentic Benarasi thali.  Banarasi dum aloo, matar nimona (mashed-pea curry) and ghughuri (Bengal-gram curry), along with papad and bread will surely make your tummy happy.
If reserved in advance, the hotel can arrange a private candlelit dinner at an exclusive spot or a special dinner on the boat in the river. Exciting, isn't it?
Udayan is their roof-top terrace. With a capacity of 125 guests, this restaurant offers a view of the river and the old city. Udayan also hosts rejuvenating yoga and meditation sessions alongside the rising sun.
A boat ride to the evening Ganga Aarti
A boat ride to the evening Ganga Aarti at Dashashwamedh Ghat is also a part of your tariff. You will be given a copy of the Bhagavad Gita by the hotel when you checkout.
I know this is one experience I definitely want. What about you?
Where: Darbhanga Ghat, Dashashwamedh 221001, Varanasi
Contact no: +919129414141, +917390850072
How much: Rs 20,000 onwards
Photo credit for all hotel pictures: website.