We're at a point where stress is taking over everyone's homes. From managing home and work under the same roof to worrying about when this will all be over, we're all anxious and worried about something. And, given the current scenario, relaxation is restricted to probably a warm soak or some soothing music. But wait! Dubai has a workaround for this too! Atlantis The Palm is now live streaming their famous underwater yoga sessions. Sounds like a great way to unwind, right?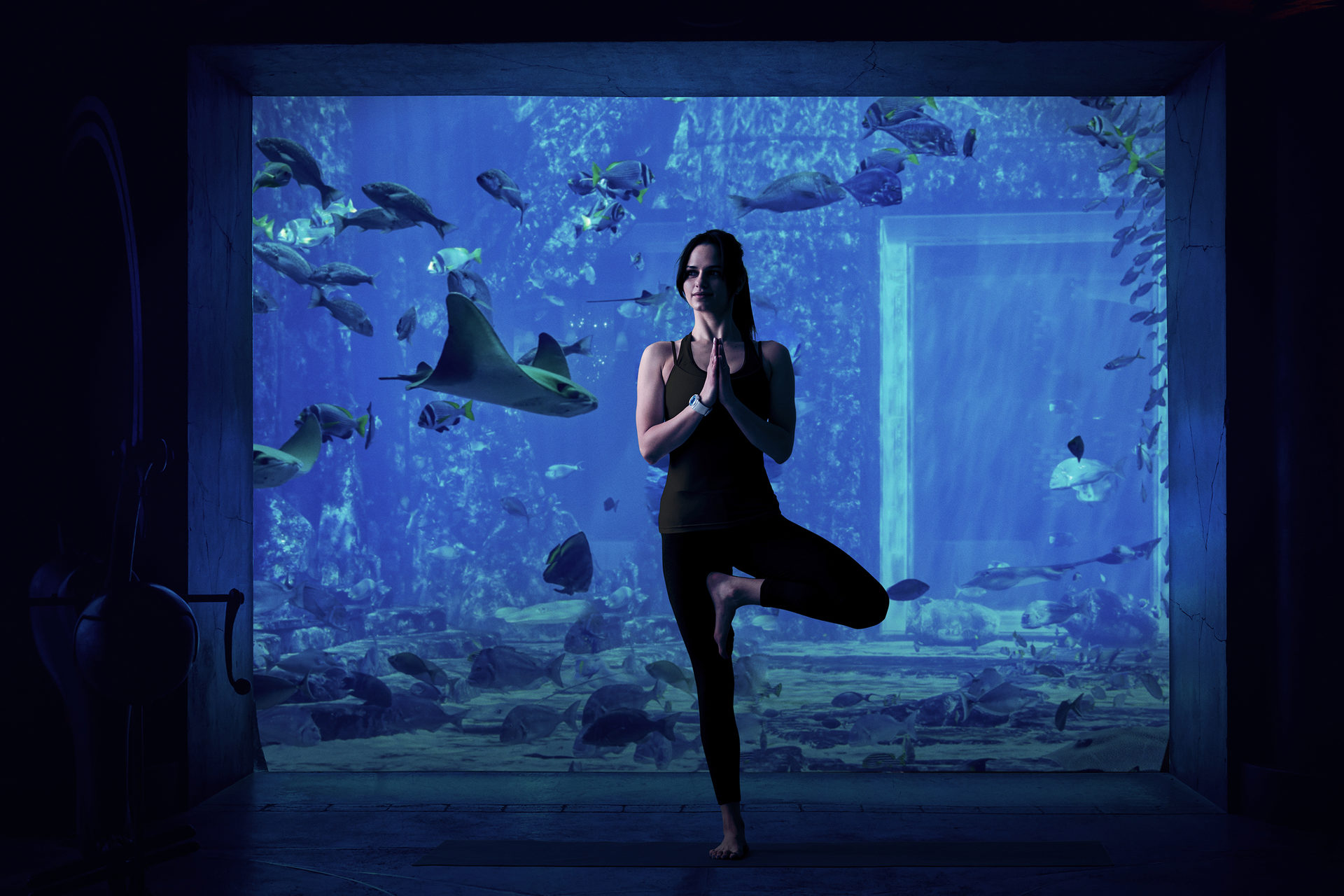 Practice Yoga Against A Backdrop Of Marine Animals
Atlantis, The Palm has a special treat to ensure you get plenty of rest and relaxation amidst your work from home stress. The seven star hotel's most-loved underwater yoga will now be streamed live. Yes, you read that right! That means, you can unwind in a soothing underwater yoga class streamed from The Lost Chambers from the comfort of your own home. Dubai's famous attraction now offers unique underwater yoga classes three times a week.
Stretch, relax and strike a few asanas against the enchanting backdrop of more than 65,000 marine animals. The sessions happen every Tuesday, Friday and Saturday, between 8am and 9am and will be led by an expert yogi in The Ambassador Lagoon.
If you happen to attend the class on the last Saturday of each month, you can also enjoy a 30-minute meditation with Tibetan singing bowls. The class is restricted to only 12 participants per session. The regular underwater yoga class is priced at AED 125 per hour. You can also opt for a monthly 90-minute yoga and mediation session for AED 160. Anyone over 16 years can sign up for the session. Advance booking is recommended. To book, visit atlantis.com
Deets
Where: Atlantis The Palm
Timings: Tuesdays, Fridays & Saturdays- 8am to 9am
Cost: AED 125