Atlantis, The Palm's famous underwater restaurant- Ossiano is all set to reopen on July 16. Marking the grand opening, the restaurant is launching a new concept for the summer. Foodies are in for a royal 18-course menu priced at AED 395. The new menu offers a right mix of sweet and savory dishes, so you don't have to worry about missing out!  In addition, the restaurant will also feature a live DJ, who will cheer up the environment for diners. Meanwhile, here's a list of Dubai restaurants that are now open.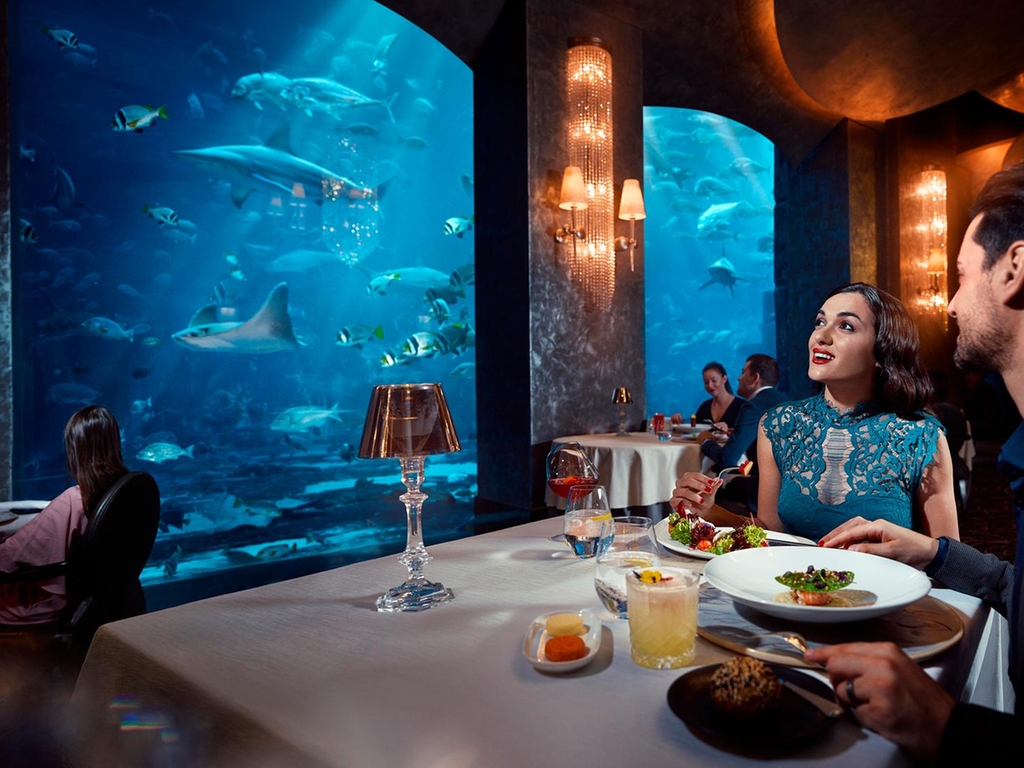 What's On The Menu?
The 18 course menu will change every week. The whole meal is split into five appetisers, seven mains, and six desserts. On the menu, foodies can find a host of global favorites. From modernized version of Tapas, to sardine and confit lemon truffle, Cancale oysters with seafoam- there's a lot to pick from. And finally, dessert lovers can finish off their meal with a quirky version of churros made with chocolate and coriander. On that note, try these extravagant desserts in Dubai! 
"After this crazy and uncertain period, we want to focus on bringing people together, and nothing does this better than a great dining experience. Food nourishes the soul and we all need to heal together, so it's my pleasure to invite all of Dubai's residents to my restaurant, to enjoy our unique dining experience in an affordable way," said Berger. Meanwhile, have you visited these luxury hotels in Dubai?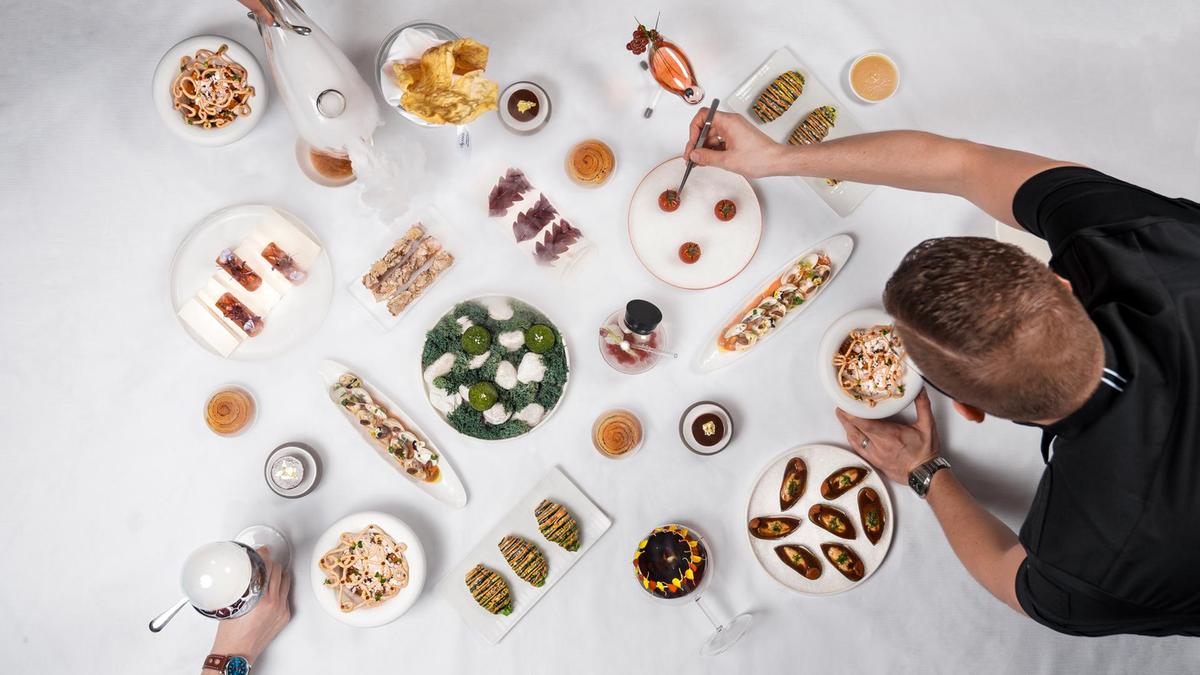 The 18 course meal is priced at AED 395 per person, or AED 595 with a drinks pairing, and is specially crafted by Ossiano's acclaimed chef Grégoire Berger. Now that's value for money- isn't it? Diners can pick from two time slots- 6 pm or 8:30 pm. Ossiano permits diners aged ten and above. On that note, here are Dubai restaurants that now permit kids
Deets
Location: Atlantis The Palm, Palm Jumeirah
Price: From AED 395 (18 dishes), from AED 595 (18 dishes with drinks pairing)
Timings: 6pm and 8.30pm.
Contact: 04 426 0800
Meanwhile, did you know the Lost Chambers is now open to the public? Guests residing at the Atlantis can visit the aquarium for free from 10am to 9pm. Residents can visit the place by paying an entry fee of AED 60 for adults and AED 40 for kids above 12 years of age. The entry ticket for non-residents is priced at AED 90 for adults and AED 50 for children above 12.
A Brand New Atlantis 2 Is Coming To Dubai's Palm Jumeirah
Anyone who's visited Dubai is sure to have a picture in front of the grand Atlantis. Agree? Well, such is the importance this iconic landmark holds in the city. The city's favourite five-star hotel opened doors in 2008 and is a much-loved tourist attraction ever since. Kerzner International is the brain behind Atlantis' architectural marvel and now, the builders have taken a step forward. A brand new Atlantis 2 is coming soon to Palm Jumeirah and we have the deets!
Atlantis 2 will have two towers- a hotel tower, to the west, and a residential tower to the east. The towers are connected by a connecting bridge, providing stunning views of the Gulf and Dubai skyline. That's not all! The features of the towers are top notch too. The 43-storey tower will boast 90 swimming pools, along with a signature infinity pool, suspended 96 meters above The Palm, on level 22.
And if you're wondering what the apartments will look like, we assure you its going to be nothing ordinary. The apartments cost at a whopping AED 7.65 million while the penthouses set you back by AED 37.5 million. The complex is also well equipped with high profile restaurants.