Indians who are vaccinated with both doses of Covishield can now skip the mandatory quarantine in Austria. Austria is one of the European Union nations that is allowing entry of Indians now. Until August 15, India was in the 'virus variant area' category of Austria. Thus, non-essential travel to Austria from India was banned. Now Austria shifted India to 'other countries' category. Fully vaccinated Indians can skip quarantine in Austria. The accepted vaccines in Austria are BioNtech/Pfizer, AstraZeneca (Vaxzevria and Covishield), Johnson & Johnson, Moderna, Sinovac, and Sinopharm. Certificate of full vaccination is mandatory. Children under the age of 17 travelling with fully vaccinated parents do not need to quarantine after reaching Austria.
Indians Not Fully-Vaccinated Need To Show COVID-19 Negative Report
Those who are not fully vaccinated need to show a negative COVID-19 report or proof of previous COVID-19 infection. A PCR test cannot be older than 72 hours. Antigen tests cannot be older than 48 hours. Children below the age of 12 are exempted from the tests. Those not fully vaccinated also need to obtain pre-travel clearance with advanced registration. They will need to undergo 10-day self-quarantine upon reaching Austria. Those taking an RT-PCR test and receiving COVID-negative report on Day 5 can end the quarantine earlier. Travellers can also obtain Schengen tourist visas and spend 10 days in Spain or Switzerland before entering Austria.
Vaccinated UAE Residents Can Now Travel Quarantine-Free To Austria: Everything You Need To Know
Starting 1 July, Vaccinated GCC residents can travel to yet another gorgeous destination in Europe. Austria is set to welcome vaccinated tourists and UAE Residents now have yet another destination to add to their summer bucket list. Fully vaccinated citizens and residents from the UAE, Bahrain, Kuwait, Oman and Qatar will be able to fly to Austria with no quarantine rules. Read on to know the requirements and rules.
Meanwhile, vaccinated UAE residents can travel quarantine free to 19 other countries this summer.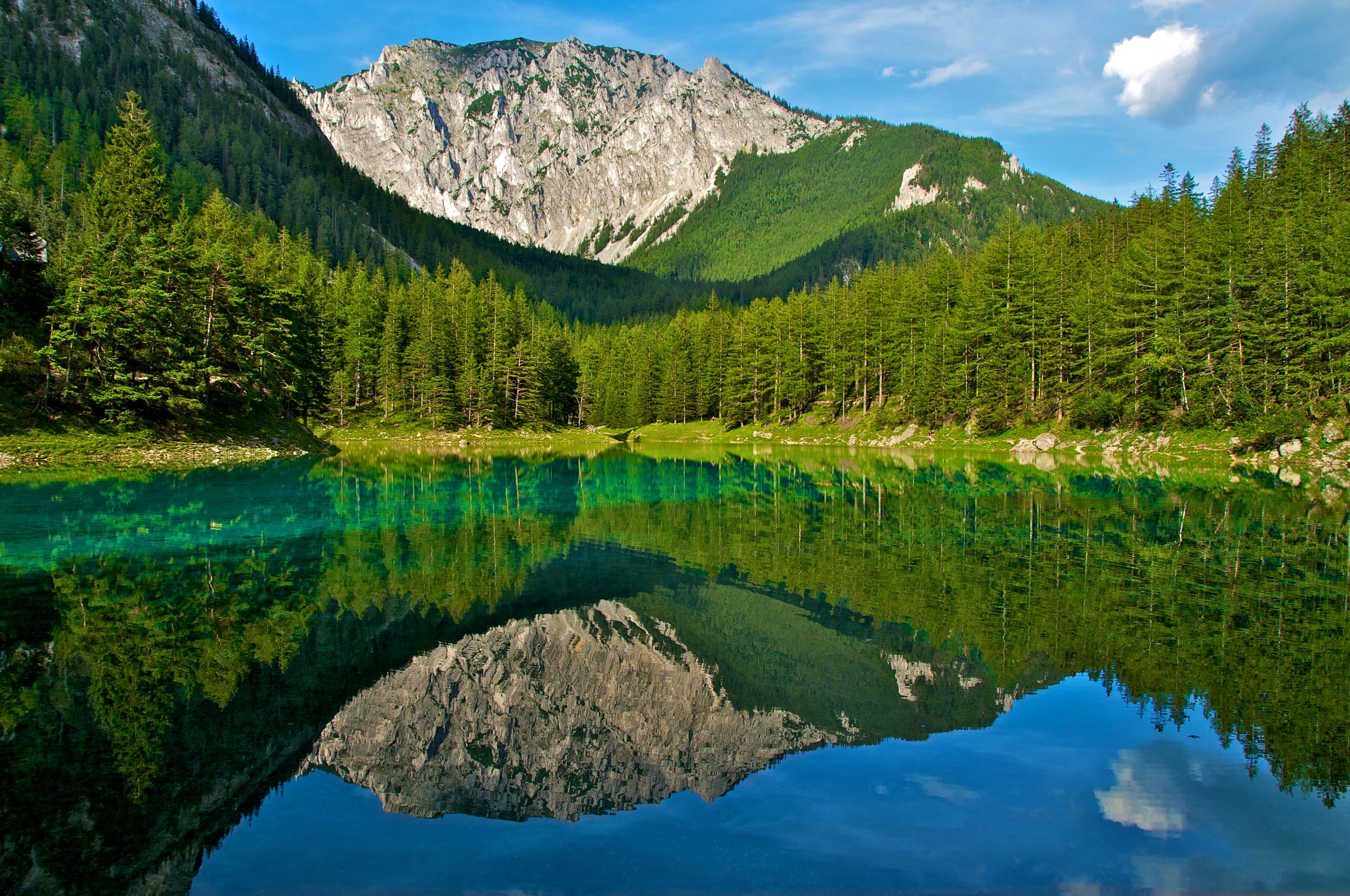 All Travellers Must Submit A Vaccination Certificate Or A Negative PCR Test Upon Arrival
Austria has launched a unique campaign titled 'Travel Builds Bridges' in order to encourage people to travel, rebuild bridges and celebrate travel. The campaign runs across 15 countries, encouraging people to travel to Austria for holidays, business, education and medical tourism.
"Welcoming travellers from the GCC is not only a revival to the tourism scene in Austria, yet a great opportunity to explore and exchange experiences, strengthen cross-cultural ties and join forces in bridging between people to better promote travel and tourism between Austria and the Gulf countries," said Robert Groblacher, director for Middle East at the Austrian National Tourist Office.
What Are The Rules To Travel To Austria?
Austria is accepting Vaccinated UAE Residents and citizens without quarantine, as long as they have taken one of the vaccine shots. Austria recognizes Pfizer, AstraZeneca, Johnson & Johnson, Moderna, Sinopharm and Sinovac. Travellers are considered vaccinated for six months after their final dose. Passengers need to present their vaccination certificate, proof of recovery from Covid-19 or a negative PCR test. Travellers must complete a pre-departure form before flying to Austria and it can be found here.
Travellers from Saudi Arabia can already travel to Austria. Europe, Switzerland, Iceland, Liechtenstein and Norway passport holders can also travel to Austria for tourism.
Also read: Etihad Airways Announces Quarantine-Free Travel To 12 Destinations This Summer
Which Airlines Are Servicing To Austria?
Emirates and Etihad have direct flights to Austria. The flight from UAE to Austria takes six and a half hours and you can fly from Abu Dhabi or Dubai. Etihad is launching flights from Abu Dhabi to Vienna from Sunday, July 18. Fares start from AED 1,995. Emirates has direct flights to Austria for AED 1800, while Flydubai will operate flight from Dubai to Salzburg, the city of music, from Thursday, July 15.
What Are The Rules While Flying Back From Austria To UAE?
Passengers flying back from Austria to UAE need not quarantine, as Austria is listed in Abu Dhabi's green list.