What's It?
Finally tumhara time aa gaya! Cashing in on Bollywood's recent backstreet rapper film Gully Boy, Bar Baar at Al Mankhool has launched a new menu that brings Mumbai's authentic street food to Dubai.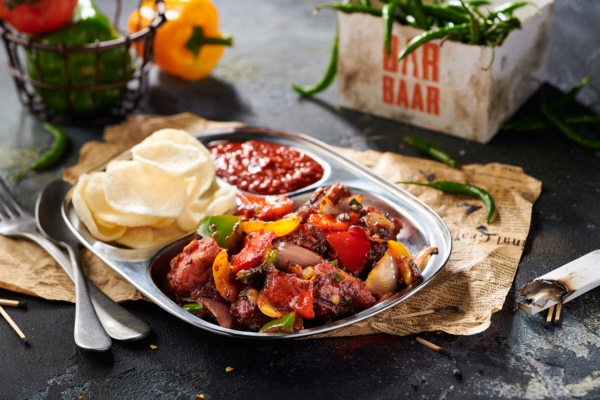 The Gully Boy Menu
The 'Gully Boy' menu is a street food paradise and has lip-smacking vegetarian and non-vegetarian delicacies. Momo fans are sure to love the Ek Dum Mast Momos– a very Indian version of dumplings, stuffed with vegetarian and non-vegetarian filling. The dumplings are served with spicy green chutney and a tangy red chutney, good enough to tingle your tastebuds. If you're looking for something authentic, the Chapri Style Missal Pav is sure to take you to the streets of Mumbai. Unlike the usual ones, the Guly Boy version gravy-based, just like what you find in Mumbai gullies.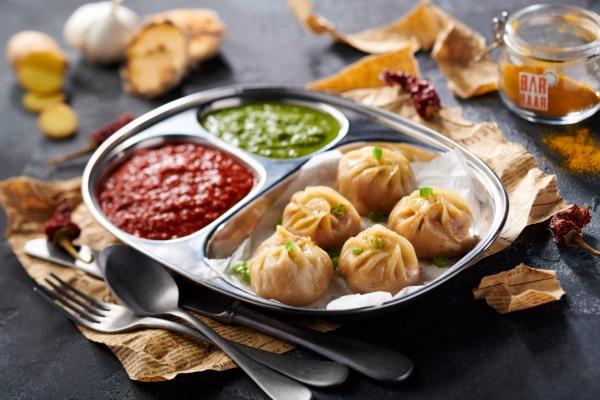 Bawa Chicken Puffs, Full Too Samosas, Raste Ke Kanda Bhajiya and Bhai Ka Mutton Biryani, are also part of the street food fest. Wash down the spicy meal with the all-time favourite cutting chai or try the Imami Sherbet (made of watermelon juice and milk), if you're bold enough.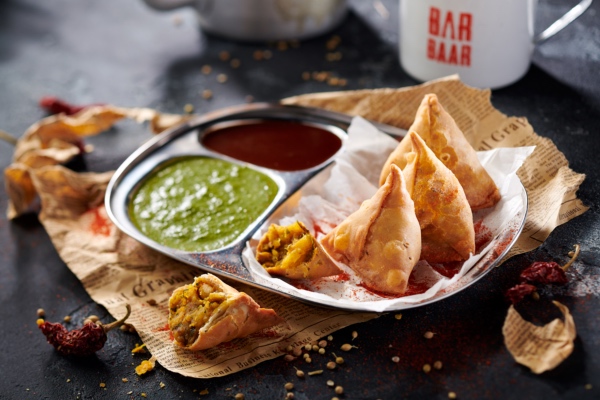 As for the ambiance, expect a very industry setting with transparent, yellow bulbs, old-fashioned wooden chairs and tables, funky walls and the song 'Apna time aa gaya' blaring in the background.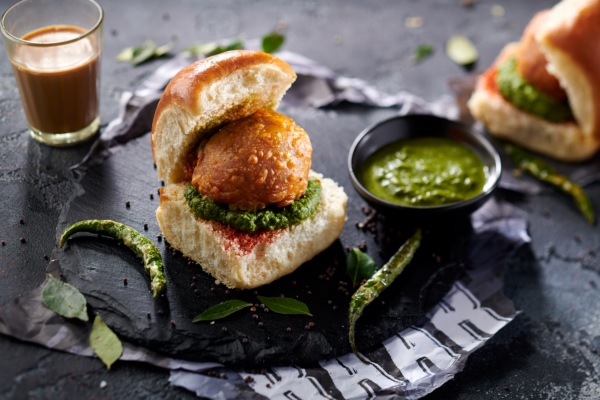 Parvez Mohammad, Managing Director of Bar Baar said: "Garnering on the Gully Boy Fever, where Bollywood has made its first movie about rap music, we intend to take you on a delicious journey and give you the authenticity of Real India with the opportunity to taste the Indian (Gully) Street Food and introduce the spirit of Indian Hip Hop and Rap culture through the soul of our food."
The menu will be available through the week for lunch and dinner from 1:00 p.m onwards till 3:00 am. Dishes start from AED 15 and go up to AED 55.
What Else?
And that's not all! The restaurant has travelled an extra mile and will soon start a new venture called the 'Gully boy' by BarBaar- an outdoor delivery feature that will take the Indian Gully food to every doorstep.
Deets
Location: 103 Al Mankhool Road
Timings: 1:00 pm – 3:00 am
Contact: +971 4 4419525