We can order food from our favourite restaurants at any time but there are times when our soul craves only that street food stall on the corner of the road. When in Bengaluru, you can put a stop to your hunger pangs by placing an order using the new online delivery application. Isn't it very exciting? 4 people of Bengaluru launched this online delivery application by which Bengaluru residents can order their favourite street food from their loved stalls. The co-founders are Arjun Ramesh, Arvind Shekar, Kalyani Natarajan, and Samhitha Kottamasu.
Bengaluru Residents Can Now Order Street Foods Using An Online Delivery Application
The name of this mobile application is 'Gogappi'. It has been a few months since the app is running in HSR Layout, Koramangala, and Malleshwaram. The co-founders launched it in March 2022. Presently, they have onboarded more than 2,000 vendors on the application from all across Bengaluru. You will find everything on this online delivery application from the small chaat corner to your favourite dosa stall on the corner of the road. Golgappi's goal is to arrange the unorganised market of the street food sector in an organised manner.
Also read: Bangalore Man Shares Heartwarming Story Of Delivery Man In Crutches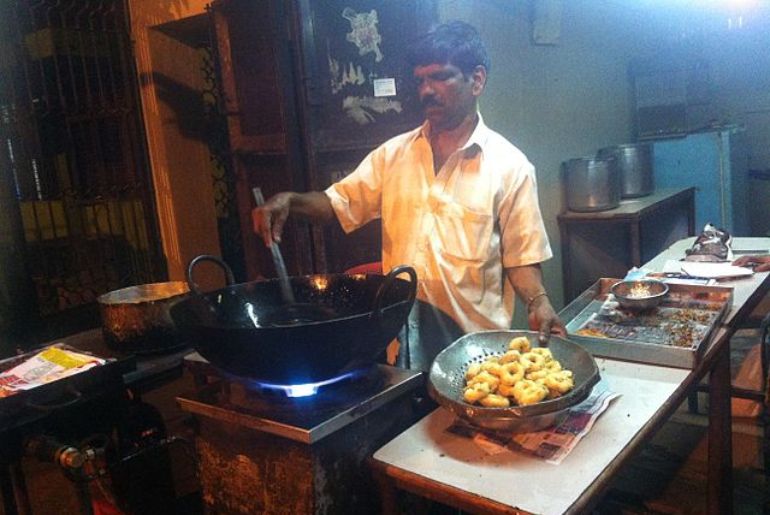 This App Will Help To Grow These Stalls
Once you step outside your home, you will notice so many small food joints and eateries all around. These places serve great food but do not have any name or specific big brand identity. Golgappi aims to change this and give them an identity with their online presence.
Also read: 7-Year-Old School Boy Turns Food Delivery Executive After Father Met With Accident
Ever since the Covid-19 pandemic started, the business in these food stalls has drastically dropped. And also the ongoing rainy season in Bengaluru is turning out to be a big concern. The co-founders feel that if these stalls start marking their presence online, this will help in boosting their businesses. Many have understood the market and the chances of growth here and they have already listed themselves on this online delivery application. On the other hand, some stalls are still very skeptical about the online and digital changes and are not including themselves in these things. When the entrepreneurs onboard any stall, they teach the owners how to run an online delivery application. They also conduct a few test runs to ensure the skills of the stall owners.