Maharashtra is an expansive canvas that is home to numerous iconic attractions. The stunning waterfalls and rivers here make it one of the most popular destinations for water sports in India. Whether you are interested in scuba diving or want to go parasailing or a water bike ride, these places offer numerous adventurous excursions that lure adventurers.
1. Scuba Diving At Malvan
Take a dive into the blue waters and experience the world underneath at the laidback and beautiful beach of Malvan. The beach is an ideal destination for spotting marine life too. Apart from scuba diving, one can also enjoy bumper ride, banana ride and parasailing at this beach.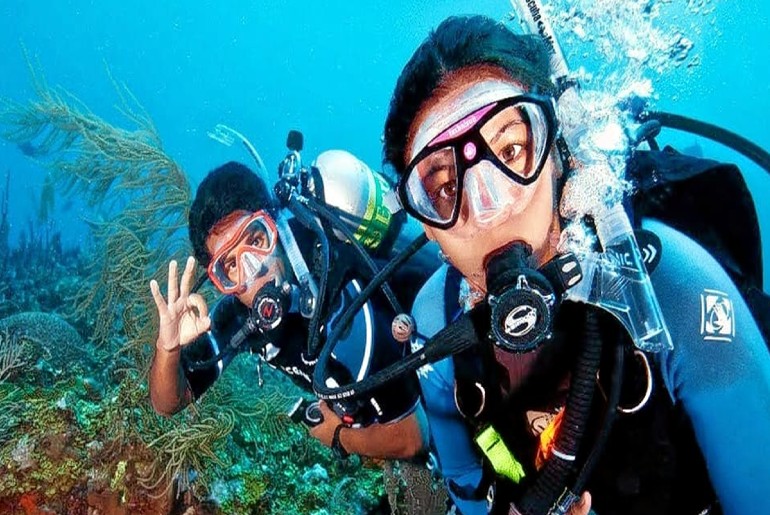 2. Jet Skiing At Alibaug
The calm and pristine beach of Alibaug is known for a plethora of water sports activities, jet skiing being the most popular among them. Cutting through the waves of the Arabian Sea on a jet ski is one of the most thrilling water ride experiences one can ever have in Maharashtra. The beach also offers other adventures like kayaking, stand up paddle boating, speed boat ride, parasailing and more.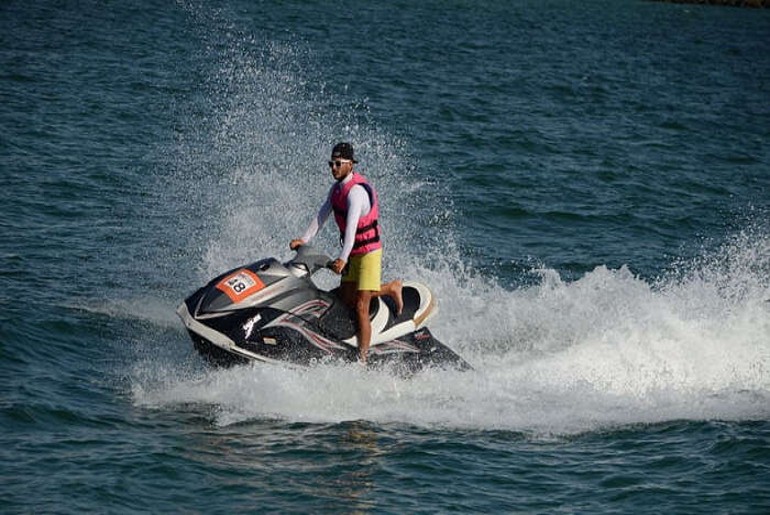 3. Parasailing At Tarkarli
Nestled at the confluence of River Karli and the Arabian Sea, Tarkarli can offer adventure junkies a phenomenal parasailing experience over the vast ocean and the sandy beach. You can fly above the coastline and soak in the magical panoramic views around. Other activities to wallow in here include waterskiing, speed boat and bumper ride.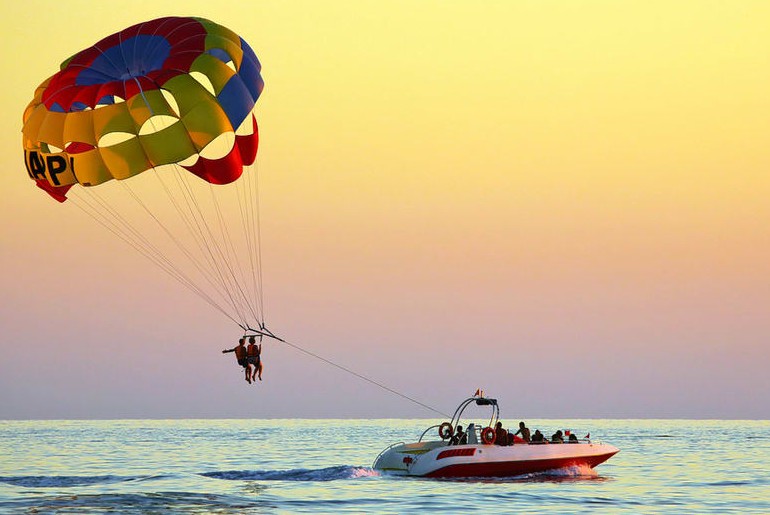 4. White Water Rafting At Kolad
River rafting is one of the most stimulating water sports activities. When in Maharashtra, you can enjoy white water rafting at Kolad along the gushing Kundalika River, which is also one of the fastest rivers in India. One can also take part in rock climbing, rappelling and more in Kolad.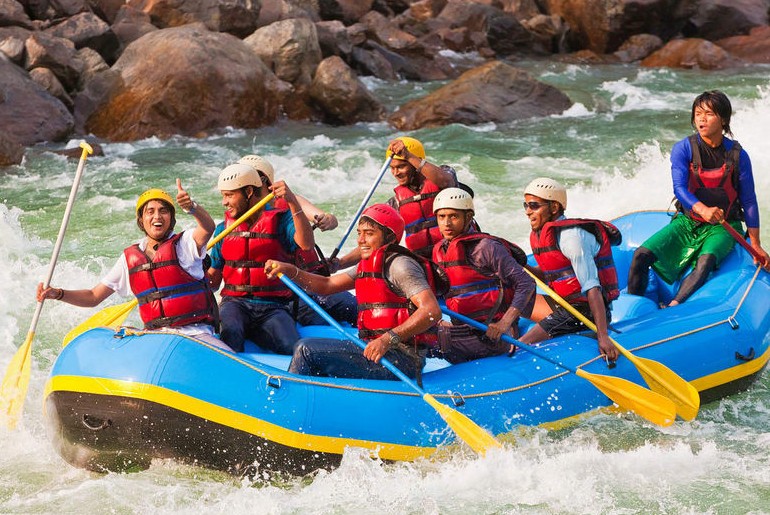 5. Waterfall Rappelling At Vihigaon
During the monsoons, the Dabhosa and Vihigaon waterfalls cascade in their full mirth and it is the best time to indulge in waterfall rappelling along the speedy waters. Let the splashes of water kiss your faces while you're on the climb. Waterfall rappelling can also be enjoyed at Kondhana Caves and Sandhan Valley.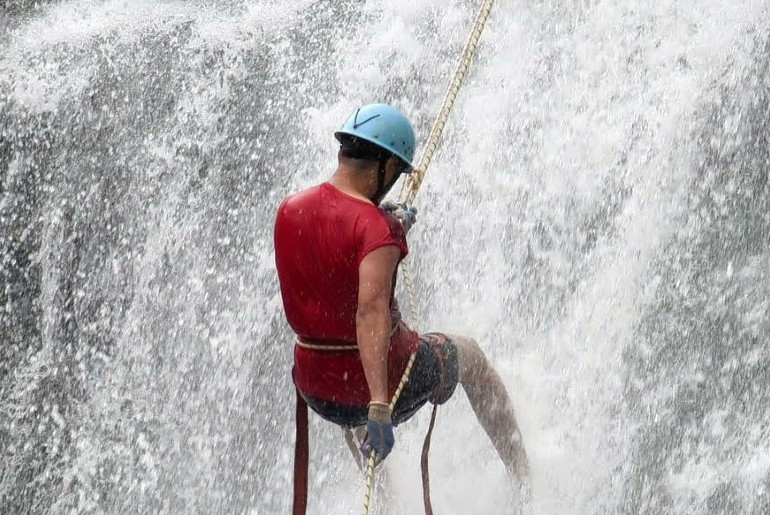 6. Motorboat Ride At Ganapatipule
Less crowded and clean, Ganapatipule is one of the most splendid beaches lying along the Konkon coast of Maharashtra. The town is home to the ancient Swayambhu Ganpati Temple. Along with the scenic beaches, the town offers exhilarating motorboat rides for thrill-seekers.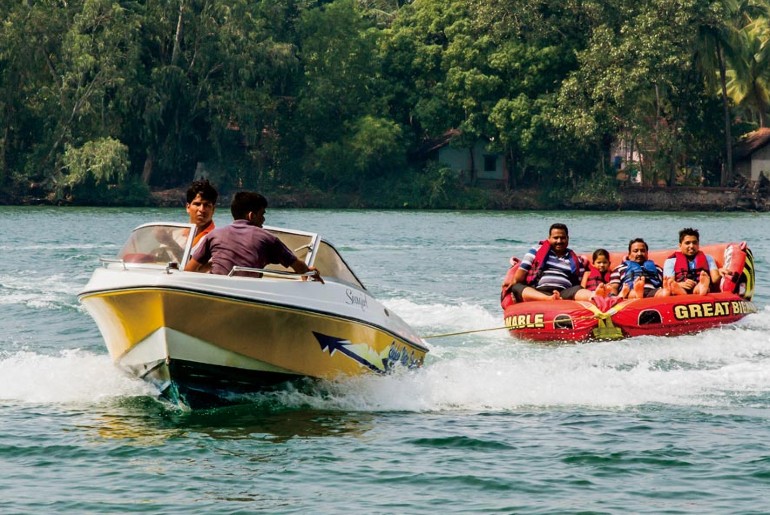 So, ready to satiate your adrenaline rushes, peeps?