If you love sipping on your coffee with a great view in front, then the Rooftop Cafes of Kolkata are the best option for you. The open air cafes in Kolkata are one of the most popular attractions of its food scene. The rooftop restaurants in Kolkata also offer the best dining experience in the city. So if you are in the city, these cafes are a must visit. And to help you with your options, here's a list of the 5 best Rooftop Cafes in Kolkata.
1. Cloud Social
Located in one of the busiest streets in Calcutta, Cloud Social spreads over a huge 17,000 sq ft. It has a total of 300 seats and is best for cocktail parties or birthday celebrations. The whole space is furnished with gorgeous furniture and you even have a Jacuzzi. Isn't it amazing? And cherry on top is Their delectable vegetarian spread. Their unique creation Paan Cigar Roll is a must order. You can also gorge into a variety of other cuisines like Indian, Lebanese and Mexican. Cloud Social also offers a separate smoking section equipped with hookahs. So be sure to have a good time in one of the most hip Rooftop Cafes of Kolkata!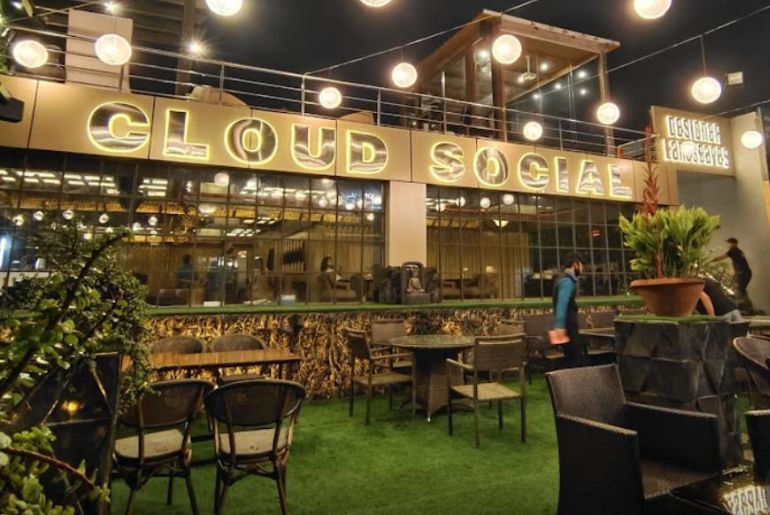 Also read: This Rooftop Bar In Mumbai Is Perfect For A Laidback Sundowner
2. Alt Air
AltAir is one of the first Rooftop Cafes to serve Bite-Size food portions in Kolkata. The cafe is a 90-seater space located on the 20th floor. AltAir is popular as the city's hottest new hangout in Sector 5. Their menu is extensive and offers a variety of bite-size delights. With great city views, this is your newest party destination in Kolkata. And on your lucky days you can expect an in-house DJ, or live gigs in AltAir.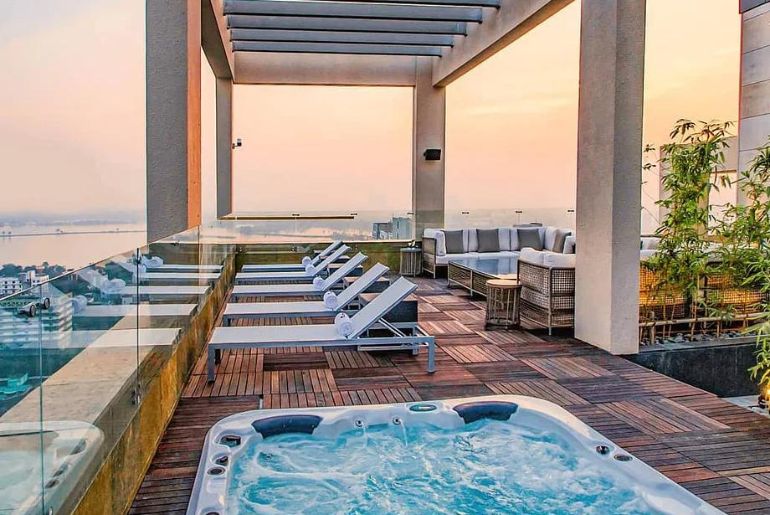 3. Ozora
You will find Ozora on the 20th floor of the Acropolis mall in Kolkata's Kasba area. The most fascinating thing about this place is that it's away from the chaos of the city. This is one of the most spacious Rooftop Cafes in the city. Their terrace skydeck is popular among the youngsters. The cafe also offers an extensive menu. Their seating areas include a plush boardroom, cozy private dining areas, a gorgeous banquet area, and a spacious poolside. The place is best fit for dates or cocktail parties. Their Chef Tania Ghosh is an incredible cook and if not anything, visit for the food.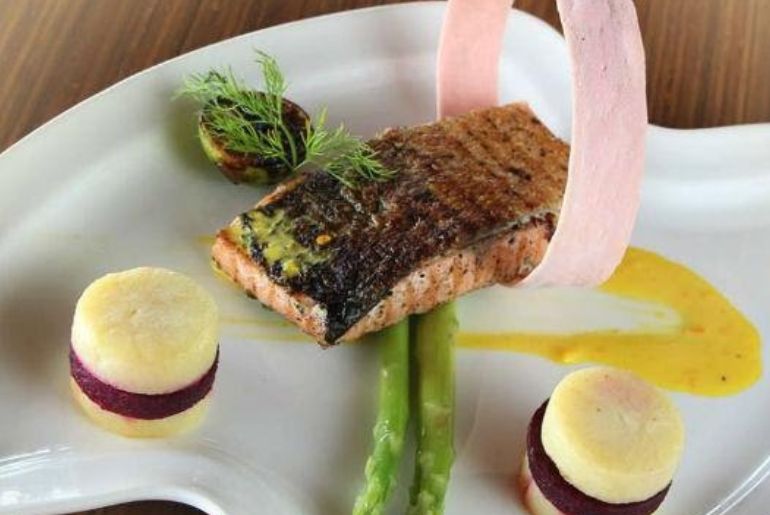 Also read: How To Make Kolkata-Style Mughlai Paratha At Home
4. 31/32
This one is the highest Rooftop lounge bar in the city and is located on the 31st floor of Westin Kolkata. The moment you are inside 31/32, the gorgeous view of the city's skyline will win you over. The white multi-facetted Corian bar is one of its main attractions. And if we are to recommend, visit one of Kolkata's favorite Rooftop Cafes in the after-hours. Their dishes like Barbeque Chicken Wings, Spiced Edamame or the Kosha Lamb are sure to satisfy the foodie in you. And for something sweet, do go for the Hazelnut Crunchy Milk Chocolate Tart.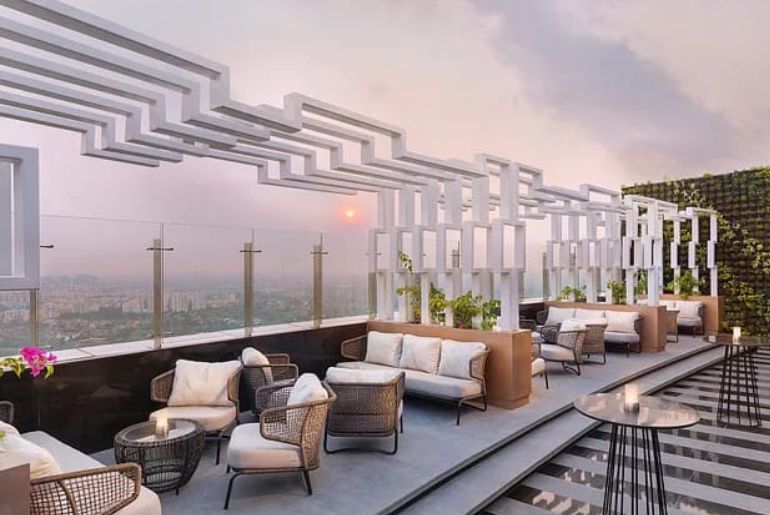 5. Club Fenicia
Club Fenicia overlooks the city and is all about grandeur and luxury. This is one of the best Rooftop Cafes in Kolkata and offers a variety of experiences. Hanging out with your friends at Glint, the luxury lounge with private cabanas is a must. You can also check out their rooftop bar Mist and then head to have a wholesome dinner at Prego. Also here's a tip! Do not forget to order their Asian Wasabi Brownie and Kerala Fried Prawns.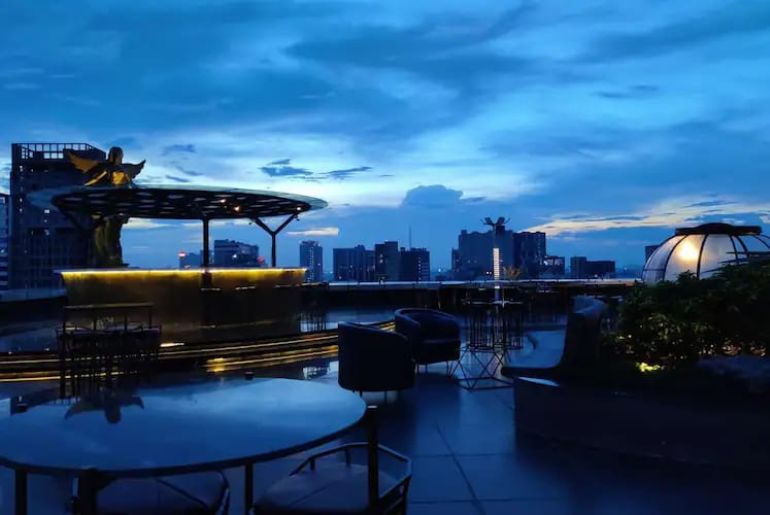 View this post on Instagram