Dubai has a lot of neighbourhoods that are bound to remind you of your home. And one such eatery is the newly opened Al Nawab restaurant in Sharjah's 'Pakistan chowk'. Head here for a taste of authentic Pakistani kebabs and Afghan bread and you're sure to go back asking for more. So, what makes this little gem so special? Read on to find out!
Also read: 5 Places In Karama Every Foodie Will Love (Under AED 100)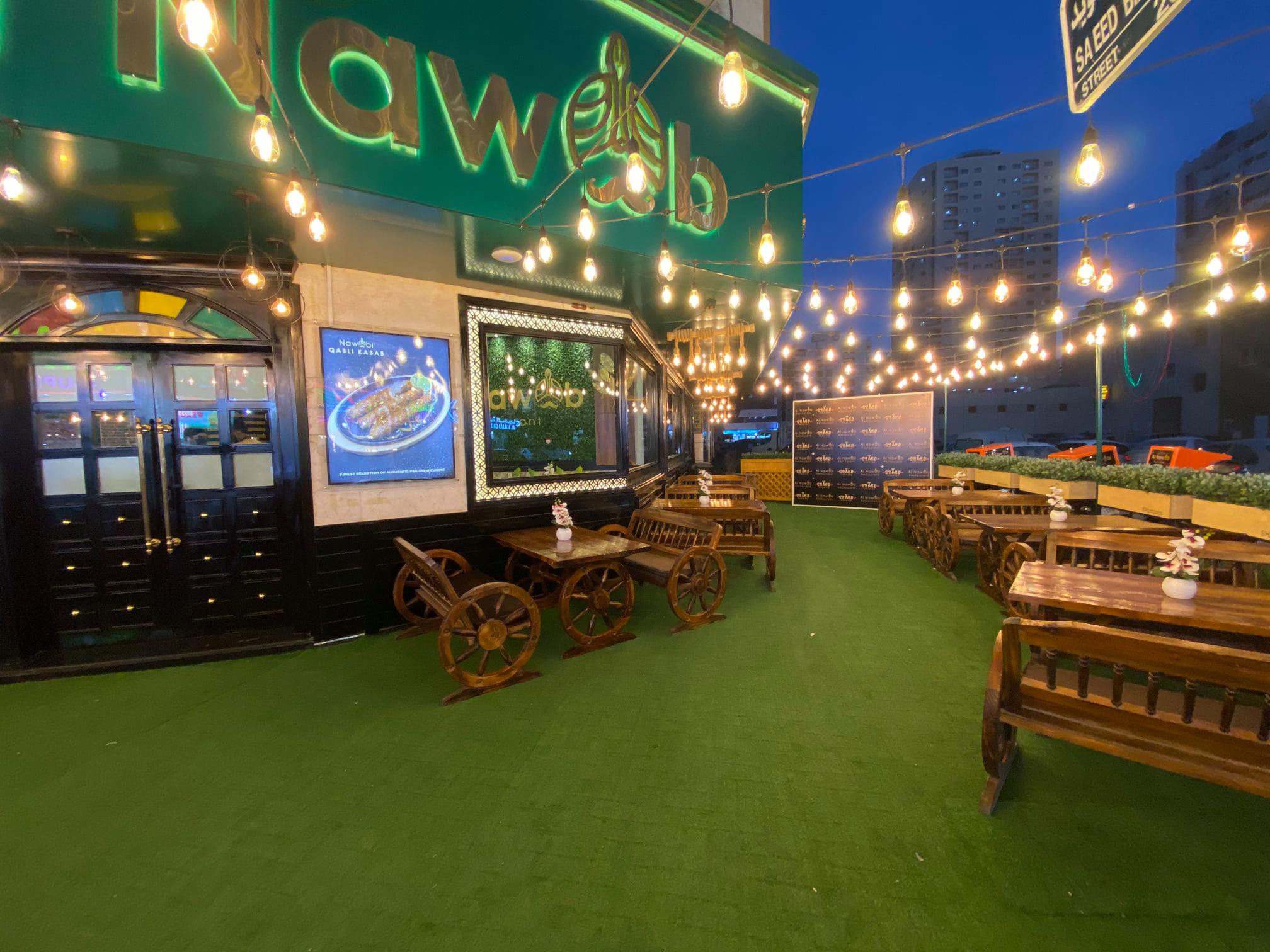 Binge On 10 Different Varieties Of Royal Kebabs
A sea of green welcomes you, as you enter the restaurant. From the upholstery to the interiors and the way the staff are dressed, the restaurant screams greenery in every little way possible. But, wait- what you also don't miss as you enter, is the touch of luxury. True to its name Al Nawab which translates to 'A Noble Man' drops a touch of luxury in its own, sweet way.
The restaurant serves a whole lot of kebabs, barbecues, meat chops, and tikkas. However, the restaurant has foodies queuing for their signature platter- the Al Nawabi Platter.  The regal Platter consists of 10 different varieties of kebabs, all of which are carefully marinated in hand-pound masalas and cooked to perfection.
Also read: Meet Hafeez Al Rahman- The Kebab King Of Sharjah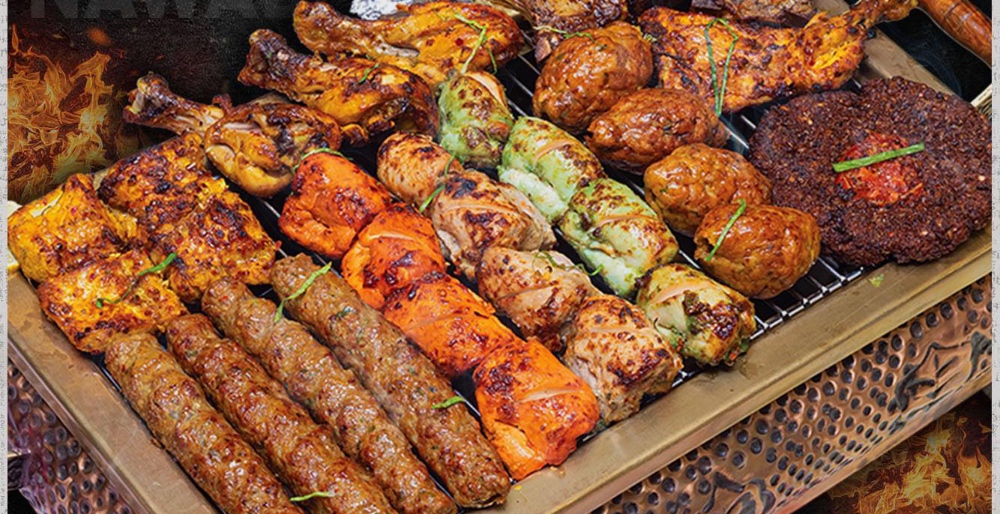 Foodies can binge on 4 Fish tikka, 4 malai goti, 4 green goti, 4 red tikka goti, 3 drumstick tikkas, 1 chapli kebab, 4 seekh kebabs, 4 gold kebabs, 2 chicken tikkas and 3 lamb chops. Well, what's even better is the way in which the whole meal is plated and served. The kebabs are arranged on a royal tray and served with a side of chutneys and salad. Team it with their signature Aghani roti and you're sure not to regret it. Think you can handle this?
The platter costs AED 160 and can be shared between five to six people. And in case you wish to try a slightly smaller platter, the restaurant also served three other versions, which include six to seven dishes.
Besides the kebab platter, the restaurant also serves three different varieties of Afghani barbecue platters, Afghani Pulao, Handi, Karahi, Biryani, Pakistani curries, and Naans.
Also read: This Hidden Gem In Sharjah Serves Mouth-Watering Kebabs For Just AED 3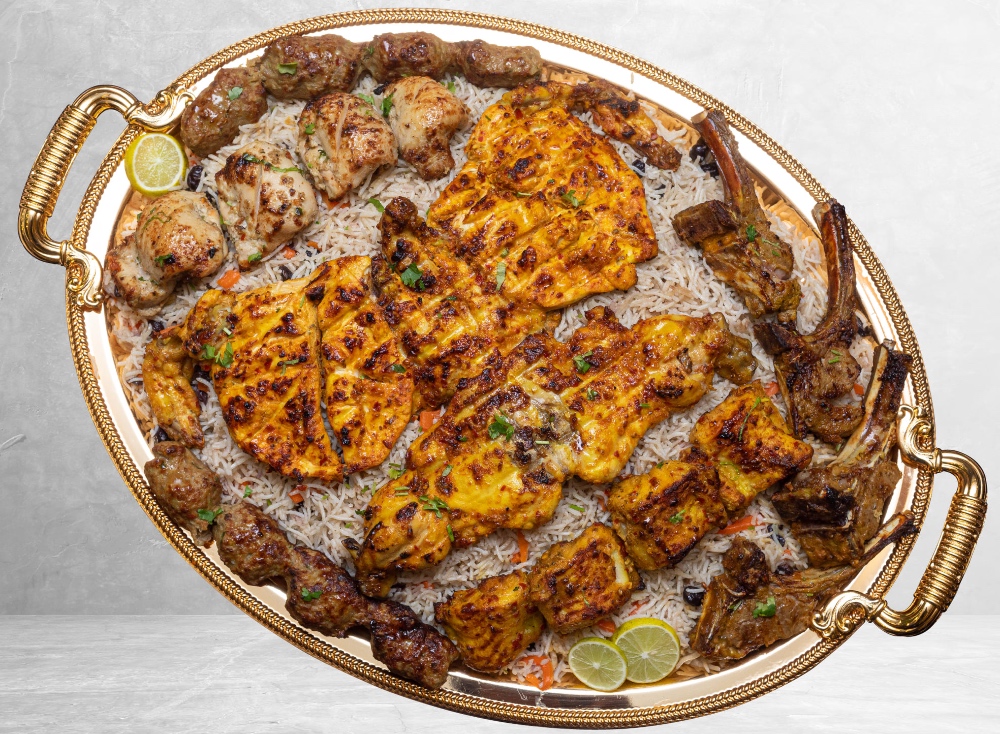 Who's up to dig in?
Deets
Location: Opposite Pakistan Supermarket Mujarrah, Sharjah
Timings: 10 am – 11:55 PM
Contact: 06 – 5333 230, 050 – 505 2116