Under 140 Characters
Cracking it up there with all the style and jazz, it's IIFA 2017 season and the entire Bollywood is in NYC. Let's tell you where they would be seen hanging out! 
How Much Did The Ticket Cost? 
IIFA 2017 is happening at Metlife Stadium and the closest airport to this stadium is Newark Airport. The pre-awards ceremony begin from July 13th and the festivities continue till the 16th. There are only two direct non-stop flights from Mumbai to New York – Air India and United. While the biggies have obviously got a private charter for themselves, the tiny-miny stars would have flown through these airlines. We would like to assume they have travelled by first class 😉 Here's a sneak peak into approximate airfares.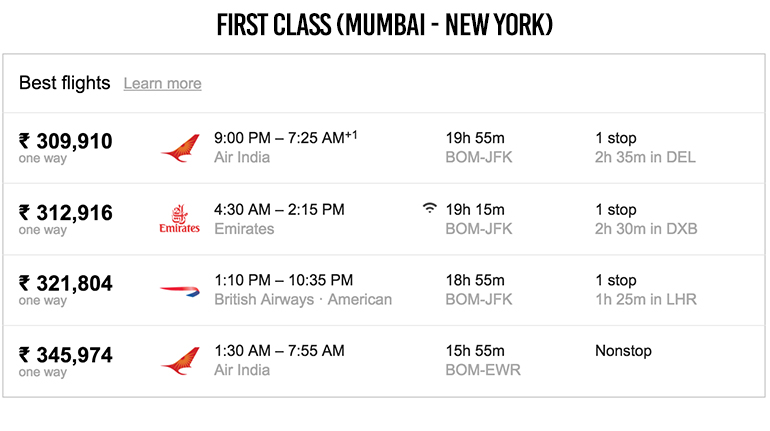 What Are They Going to Be Upto?
1. Eat Like There's No Tomorrow
If there is a God, he surely eats at least one meal in New York. And if I were him, that meal would be breakfast. I mean, come on, where can you find an entire 'bar' dedicated to gazillion kinds of cereal and how can you resist a delicious spread of bagels. And if you do not try at least four 4 NYC pizzas and pick your favourite, you might as well not have visited NYC.
Also Read: 5 Of The World's Most Expensive Restaurants
2. See 
The Iconic Buildings And Monuments
Cliches are called so for a reason. So if you think you can visit NYC and miss out on seeing the must-see attractions like the Statue of Liberty, Empire State Building or Brooklyn Bridge, good luck explaining the reasons to your shell-shocked friends. Besides, how will you indulge in the trademark NYC trip selfies on Instagram?
Also Read: Here's How You Can Make Your Food Look Better On Instagram
3. Take 

In The City Vibe

The melodic rhythm in the chaos is what adds character to NYC. And to best soak in this chaotic vibe, you have got to find yourself in the middle of Times Square or under led-covered towers on Wall Street. If that's not it, hop on the next subway ride and surround yourself by hundreds of passengers who call this crazy city home, each unique in their own way. After all, getting lost is a great way to find an adventure! Don't forget to check out Cielio and Pacha where you're bound to bump into at least one star.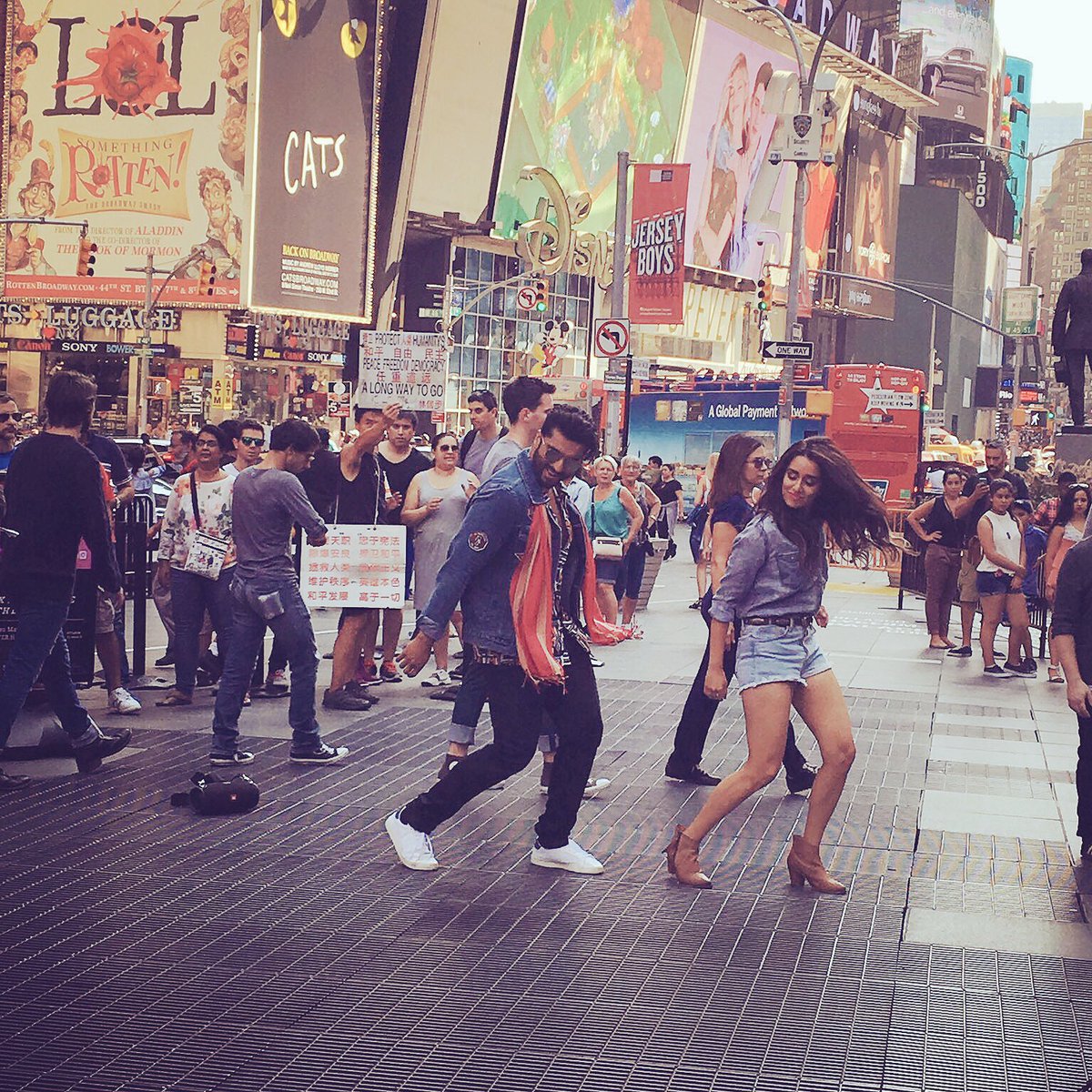 Also Read: #BollywoodTravels: Sushmita, Nargis and Arjun In Monaco, Thailand, Portugal
4. Get Closer To Art
Be it the buzzing streets of Broadway or the quaint alleys of Metropolitan Museum of Art, NYC has something to enchant every kind of art lover. It is in this city that you will find some of the most iconic comedy clubs that have given birth to the likes of Russel Peters. And if you're not in the mood to really pursue art, just make a quick stop to catch amazing street performances and wall art near and inside subway stations. Your mind is bound to be blown!
5. Park Some Time Aside To Relax In NYC
Spanning over 843 acres of land, Central Park, NYC's well-known attraction is larger in size than the Principality of Monaco. It is also one of the most filmed locations across the world. Spend an evening relaxing on one of the 9000 benches in this park, watching the locals and tourists trying to find their own corner of interest and solace. Or head to The High Line, an elevated railroad track converted to a walking park, offering panoramic views of the Hudson river and the famous Manhattan Skyline.
Your #BollywoodStalker has got only this for now. But stay tuned for more updates and NYC IS CALLING YOU! GO!
Also Read: #BollywoodTravels: How To Do Miami Like PeeCee
LIKE Curly Tales on Facebook | Instagram | Twitter
You can subscribe to our newsletters.