Team Curly Tales recently went on to explore the lanes of Mumbai's Churchgate with popular actor Boman Irani. And guess where the 62-year-old actor took us to. He took our team to the iconic K Rustom's ice-cream parlour which is known for its scrumptious ice cream sandwiches. The shop dates back to 1953 and is run by the Rustom Family. Boman Irani ordered pista ice cream sandwich from the shop and our CTO Kamiya Jani ordered a walnut ice cream sandwich. The actor stated that his grandchildren frequent the shop, as did his father-in-law.
View this post on Instagram
Also Read: Boman Irani Still Shops For His Wife; Confirms Has Bought 100% Of Her Sarees By Himself
Try Different Varieties Of Ice Cream Sandwiches At K Rustom's
At K Rustom's, one can relish ice cream sandwiches in a variety of flavours like Toffee Crunch, Nescafe, Roasted Almond Crunch, Walnut Crunch, Kesar Pista, Rum & Raisin, Choco Cherry and Anjeer. The place is a haven for soaking in seasonal flavours too. The ice cream parlour is nestled in the Brabourne building, right behind the Brabourne stadium and school spots. The ice cream sandwiches at K Rustom's are not only delectable but are pocket-friendly too.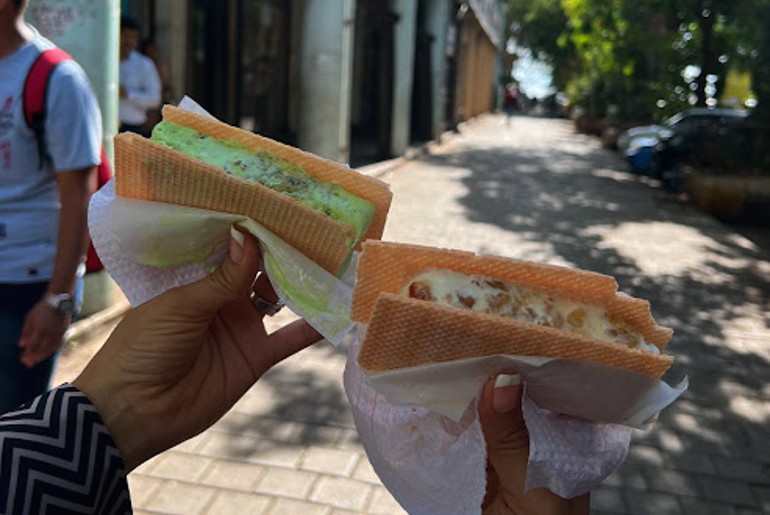 Also Read: Boman Irani Used To Charge ₹3000 Per Photo Session As A Photographer
Maintaining Legacy For Over 6 Decades!
With exceptionally good taste and high quality, K Rustom's has maintained its legacy of ice creams for over six decades now. The shop isn't a fancy one and looks more like a hole in the wall. But over the years, it has earned laurels by word of mouth. Patrons who stay outside Mumbai often pay a visit to the shop whenever they are within the city.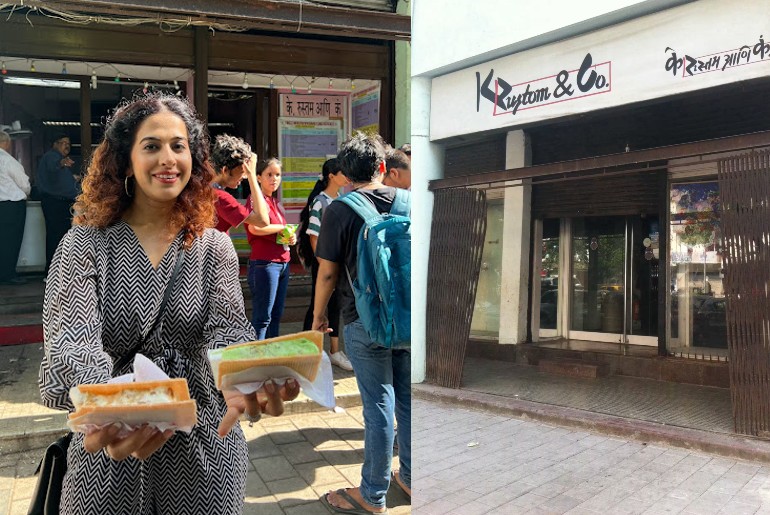 K Rustom's is a name associated with the emotions of every ice cream lover in Mumbai. The little place has a tinge of heritage coupled with a cheerful vibe.
Address | 87 Stadium House, Veer Nariman Road, Opposite Ambassador Hotel, Churchgate, Mumbai