Student life can be tough when you have to rely on pocket money from your parents. North Delhi is always buzzing with college students with ample of food options for these students to grab a quick bite from. We give you a list of some of the best budget-friendly cafes where the students can afford their favourite meal after college hours and sit and bond over food.
1. Yolo 21, Hudson Lane
This cafe is loved by all looking at the sticky notes people leave behind with words of appreciation. The cafe has a wooden decor with pictures of legends like Julia Roberts, Sunita Williams and Kishore Kumar framed on the walls. The menu comprises of Italian and Continental cuisine featuring dishes like Yolo 21 Pizza, Spaghetti Pesto Pasta, and Banoffee Pie.
Address: 2522 Ground Floor, DU, Hudson Ln, Police Lines, GTB Nagar, Delhi, 110009
Phone: 011 4709 2424
Cost for two: ₹500 (Approx.)
2. Big Yellow Door, Vijay Nagar
The Butter Chicken Pizza here is irresistible and the vintage decor will make you swoon. It has minimalistic interiors that looks every bit like clandestine. The dim lights and the soothing ambiance are perfect to unwind over lunch with your friends. Try the signature BYD cheese 'BOMB' burger and Baked Cheese Nachos.
Address: 2521, 2nd Floor, Kingsway Camp, Hudson Lane, Delhi University-GTB Nagar, New Delhi
Phone: +91 9717392123
Cost for two: ₹600
3. Ricos, Kingsway Camp
Another famous food destination, this place is always crowded and long ques are expected outside the cafe during lunch hours. It has a very college-canteen like vibe with rustic interiors, graffiti walls, and bookshelves as a major attraction. Try their White Wine Risotto, Waffle Sundae, and Caesar Salad.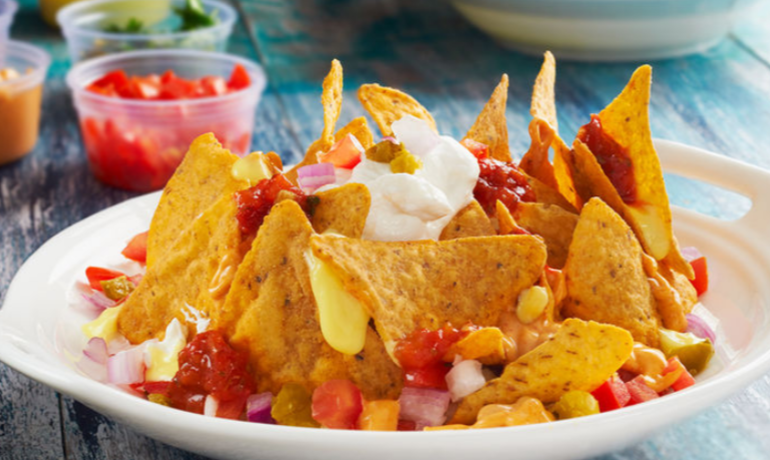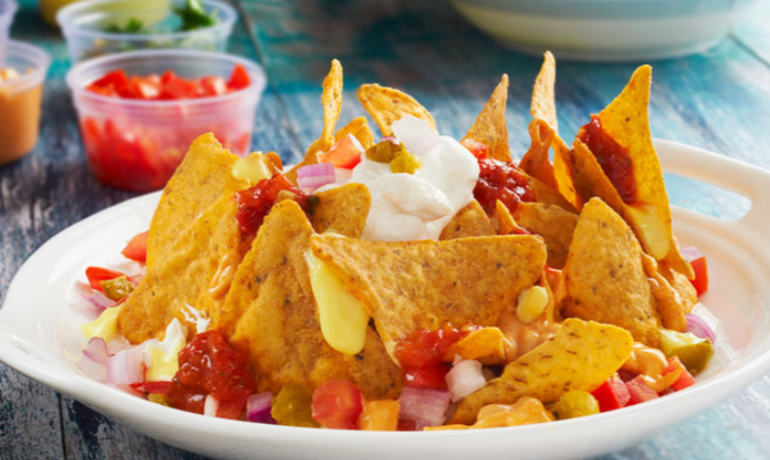 Image credits: ZomatoAddress: 2526, First Floor, Above CCD, Hudson Lane, Kingsway Camp, New Delhi, Delhi 110009
Phone: 011 33105816
Cost for two: ₹500 (Approx.)
4. QD's, Kingsway Camp
Another popular hub that stands out from the rest for its signature Tandoori Momos and Crispy Chilli Potatoes are to die for. The plateful of momos come with a rich filling inside that tastes crispy and delicious and makes this place a major hit. Everyone who lives around the North Campus, this place is a must visit this place.
Address: A-47, Guru Nanakpura, Near Nirman Vihar Metro Station, Laxmi Nagar, New Delhi
Phone: 011 33105434
Cost for two: ₹600 (Approx.)
5. Echoes
The entire restaurant is run by people who have a hearing disability which makes it even more unique and worth it to go to for a meal while you learn about sing languages. They have visual signs and symbols all over the restaurant to provide visual cues. You can expect great food service and scrumptious food, one must try the Veg Thali and Tandoori Momos.
Address: 2522, 2nd & 3rd Floor, Hudson Lane, Delhi University-GTB Nagar, New Delhi
Phone: 011 30806417
Cost for two: ₹600