Under 140 Characters
Get your dose of calories at the Brew Corner by indulging in one of the most sumptuous dessert, the Calorie Bowl in Vasai, Mumbai.
What Is It?
The Brew Corner is a famous pit-stop to satiate all your sweet cravings. Known to also serve the tallest dessert in Mumbai, their Everest dessert has gained quite a spot amongst many in Vasai. This time we're eyeing the calorie bowl that comes with delicious ingredients for a sweet tooth.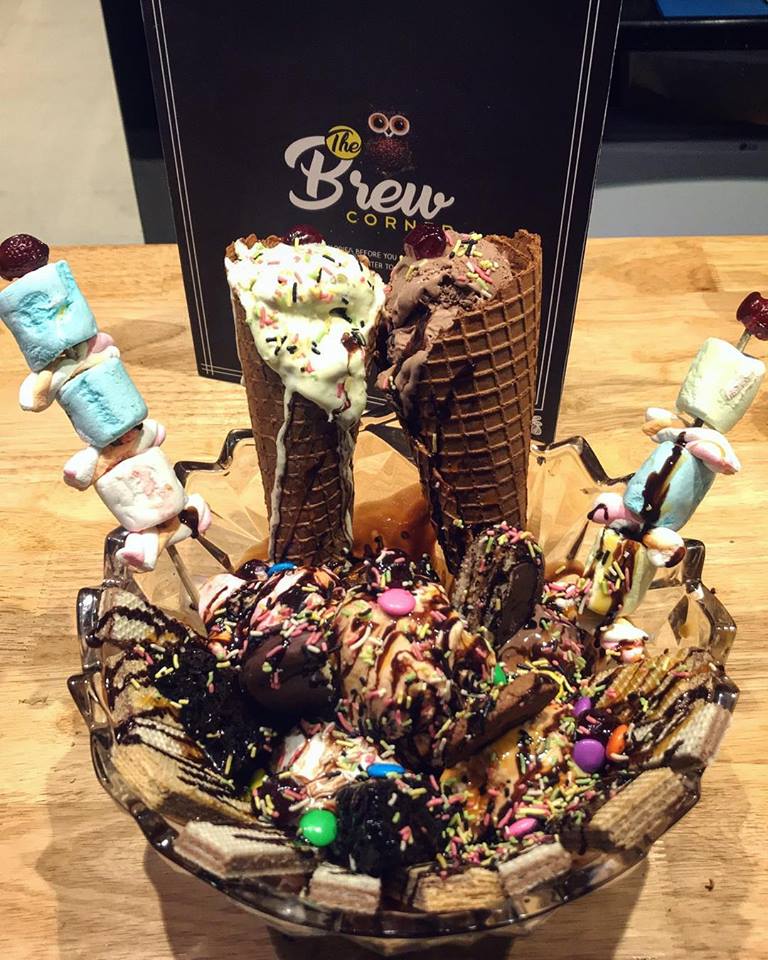 What's In It?
This dessert bowl is divided into two portions, one in the small portion and the other is a double of that. It includes marshmallows, ice cream, wafers, chocolate, sprinklers and lots of other toppings.
Deets
Address: The Brew Corner, 5 & 6, Emerald Wing, Near GG College, Vasai, Mumbai
Phone: +91 7798040046, +91 9765827497
Approx cost: ₹650 for two people