Under 140 Characters
Try One O Eight Cafe, Pune which provides lattes in a quite healthy way, in green, golden and pink color.
What Is It?
One O Eight Cafe, Koregaon Park, Pune, is a small cafe which has a specialty in providing colorful, mesmerizing, mind-blowing and most important of all a Healthy Latte. Also the food here is quite healthy. The breakfast bowl options are the Dragon smoothie, Cacao Berry smoothie bowl, Pink Passion smoothie bowl and Granola. Other breakfast options are, poached eggs on Pesto, Gruyere omelette and Ricotta pancakes.
Also read: Street Meat In Koregaon Park Serves Prawns In A Waffle And Thai Chicken Gol Gappas
Various toasts, Brushetta, Green protein bowl, salads, patties and rice items are available too. For lunch and dinner, curries, pasta, bread items are available too. Various healthy juices can be combined with your meal.
Also read: Arkie's Born Bakers Provides The Best Cakes And Confectionery In Pune
What's Unique?
The colors in the lattes are completely organic. The Green/ Matcha one is prepared with a help of green tea powder added to the base. So all health freaks and green tea lovers, you must definitely not miss on this one. The next Pink one is due to the addition of the healthy beetroot juice. Finally, the Golden one is because of the adding turmeric. Turmeric has an anti-oxidative and helping in aiding the healing process. Al the lattes are extra thick and creamy which adds on to the taste and flavor.  So all Latte lovers, you must definitely not miss this unique opportunity.
Also read: Make Your Food Time Funky And Colorful At Polka Dots Cafe In Pune
What To Drink?
Other than the lattes which is a must try, juices like 3 mint(peppermint, spearmint, field mint), 3 ginger(ginger, turmeric, galangal) can also be given a shot. Revitalize containing the ginger, cinnamon and cardamom is a healthy option too helping to detox your body. Vanilla Chai is something unique, which has organic caffeine free ingredient with cinnamon and cardamom.
Also read: Make Way For One O Eight Cafe's Ricotta Pancakes In Pune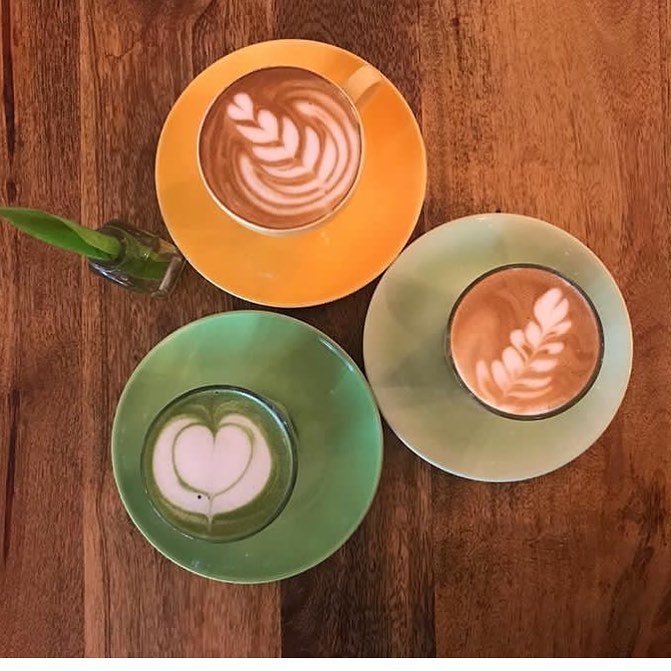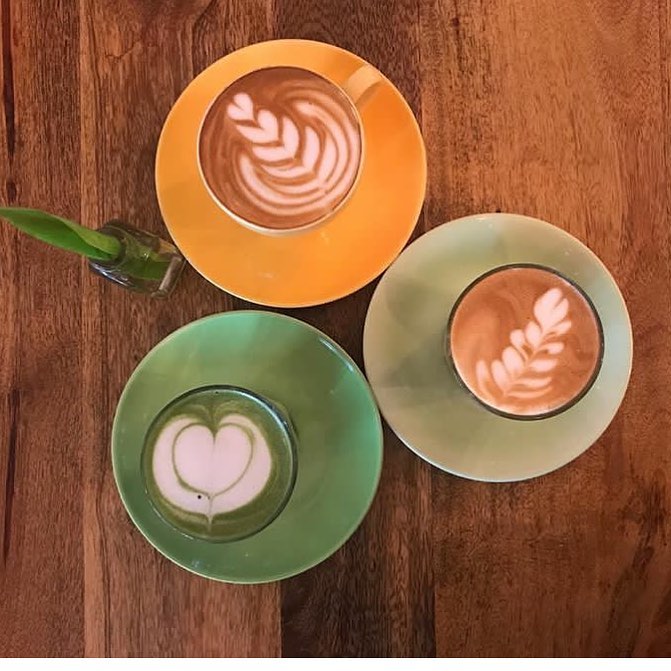 Deets:
Address:  Precious Gem Apartment, Lane Number 6, Meera Nagar, Koregaon Park, Pune, Maharashtra 411001
Contact No: +91 9011804770
                      +91 7875757507
Working Hours: 7 Am to 10 PM
Average Cost: ₹850 for two people
LIKE Curly Tales on Facebook | Instagram | Twitter
You can also subscribe to our newsletters