Think Cannes, and nothing but the fancy International Film Festival comes to our minds. You might believe that the city swarms with tourists throughout the year. But, on the contrary, it remains quiet and hosts travellers mostly during summers. This quaint city sits by the stunning Mediterranean coastline with the La Croisette promenade for visitors to enjoy a peaceful stroll and soak in the summer air.
When we arrived in the town a couple of weeks ago, we realised Cannes is more than glamourous stars and celebrities walking the red carpet and a sea of photographers waiting to capture their perfect shot. Instead, it woos you, embraces you and makes you fall in love in ways you can only imagine!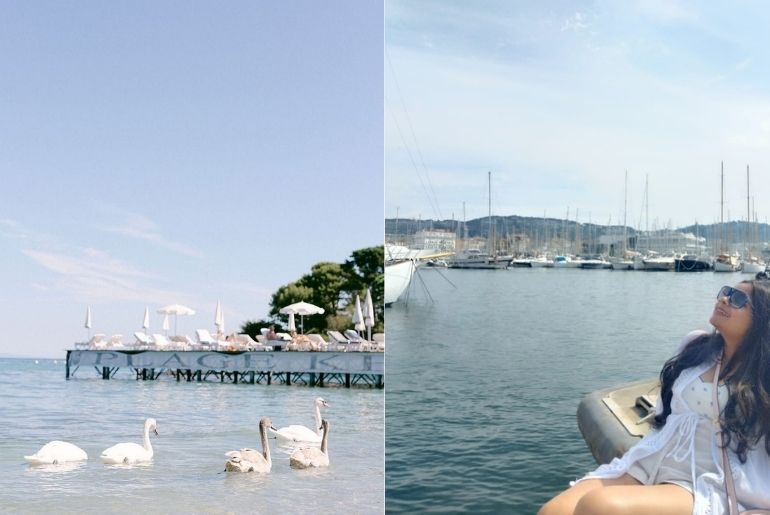 The otherwise quiet city bustles with tourists during the Cannes film festival. The vast heritage properties with pretty views, clean public beaches, luxury hotels, global brand showrooms and gorgeous cafes entertain guests in prolific ways. The city's luxury, natural beauty, and elegance only leave you craving for more.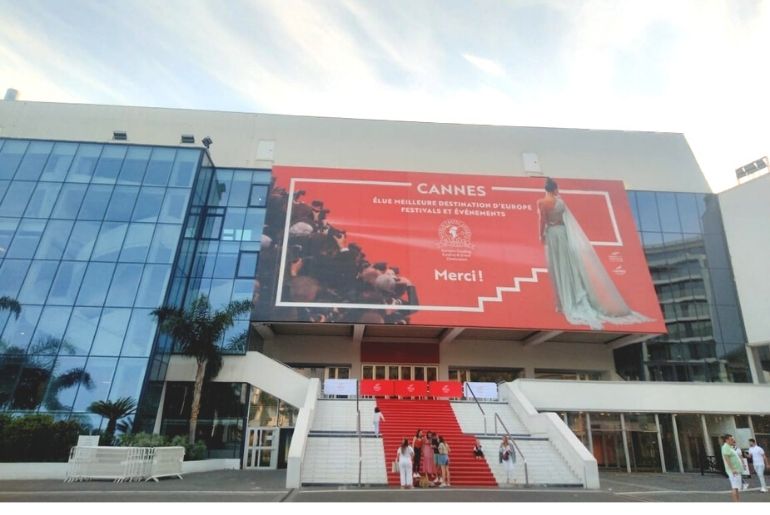 Witness The Prettiest Views At Cannes – Old Town
Besides the scenic promenade, Old Town is one of the oldest neighbourhoods in Cannes that offers the most majestic views of Cannes. Located on a hilltop, Old Town has a castle and a chapel. One needs to climb over 100 steps to reach Old Town and witness the panoramic view.
Another excellent place for splendid views is the Forville Market, which gives an overview of the La Croisette, the entire town, the Mediterranean sea, and beyond.
Also Read: India Chosen As The Official Nation Of Honour At Cannes Film Market This Year
Wine Tasting In Cannes
Would it be fair to visit France and not taste some fine wine? Head to Île Saint-Honorat to taste the best variety of red and white wines.
Other Must-Visit Destinations From Cannes
Antibes is a resort town that will make you fall in love with its intriguing past and mesmerising beauty. Once there, apart from chilling at its clean, rocky beaches, it would be best to visit the Archaeology Museum in the 17th-century Bastion St. Andre and learn about its heritage.
View this post on Instagram
We can only say, Cannes is undoubtedly a holiday destination you must visit once in a lifetime. And if you do fancy a luxurious vacation, Cannes can NEVER be a disappointment.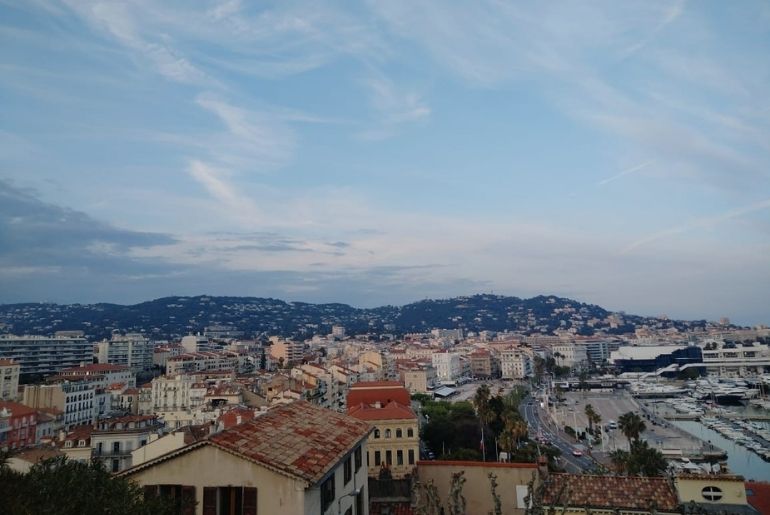 Here's What You Need To Know!
Plan a vacation during the summers. It is the best time to be there. To reach by air, take a flight to one of the nearest big airports, Nice Côte d'Azur Airport, situated around 24 km from the city. In addition, there are rail services in and around the city that connect to Italy's Ventimiglia and Milan. For those who want to travel by road, bus services are also available at the Gare Routière de Cannes near the Town Hall.
Let us know if you plan a holiday in Cannes very soon!
Also Read: Deepika Padukone, Pooja Hegde Pics From The Stunning Beaches Of Cannes Are Giving Us FOMO