Always wished to be a part of Willy Wonka's magical, dessert filled world? Well, get prepared because all your dreams are about to come true! Pack your bags, and head over to Manila in Philippines to witness the world's first ever, and most spectacular Dessert Museum! This 12,000 sq ft. museum, boasts 12 deliciously decorated rooms, promising a sugar-filled experience.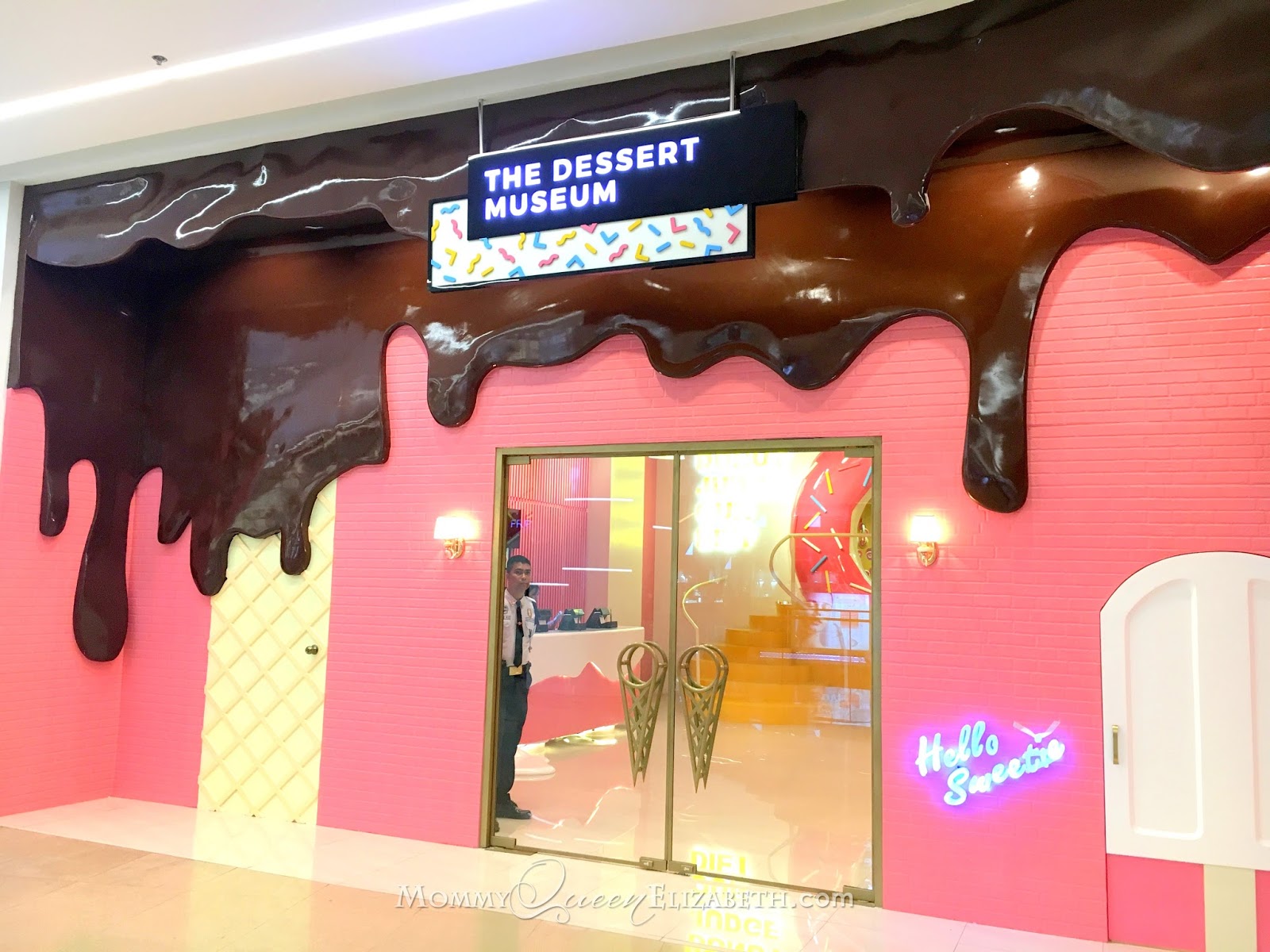 Each room offers a one of a kind experience, and presents you with ample opportunity to click loads of amazing pictures to amp up your Instagram feed. If you are already intrigued by the idea of this one of a kind dessert museum, then let us take you on a tour of the 12 rooms to help you understand the museum better.
1. Donut Room
Remember the tempting pink icing donuts Homer Simpson used to indulge in? Well, here is your chance to enter a room with those drool-worthy hanging high and low from the ceiling. And that's not even the most interesting part! The entrance of the room is as sweet as the room itself. You can enter the room by sliding down a sprinkle slide and then through a Donut Hole.
2. Marshmallow Room
The second room to fall on our Dessert Museum tour is the Marshmallow Room. Surrounded by giant marshmallows from all sides, the room has a huge cloud of fluff hanging from the ceiling, looking like a huge cloud. Wait, that's not it. Treat yourself to free marshmallows and dip it in fondue of different flavours!
3. Candy Cane Room
Next up is the Candy Cane Room. This room is full of candy cane groves, in stripes of pink, white, and blue. Let the child in you lose as hidden amidst the candy cane groves is a see-saw. It will instantly take you hopping down the memory lane. Don't forget to fill your pockets with loads and loads of candy canes.
4. Ice Cream Room
Any ice cream flavour you would have ever dreamt of can be found in this Ice Cream Room. Get your hands on the ice cream flavour of your choice and get the perfect picture capturing the inner kid in you. This room also has a picturesque hot air baloon, that has an ice cream cone in place of the basket.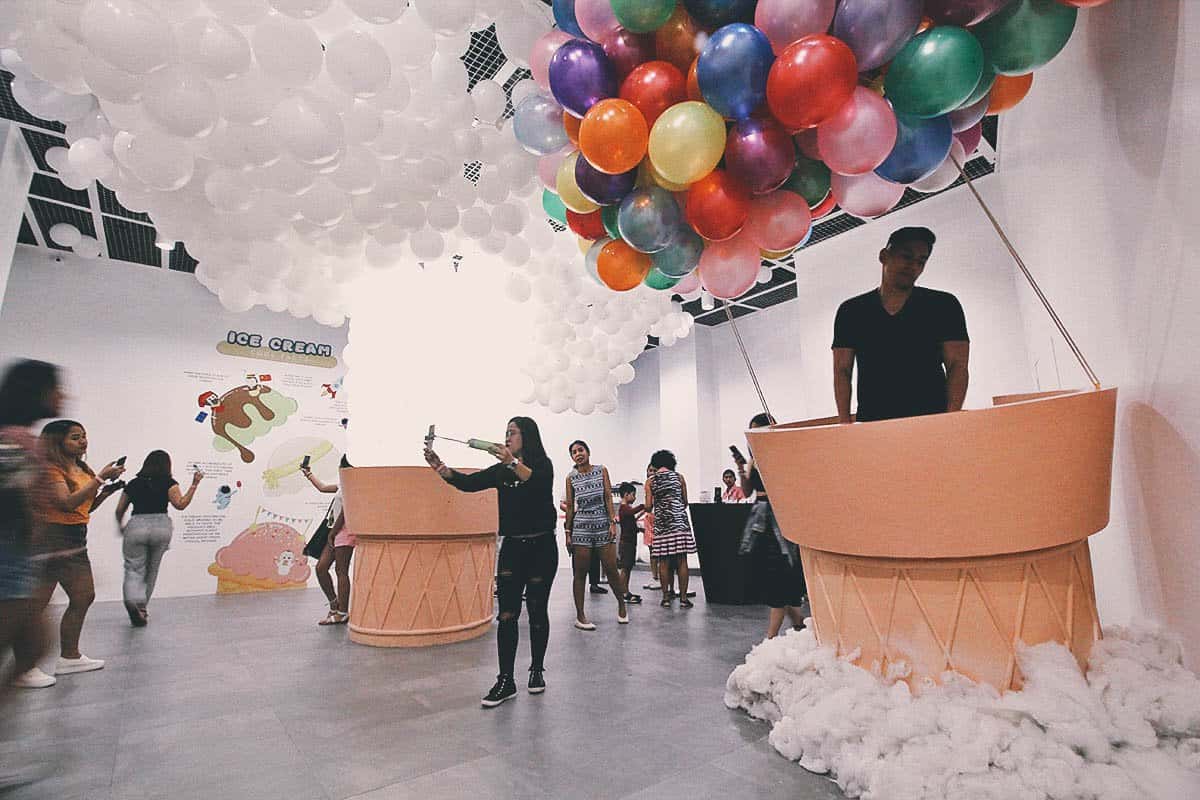 5. Bubble Gum Room
Here is your chance to live inside a huge bubblegum! The room has floating and spinning balloons in different sizes and colours, and a gum-ball machine bouncy house. Trust us, you'd want to live there forever.
6. Gummy Bear Room
Ever dreamt of hugging a giant gummy bear? Well, here you can! Submerge yourselves in bathtubs felled with endless gummy bears, or end up cuddling with just one single, huge one.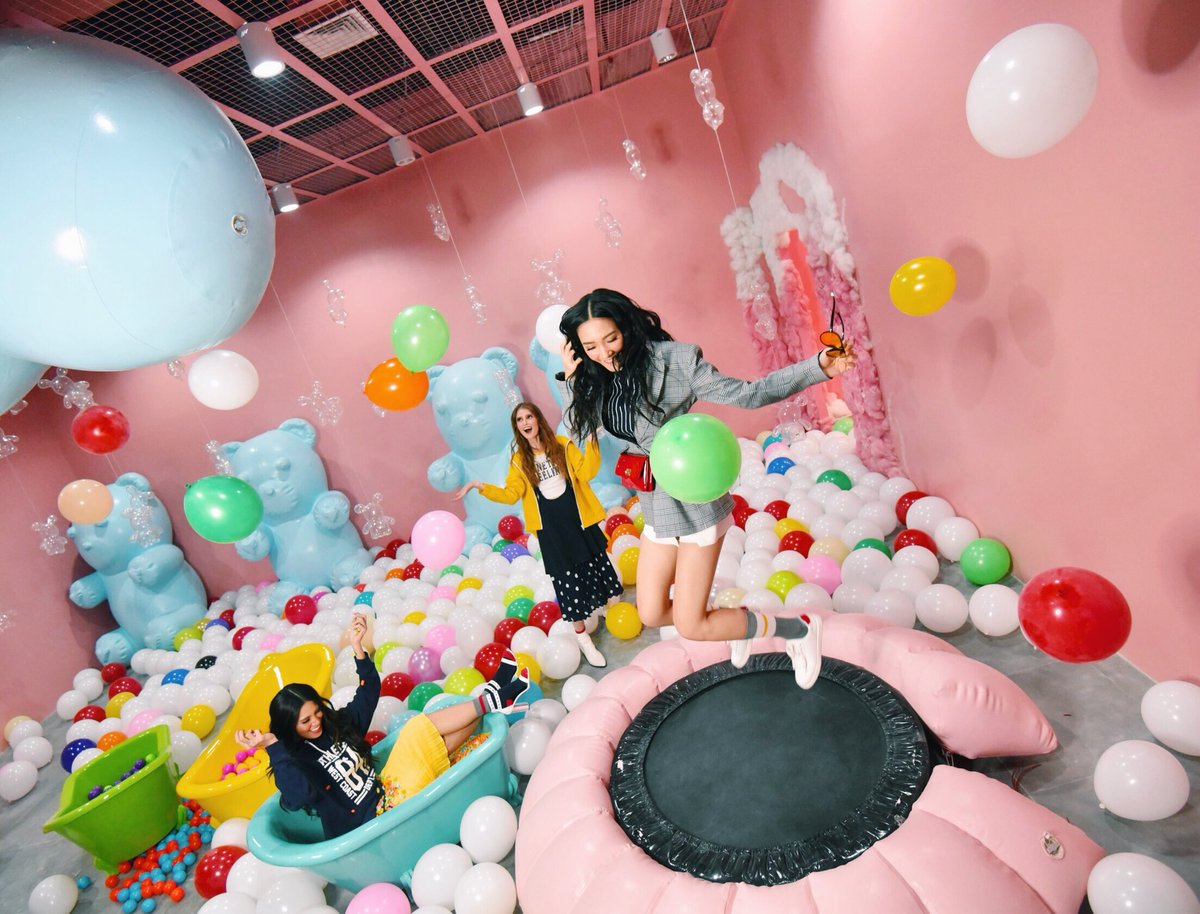 7. Cotton Candy Room
Another reminiscent of them good old childhood days, everything in this room is pink in colour. The walls are adorned with pink clouds and you can bite into as much as free cotton candy as you like.
8. Cake Pop Room
The next room in our 'Dessert Museum' tour is the Cake Pop Room. Taking our favourite dessert to a completely different level, you can sit on giant cake pops for that perfect Instagram moment. Also, bite into cake pops of your choice. Choose from a range of colours and flavours and trust us you'll be spoilt for choice!
9. Banana Beach Room
Move over old sandy beach, and head over to this one of a kind Banana Beach Room. In this room, not only you can gorge on all those scrummy banana flavoured candies and even slide down one of their Banana slides.
10. Bewitched Bakery Room
Head over to this room to be surrounded by huge pop tarts, and rainbow cakes to be a part of the dreamland birthday party you have always dreamt of! Don't miss out on the Birthday Cake Slide!
11. Macaron Tea Party
Always wanted to be a part of that fairytale tea party, then head over to the Macaron Tea Party Room, and get clicked with giant tea cups, and pastel large pastel macarons.
12. Pinata Pit
Head over to this room to experience a carnival with Pinata carousels and stalls offering delicious mango treats.
Well, we just cannot stop thinking about this magical dessert world and can't wait to be surrounded by all things sweet. Head over to the dessert museum, and get ready to watch all your childhood dreams come true.
Deets:
Address: Dessert Museum, G/F, S Maison Mall, Conrad Hotel Manila, Mall of Asia Complex, Pasay City
Timings: 10:00 am to 9:00 pm
Ticket price: $15 ( Rs 1,035)