Sangeetha Veg Restaurant is one of the most iconic restaurants in Chennai. People of Chennai love to hang out and relish yummy foods from this eatery. This place has a loyal customer base and they are pouring their love into this place for many years. 5 outlets of Sangeetha are now rebranded as 'Geetham' since 1 June 2022. Geetham is now aiming to conquer everyone's taste buds in India and overseas by serving the most lip-smacking ghee podi dosas.
Chennai's All-Time Favourite Sangeetha Is Named Geetham Now
5 outlets of Sangeetha in 100 Feet Road, Navalur, T Nagar, Medavakkam, and Thoraipakkam are 'Geetham' now. Geetham is an F&B chain and now they are working to rapidly spread more outlets everywhere. The brand is working and associated with Sangeetha for over a decade. They are together since 2009 and now they stepped into a whole new journey of rebranding the restaurant and establishing the name outside Chennai.
Also read: KFC Launches KFC Conscious, A Sustainable Outlet In Chennai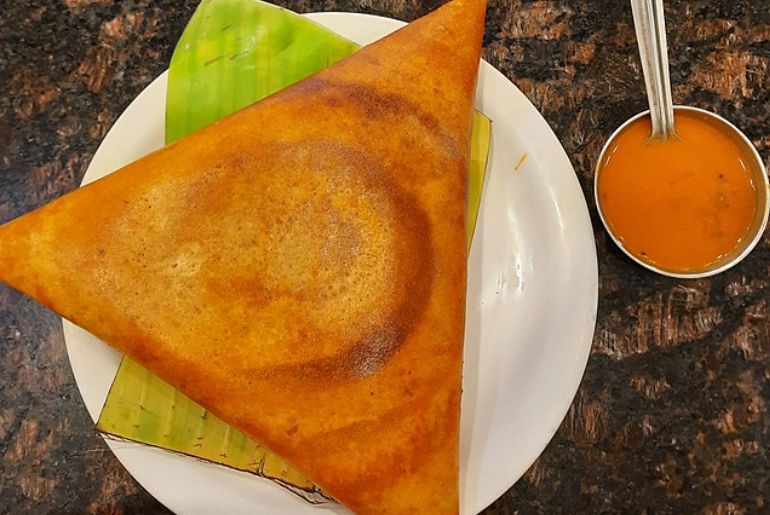 Geetham is opening outlets in various TCS branches and companies. In fact, they are in talks with more such companies in this sector to expand the business widely and open more and more outlets. As per reports, they are aiming to settle 15 Geetham outlets all over India and globally in just a year and a half.
Also read: This 95-Year-Old Rose Milk Shop In Chennai Run By 3 Generations Of A Family Has Served Celebrities
The Ambience & The Taste Will Be The Same
Murali N Bhat is the managing director of Geetham and he shared that the taste of Sangeetha is not going to change. As reported by 'The Hindu', he mentioned this in the discussion quite a few times. Murali said, 'Only the name has changed. Everything else remains the same'. He also added, 'We have a loyal customer base, for whom the ambience and taste will be the same'.