Under 140 Characters
It's time to join us for a culinary journey across Pan-Asia with China Bistro's new menu as they have introduced innovative fusions of different cuisines with a twist! 
What Is It?
Take a trip across Pan-Asia with China Bistro's new menu that brings the essence of authentic Chinese cuisine fused with other flavors from across the continent in all it's aesthetic glory right to your plates. The new menu has been designed to keep 3 aspects in mind –  taste, appearance and aroma. The new menu has introduced a fusion of other Pan Asian cuisines like Korean, Thai, Indonesian, Japanese with the Chinese cuisine. It focuses on special dim sums and grilled dishes which has exciting ingredients such as the very exotic Squid Ink, Tobiko(Caviar), Mascarpone Cheese, Chinese Pickled Mustard Leaf, Palm Heart, Matcha Powder and much more incorporated in healthy and exciting recipes. The ingredients are introduced keeping in mind not only the health element but also to create lightness, balance and simplicity while keeping intact the appealing nature of the rich cuisine.
Also read: 5 Gujarati Thalis In Mumbai That You Should Definitely Try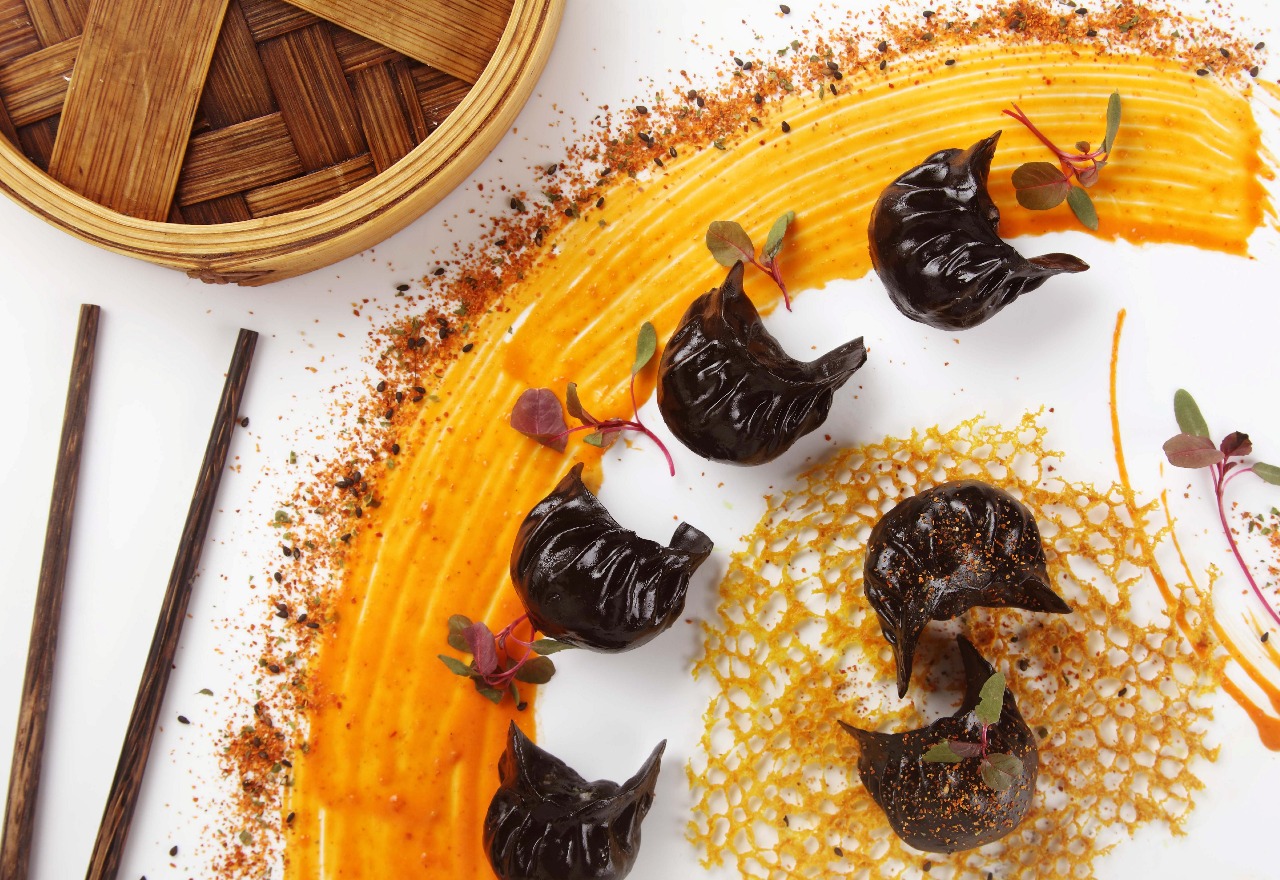 What To Eat?
You can start off with Spicy Tom Sam Salad or Rojak, move onto the soups with Eight Treasure Soup, Laksa Soup or others that might have taken your attention. Dig into some Asparagus or Prawn Tempura Sushi Rolls. In mood for some Baos? Why not try our Vegetable Black Bean Bao Pocket or Urumqy Lamb Bao Pocket. The piping Pak Choi and Shiitake Dumplings,Three Lung Har Gow or Lobster Dumpling with XO Burre Blanc sauce are waiting for you. Planning on starters? The Crispy Lotus Stem with Black Pepper and Curry Leaves or Smoked Duck Breast in Keong Style will surely won't disappoint. The main course is as tempting, with dishes like  Veg Croquettes with Cantonese Soya Chilli, Lamb Shank in Rendang Curry or Hot Pot Hunan Chicken as options. End the meal with a scrumptious dessert like Buddha's Fu, Darsaan Cheesecake or Green Tea Tiramisu with it's creamy and cheesy texture that will just melt in your mouth.
Also read: Get Your Fix Of Barbecues, Seafood And Cocktails With House Of Lloyd In Mumbai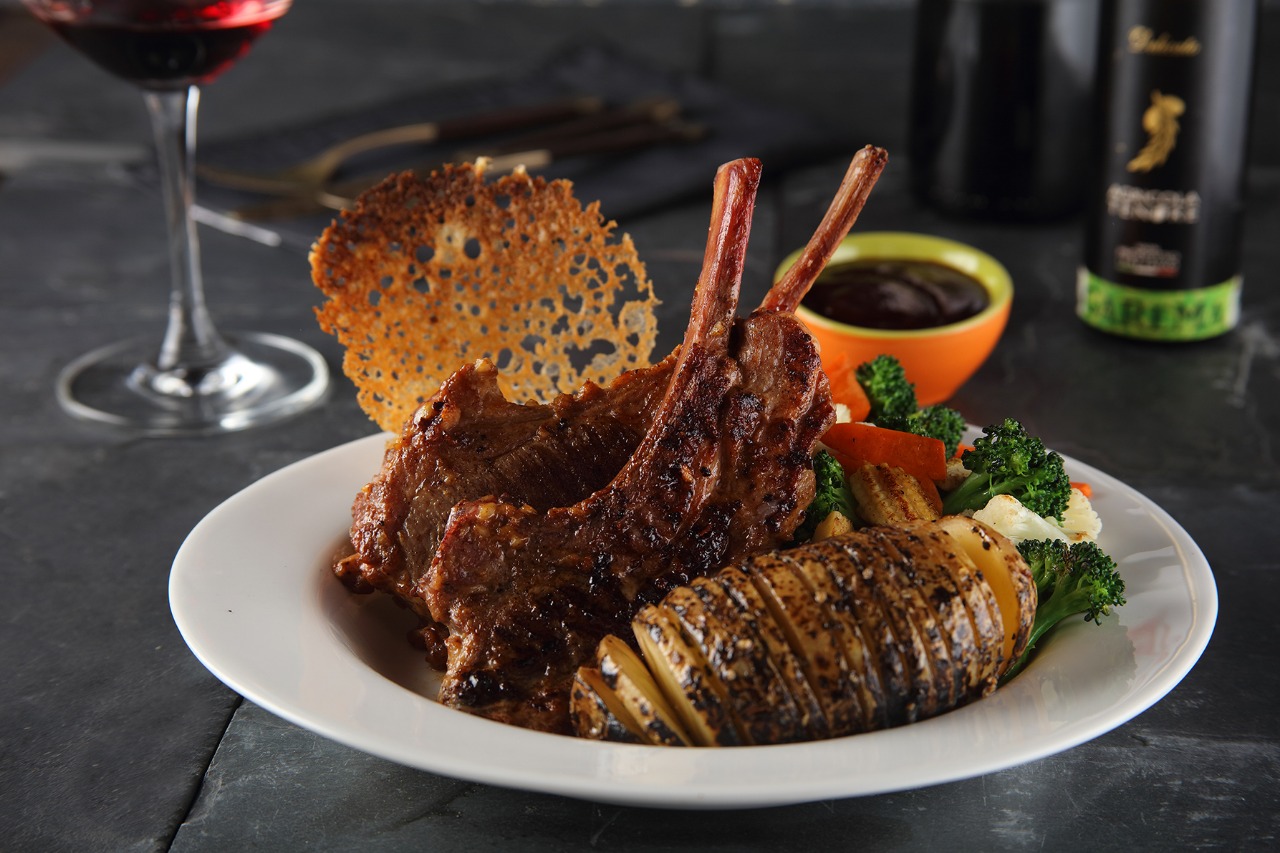 What To Drink?
Your meals can't be incomplete without your poison. If you are out for some fun, go for their in-house mixes with Oriental Toxic Teas like Toxic Green Tea or Orange and Purple Basil Tea. You can even try their cocktails like The Great Wall, Pomme's Cup, Wild China, Tea Ceremony and their other mixes that will go perfectly well with your food. Don't forget to try out their signature drinks like Midori Melon Mojito, Irish Mellow and Mango Papdi. If a drink before your meal is what you need, you can even select on some nibbles like Edamame with Chilli Garlic, Soft and Melting Corn Croquettes or Green Peas Wasabi to go along with them.
What Else?
They have also given a Middle Western twist to the traditional Baos, with their Edamame Hummus which will give you a mouthful of combined flavors beautifully fused together. The BBQ lovers will cheer as the new menu includes vegetarian and non- vegetarian grilled dishes with Pan Asian dressings like Smoked New Zealand Chop, Stuffed Mushroom with Spiced Quinoa, Malaysian Ayam Satay and more.The grilled dishes are a meal in itself, with the sufficient amount of protein, carbohydrates and essential minerals packed together in a single dish.
Also read: Calling All Tea Lovers To Try 'Chai Puchkas' In Mumbai
Deets
Where: China Bistro – Chembur, Worli, Thane and Dadar
Chembur – Oasis Banquet, Punjab Wadi Bus Stop, Sion Trombay Road, Deonar, Chembur, Mumbai, Maharashtra 400088
Worli – 26-30, Building No. 1, 358, Municipal Tenements, KAG Khan Road, Near Poonam Chambers, Worli, Mumbai, Maharashtra 400018
Thane –  Infinity Shopping Complex, Ground Floor, Asher Residency, Pokharan Road Number 2, Gandhi Nagar, Thane West, Thane, Maharashtra 400606Ground Floor, Vidya Bhavan, Near Sena Bhavan, Dadar Shivaji Park, Mumbai, Maharashtra 400028
LIKE Curly Tales on Facebook | Instagram| Twitter
You can subscribe to our newsletters