All Things Christmas is the mood and vibe at Phoenix Marketcity, one of the biggest shopping malls. The festive cheer has been loud and the celebration magical as Phoenix Marketcity is home to Santa Claus's wintery North Pole. The month of December is lined with super weekends, EOSS, enthralling décor, live events, kid's activities, a Santa meet and greet, and so many more exciting happenings. 
Super Weekend – 23rd to 25th December 2022
The super weekend will commence with the best of offers and deals. The best part is that you will be getting up to 60% off on your favourite brands. Shoppers can choose from top-end brands like H&M, Lifestyle, Home Centre, Forever New, Jack & Jones, Selected Homme, American Eagle, Aldo, Rosso Brunello, Hidesign, Simon Carter, Hush Puppies, Nykaa on Trend, Colorbar, Helios, Just in Time, Tommy Hilfiger and many others. With spends of ₹15,000 or more, shoppers stand a chance to win a family vacation abroad. On the Phoenix Nhance App, shoppers can gain guaranteed entertainment vouchers and 2X reward points on their retail therapy. 
Breathtaking and Marvelous Décor  
The grand spectacle depicting a dreamland of magical phenomena captures the fervour of the winter season majestically. The artisanal magic is spread throughout the mall depicting the world inside a winter wonderland, emphasizing how the Christmas spirit can be found in the smallest details. The rotating Christmas tree made of mirrors and acrylic artwork was the focal point of the magnificent grandeur. It is surrounded by 10,000 crystals and mythical fairies. A lit river represented the dynamic movement of the world within, frozen in time, in addition to sparkling crystalline formations and surreal mushrooms. All the visitors are delighted with the magical world of All Things Christmas at Phoenix Marketcity.
Only Stellar Events  In Store
Catch the soulful Lucky Ali live on December 23rd, 2022! Next time you are looking for a happening place to hang out for a concert or watch your favourite sports with a whole group of crazy cheering fans, head to Phoenix Marketcity, Mumbai.
Phoenix Gift Card  
Gift the excitement of choice with a Phoenix gift card! With this unique gift, you can gift an entire mall to your loved ones and friends, making you the best secret Santa ever! And if you purchase a Phoenix gift card worth ₹15,000 or more, you will win an assured gift hamper! This amazing offer is only available on purchases made between December 12th, 2022 and January 15th, 2023. For all terms and conditions, head to the information desk. 
Christmas Cheer for the Kiddies 
Wouldn't you just love to get messy with yummy Nitro Popcorn that makes you look like you just blew out dragon breath? This and many more fun and cray pop-ups were specially designed for kids during their Christmas. Other cool activities included Xmas Snow Slime, Christmas themed soap making, among others. But the most fun of them was the Dry Ice Corner, complete with dry ice like mist, bubbles and balloons! That's the one even adults went gaga over. 
Dates: December 24-25 at lower ground, Atrium 2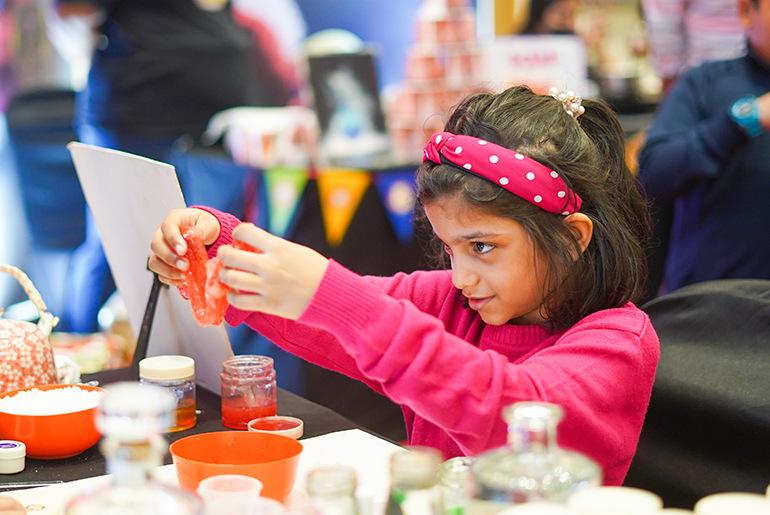 Special Offer for Movie Buffs 
Come watch the epic blockbuster Avatar – The Way of Water and get delish offers on your favourite restaurants at Bar Bar and Ishaara! You have a choice between getting 22% Off on food and mocktails or a beer bucket of 5 at just ₹699! To avail one of the two offers, simply present your PVR ticket to the Bellona team. The offer is valid only till 30th December, 2022. Visit the information desk for detailed T&Cs. 
Santa All the Way  
It will be a merry time for all the patrons at Phoenix Marketcity – the largest mall in Mumbai with Santa's lively presence on December 23rd and 24th. A fun Christmas vibe will be around, coupled with amazing offers and giveaways for all patrons. Santa may be children's best friend, however even adults will be mesmerised by his charming presence and the fun parade.  
Packages for Merry Times 
Christmas is all about spreading happy cheer and having fun entertainment with your loved ones. To ensure everyone had their piece of merriment, Phoenix Marketcity is offering amazing entertainment packages starting at just ₹349 and Happy Thursday offers starting at ₹99. There is an array of packages to choose from to ensure that patrons have the best time with their near and dear ones. Hence, for a thrilling Thursday, take your best pick from the available entertainment packages.  
December at Phoenix Marketcity Mumbai will surely be full of all things merry indeed! Splendid deals, stunning decor, cheerful events, entertainment packages, among much more had the mall buzzing with Christmas cheer. The year 2022 will truly end on a festive note! 
Visit now!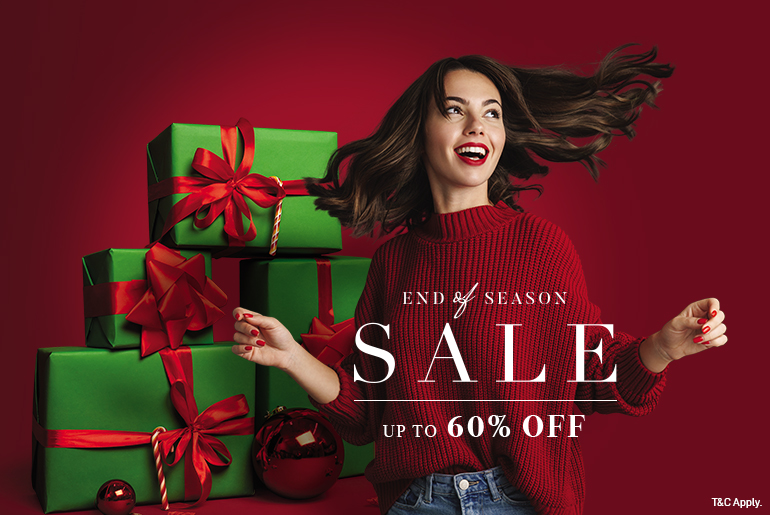 Where: Lal Bahadur Shastri Rd, Patelwadi.Kurla, Kamani, Kurla West, Kurla, Mumbai, Maharashtra 400070
For more details, visit https://www.phoenixmarketcity.com/mumbai