Usually a Zodiac sign signifies your behavioral mannerisms like why do you act in a particular manner to a common situation or what are your likes and dislikes and so on. But have you ever considered the thought that your Zodiac might also be defining the type of foods you consume or loathe! When it comes to food some like it traditional, while some prefer fancy. Here's a list of what Cuisine do you Vibe with the most according to your Zodiac:
1. Aries (March 21-April 19)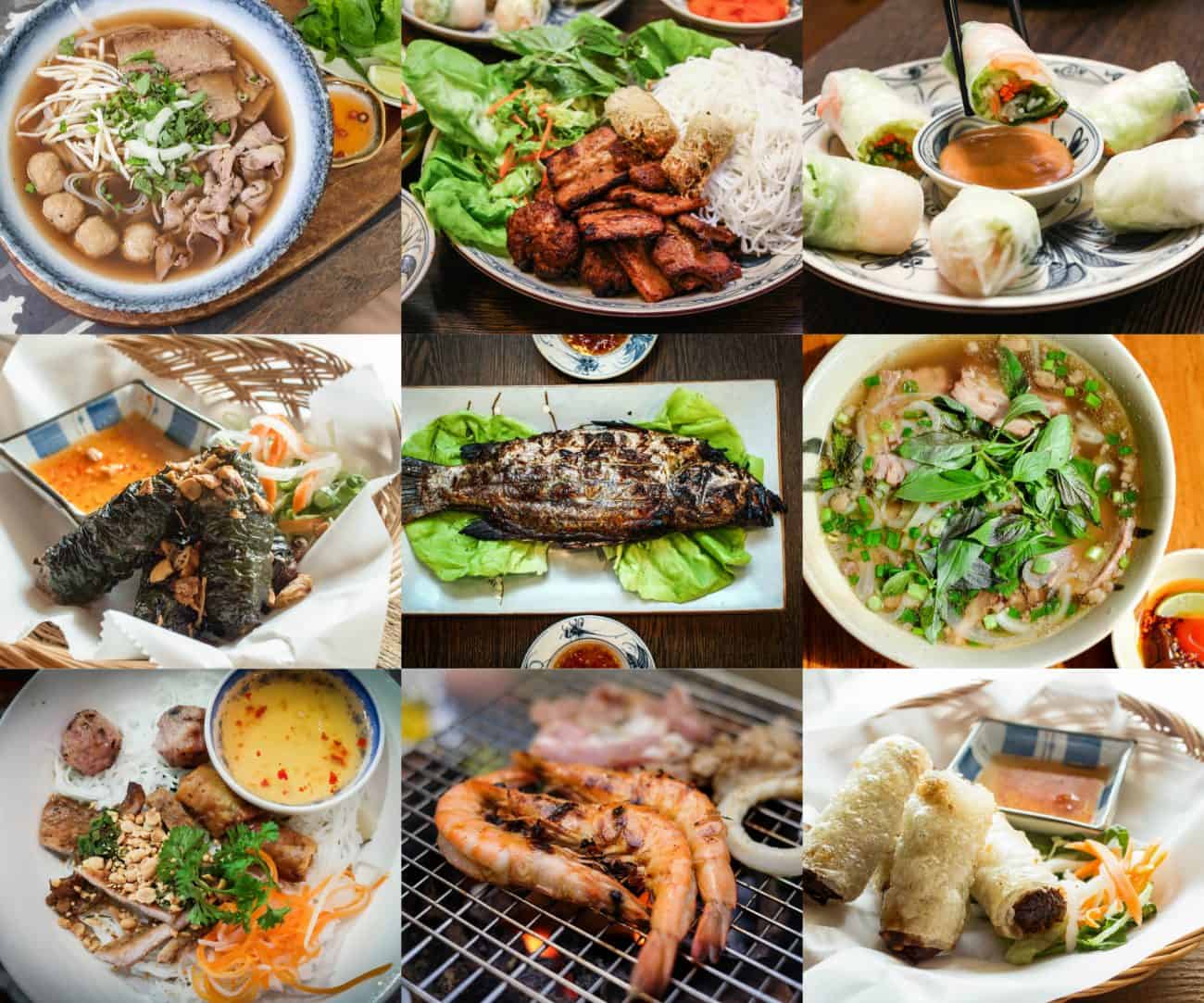 Being a Fire Sign you're the Hot n Spicy lover of the gang. Anything that tingles your senses or sends your mind of too a spice fest is your kind of food. The cuisine for the Aries baby is Vietnamese. You need the right amount of Carbs to keep your fiery spark going. So slurp on a bowl of Pho or gulp down your hunger pangs with a hot n spicy dish of Phở gà (rice noodle with chicken) and keep the streak going.
2. Taurus (April 20-May 20)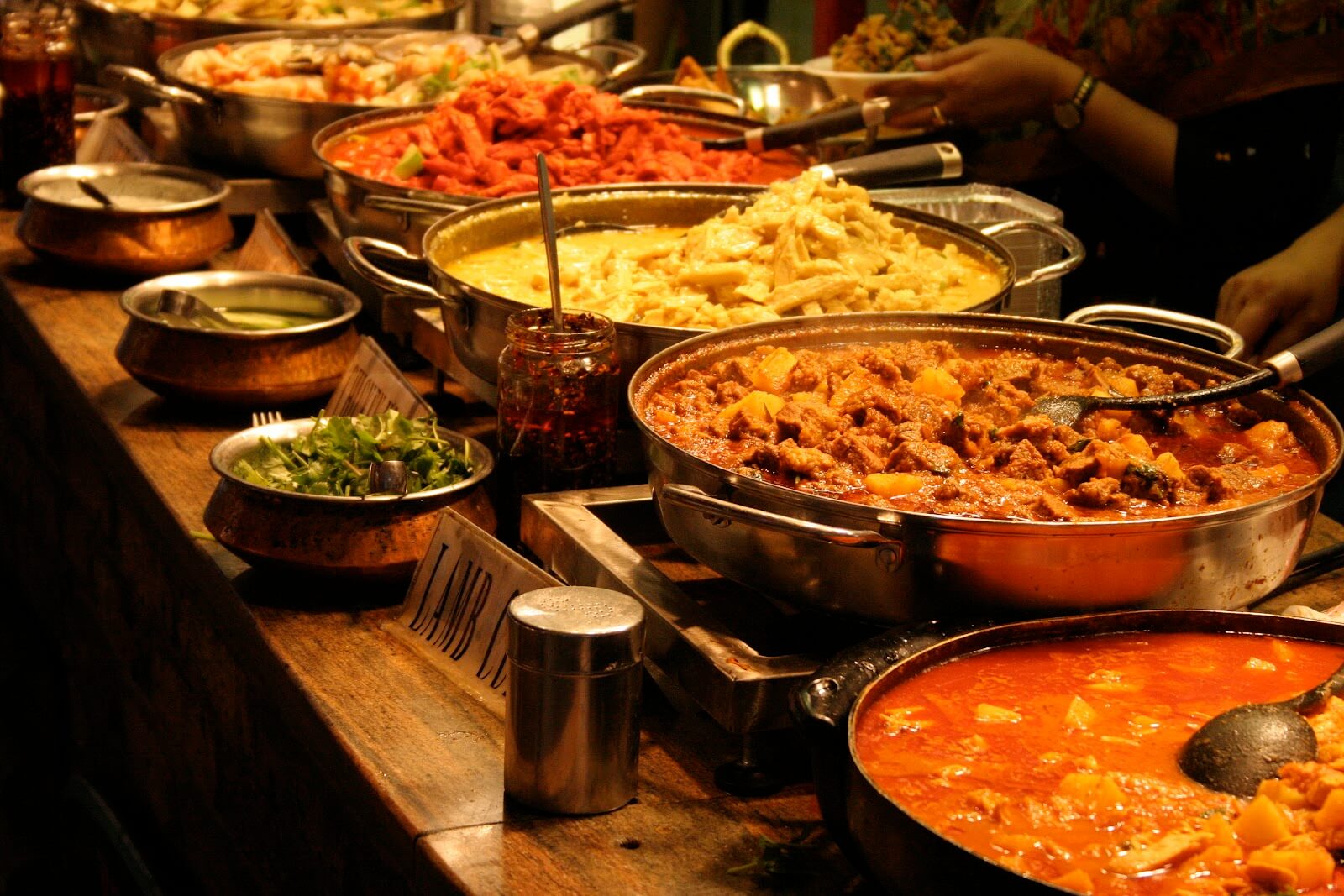 You're the Bull, the fighter spirit, the warrior. Your personality choices are determined by your Heart and you don't let the practical mind take over your Stubborn sensibility. And just like the magnificent Bull a Taurus baby needs to be satisfied with hearty content of food and the perfect cuisine for you is the Indian Cuisine. Indian food is exotic, fresh, savory and has a mouth burst of flavors in them just waiting for you to pounce in and devour like the Bull in you. So go ahead and don't stop yourself from gorging on those delicious Chicken and Paneer Tikkas or help yourself to some spicy Dal tadka with your preferred Naan Bread.
3. Gemini (May 21-June 20)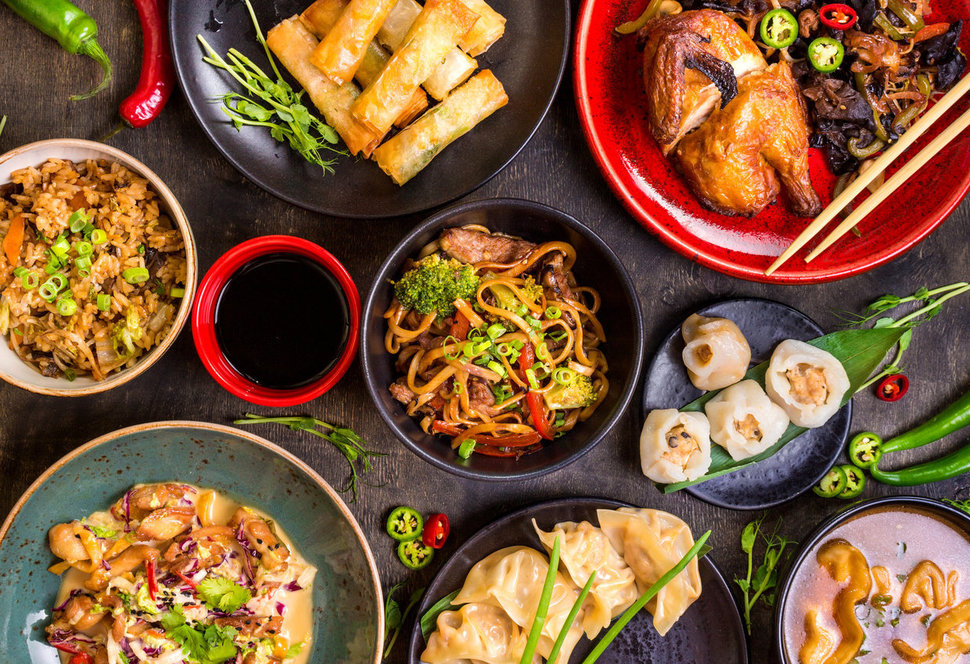 The twin trails of the Sun sign town, your personality is a mixture of every possible emotion. You're the human form of our WhatsApp emojis; no one really gets you but your Bff's still love you. And for such a vivacious yet moody persona the perfect cuisine for the Gemini baby is Chinese. The Chinese as far known has the most creative and delicious foods that ranges from Burnt Garlic Hakka Noodles to a good old Chicken fried rice while their Meaty appetizers like the Spring rolls, Dimsums or the flavorful Manchurian can make even the toughest of hearts melt down in a gulp.
4. Cancer (June 21-July 22)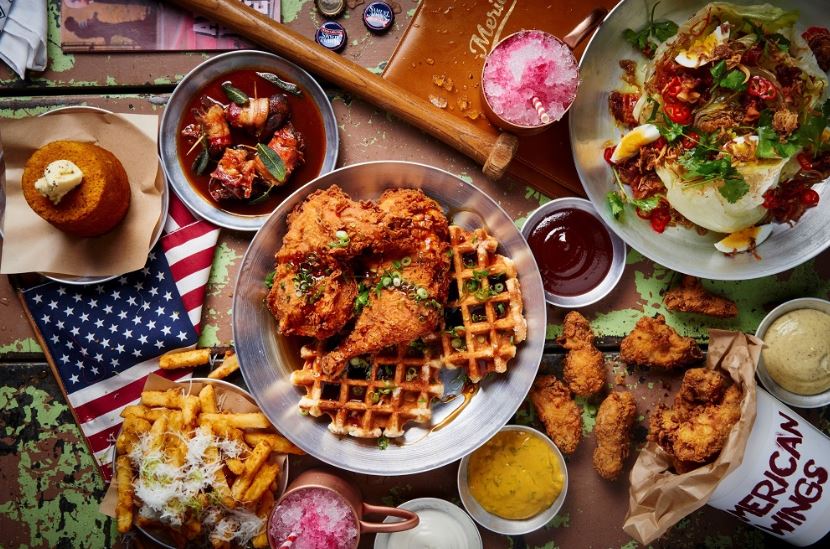 The Cancerians being a moon sign tend to lean on towards foods that are savory and comforting. You love the foods that you can binge on while your favorite series is ongoing on Comedy Central or you have a Cozy dinner date planned at your apartment. For such aromatic admirer and passionate foodies like Cancer the good old American Cuisine matches their personalities the best. The American cuisine is a hoarder of tasty and comfort foods that are easily available and can be heartily consumed. So look no further and eat to your hearts content with those delicious Hamburgers, Hot Dogs, Pancakes or the Sweet n Salty Pretzels and relish your inner self.
5. Leo (July 23-August 22)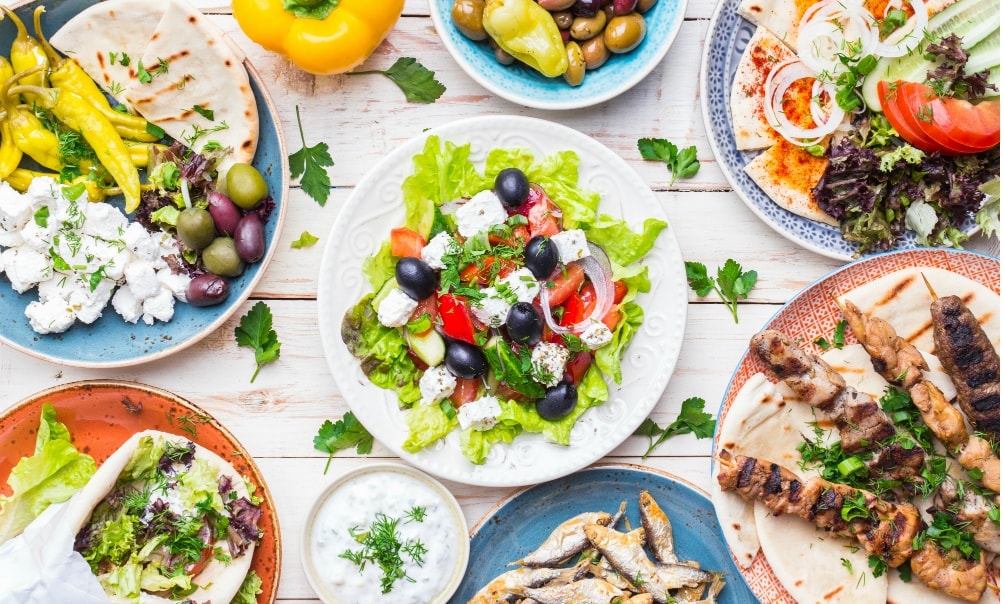 The Beast of the Zodiac group and the leader of all clans a Leo doesn't compromise on anything. May it be a quality individual or a High class bravura cuisine Leo goes for the one that's most unique, eye catching or stands out from the rest and has a splendid taste on its own. And for such a pride lion the Greek Cuisine absolutely matches your personality. Go ahead and devour all the Feta spreads, Spanakopita, skewers of lamb or enjoy a healthy yogurt parfait on the go and embrace your love for the Greek style cuisine.
6. Virgo (August 23-September 22)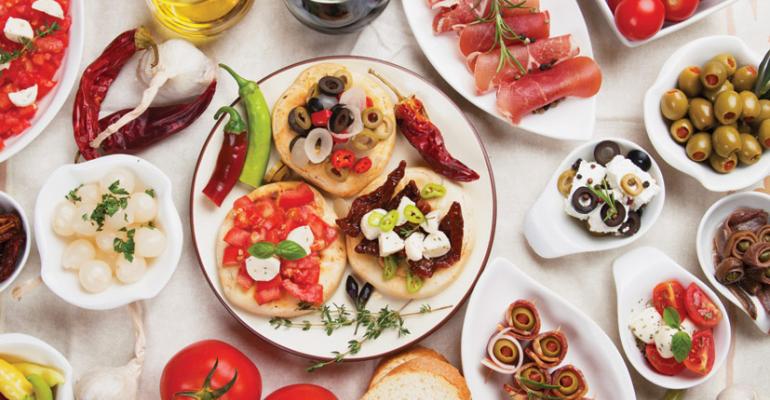 The Virgo is the virgin of the zodiac and has the epitome power of resisting all temptations. Your idea of food is better and healthier options that are good for your heart and soul. You wouldn't mind altering your options and are comfortable with a good home made meal or supper. So the perfect cuisine for the Virgo baby is the Mediterranean Cuisine; filled with the goodness of warm flavors and lighter on the heart this cuisine is for everyone who loves meat or adores vegetarian. Ranging on a vast culinary palate from Griddled Chicken, Potato salads, Lamb cutlets, Mozzarella salad or the baked Mediterranean Chicken tray it has something for a person of soothing or choicely tastes.
7. Libra (September 23-October 22)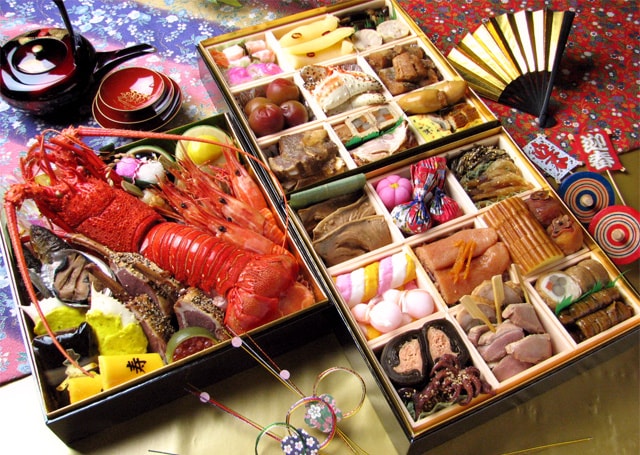 The Librans are the most fancy and classier of all the zodiacs combined together. Their personality is vivacious and graceful and so is their selection of food and cuisines; may it be a high class dine and wine or a house party every course from the appetizer till dessert has to be perfect and in tone with the theme of that particular event. And for such a fancy and uptight personality the perfect cuisine for the Libra baby is Japanese. So help yourselves to the exquisite and acquired taste of Sushi rolls, the Classic Ramen Noodle Soups, the spice fest of a kind in Yakitori Chicken and end your meals with the fluffy over-sized pancakes or the Jiggly Cheesecake.
8. Scorpio (October 23-November 21)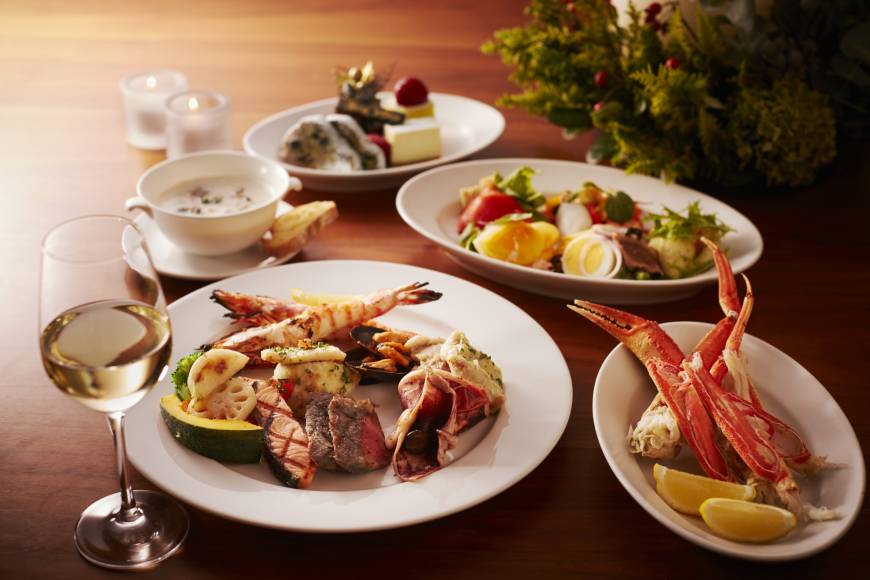 The Scorpios are the feisty yet self-controlled in nature. They are a delightful combination of their extreme bests and worsts their persona can divulge. They're extremely passionate and can stay living with high hopes even when the world is coming down to an end. For such a strong and powerful personality the best cuisine that matches their style is French. While everyone just dreams about living the European life the Scorpions have it pre developed in their personas. From the classic old school Ratatouilles, dark chocolate madeleines, honey roasted duck, 3 cheese soufflés, or just the classics like the French Onion soup or the Nutella stuffed French toast can make up for the dullest of days in the life of a Scorpion.
9. Sagittarius (November 22-December 21)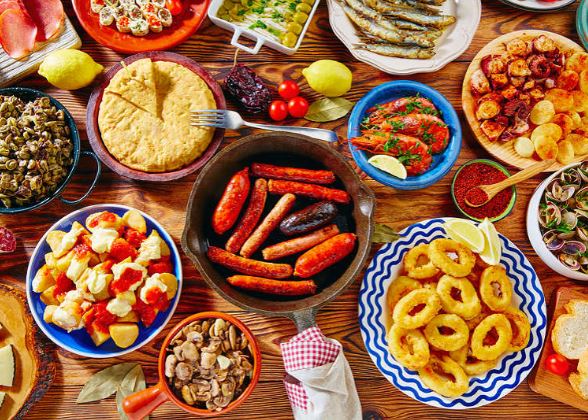 The most colorful and the perfect example of the quote "When Life gives you Lemons, make Lemonade out of it". They're the ones to bring you up to their level and go out their way to keep the people surrounding happy and joyful. For such a jolly going personality, the perfect cuisine matching their personality is Spanish. From deep fried Churros with dark chocolate dip, the Spiced up Tortillas, Spanish Chicken Pie, or the special Garlic Buttered Prawns all of them are bound to go along and make up for every mood a person is dwelling over.
10. Capricorn (December 22-January 19)
The most loyal and practical persona of the Zodiac lot Capricorns tend to be really hard working and are the ones that believe in traditional practices of life. When it comes to food a Capricorn prefers a cuisine that is a combination of everything that's fancy and flavorful like homemade at the same time. The perfect cuisine for the Capricorn baby is undoubtedly Italian. From the all-time favorites like Margherita pizzas, Chicken Parmesan, creamy Marinara and Alfredo pastas goes perfectly alongside a generous serving of Tiramisu or the Cannoli's.
11. Aquarius (January 20 to February 18)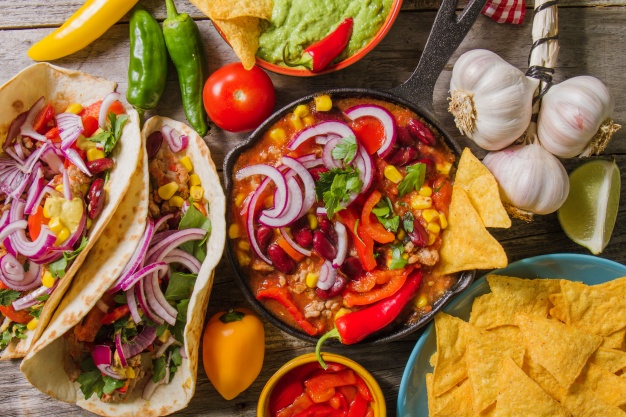 Aquarians are the perfect homeboys of every century. They love to cook themselves and experiment with new recipes every now and then for their loved ones and family. Anything that has the comforting style of home and the tanginess of the street style fits their personality like a jigsaw puzzle. For such a cool yet loving personality the perfect cuisine for them would be Mexican. Anything with a lovely homemade Tangy Winter Salsas, Naked Chicken Tacos, Huevos Rancheros, Chicken Enchiladas', Fajitas, Breakfast Burritos, Quesadillas, or the famous Chicken Nachos are the perfect menu an Aquarian will plan for that Annual family get together.
12. Pisces (February 19 to March 20)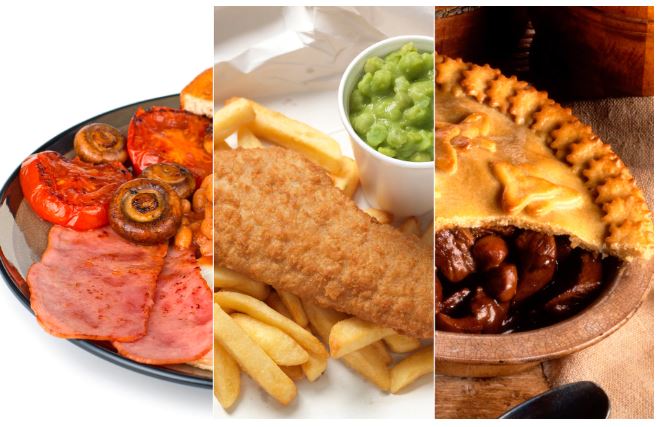 The water baby Pisces are open to experimenting with food and enjoy exploring multi-cultural cuisines and local dishes that began all the things. For a person who is so attached to the love of exploring and trying on new things every day the British cuisine perfectly matches their personality. This cuisine is just like the spirited personality of the Pisces with their quintessential items like Summer Puddings, Roasted Pie, Scotch eggs, Chicken Pot pies, Apple Mashed sausages and many more and bound to make your heart skip a beat with joy.