Culinary Tales From Ladakh
The alluring beauty of Ladakh with a birds eye view to the rest of the world is sure to keep your eyes pleased. But what about your 'paapi pet'?
A unique blend of Indian, Tibetan and Continental cuisine, awaits your tastebuds on this Land of Lamas. Ladakhis love their meat and spices and it is very evident from the first bite itself. Ladakh gets most of its ingredients and supplies from its neighbours like Delhi or Srinagar.
As roads are shut for seven months in a year owing to heavy snowfall, local ingredients here are more expensive than the imported ones. Stark landscapes might make it difficult to foster the growth of rice, potatoes, pumpkins, and beetroot. One of the prime ingredients used here is barley since it is freely available even in harsh climatic conditions.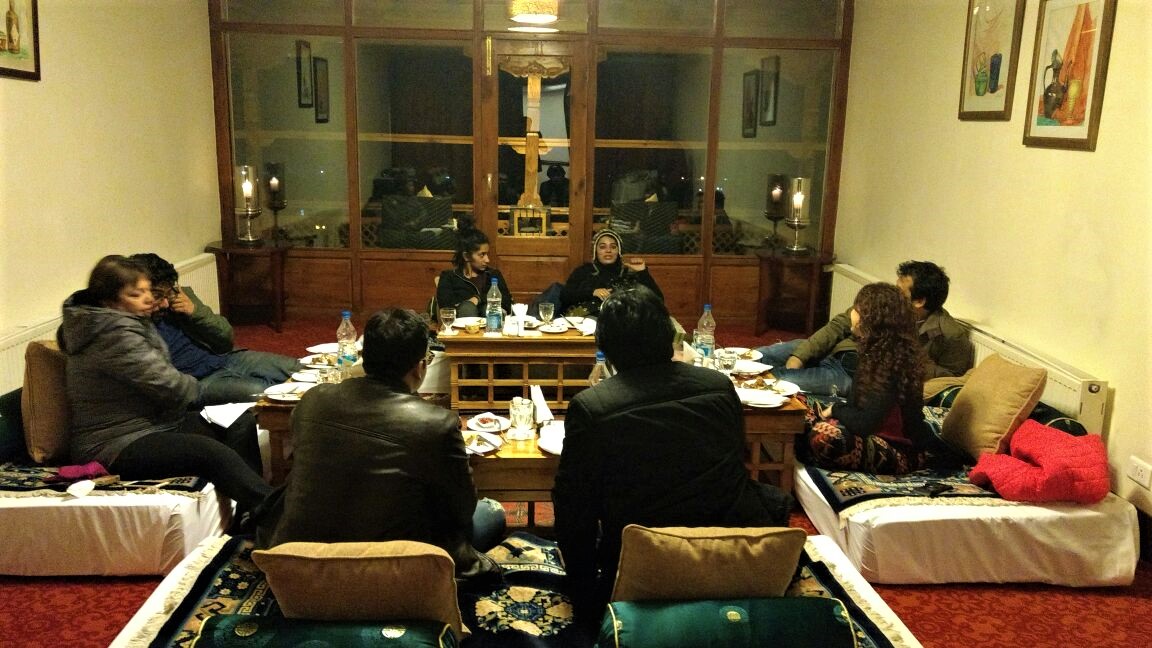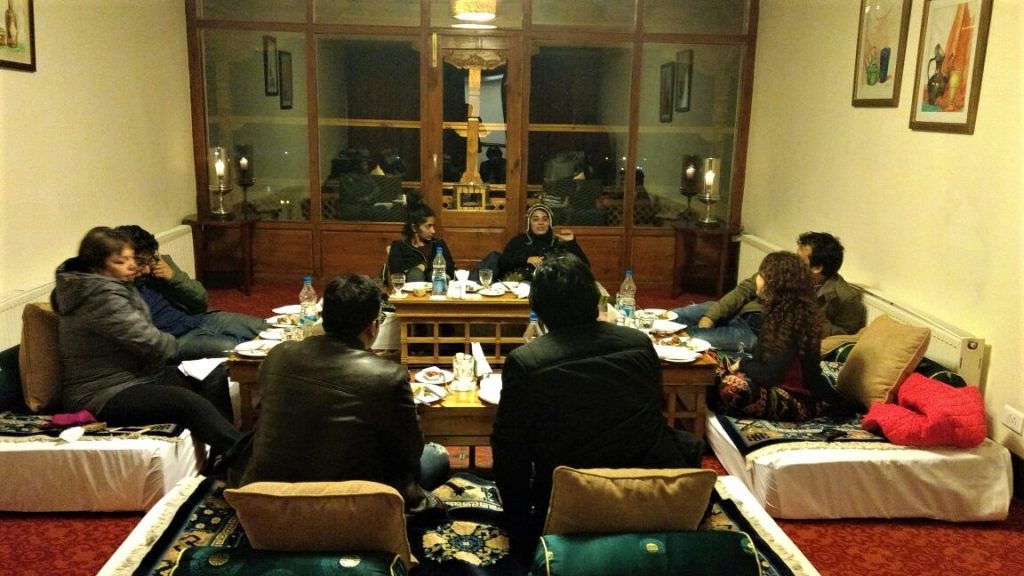 Owned by a Ladakhi family, The Grand Dragon Ladakh invited us to experience their hospitality. They offered us long cushioned seats to sit on and pillows for back rest, a traditional Ladakhi set-up for meals. Meal time in Ladakh is a close and an intimate affair.  Conversations and Chhang are always free flowing and is probably the second best thing on the table, ladakhi food being the first. Wondering what Chhang is? Read on…
1. Chhaang
Usually offered as a welcome drink, Chhang is a home brewed beer-like drink. Brewed from barley, it doesn't taste like your regular beer, but Ladakhis proudly call it their home beer. The alcohol content is not very high but it definitely keeps you warm in these crazy winters.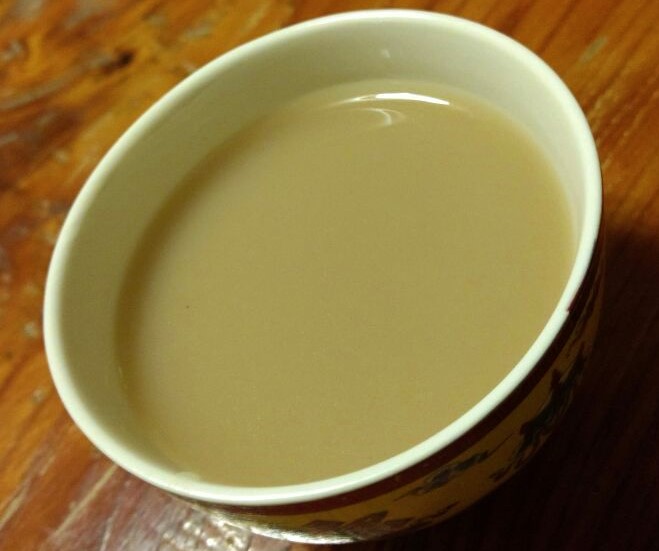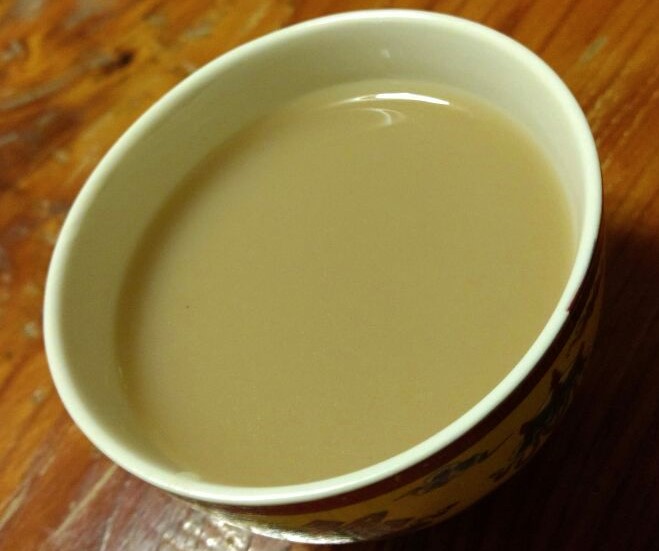 When you are 23,000 ft. above the sea level and there is snow fall, the first thing you will crave for is some piping hot soup and momos. Below are the food items that you must try definitely when you are amidst this mesmerizing beautiful place.
2. Thukpa
A Chhang is usually followed by Thukpa, a homemade noodles soup served with vegetables and meat. This is a purely Tibetan dish, and probably the best way to give your body its much-needed warmth. The essence of garlic is evident in this Tibetan soup.

3. Lowa
When I was served Lowa, I was told to TRY it without asking any questions! And so, I did just that AND loved it! The usher later revealed that what I just enjoyed was lamb's heart. This boneless piece is full of flavour, soft and succulent. If you are a hardcore meat-lover, you will definitely like the strong aftertaste it leaves in your mouth.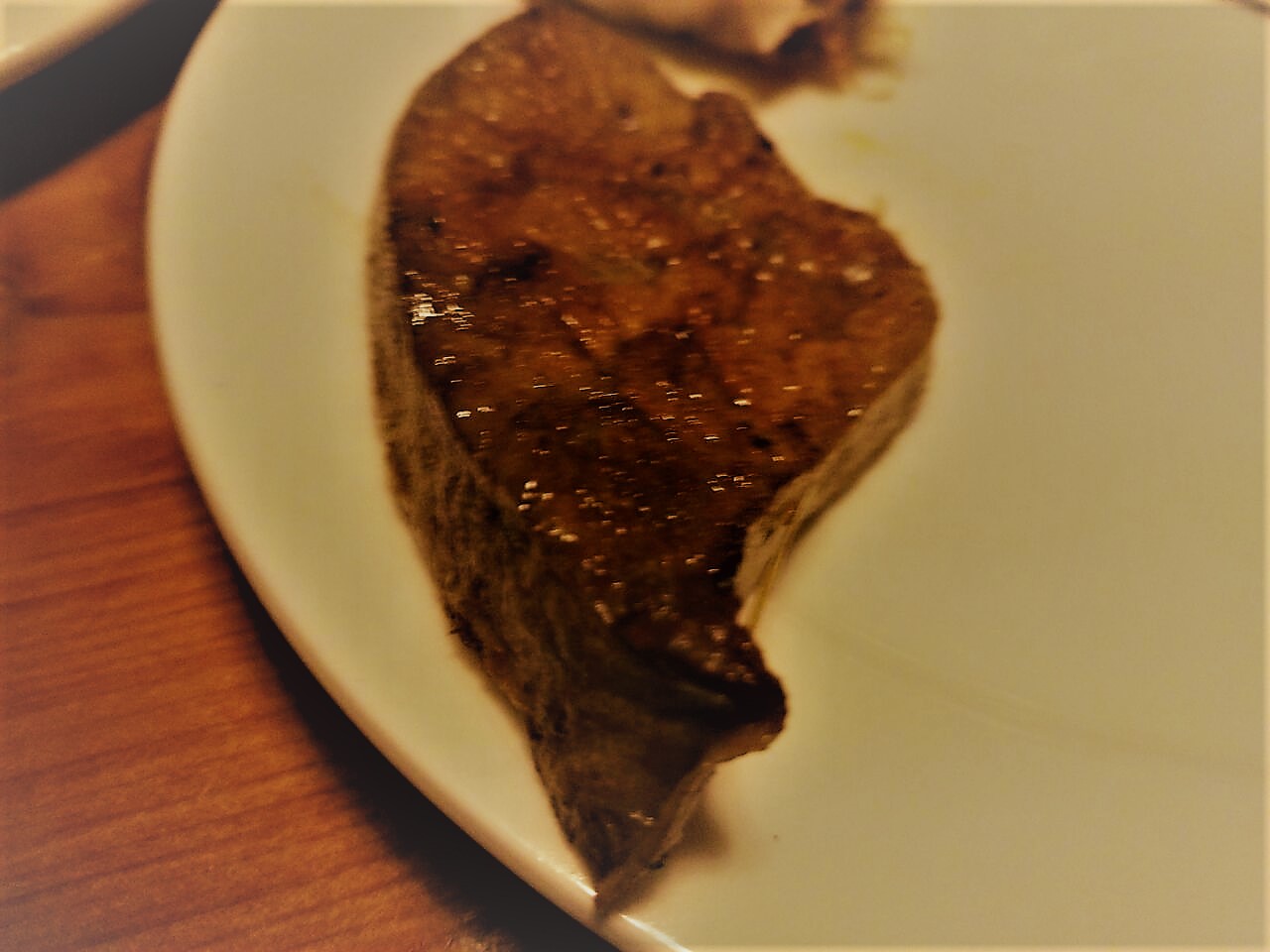 4. Momos
When in Leh, you cannot miss out on the yummy steamed dimsums! Soft from outside and delicious from inside, there are various fillings available. I particularly liked the mutton filling I had at TGDL. Locals also suggested Tibetan kitchen, Gesmo restaurant and Amdo Cafe for best momos in Ladakh.
4. Ladakhi Sausages
Didn't we say that the Ladakhis love their meat? The Ladakhi sausages was another appetizer that we couldn't refuse. Minced mutton wrapped in the skin with the right amount of spices seriously wowed our taste buds.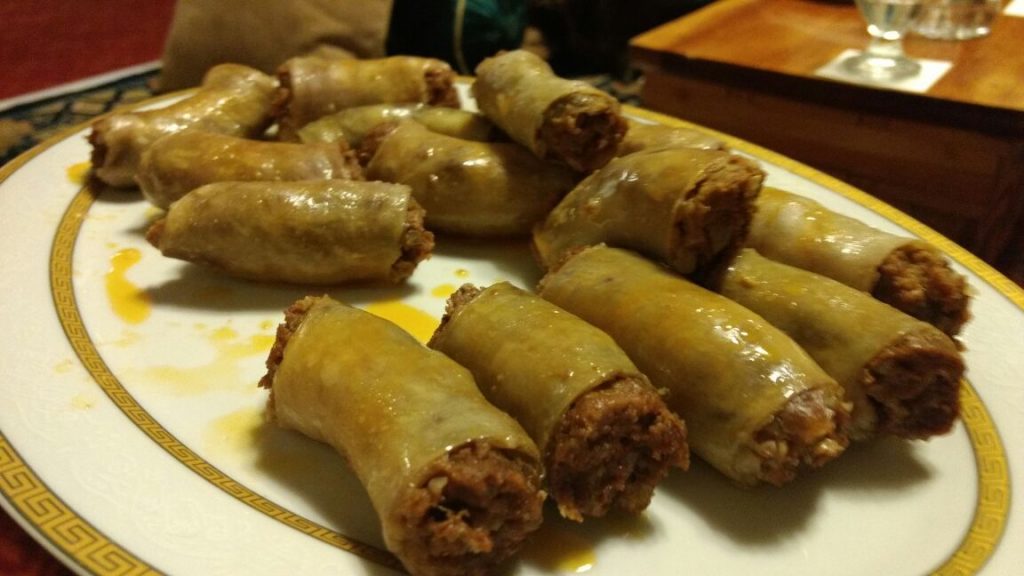 5. Tigmo (Teemo) Shapta
For the main course, Tigmo Shapta (popularly pronounced Teemo) is a must-have here! The vegetarian variant consists of a bowl full of veggies served with fermented, steamed bread in an interesting swirl. The non-vegetarian one is served in mutton curry. Simply dip the bread into this stew and you are all set for a delicious course!
6. Rista
Rista, an authentic Kashmiri dish is quite popular in Ladakh. The curry consists of meat balls made from minced mutton. A generous dash of saffron made this dish even more appealing to my palate.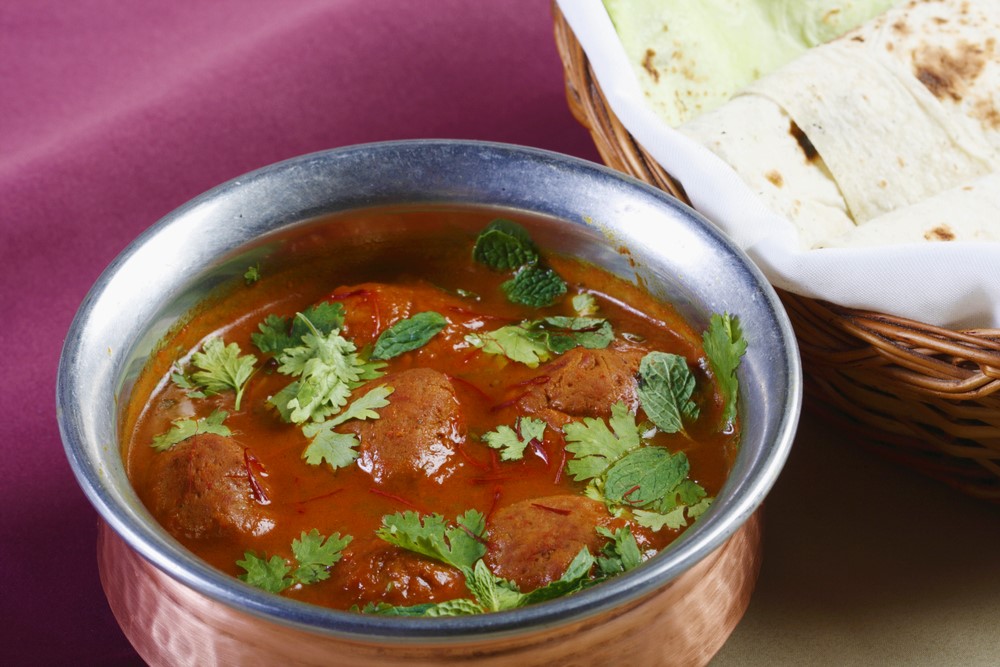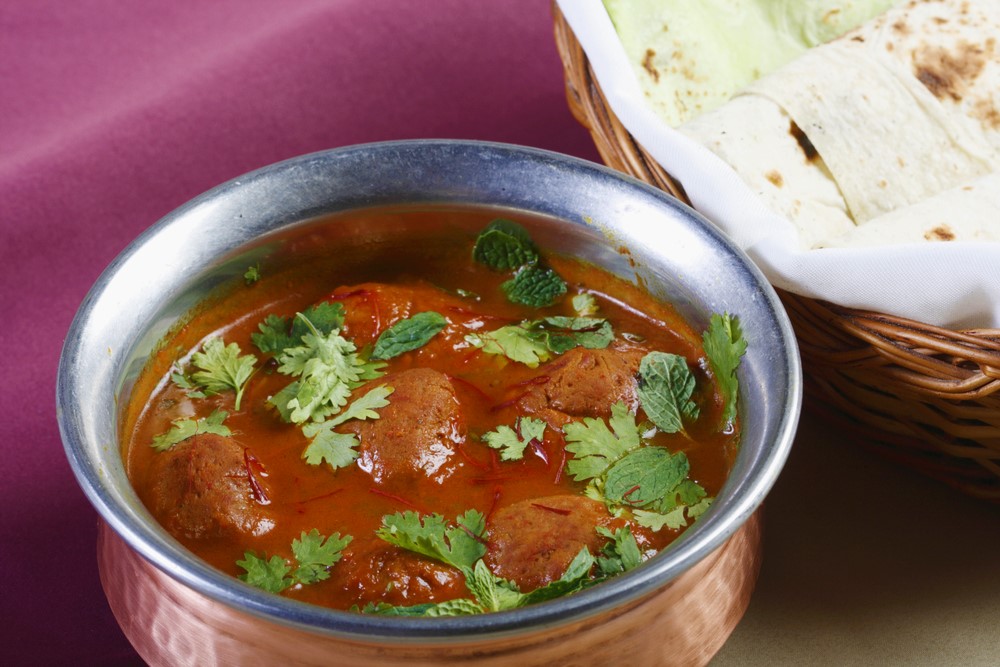 7. Rogan Josh
You would have tried this at the modern Indian restaurant near you but this spicy lamb curry tastes a lot different in all its authenticity of locally available spices and meat. Delicious as it looks below, are you surprised we polished this bowl squeaky clean?



8. Dessertricote: Desserts with Apricot
When it's winter, it's raining apricots in Ladakh. Easily grown and available, a wide range of desserts have apricot as its main ingredient. I tried the sweetened apricots, which were way too sweet for my liking but if you have sweet tooth, you will absolutely love it!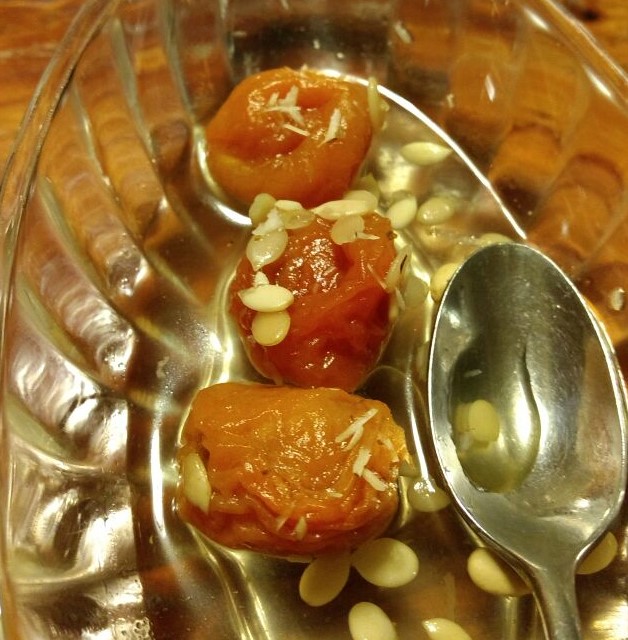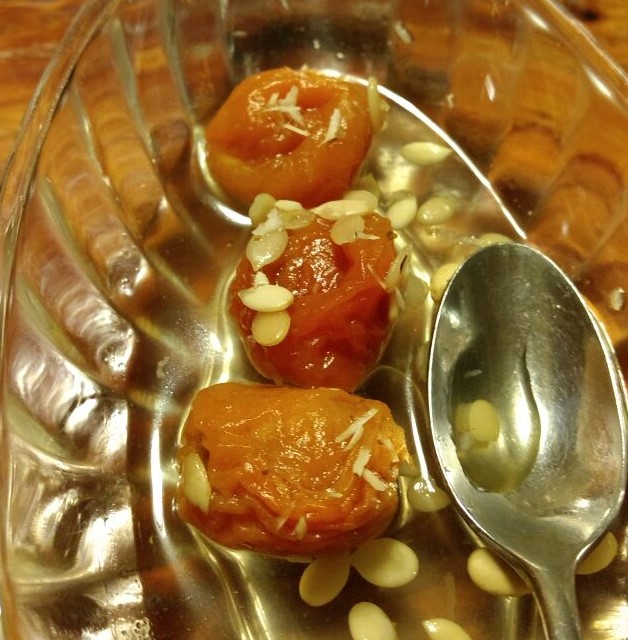 Ladakh not only has stunning views to offer but also a delicious food spread. Do you agree with me? Share your thoughts in the comments below.